How many of you wish to eat more 'whole foods' this year? I certainly do! Confession: I am not a salad girl. The best way I tolerate a salad is by drinking it via a green smoothie. Basically, I only eat salads for the nutrition or if I'm trying to make my diet a bit lighter. I'll never be the girl who loves salads; I leave that to my best friend Shauna who eats one every day (HOW?!). Anywhoooo, I made my third batch of this all veggie + one starch soup this weekend and figured I'd share the recipe. Now, THIS is how I like to consume mass amounts of veggies. Bonus that my non-salad-eating husband guzzles it down as well. A win-win. Let me know if you make it!!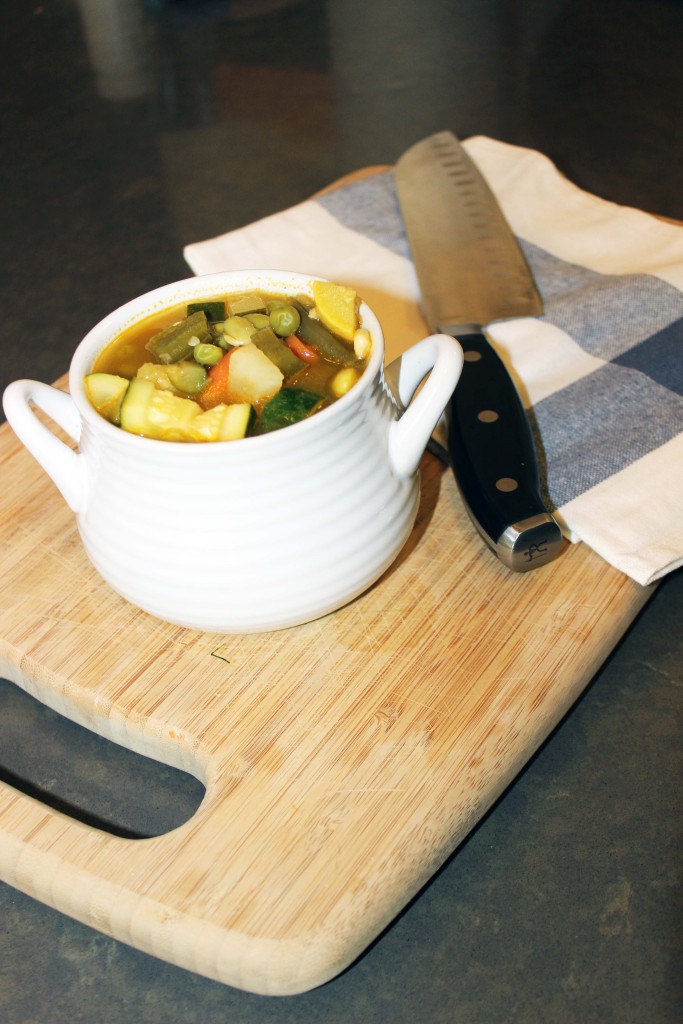 BVB's VEGGIE SOUP
Ingredients
:
garlic
olive oil
2 32oz vegetable broth (I use organic low sodium from TJs)
4 zucchini, diced
3 yellow squash, diced
4 carrots, chopped
2 potatoes, peeled and diced (can sub sweet potatoes for, well, a sweeter taste)
2 cups chopped green beans
2 peppers, chopped (I used green and red)
1 tomato, diced
16 oz frozen corn
16 oz frozen peas
12 oz frozen edamame
Directions: Heat the olive oil in a stockpot over medium-low heat. Add the garlic + salt, until softened (5 mins). Add the carrots, potatoes, green beans, edamame, squash and zucchini (another 5 mins., stirring occasionally). Add the veggie broth and increase the heat to high; bring to a simmer. Once simmering, add the peas, corn, pepper, and tomatoes. Reduce the heat to low, cover, and cook until the vegetables are tender by fork (about 30 mins). Season, if needed, with salt and pepper. Serve immediately.
Note: this makes a lot of servings. I like to make it in bulk because we tend to freeze some for later consumption.
ENJOY!