Well hello there! It's been…well, forever. I hope to blog a few times a week, but I've said that the last few years and failed. I miss it. So I'm back. So much has changed in my life the last year, most notably, I became a mother and a homeowner. So, instead of focusing primarily on style and fashion, I'm going to truly embrace "lifestyle blogging" and cover all aspects of my life – style, motherhood, food, and DIY home improvements. I can't wait for you to continue with me on my journey of embracing all those grey, unknown parts of life!
So here we go…
BREAKFAST EGG MUFFINS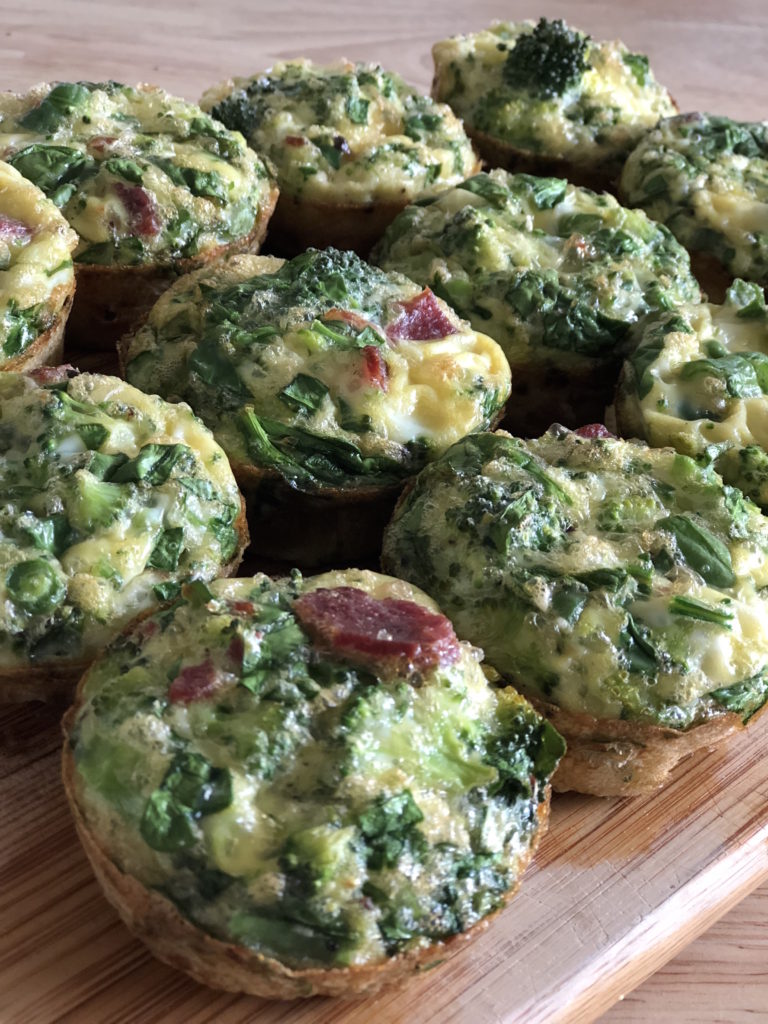 Inspired by Skinny Taste, I just baked these egg muffins a few minutes ago. I'm all about that #SundayPrep lately. I also have veggie soup and quinoa turkey salads ready to go for the week.
7 eggs
5 egg whites
1 head broccoli, chopped
1 large handful of spinach leaves, chopped
3 slices cooked turkey bacon, chopped
1 handful string beans, chopped
Mist cooking oil all over muffin tin. Combine eggs and egg whites. Using a fork, beat until mixed. Add a pinch of salt and pepper. Mix in the veggies and turkey bacon. Spoon out even amounts into the muffin tin. Bake for 22 minutes at 350 degrees. Store in airtight container in the fridge.
To heat: microwave for 30-60 seconds on high.
The cool thing about these muffins is that you can throw in whatever veggies you have in your fridge. I suggest leaving out cheese because they are already packed with flavor. Enjoy!