Hi Friends! Moving on to our time spent in Anchorage.
Day 1: Flew into Anchorage in the evening, then drove two hours north to Talkeetna and spent the night.
Day 2: Mid/late afternoon drove back to Anchorage from Talkeetna and spent the night.
Day 3-4: Drove three hours south to Seward from Anchorage and spent two nights.
Day 5: Drove back north to Anchorage and flew home that evening.
We had two half days in Anchorage so we weren't able to explore the area too much. We drove along the scenic highways to take in the landscapes and the wildlife. It was simply refreshing to just step out of the car to an incredible landscape and just stare at it, with nothing on the agenda. We had to intentionally drive to our hotel to get ready for dinner, otherwise we would have just stayed out in the wilderness, glued to the view.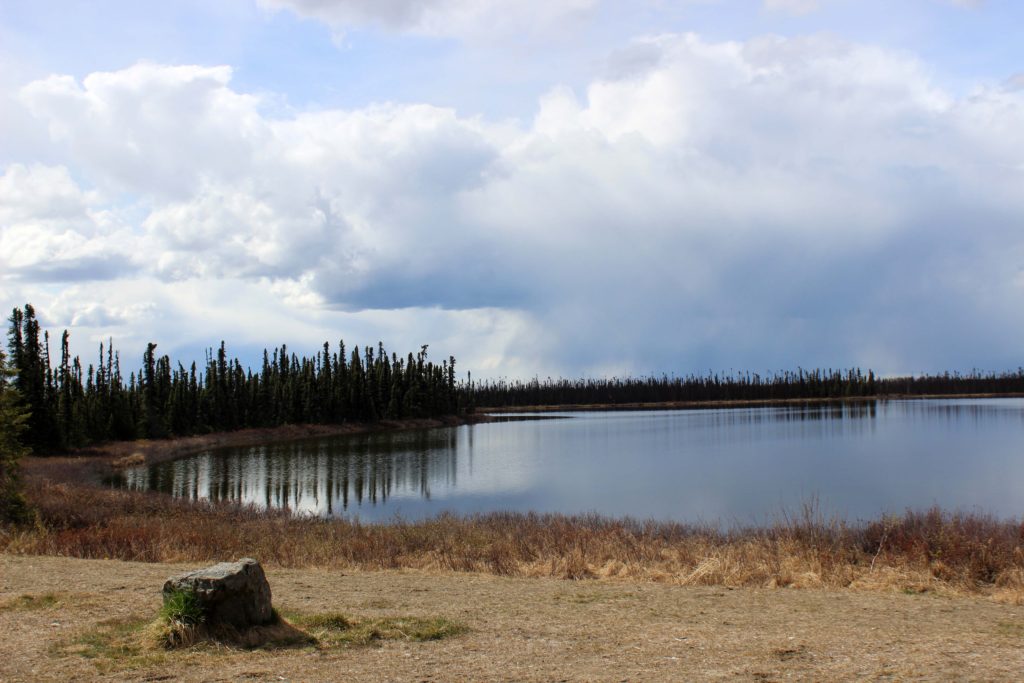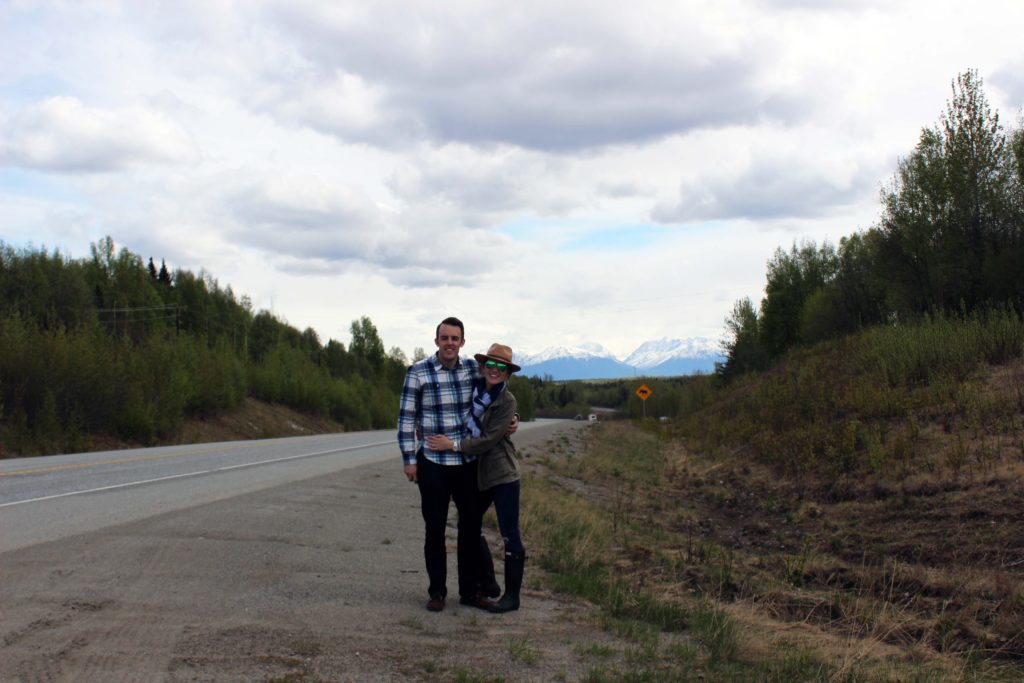 We stayed at the Sheraton Anchorage and had a great experience, including the rather comedic check-in. The guy at reception was new and booked us in a room someone else was already in, ran to get us before we entered the room, apologized about 100 times, and gave us a room with a better view. We weren't in any rush or desire to have a specific room, so that was a bonus. He felt so bad he even sent us a cheese plate for "our inconvenience" and for our anniversary. We saw him the next day and turns out no one was even in the first room he sent us to! Poor guy was so nervous but is a great testimony to the customer service at the Sheraton.
I organized our anniversary night, knowing I could never top E's plane tour. I'd been to Anchorage once before for work so I had a little advantage. I reserved us a champagne tasting at the Bubbly Mermaid for our pre-dinner cocktail. Their focus is simply champagne and oysters and have quite the collection and selection. We declined the oysters knowing we had dinner reservations shortly. The champagne tasting was a fun and an inexpensive way to taste test high-end bubbles. We enjoyed it. It's worth a stop if you have some time in Anchorage.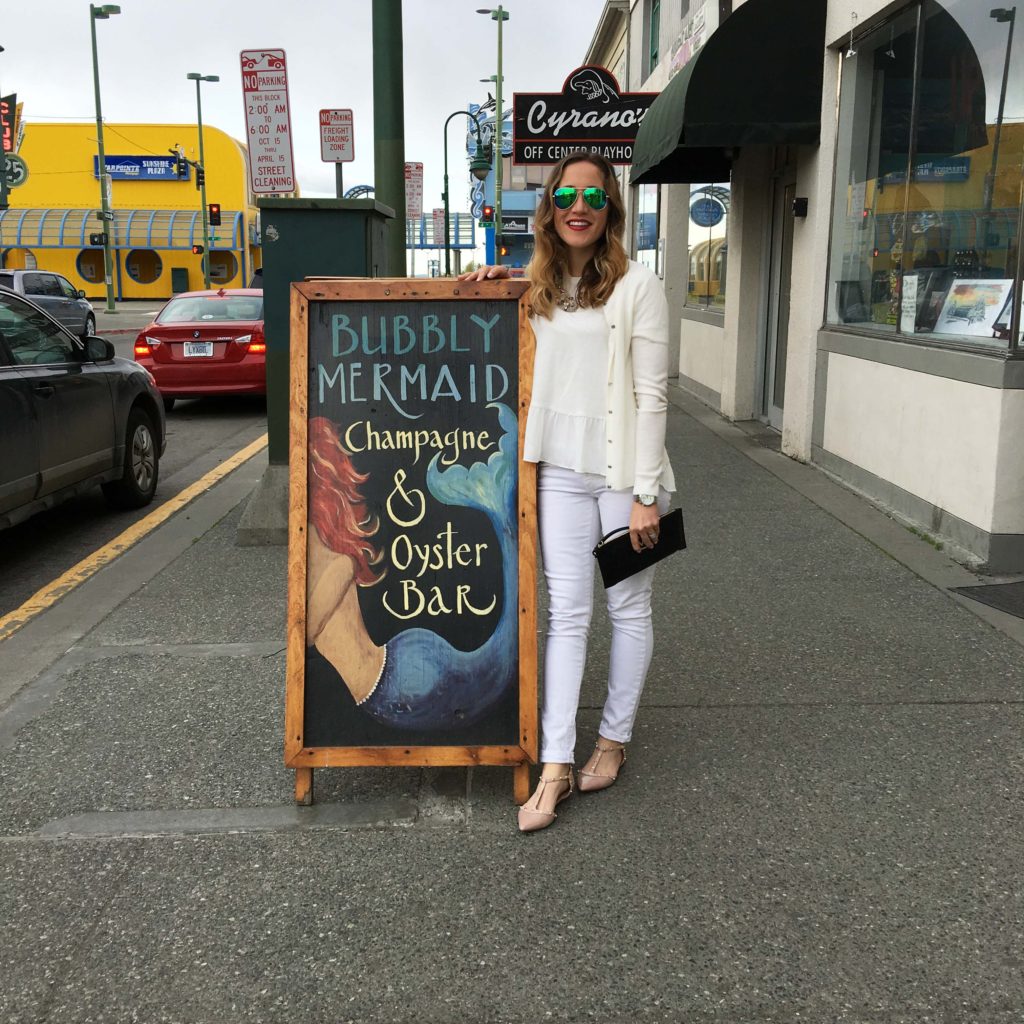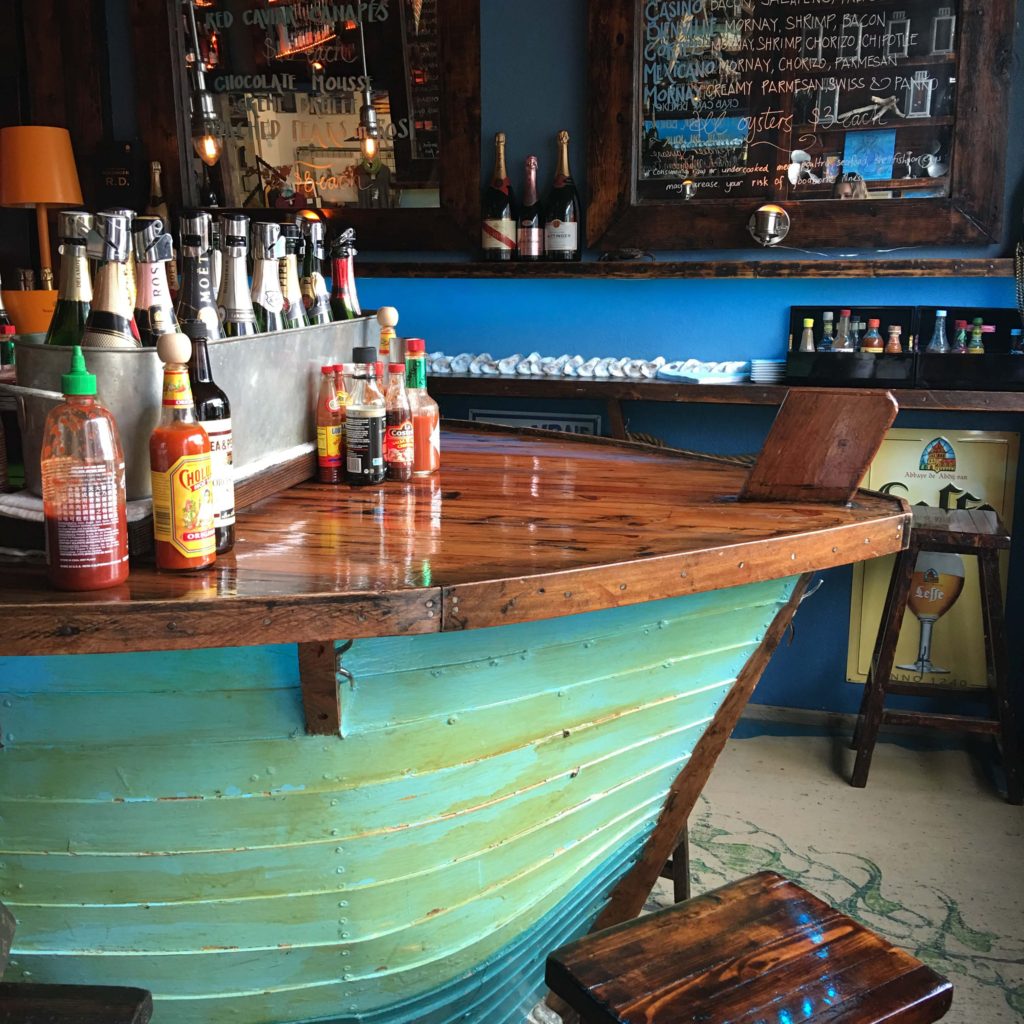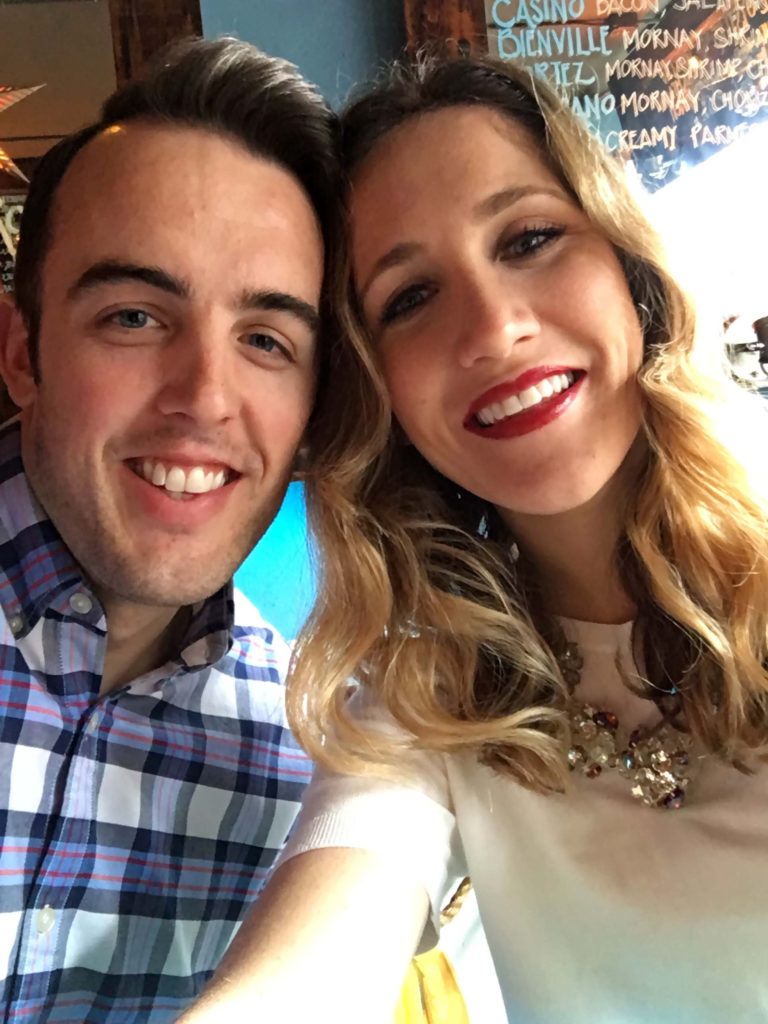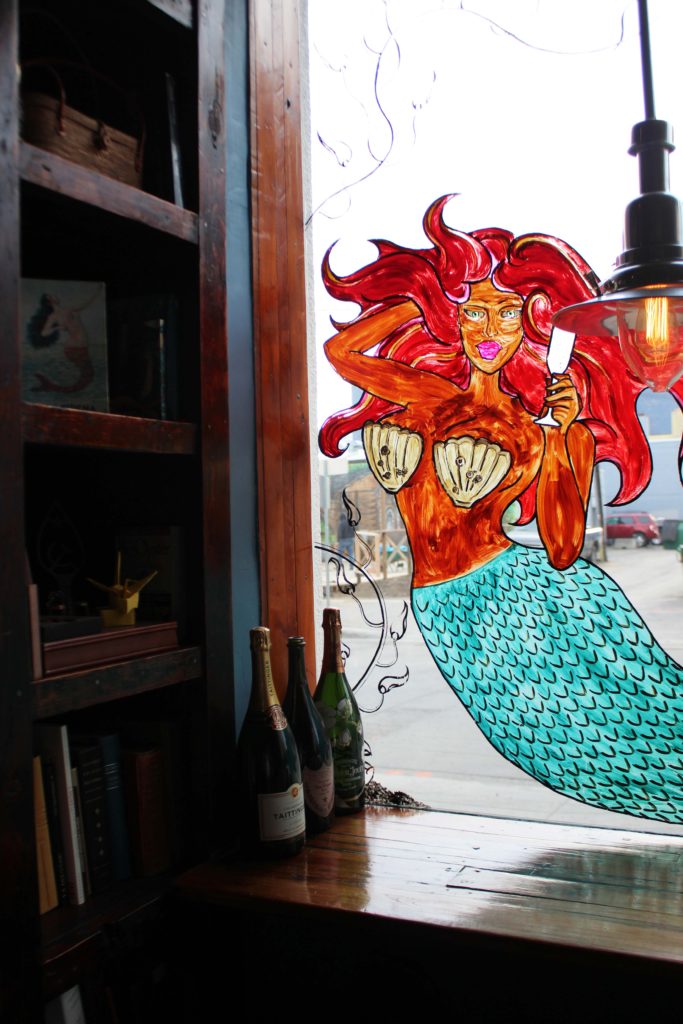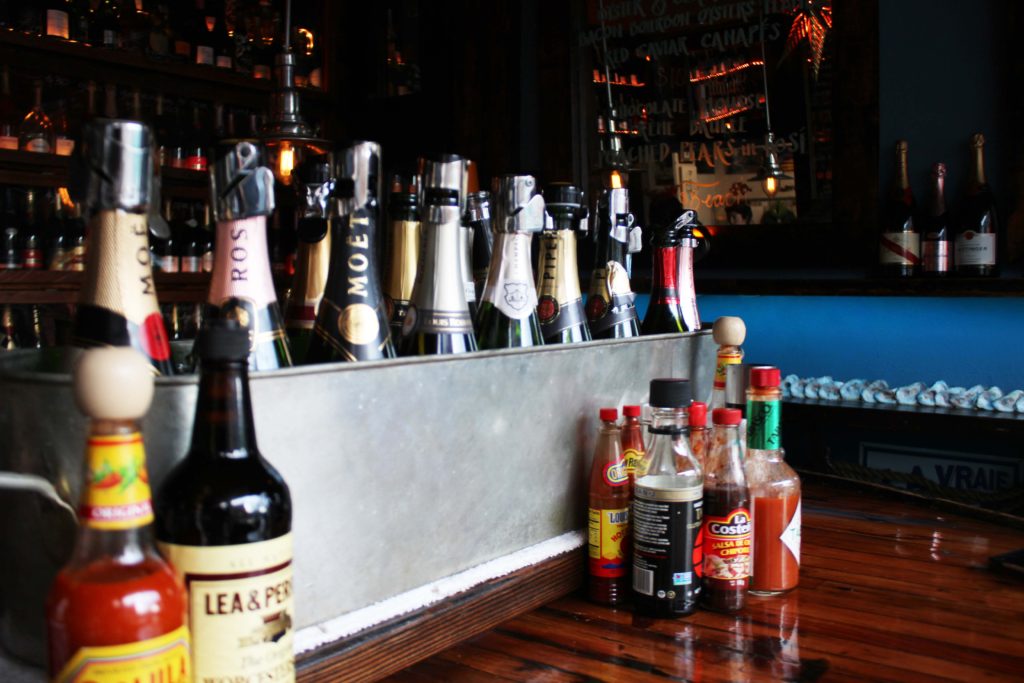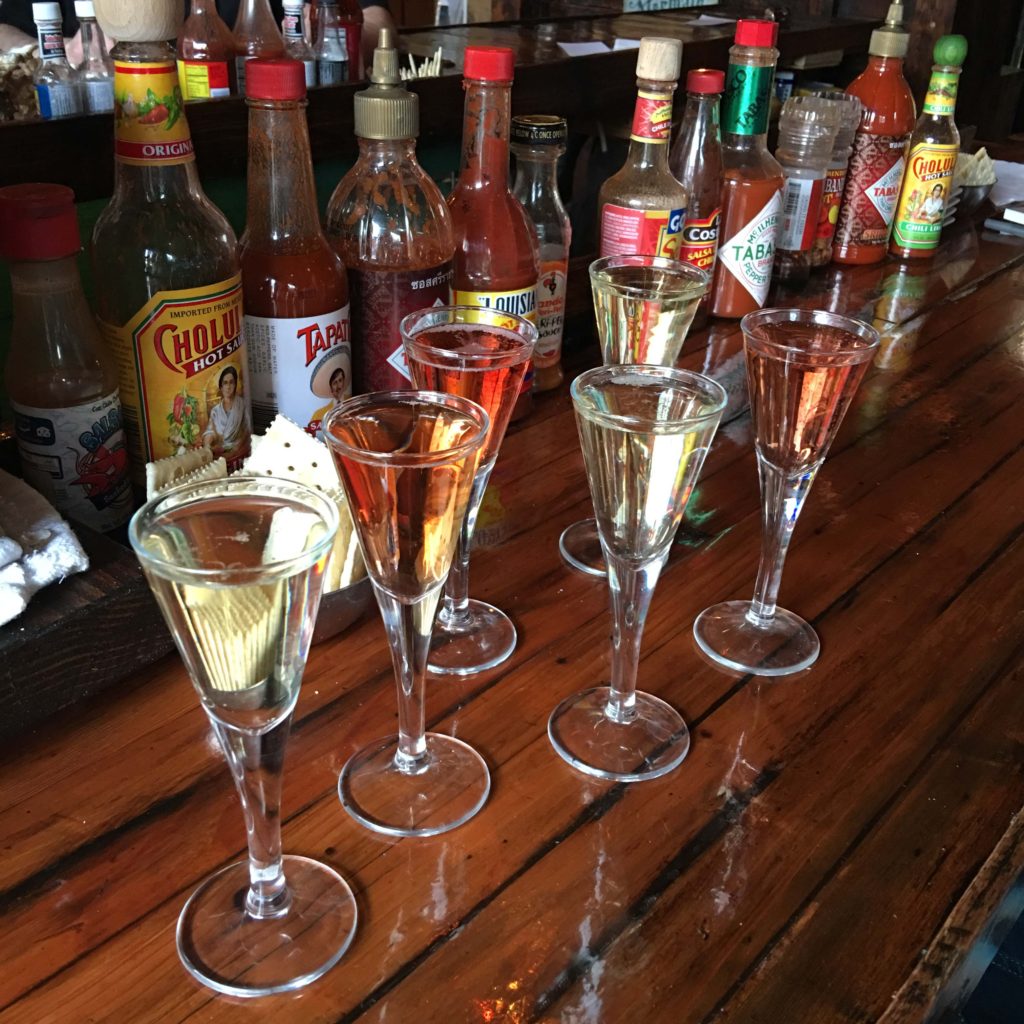 For dinner, I made reservations at Simon and Seafort's Saloon and Grill, mostly because of the good online reviews and dinner view. We were seated with a prime view and red rose petals were scattered along the table, which I thought was a sweet touch. I ordered the Alaskan King Salmon and E got the BBQ Ribs. Who orders BBQ ribs in Alaska?! I'm glad he did – they were amazing and sadly my salmon was nothing to brag about. Definitely should have ordered the crab-stuffed halibut. Cornbread mac-n-cheese was another winner. We shared crème brûlée for dessert, which has been a new obsession of mine.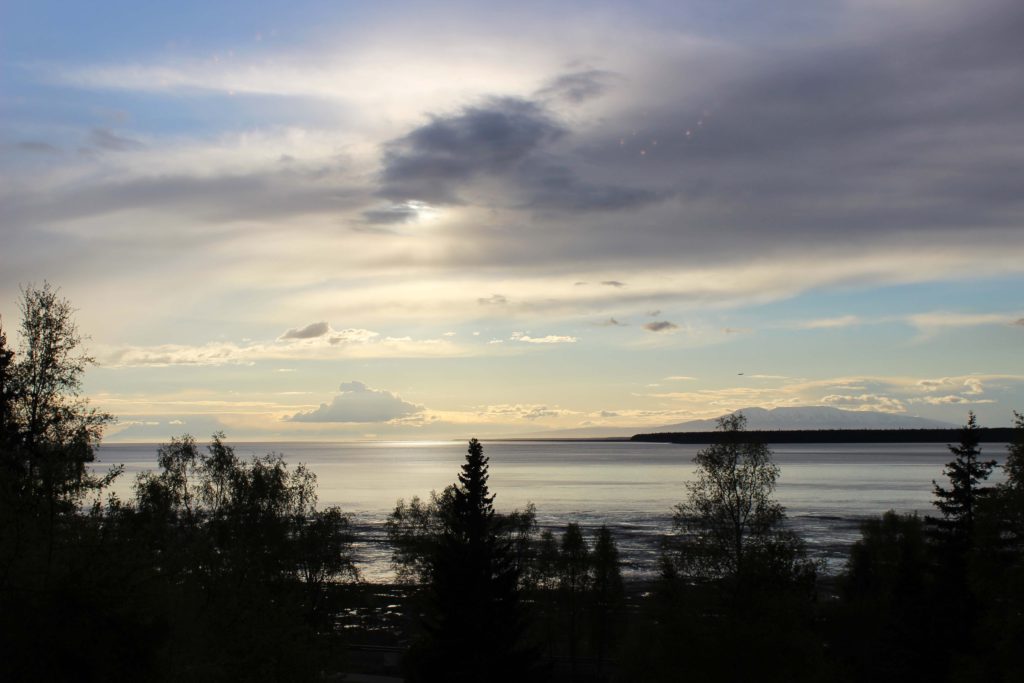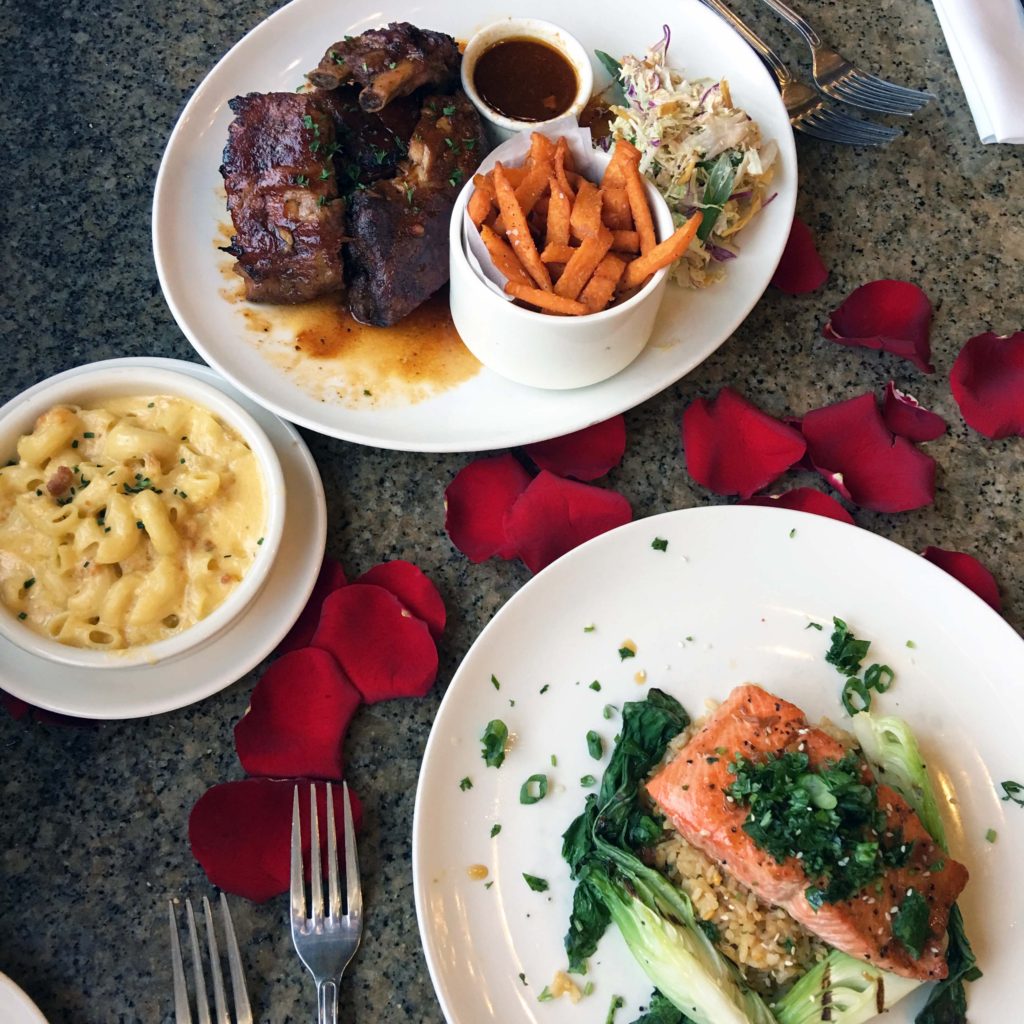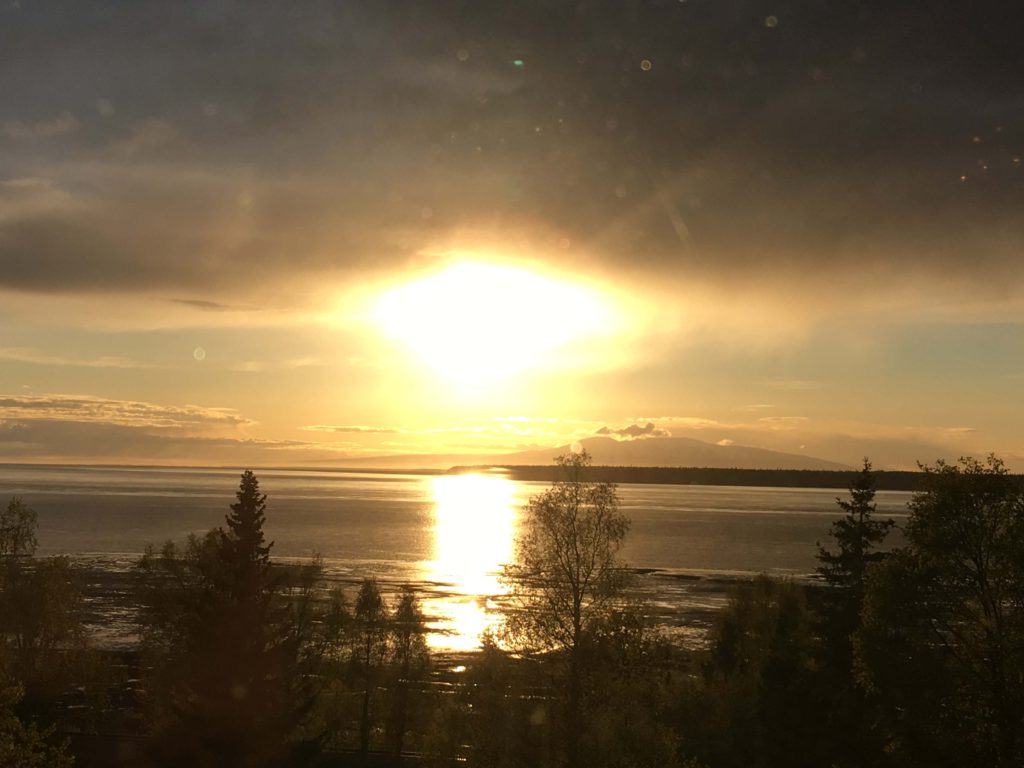 Back at our hotel, a pretty sunset topped off our anniversary night.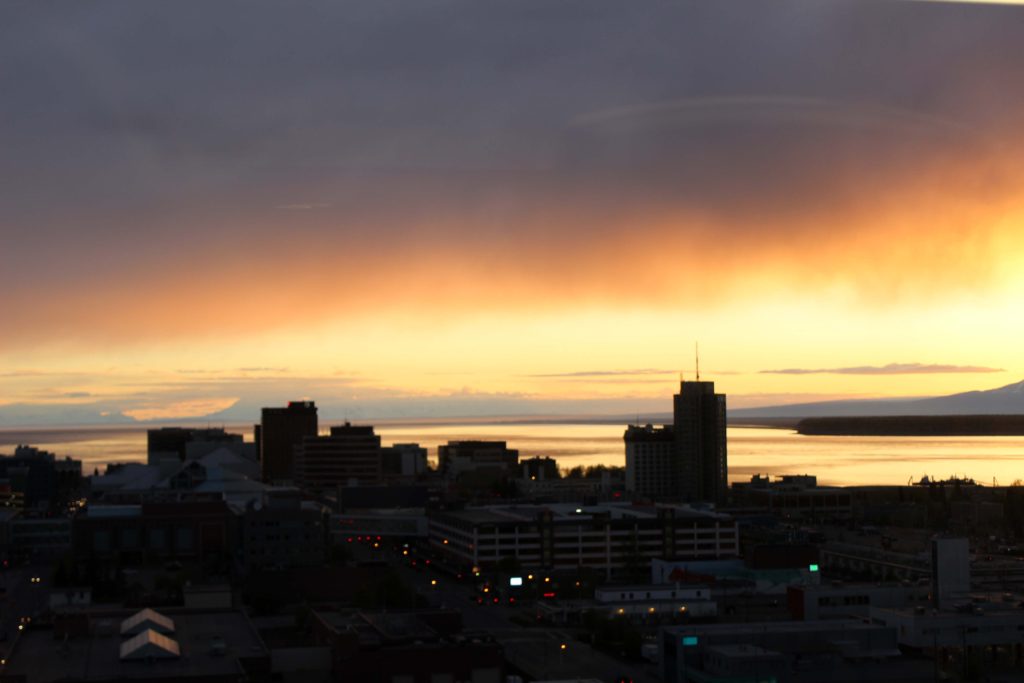 The next morning we woke up excited for our next adventure in Seward, Alaska. But before heading out, we put our priorities in order and swung by Fire Island Rustic Bakeshop, a local bakery. We are a carb-loving couple and got croissants and cookies for the 2.5 hour drive to Seward. It was a bit pricey ($4 for a croissant), but we agreed it was worth it, especially the cookies! Definitely get a cookie there. We wolfed everything down before I even thought to snap a pic.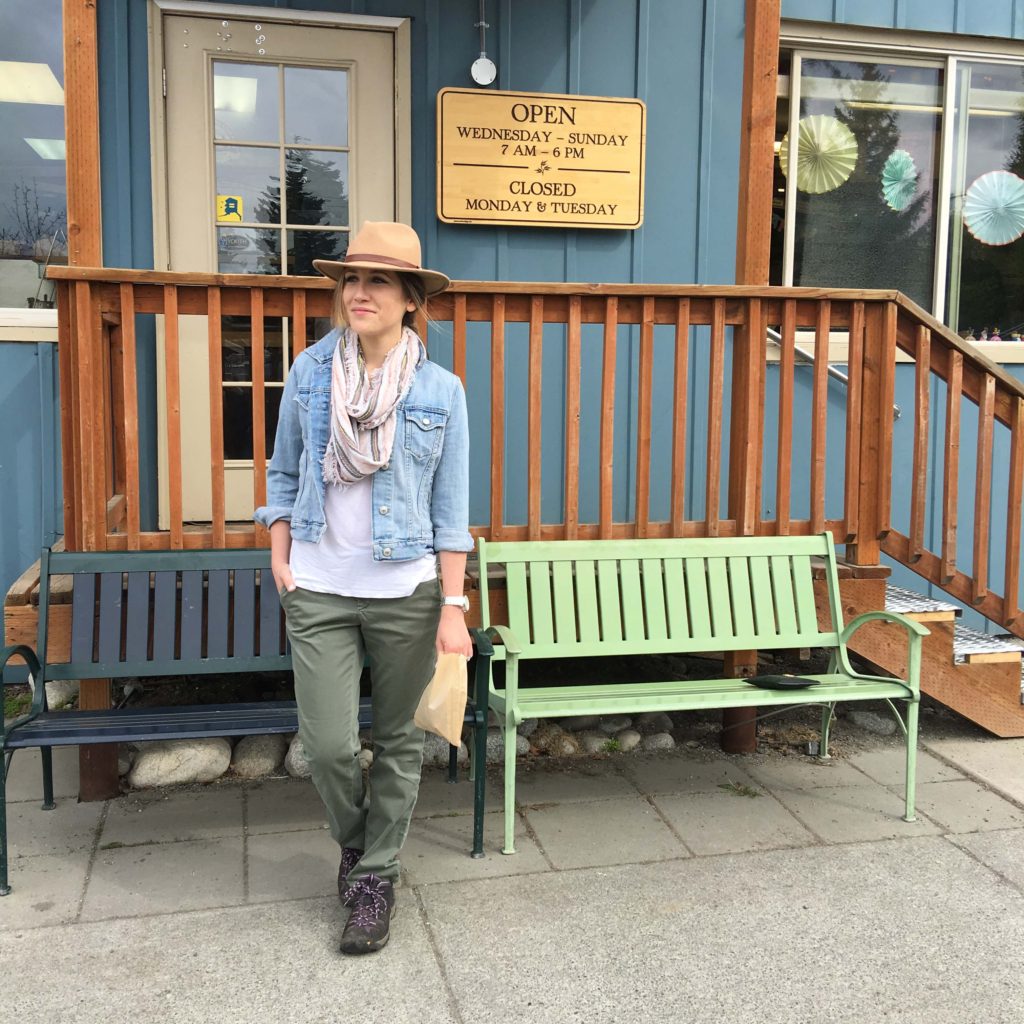 If you plan to visit Alaska, we recommend Anchorage purely as a hub to your next destination. You don't need to spend a lot of time there.