I confess. Valentine's Day is one of my most favorite holidays! I love the romance around it. Putting on a new outfit, glasses of champagne, going out to dinner, exchanging gifts, that single red rose. I'm usually not a sappy romantic but on February 14 I definitely am. Please tell me I'm not the only one?! I know lots of people hate this holiday, calling it a 'consumer holiday' and maybe that's true. But not in my book! As much as I love this day, this holiday stresses out my poor husband because my expectations are always so high. He's been such a good sport all these years, always having a romantic night up his sleeve whether that's champagne and our favorite takeout or a fancy night out. Truthfully, I bet he is praying our daughter holds out and is born on February 14 so forever more that day will be our daughter's birthday, leaving VDay on the backburner. Ha!
Whether you plan to celebrate Valentine's Day at home or out on the town, I've got options and style picks for you!
VALENTINE'S NIGHT OUT
Headed out with the girls or your significant other? The right outfit always makes for the perfect night. My favorite look would be this dress with these heels. I'm dying to wear this but 99% sure I will have a brand new baby this year and will ultimately be staying in. I love the dress so much that I might just purchase it to save for a belated VDay night out!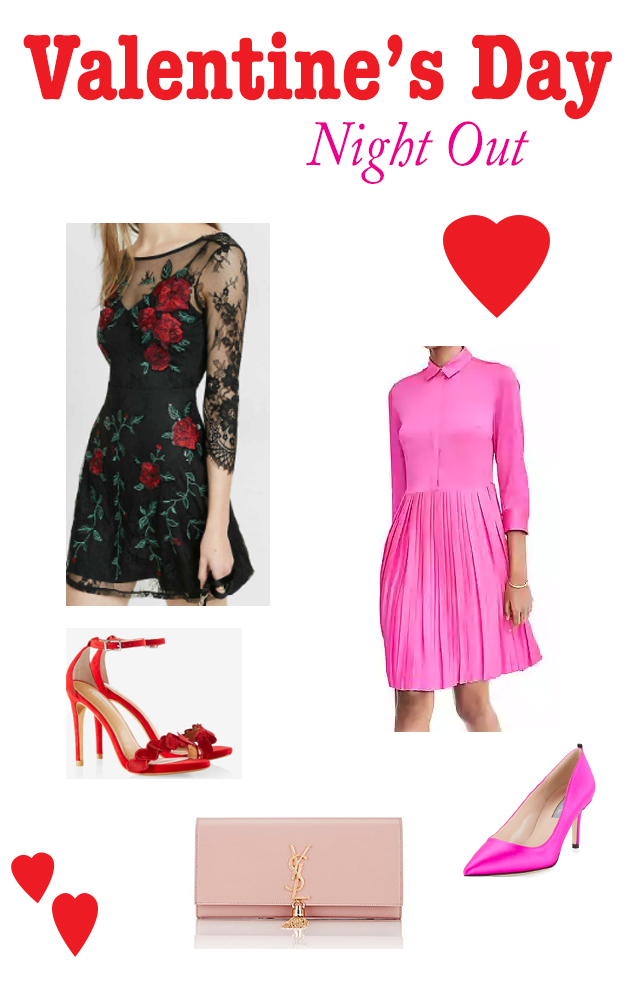 SHOP THE POST
VALENTINE'S NIGHT IN
A Valentine's Day evening at home appears how we will be spending it this year. I already purchased this cute top (only $35!) and hope to be able to wear it. Otherwise, it will be an oversized comfy sweater and joggers for me! Pair either outfit with some cozy socks, add a faux fur throw, and pop in some movies. Don't forget the takeout!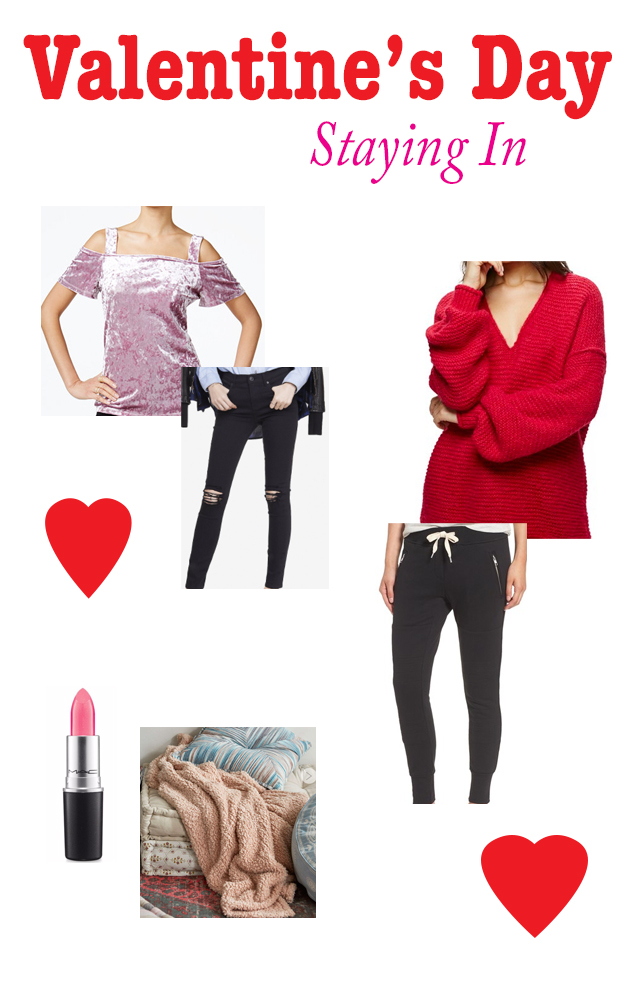 SHOP THE POST
Your turn — how will you be spending your Valentine's Day evening?