Hello and happy Friday!! Last Sunday after church we stopped at the park to hang out and fit in a quick shoot. When I bought this Old Navy dress months ago, I knew it would be my "throw on" summer dress – you know, for those days when you can't decide what to wear. It's light and comfy and the stripes will keep it in style year after year. Too bad this was one of the few times I've been able to wear this dress – and it is July! Apparently, consistent warm days are not expected any time before the Fourth of July – so they are coming!! (Here's hoping). Throw on some aviators and neutral wedges and you are good to go!
PS – my wedges are on sale for $39 and free shipping!!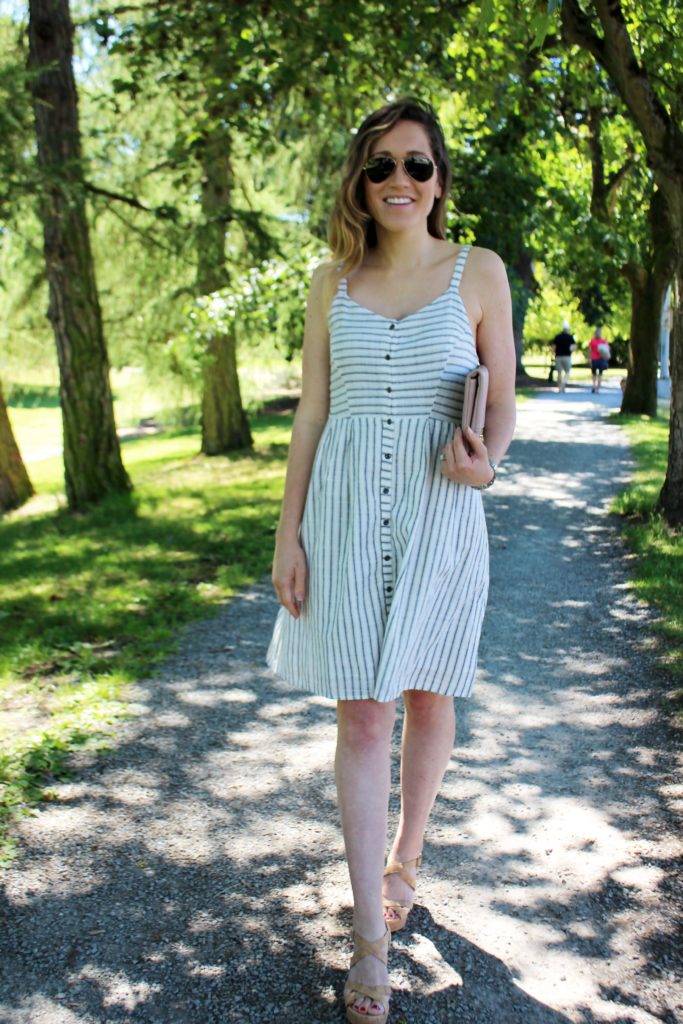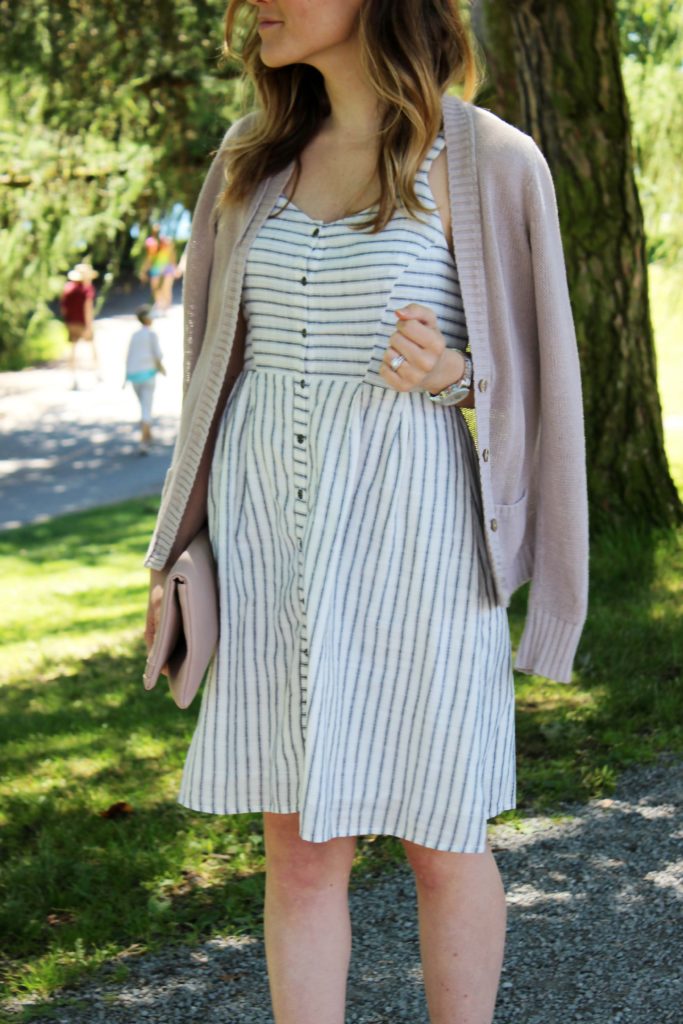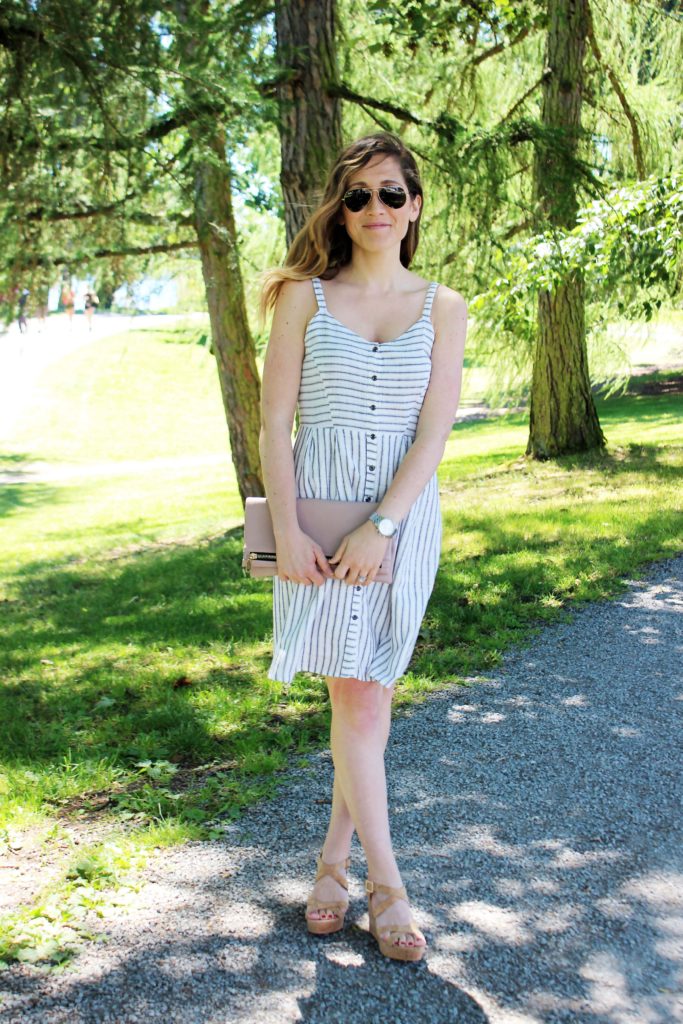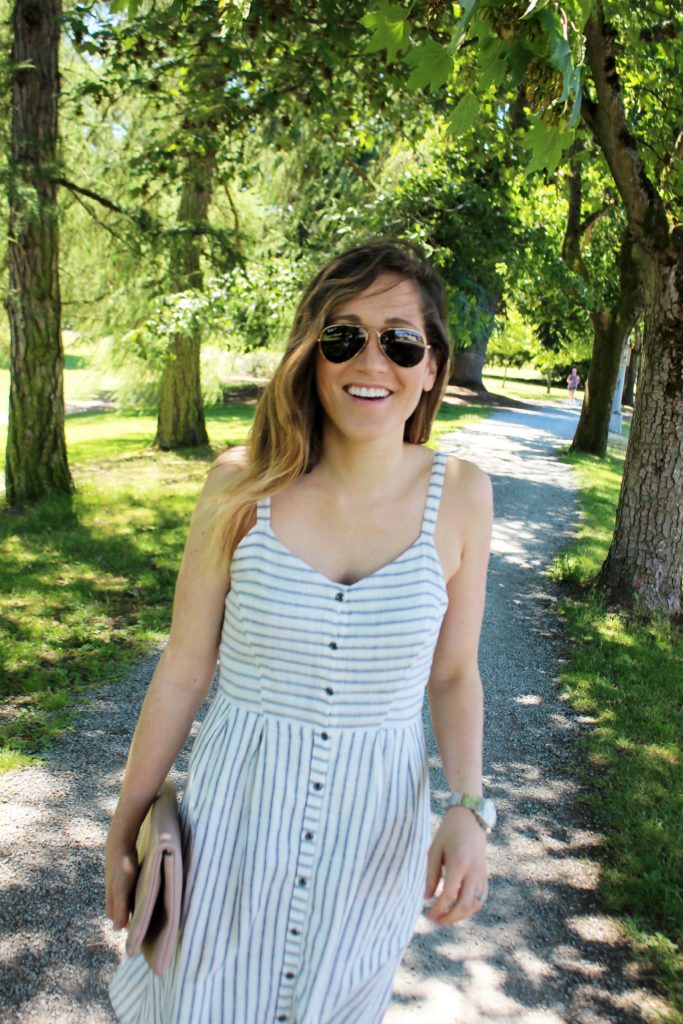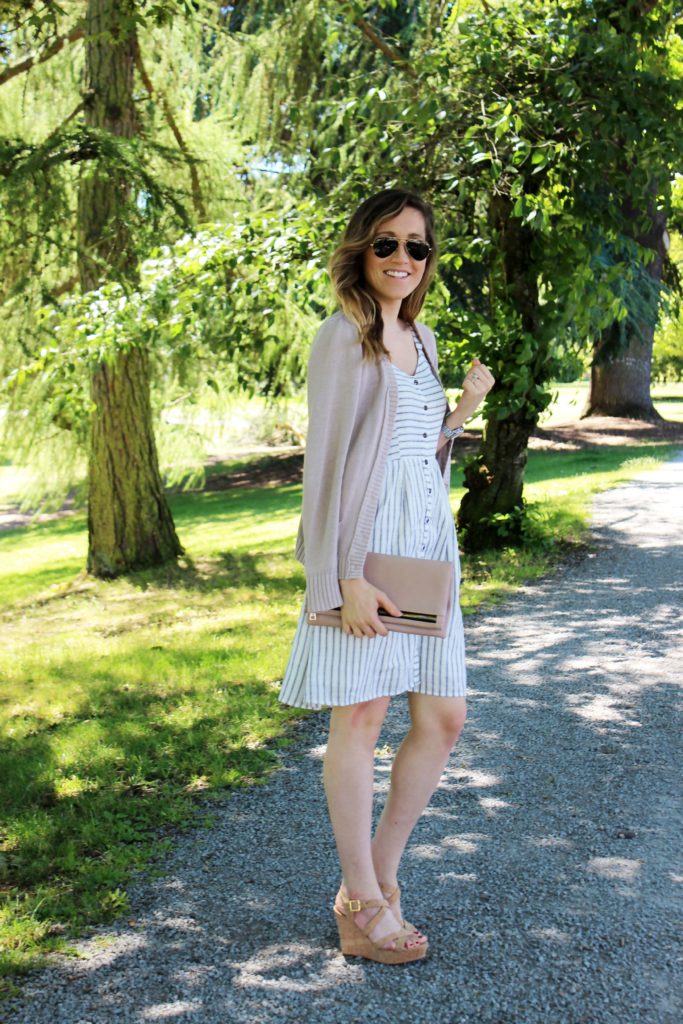 SUMMER DRESSES UNDER $100
SUMMER FAVORITES UNDER $40
OLD NAVY DRESSES
What are your plans this Fourth of July?!
Thanks for stopping by! xo