Happy Tuesday! With fall officially in full swing here in Seattle, I figured I would share my first post with OTK boots. These are new and I'm in love! They are a merlot color, which seems to be the color of the season. They are a dupe for the Stuart Weitzman Lowland boots. The good news is that this pair is more than $500 less than the SW ones. I love them so much I just ordered them in grey. Bonus, if you order more than two pairs of shoes at Macy's they are running a promotion for 30% off with code GREAT (40% off if you buy three pairs). This boho dress is another from Old Navy and I love it for it's shape. And hey, at less than $30, the price too! I always thought my pregnancy style would be super-fitted, but so far I've been more comfortable wearing flowy tops and dresses. It's non-maternity so I'll be able to get use out of it next fall.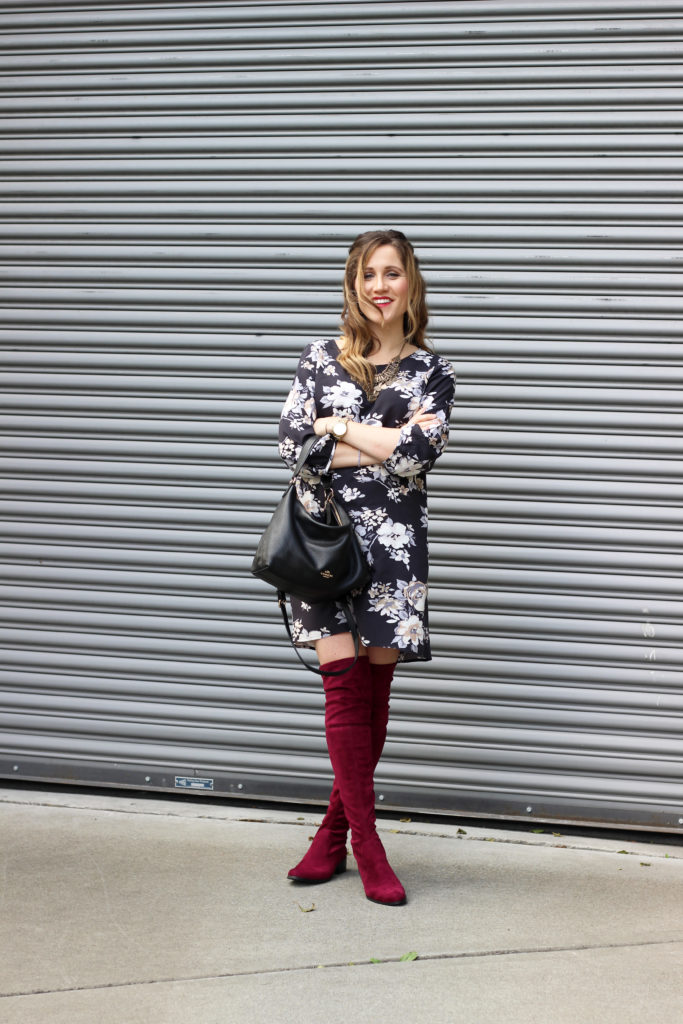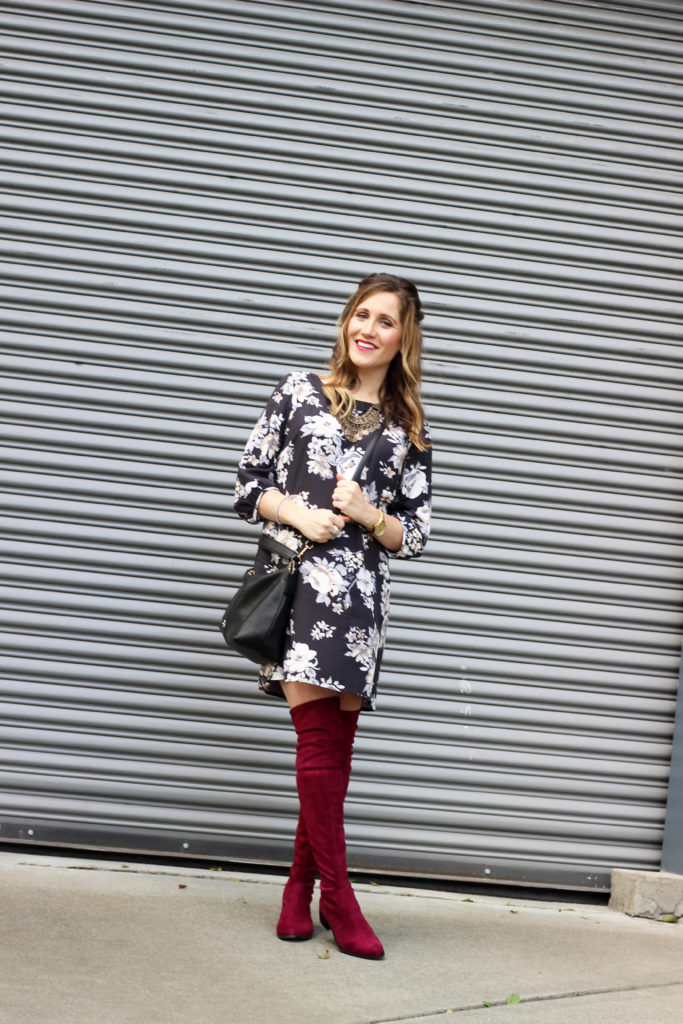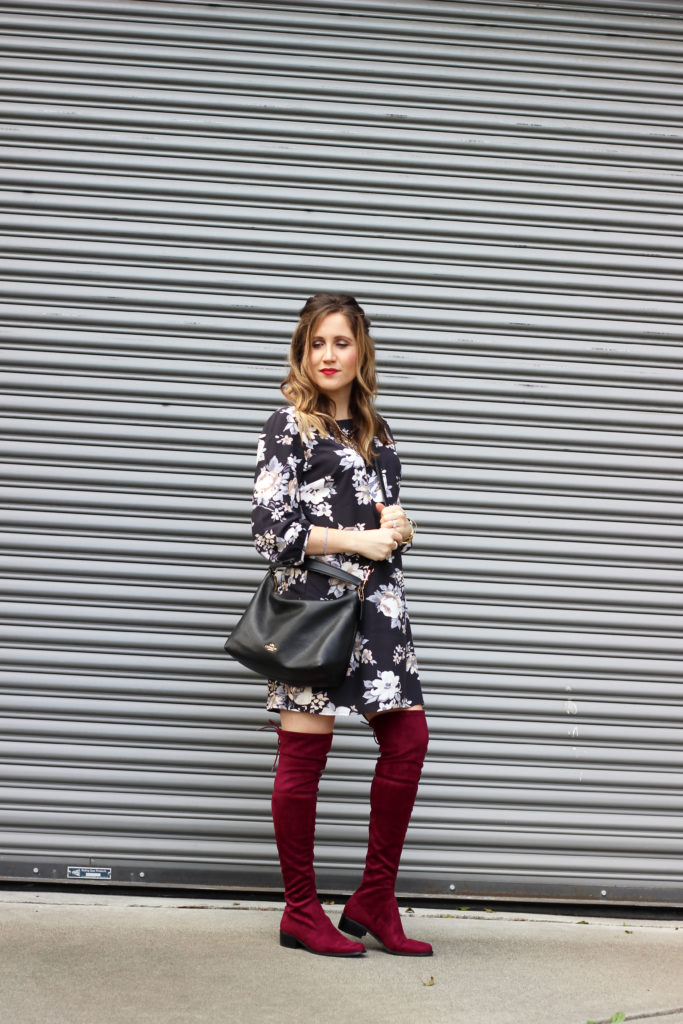 OUTFIT DETAILS
Floral Dress ($29!) // OTK Boots in Merlot // Coach cross-body (similar) // Gold Fossil Watch
Funny story – while we were shooting this look downtown, a security guard appeared out of nowhere and told us we needed to exit the area because we were taking photos in front of a government building. I was so nervous he was going to take my memory card, but thankfully he didn't! I still have photos from our summer vacation and other events on the memory card so that wouldn't have gone over well! 😉
BIG NEWS! Last weekend we found out we are having a little girl! For months and months we were convinced it was a boy, so this news has been a total shock for us both. It took us a good week to get used to it and now we couldn't be more excited. I haven't started shopping for her yet because I know once I start, I won't be able to stop and I'm trying not to go completely overboard. My belly is getting bigger and bigger and I'm getting slower and slower. Ha. I think my belly may be on the bigger side because some lady in the elevator seem surprised when I told her my due date….hmmm. Oh well! Still exercising, eating relatively healthy, taking my vitamins, and doing my best. Will share our gender reveal and a #bumpdate soon!
Have a great day and thanks for stopping by!
XO BVB