Hi friends! I know a lot of you are still dealing with temps in the 80s or more so dressing in fall layers is totally not an option right now. Well, this is the perfect transition dress for you! At $26 it's a total steal and something you should add to your closet right now. It's lightweight but has long sleeves making it a true transition piece. It's shape makes it easy breezy (and perfect if you are 5+ months pregnant like I am!). Pair it with some low cut booties and throw a sweater in your bag just in case!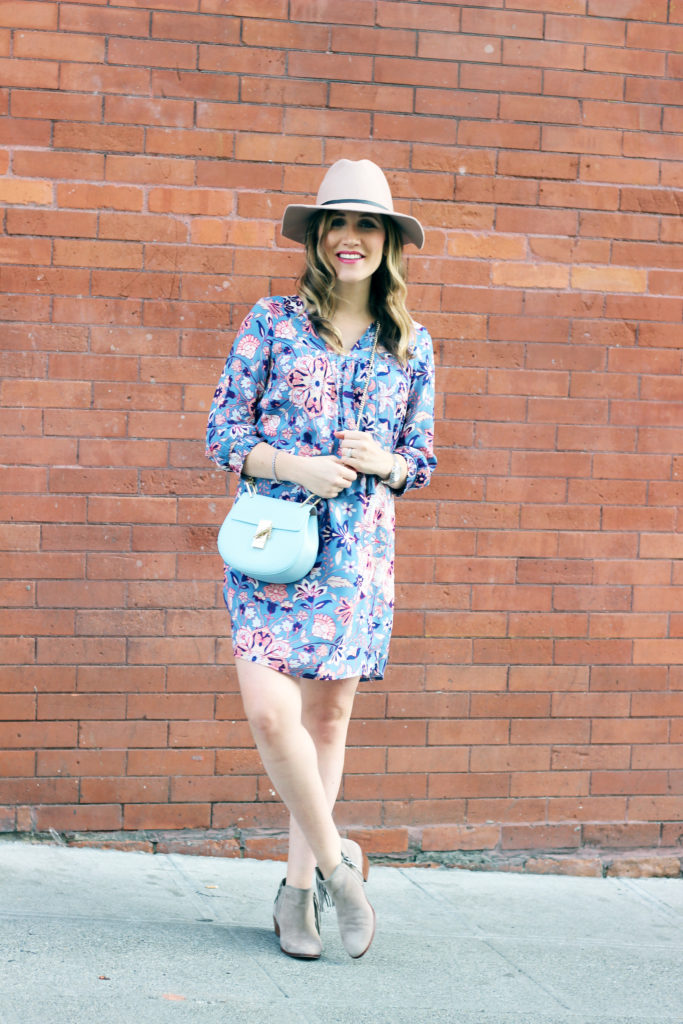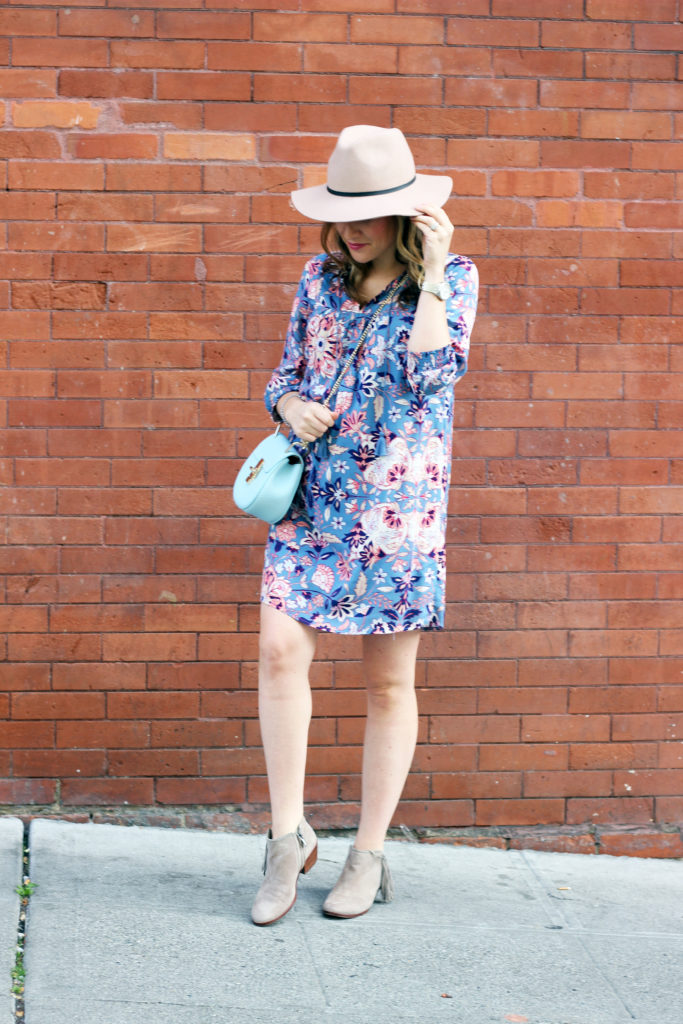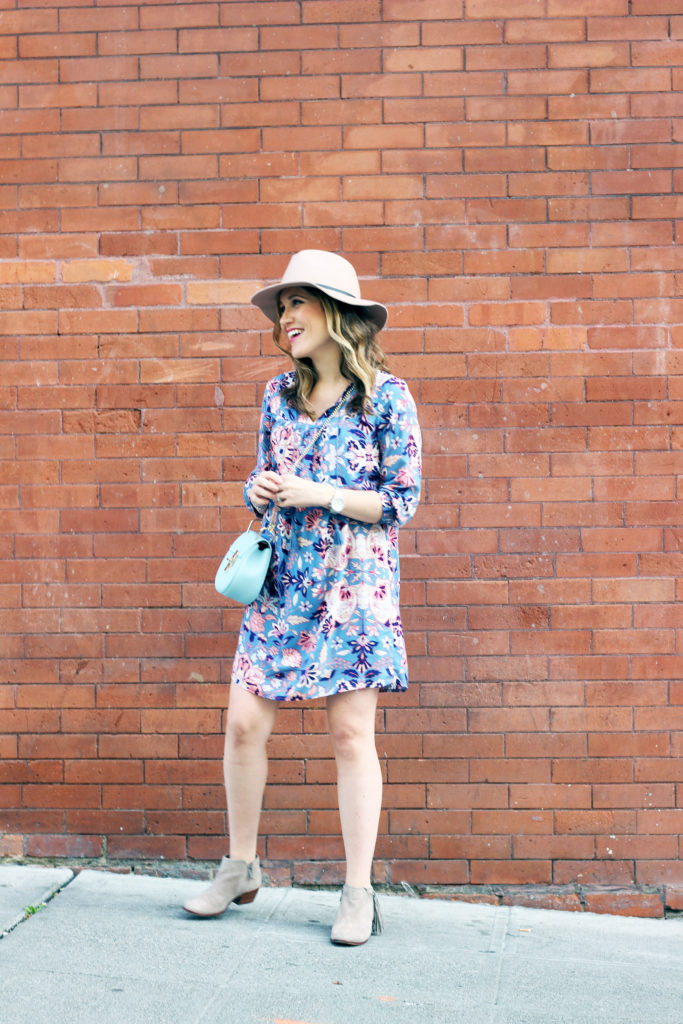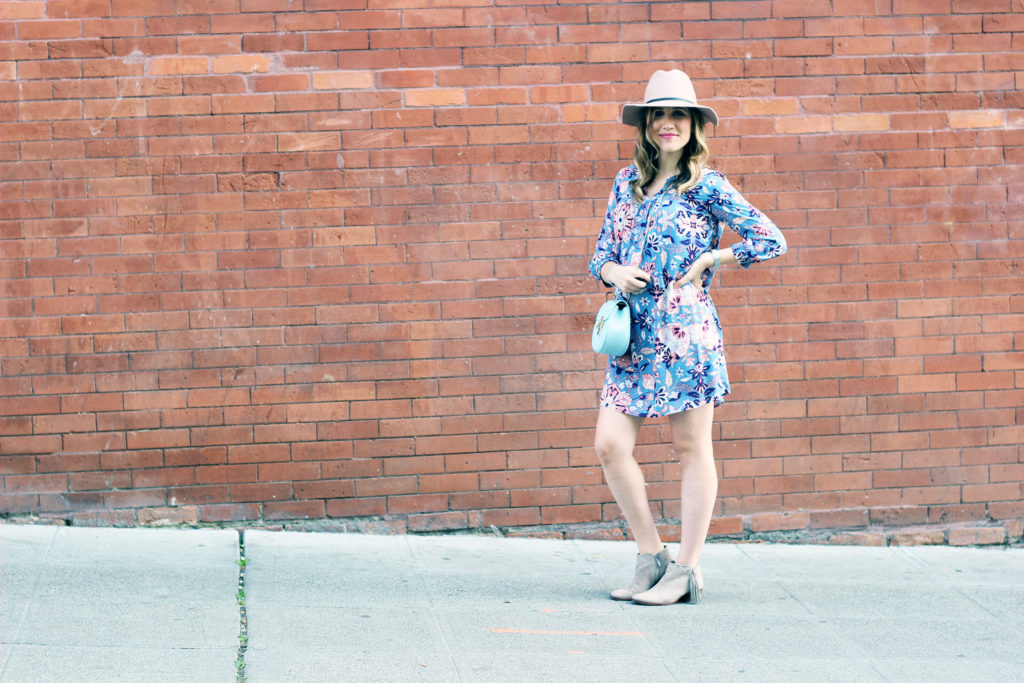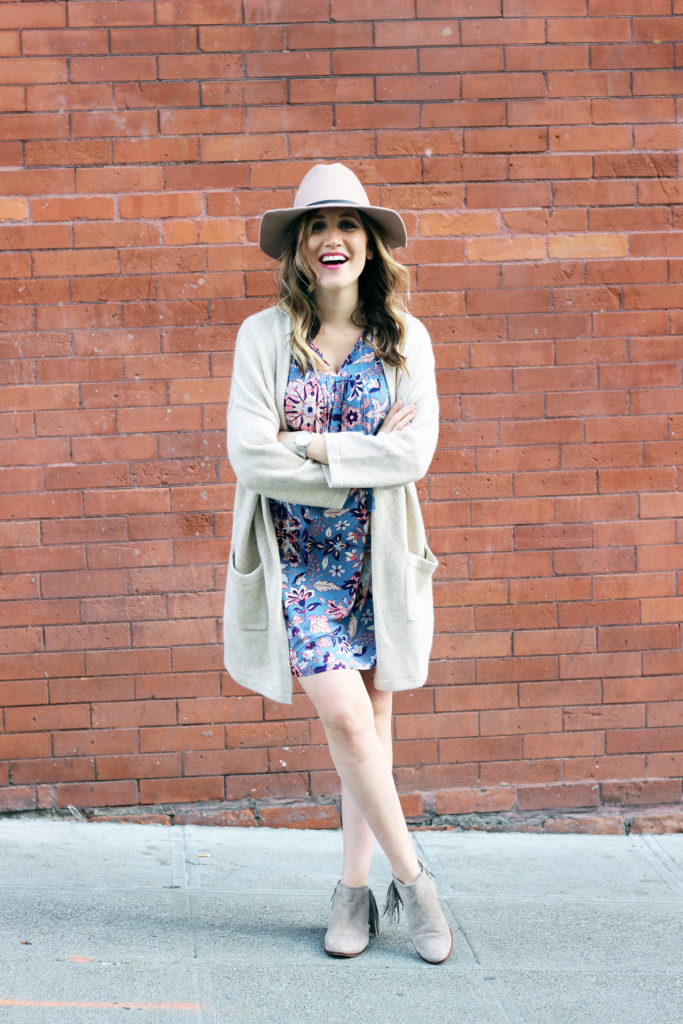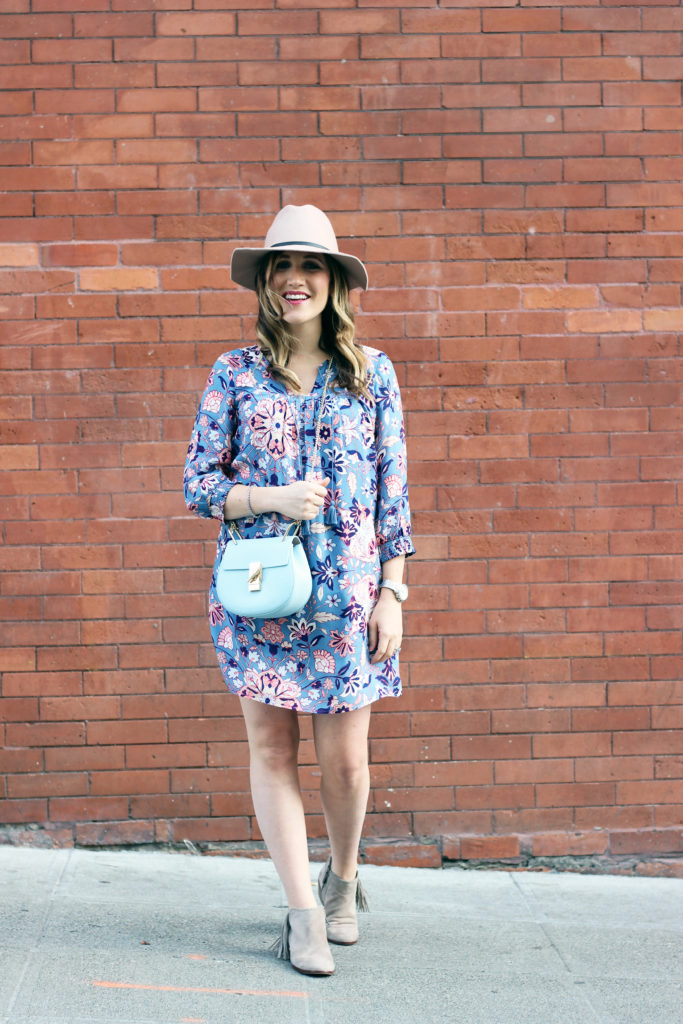 OUTFIT DETAILS
Old Navy Dress (on sale for $26!!) // Romper Version // Sam Edelman Booties (on major sale in some sizes for $85!! More size options here // Target Fedora // Gap Sweater // YSL Lipstick // MK Watch
How is everyone's week going? This was a big week for us! We had our 20 week ultrasound and found out our baby is measuring a full week ahead…so does that make it our 21 week ultrasound?! 😉 The docs won't change our due date because apparently once it is set, it is set! It's a little annoying because if they are wrong about the original due date and the baby comes a week early, I pretty much lose a free week of PTO at work..grr!! BUT, the appointment went super and baby is progressing wonderfully, which was music to my ears. I'm always a little antsy and worried that something might be wrong so these appointments give me a lot of peace. BETTER YET….WE HAVE THE GENDER!! It was written down and placed in an envelope and we will wait to open it until we are back on the East Coast with our families soon. Ahhhh!!!!
Hope everyone has a lovely and productive Hump Day!
XO BVB