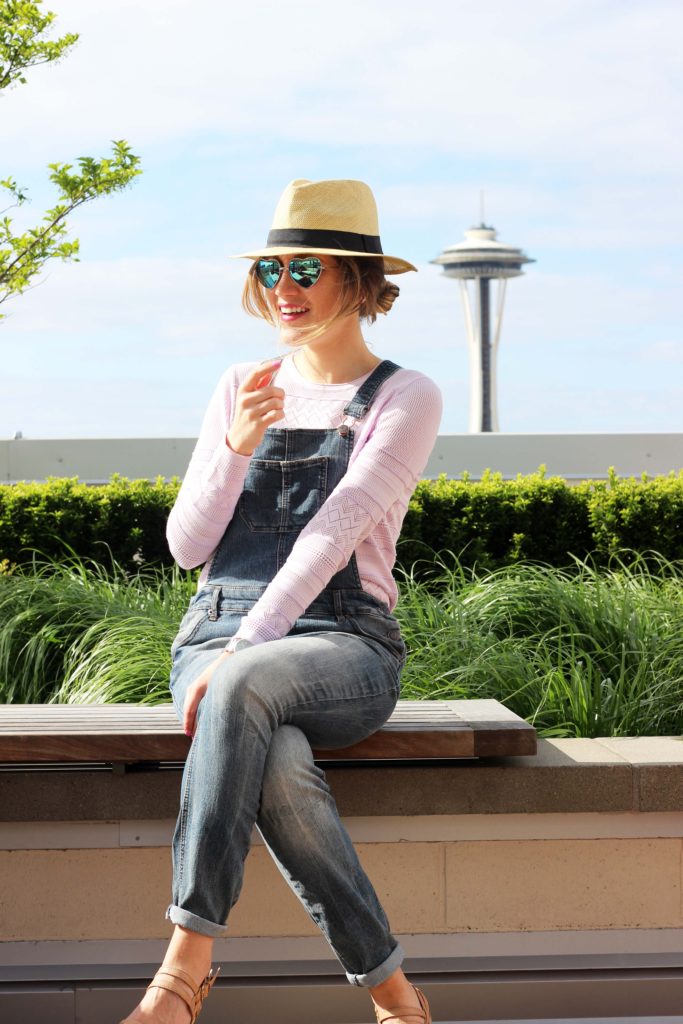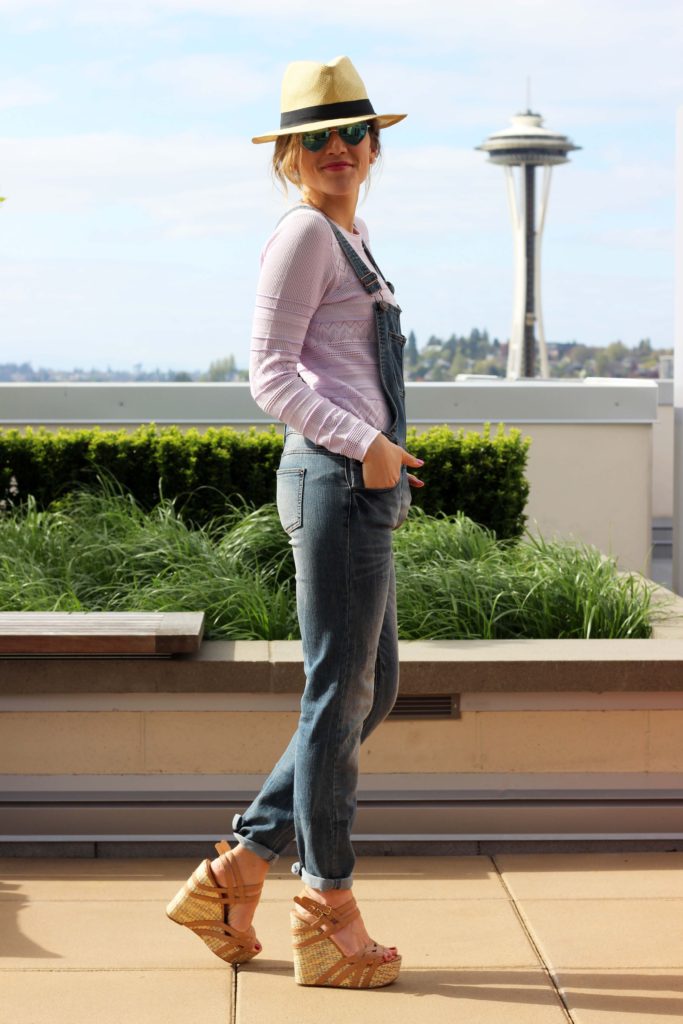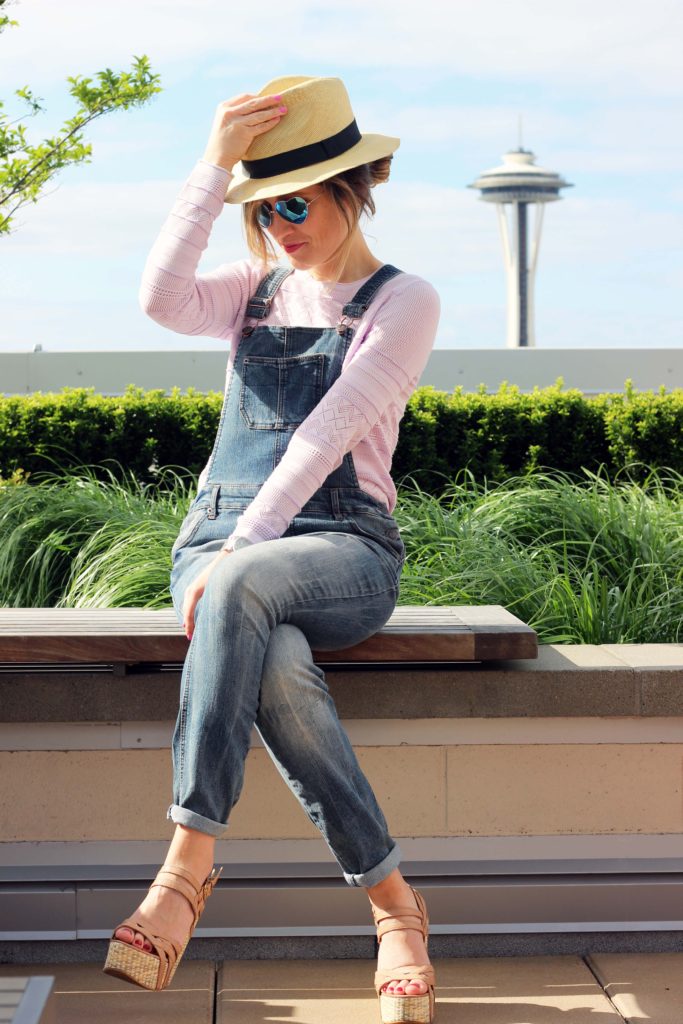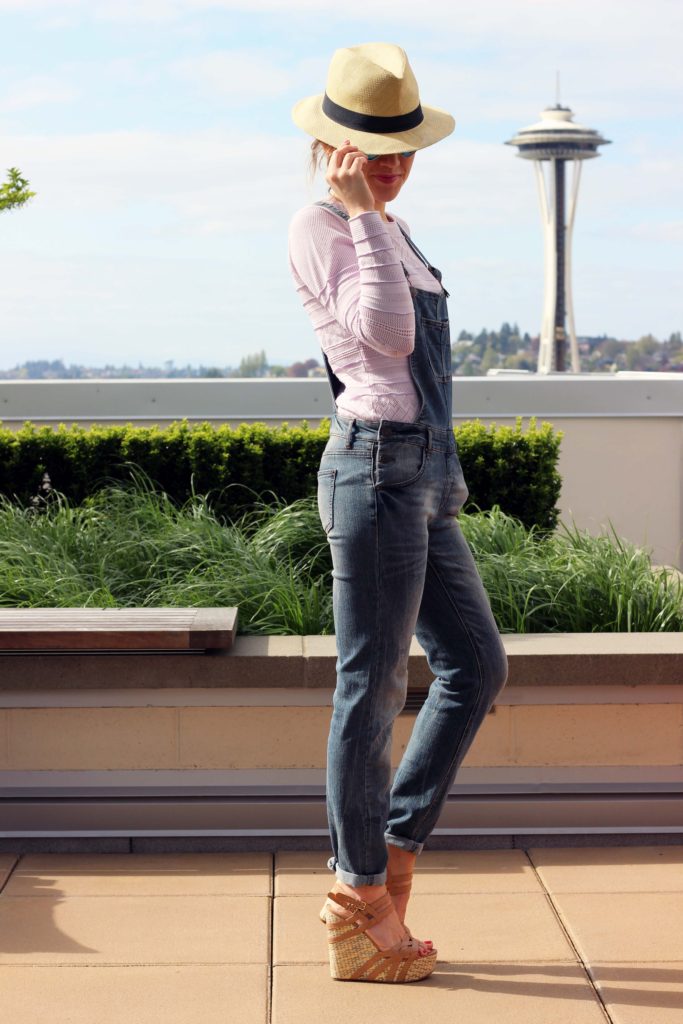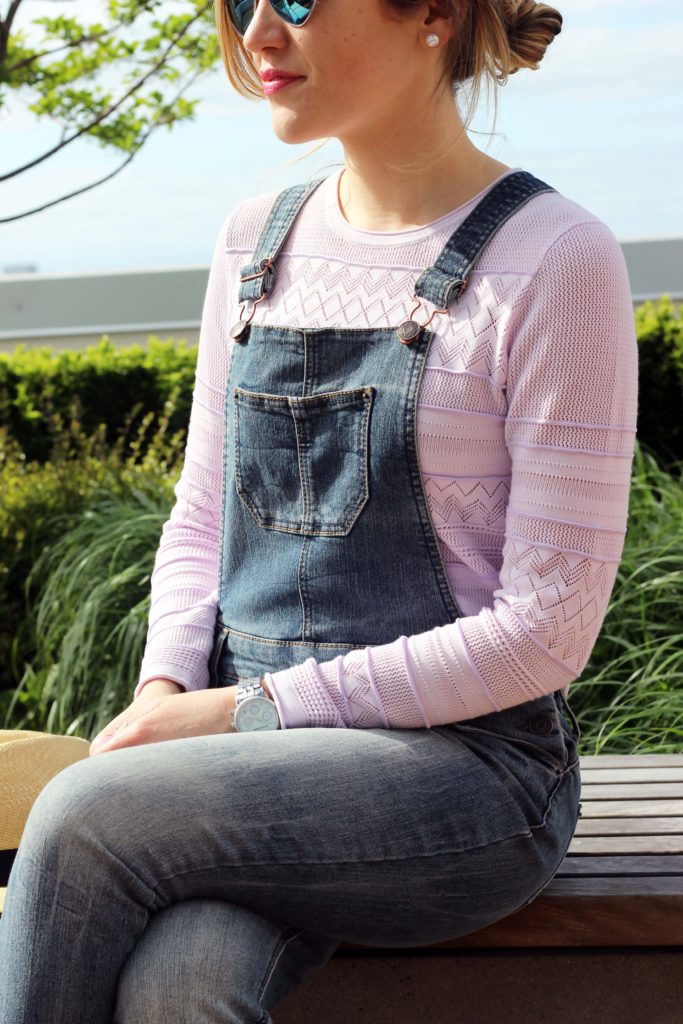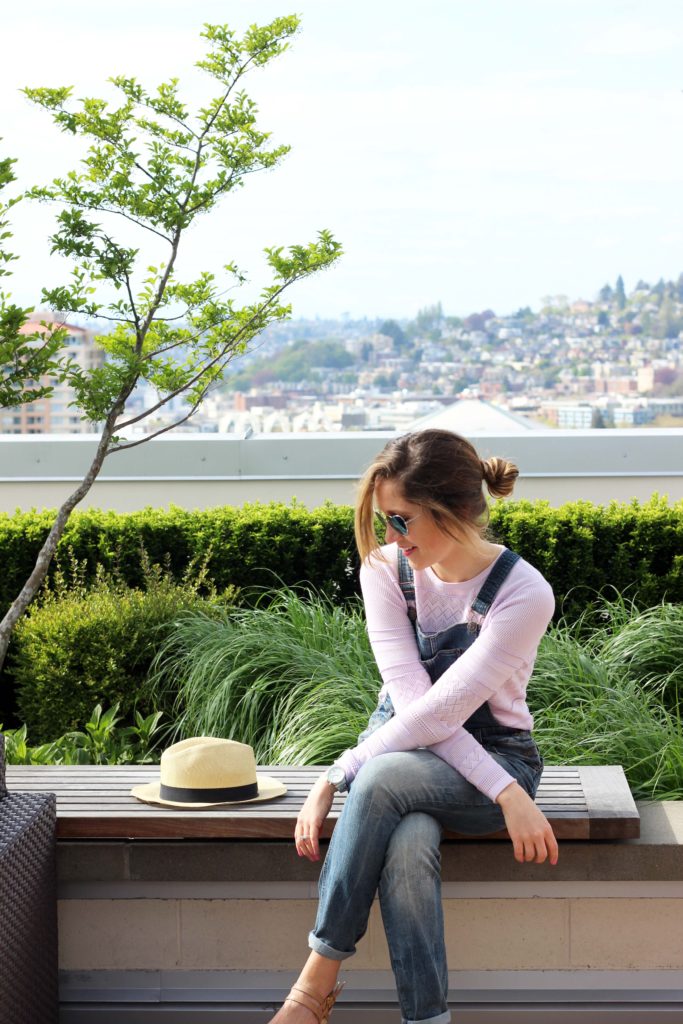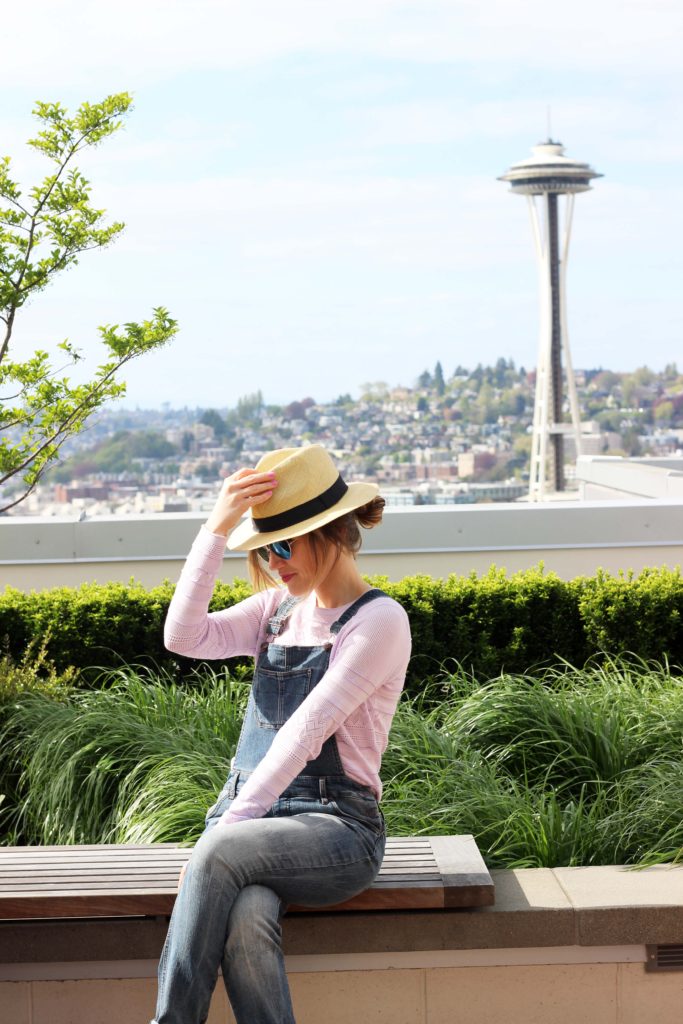 OUTFIT DETAILS
BR Sweater 40% with code BRSAVE! // Overalls (similar) // Heart Sunnies $12! // Nine West Wedges (similar $29) // Straw Fedora (similar) // Michael Kors Watch
Fun fact: I wore overalls during freshman year of high school. The dorky oversized fit kind. Fast forward to Junior year, I ditched the overalls years ago, when an Applebees was being built in my hometown and their management staff requested photos from the year book staff at the local high schools to display in the restaurant. Guess what photo is permanently displayed on the wall? Yep. A photo of 15-year-old me in science lab, wearing overalls. It was mortifying but now that I'm older I think it is endearing. I had a nice, long innocent childhood that I hope to give to my future daughter(s) one day.
Overalls have been back with a vengeance the last few years and as a nod to my childhood, I've been embracing them in a new way. I really like this pair because they have a skinny, tapered fit which is the key to pulling off this look. To make this look less fall and more spring, I paired my denim with this BR sweater that I talked about in this post and added these heart sunnies. I also think a neutral wedge, bright sneak, or a strappy sandal elevate the look from dorky to chic. Play with the look and let me know if you try it!