A few weekends ago, my husband and I took a drive outside the city to see the beautiful tulips at the annual Skagit County Tulip Festival. If you follow this blog a bit, you know that the weather the last several months has been grey and rainy. However, the sunshine is fiiiinally making an appearance these days, including the day we went to the Tulip Festival!! Any flower festivals in your area that you're particularly fond of?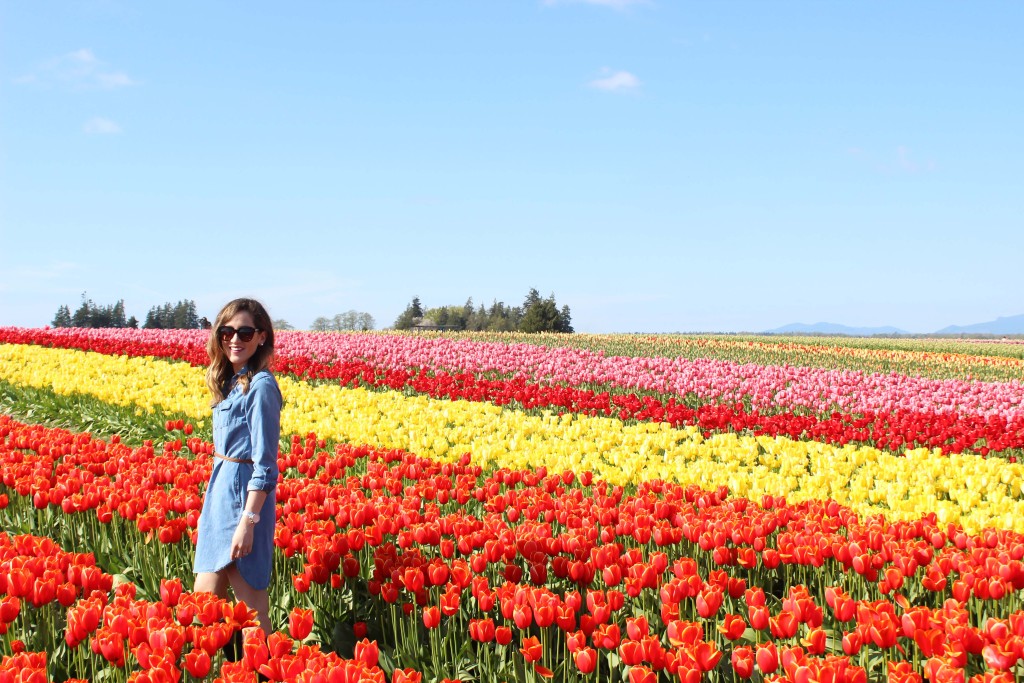 In addition to the rows and rows of beautiful colored tulips, the rest of the grounds were equally visually appealing. There was also an open field close by that families were using to fly kites.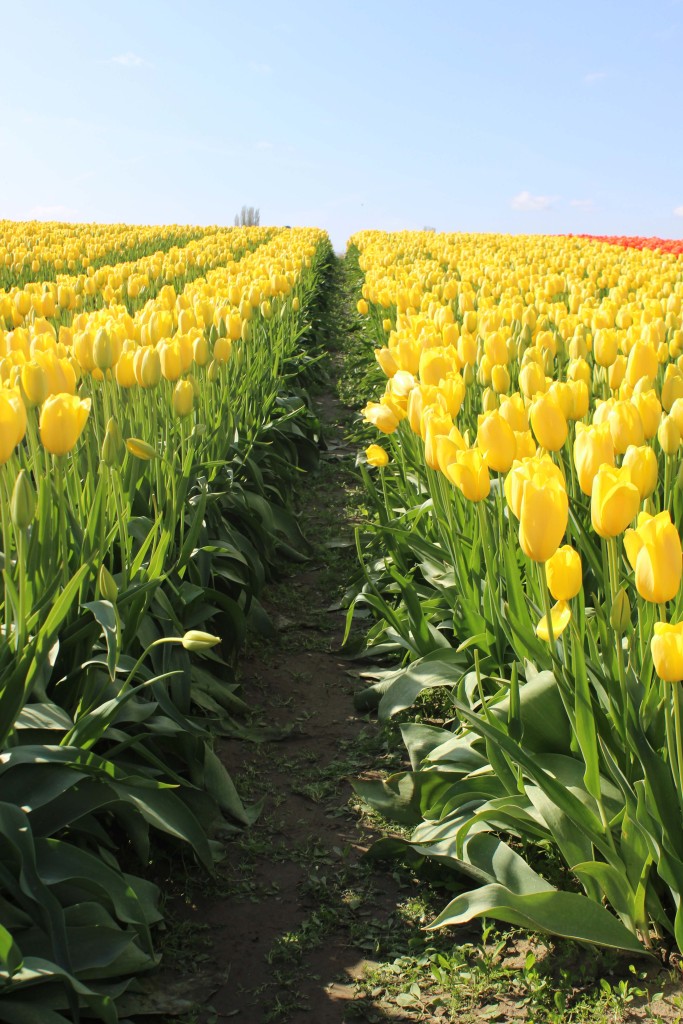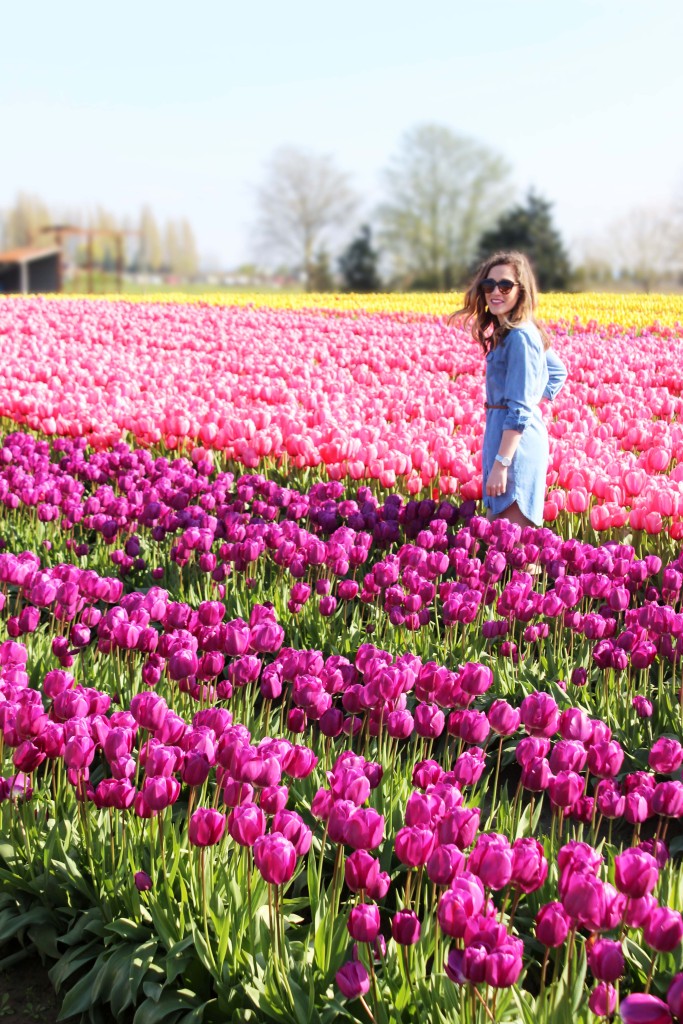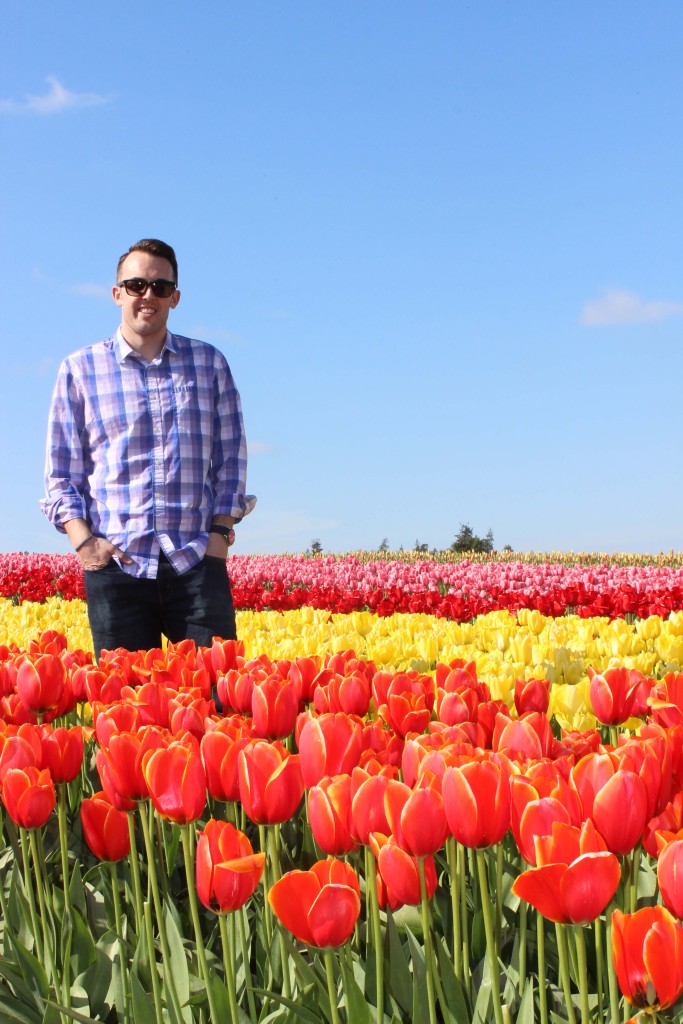 This is my cute husband, Eric. You'll notice that I refer to him as "E." It's pretty rare that I'll ever call him by his full name, whether at home or on the blog.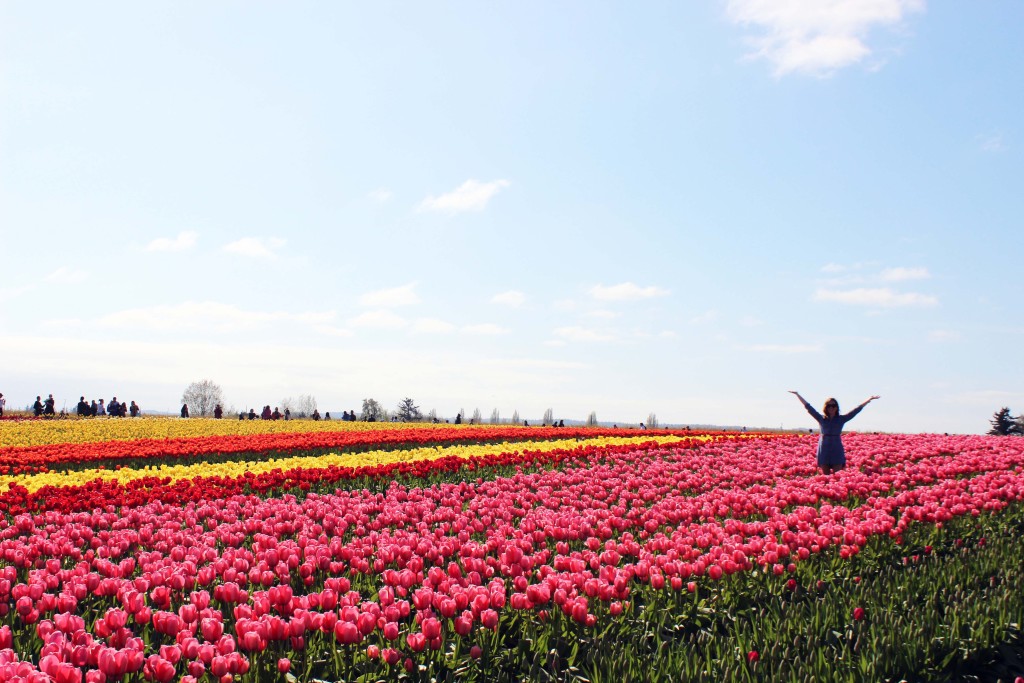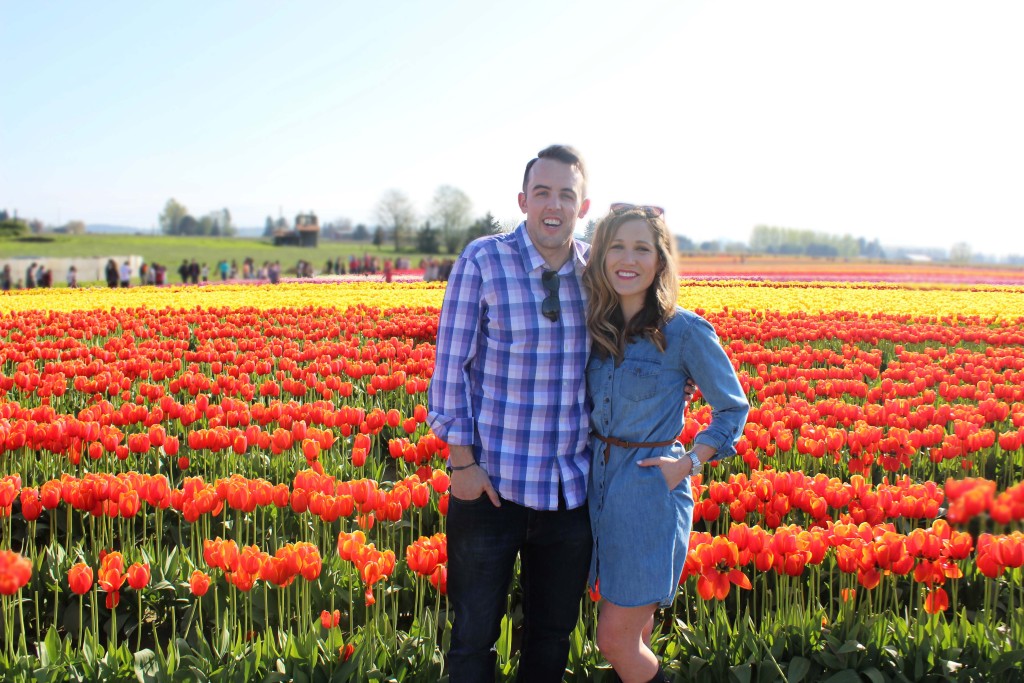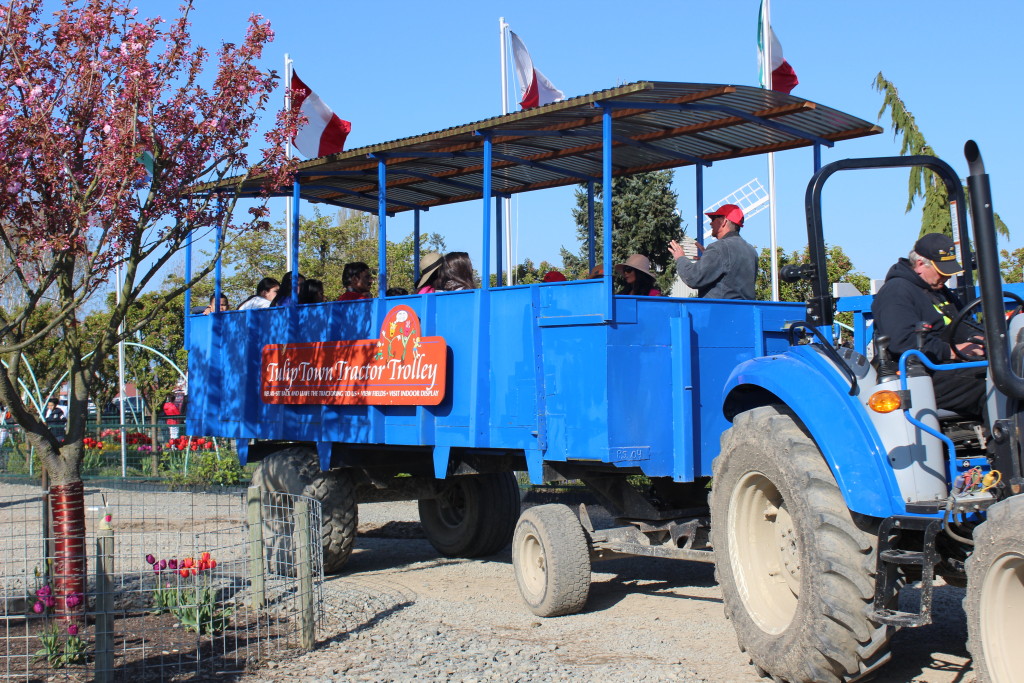 They definitely make the Tulip Festival a family-friendly event. Hayrides for all!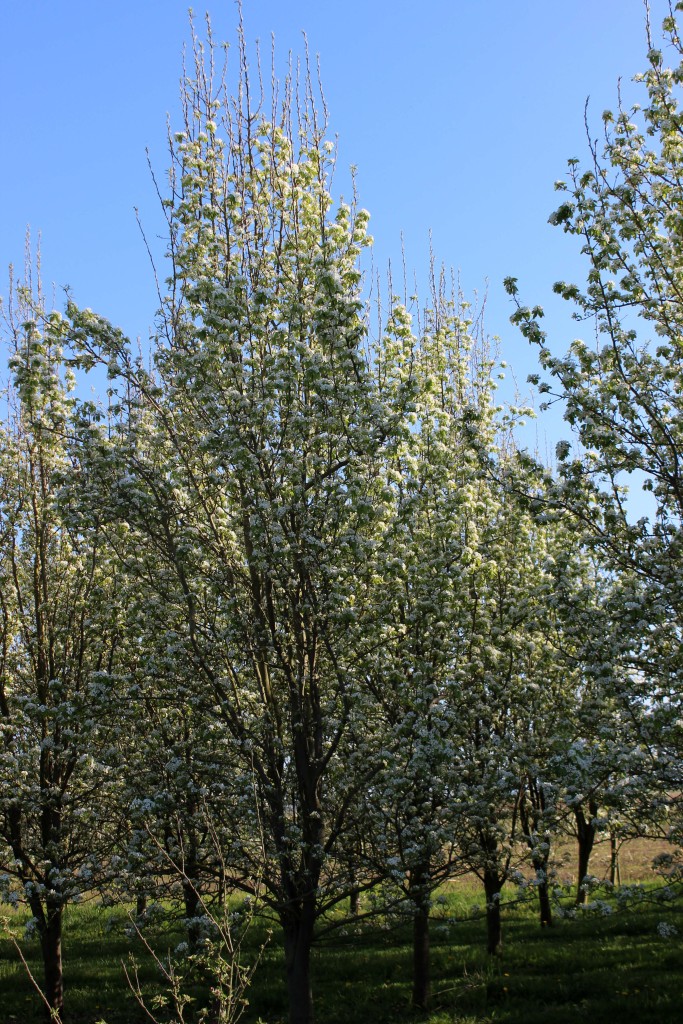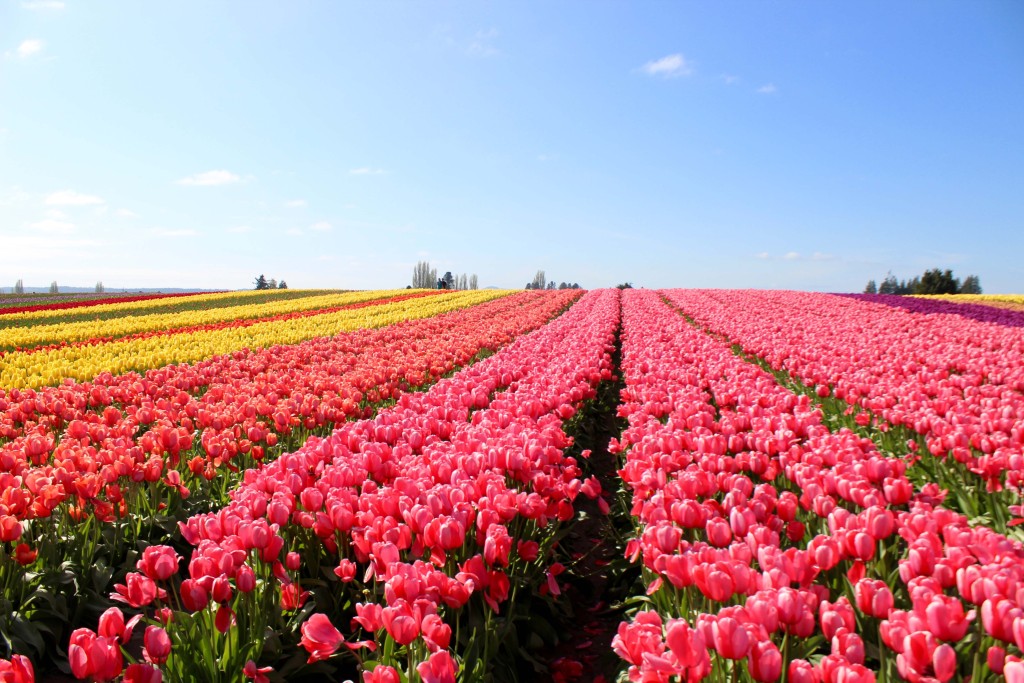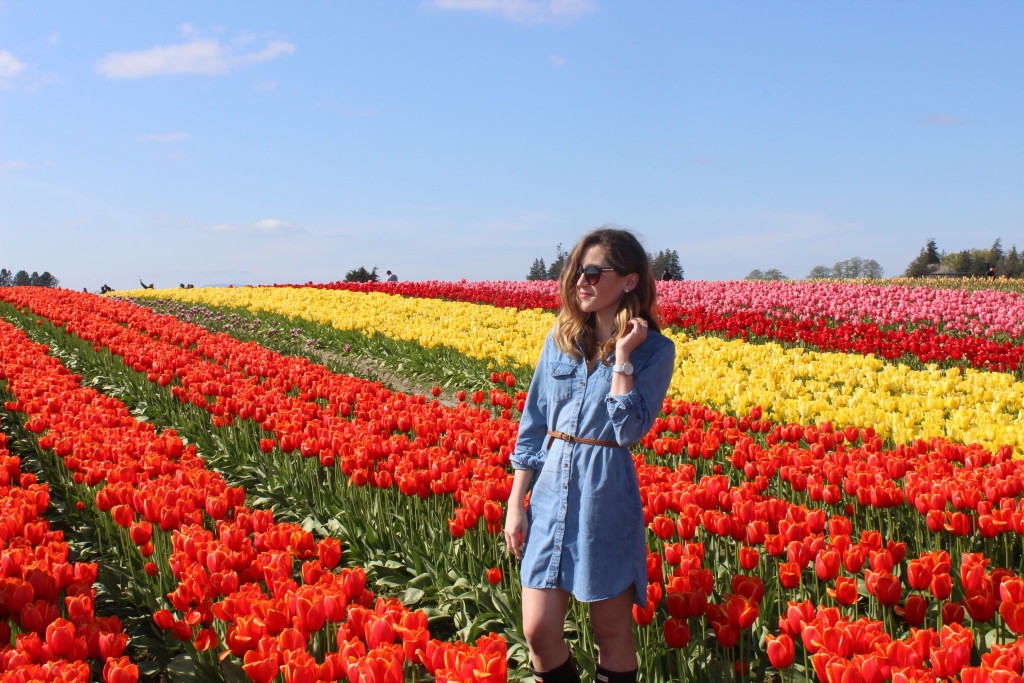 The fields were rather crowded but everyone seemed quite respectful by allowing each other photo opportunities which was a pleasant surprise! We had the best day roaming around the fields, taking a drive somewhere new, and stopping for Five Guys on the way back (my first time!).
I opted for a casual outfit for our outdoorsy adventure and found this chambray dress did the trick. The dress is old, however I link similar versions below. I wore my Hunter Boots because I had a feeling the fields might be a little muddy. (Surprisingly, not too bad!). I love that these boots are super versatile; definitely not just for rain!