Everyone lives for summer in Seattle and unfortunately for us, we moved at the tail end of the season. Knowing that we had about five weeks before rainy season commenced, we set out to conquer Blanca Lake almost immediately. We hiked often on the east coast but rarely would we find a trail as beautiful as Blanca (or as challenging!). The trail itself is two hours outside the city and is not a trail for the weary; it is an intense 7.5 mile round trip adventure. Because of the countless switchbacks (you gain 3,000 feet in elevation in just under three miles), it takes about three hours to reach the lake and about two hours to return. Throughout the entire hike you are surrounded by breathtaking scenery which all culminates to the grand finale of Blanca Lake. The Columbia Glacier waterfalls into Blanca, giving the lake its magnificent coloring. You can spend a whole afternoon just staring at its beauty, getting lost in your own thoughts. Next time we hike Blanca, I will remember to budget more time to sit and stare in peaceful awe before our descent. Bring water, snacks, and a happy attitude and I promise your effort will be worth it in the end!
Through the years, I've found that having the right gear limits injuries and overall allows for an easier hiking experience. Three or more years ago I purchased these Keen hiking boots and they have not failed me. It did take a short hike or two to break them in, though once that period was over I've found them to be super comfortable, durable, and protect my weak ankles. They have taken me successfully up + down the Grand Canyon (a post coming soon on that!) and many adventures out east. I've been thinking about purchasing a pair like these for more aggressive hikes. TBD on that. During any hike, our North Face Jester backpack (in black) always comes with us to carry our waters, camera, and lots of snacks. As the temperature cools, I also throw my down vest in my bag. My mom got it for me for Christmas last year and it's become a hiking staple.
For those local, reminder you need the Northwest Forest Pass to park your car. Let me know if you go!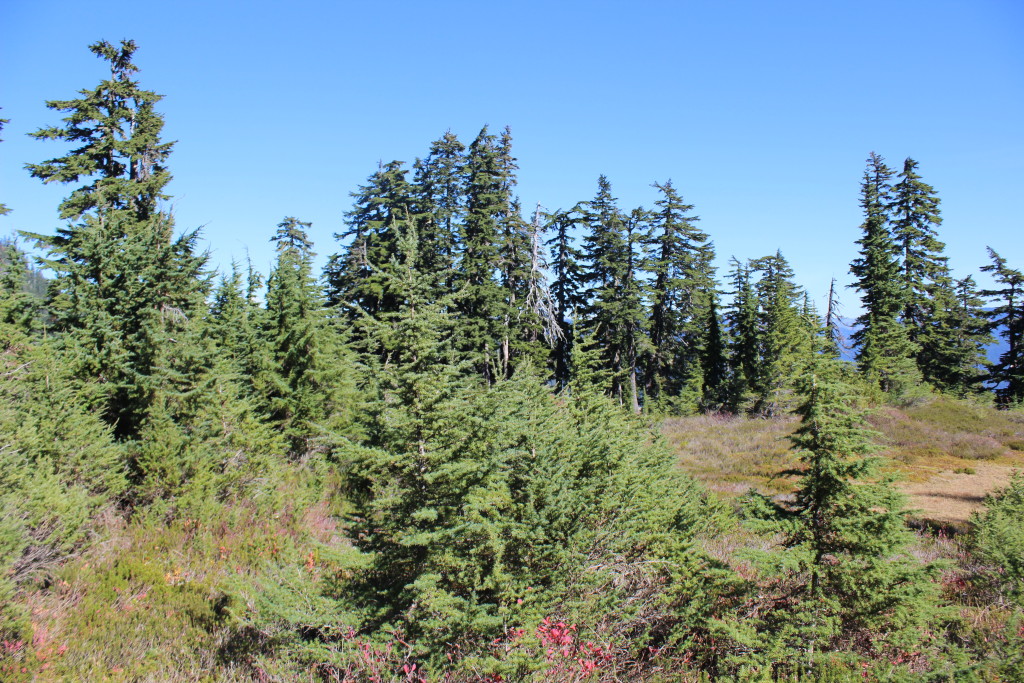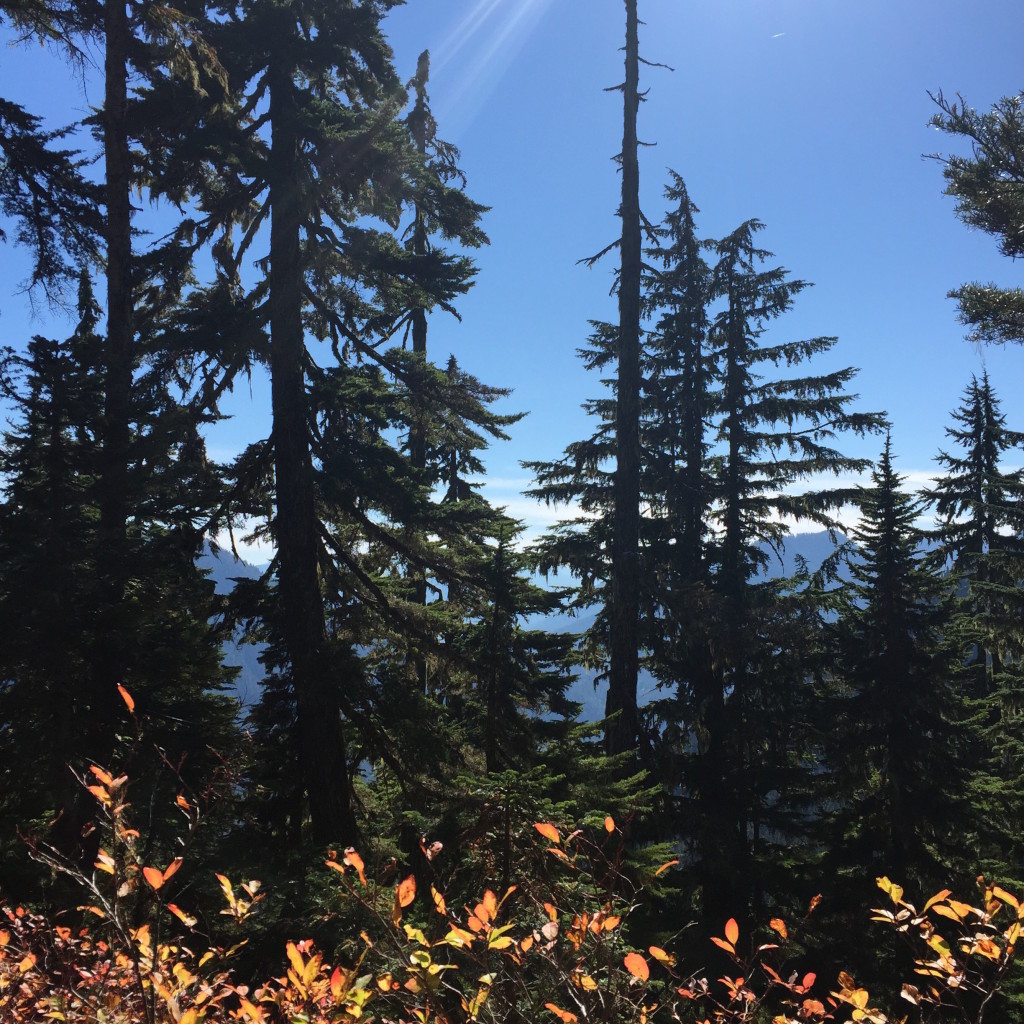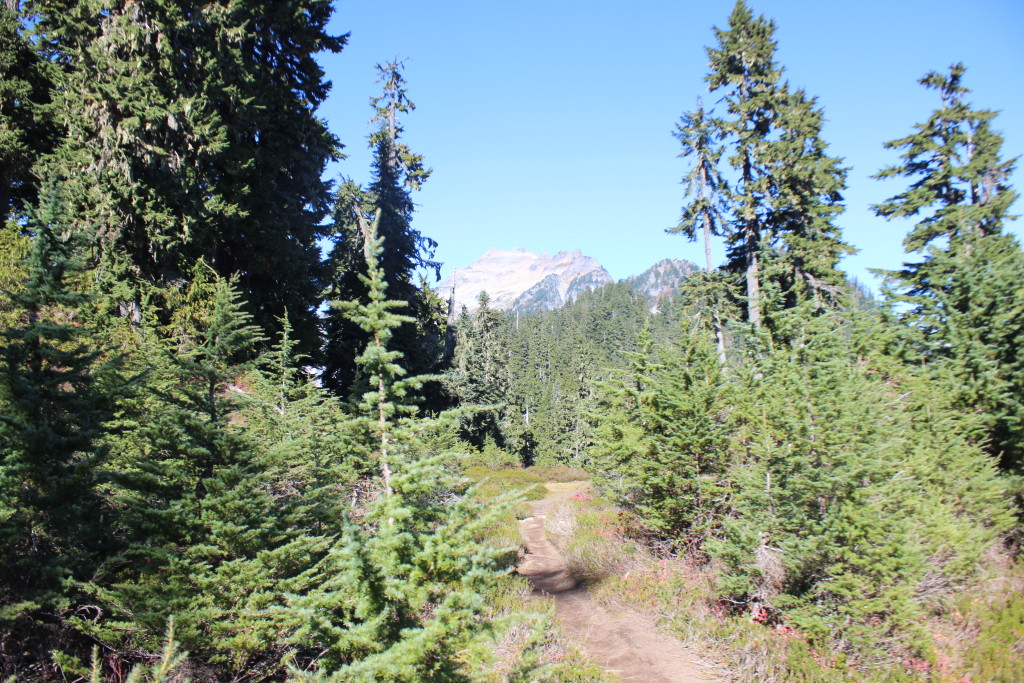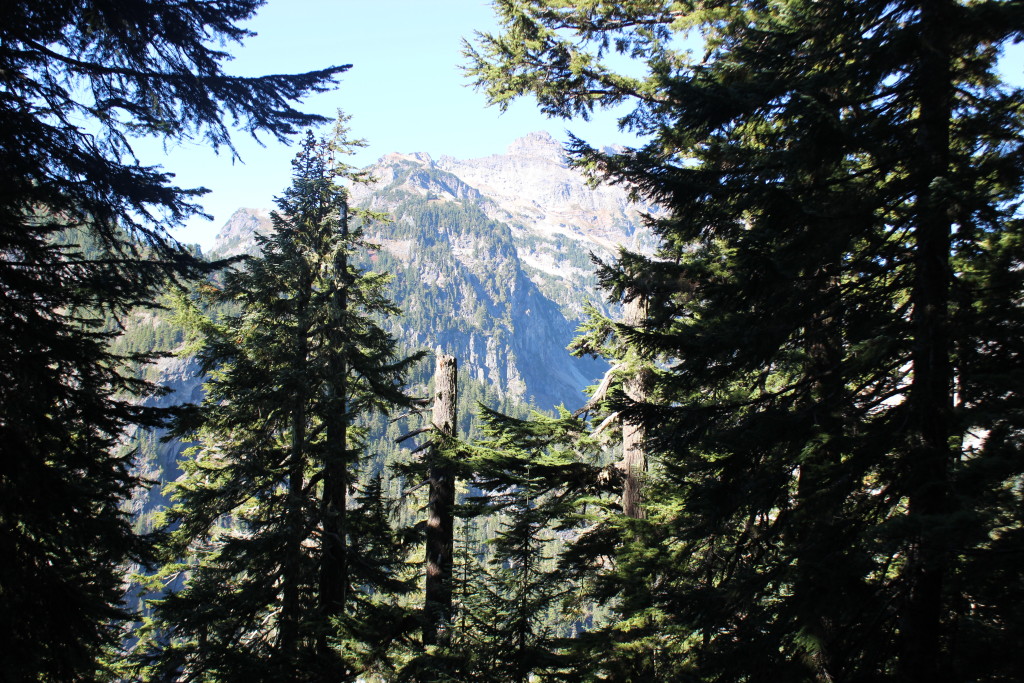 Three hours later, we reach breathtaking glacial Blanca Lake!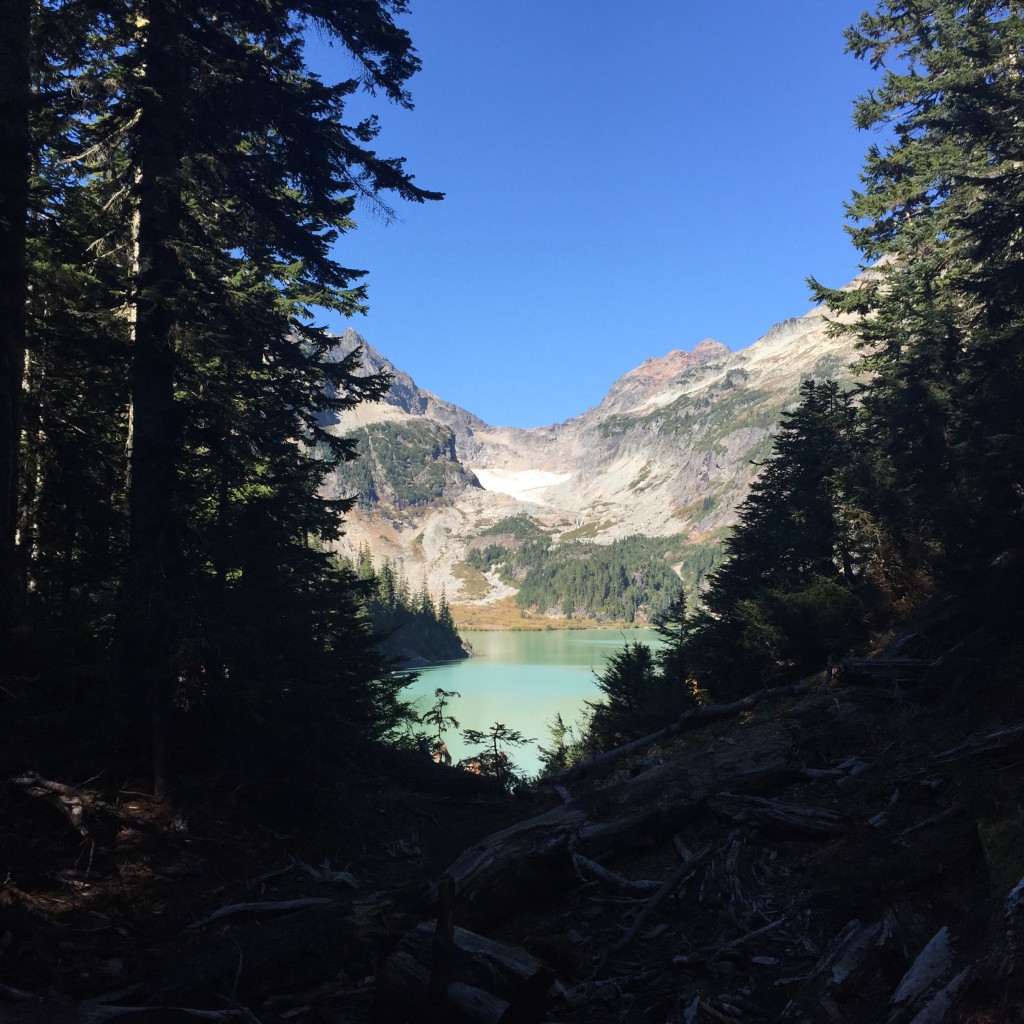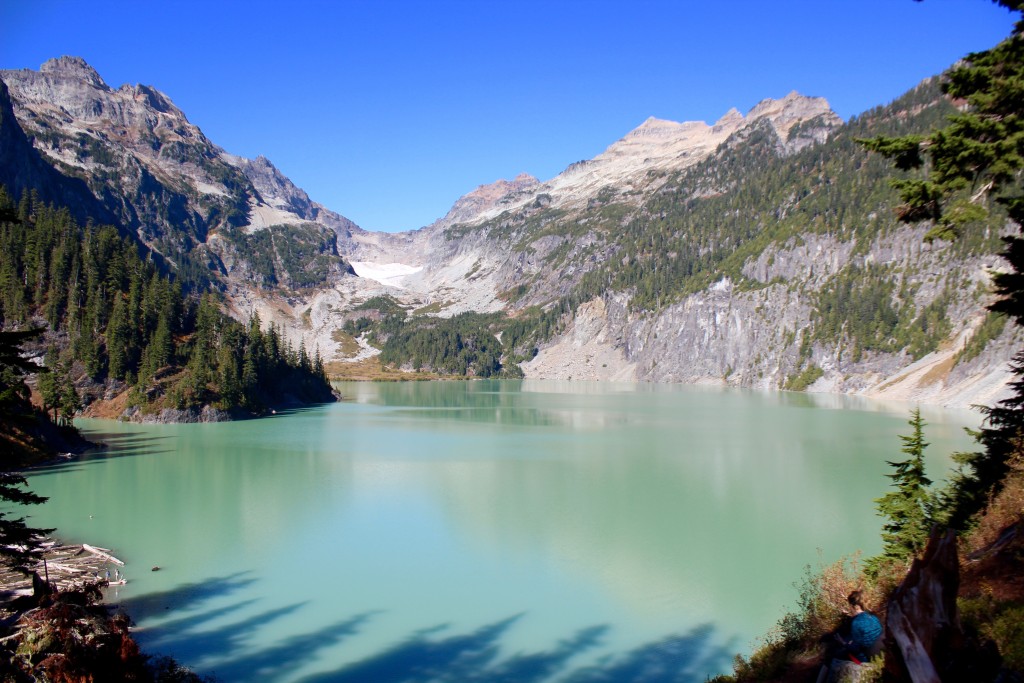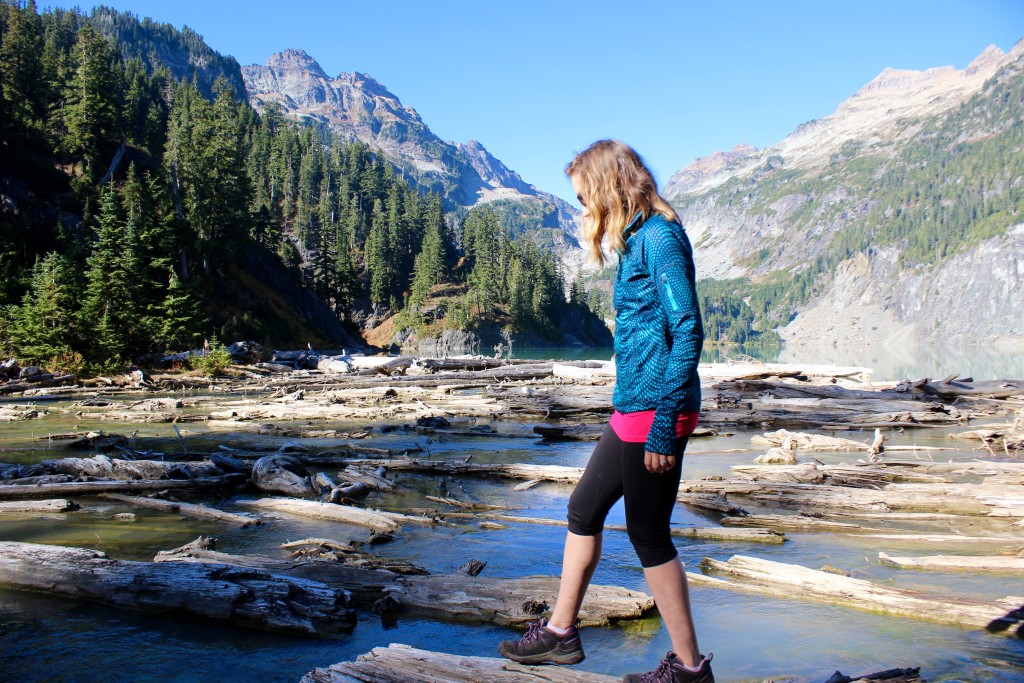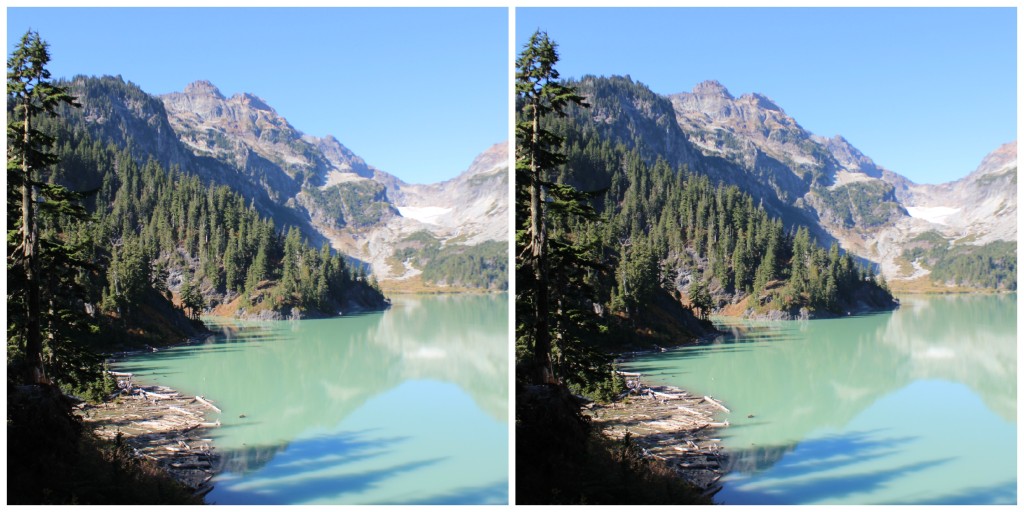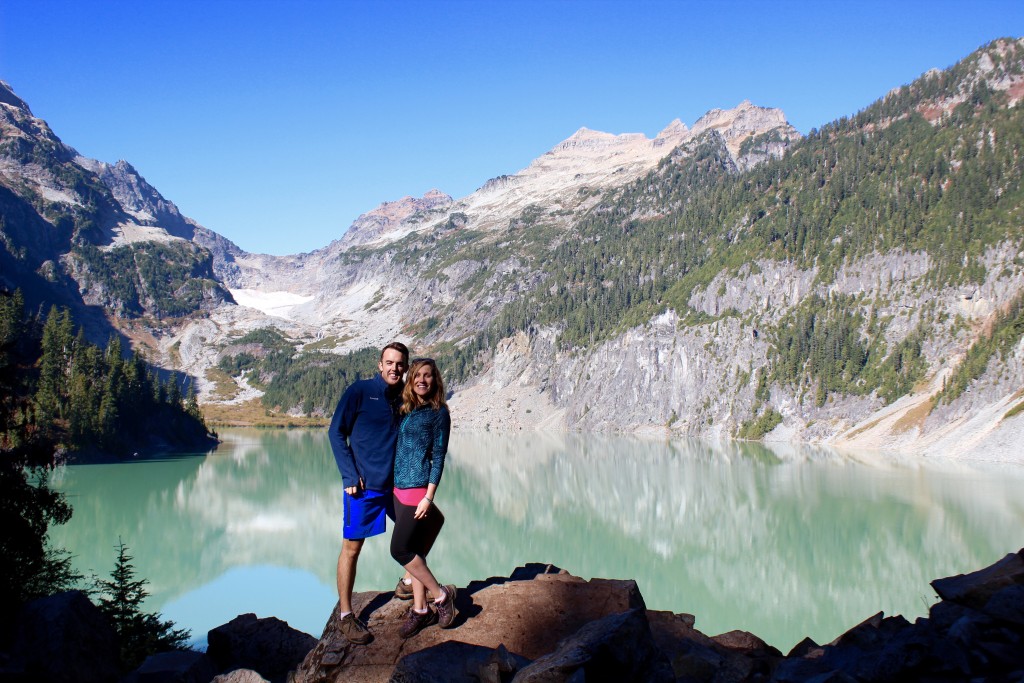 SHOP ACTIVE WEAR
SHOP HIKING BOOTS
SHOP HIKING GEAR