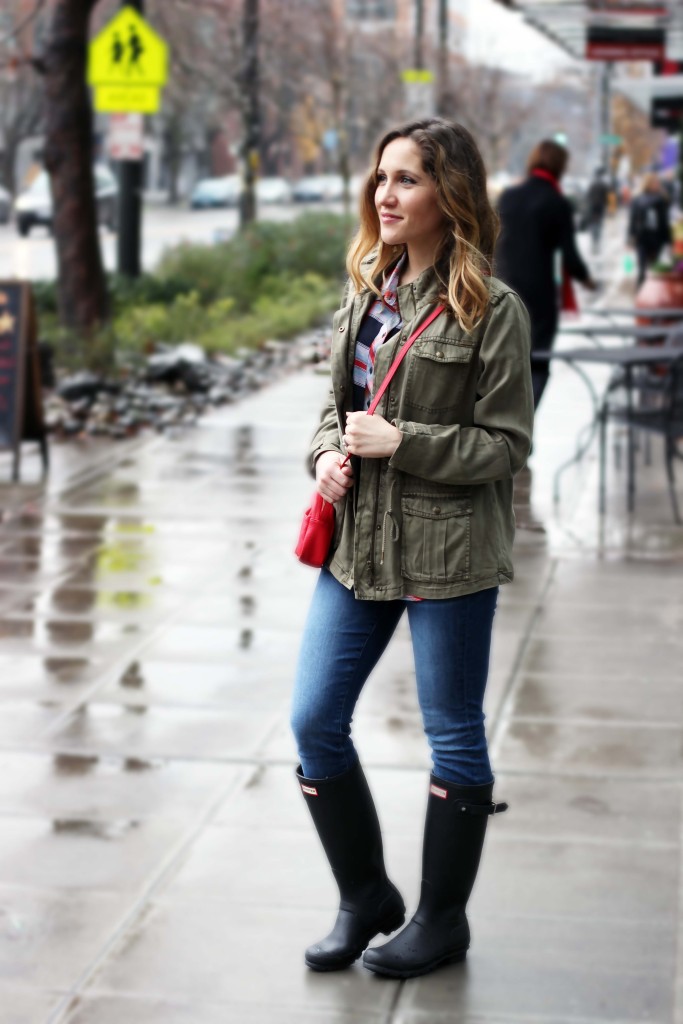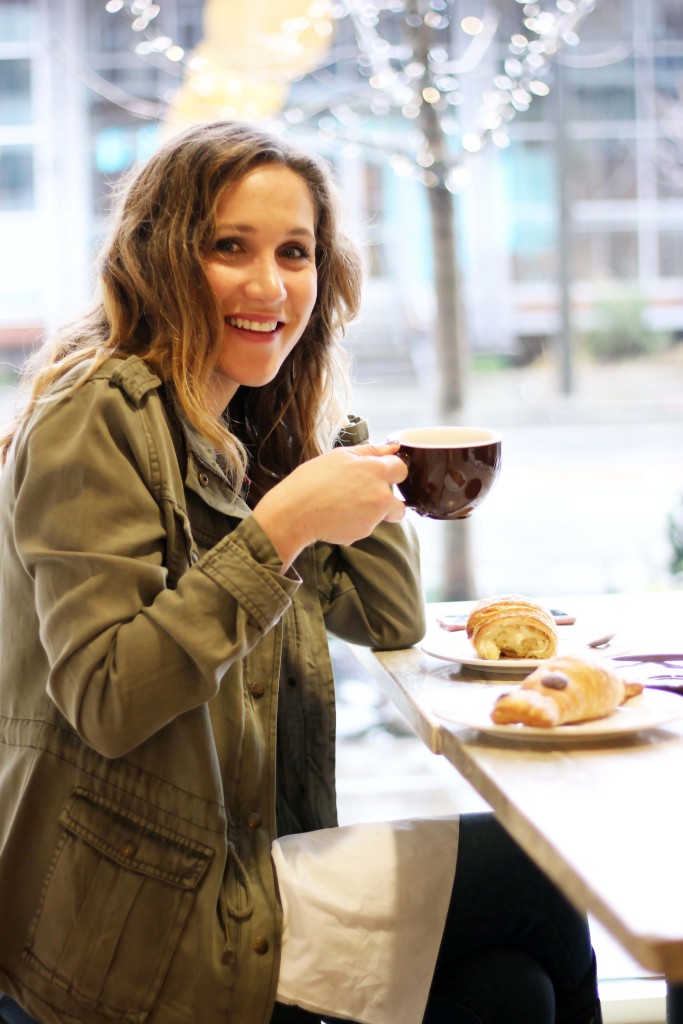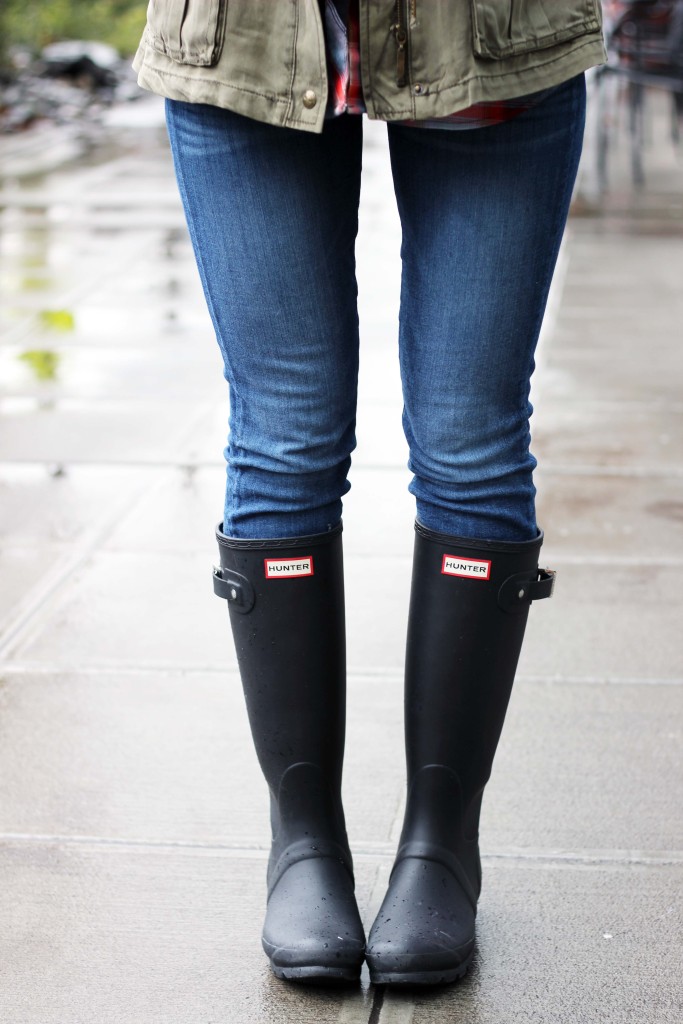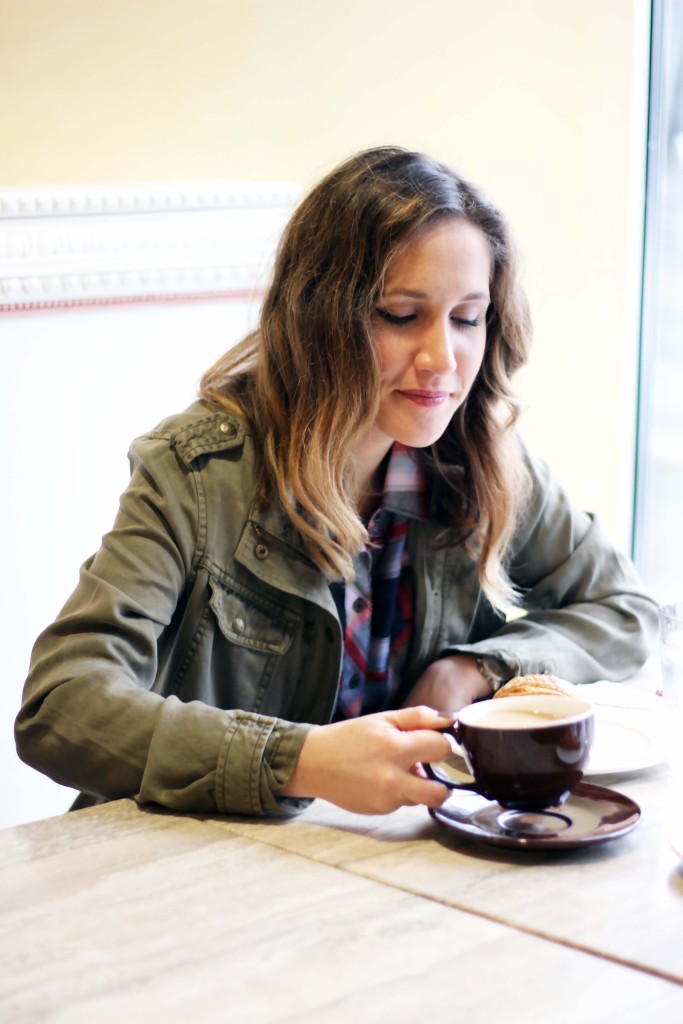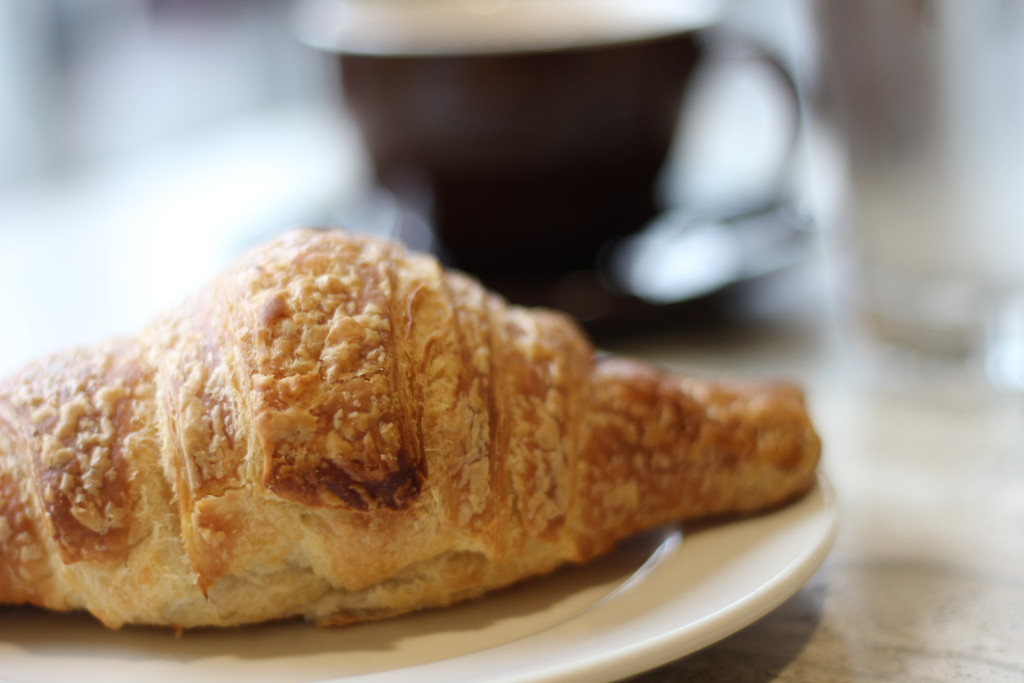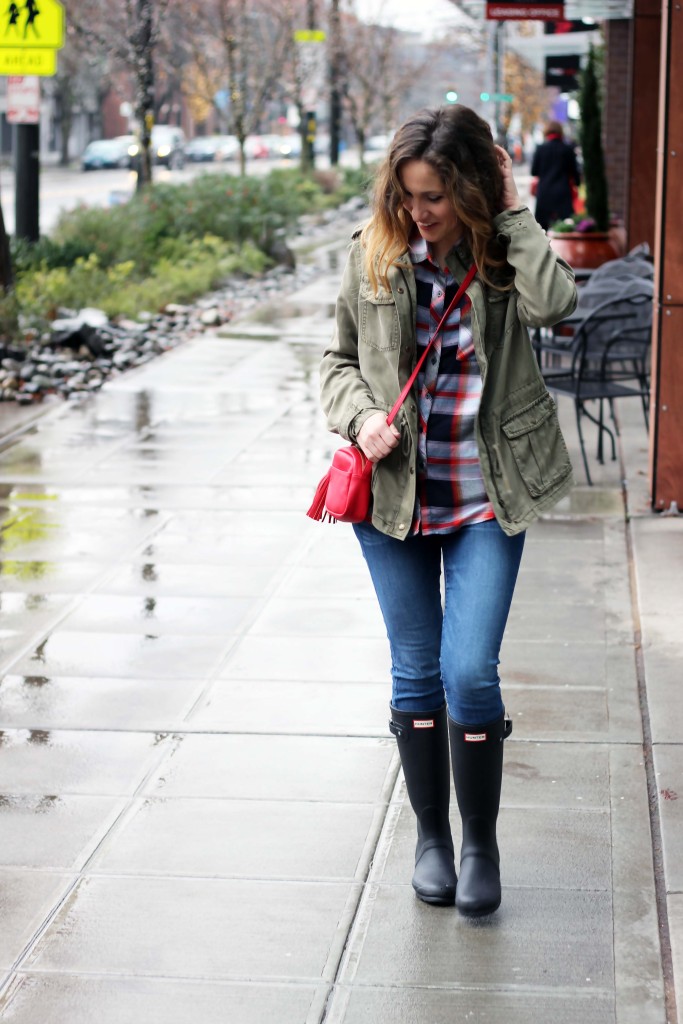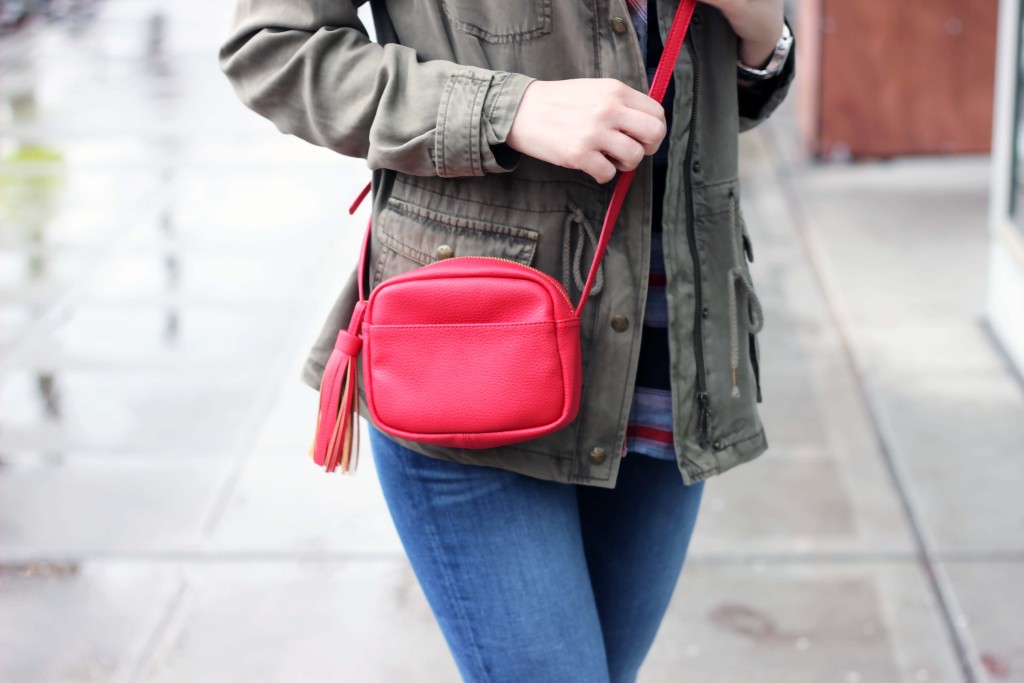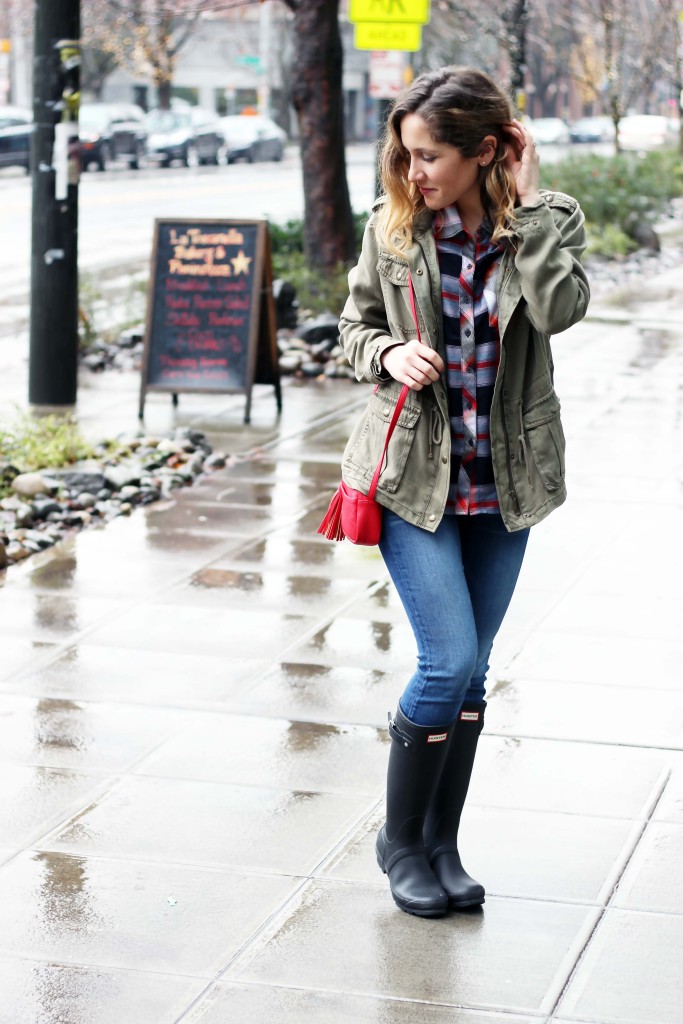 OUTFIT DETAILS
Utility Jacket // J. Crew Toothpick Denim // Gap Flannel (similar) // Hunter Rain Boots // Gap Red Tassel Purse // Michael Kors Watch // Nars Velvet Gloss Lip Pencil
This weekend, I dragged E to La Toscanella because I told him he just HAD TO try their croissants. I've frequented this place a handful of times following class at Bar Method since it's just down the block and on my way home. It's an Italian bakery though for me it feels more French (because I've only ordered bakery items versus their Italian plated dishes). The vibe inside makes me feel like I'm back in Paris and that alone makes me excited to go here as often as possible. Their croissants are ahhhmazing and same for the coffee; I have yet to try a plated dish, but will eventually.
I must be turning in to a true Seattleite if you take a look at this outfit: flannel, neutral jacket, rain boots. Ha. I kid, I kid. I was excited to find a Utility Jacket at a local boutique (similar) since I've been in the market for one. I can see it styled so many ways particularly over a dress this spring. My mini cross body is currently only $11.99 (!!!) with code BLUEMON and it also comes in gold! Lastly, if you live in the PNW, Seattle in particular, these Hunter boots are a M U S T! I bought them with points when we moved here and they are almost always on my feet…100% worth the investment.
SHOP THE LOOK

UTILITY JACKETS UNDER $100