To follow up my last post, "What to see and do in Maui," today I'm reviewing all the places we ate during our time there. Because we rented an Airbnb condo with a full kitchen, most of our breakfast and lunches were made in the condo and packed for the day.
FOOD AND BEVERAGE
On our first day we shopped at the local Stop-and-Shop and bought a whole bunch of food to last us the 4.5 days we were there. Each day we'd pack a lunch in a cooler and take it with us. We pretty much only went out to dinner or for shave ice. Here is where we went and our thoughts about each of them:
The Lahaina Grill
127 Lahainaluna Rd, Lahaina, Maui, HI 96761
We were stuck in Lahaina the first day we arrived in Maui due to intense brush fires that closed the road to our condo. So this choice was more so out of convenience than thought, but it turned out to be exactly what we needed. We ordered pork tacos, kale salad, and an order of fries. The fries were so good! It is an open air cafe. Very casual. If you are in the area and need a bit to eat, we suggest this cafe. Bonus that shave ice is right next door! 😉
Ululani's Hawaiian Shave Ice
1310 Front St, Lahaina, HI 96761
This may have been my favorite shave ice place on the whole trip. Their flavors were vast and so delicious. The presentation was also the best I saw on both Maui and Kauai. We ordered strawberry, coconut (our fave!), and mango. Note that there are a few different locations for Ululani's so find the spot closest to you!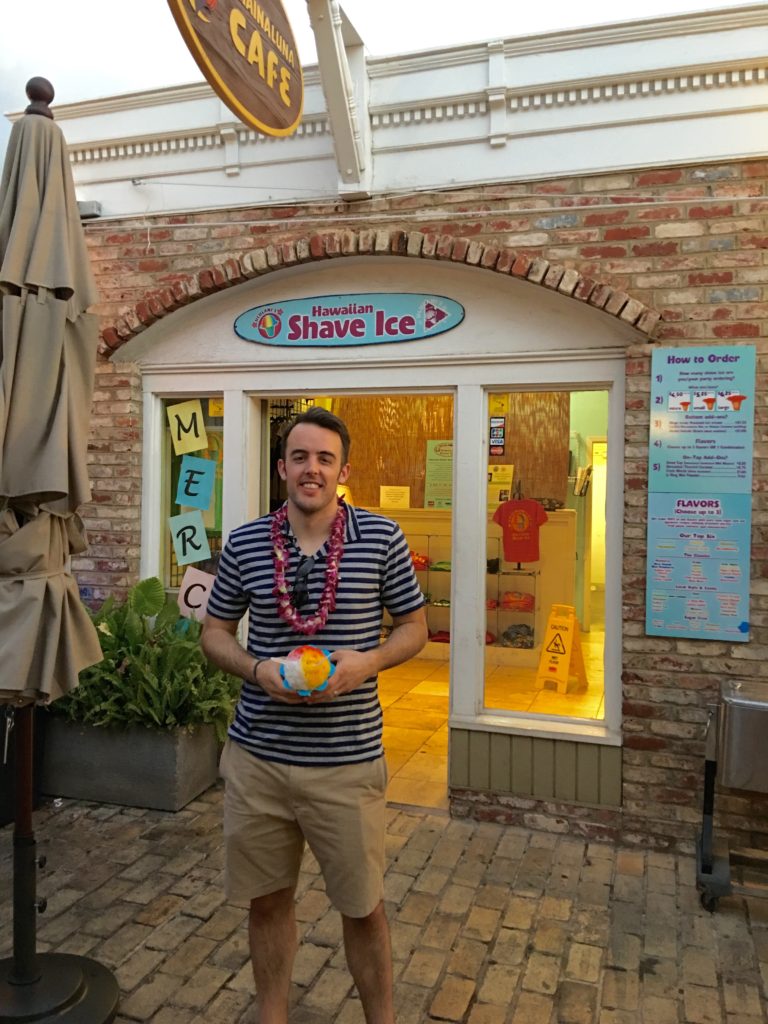 Coconut's Fish Café
1279 S Kihei Rd, Kihei, HI 96753
This place is located in a strip of stores but don't be deterred. It's very good! The best fish tacos we had. Each order comes with two tacos (which is pretty standard) but they are very generous in size. I couldn't finish my order (which isn't typical of me). We loved this place.
Mama's Fish House
799 Poho Pl, Paia, HI 96779
This restaurant is very popular and for good reason. If you want to go here, stop what you are doing and make a reservation asap…especially if you are going in the summer months. We had an absolutely wonderful night here. The grounds are just fantastic and the food is divine. Make sure you skip the chocolate clamshell dessert (it's basically a dessert for the insta) and get the chocolate pie instead. It was incredible!!!!!! I was talking about it for days. Drinks are ~$15-20 and entrees are ~$40-80. For drinks we ordered The Scorpion ($20) and the Guava Fruit Colada ($16). For entrees, we ordered the Traditional Hawaiian ($52) and the Ono stuffed with lobster and crab ($58). Make sure to try the Poi just to say you have (It's a local whole-food side that everyone on the island grows up eating. It's rather bland, so give it a shot!). For dessert, as mentioned above, we ordered the Kauai Chocolate Pie ($15) and it was heaven. We didn't order an appetizer, as we rarely do, but I was having a bit of regret not trying the Kauai Shrimp Wonton.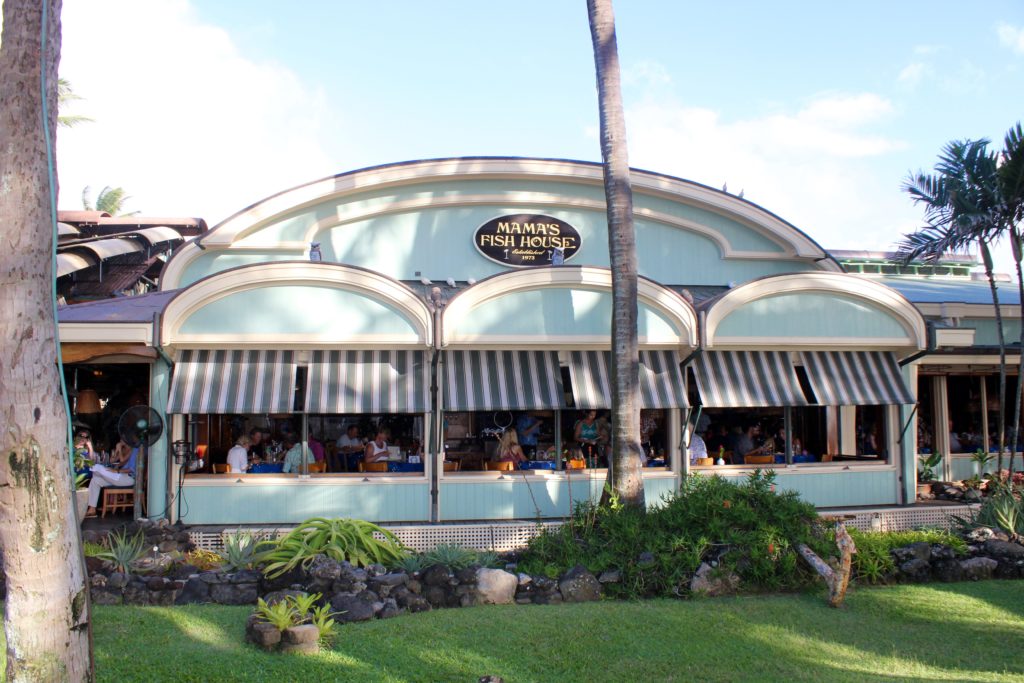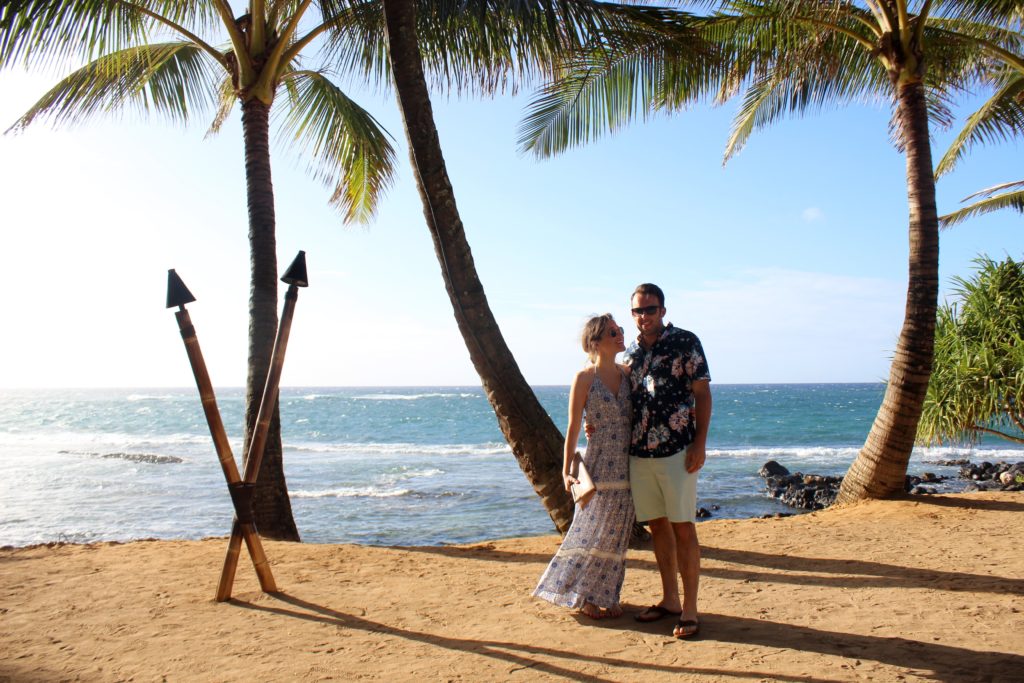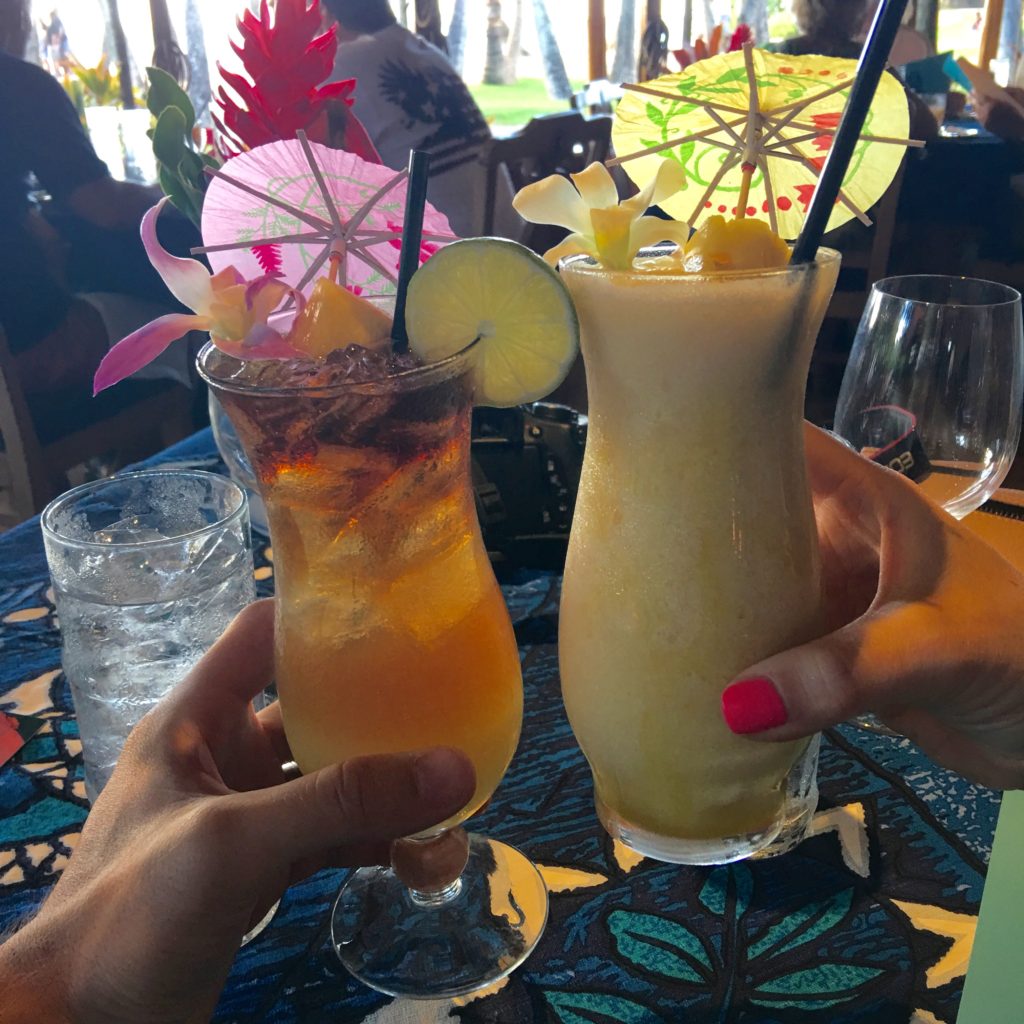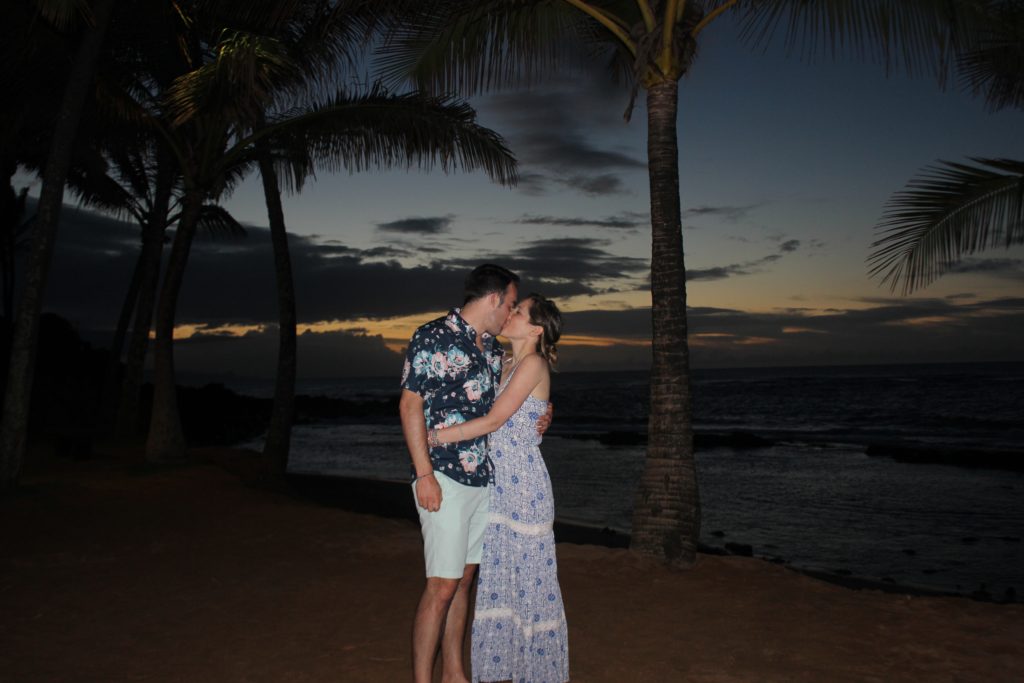 Gazebo
5315 Lower Honoapiilani Rd Lahaina, HI 96761
This place is highly reviewed for their macadamia nut pancakes. There is also a lot of hype about waiting in line. We decided to check this place out because our friend from Seattle highly recommended it plus the long list of online reviews. We got there around 8:20am (it opens at 7) and there was indeed a long line. It happened to be raining that morning and it did not deter a single person. We ordered the pancakes and a half order of fried rice (typical Hawaiian breakfast). Well, I honestly don't understand the hype; E makes pancakes from scratch at home some weekend mornings and they are ten times better. It was basically pancakes drenched in their homemade whipped cream (which was, in all fairness, good!). If you don't have a lot of time in Maui, I would suggest skipping this, unless you want to be able to say "you've been there." If you do decide to go, get some coconut syrup on the side – very good and something not commonly found on the Mainland!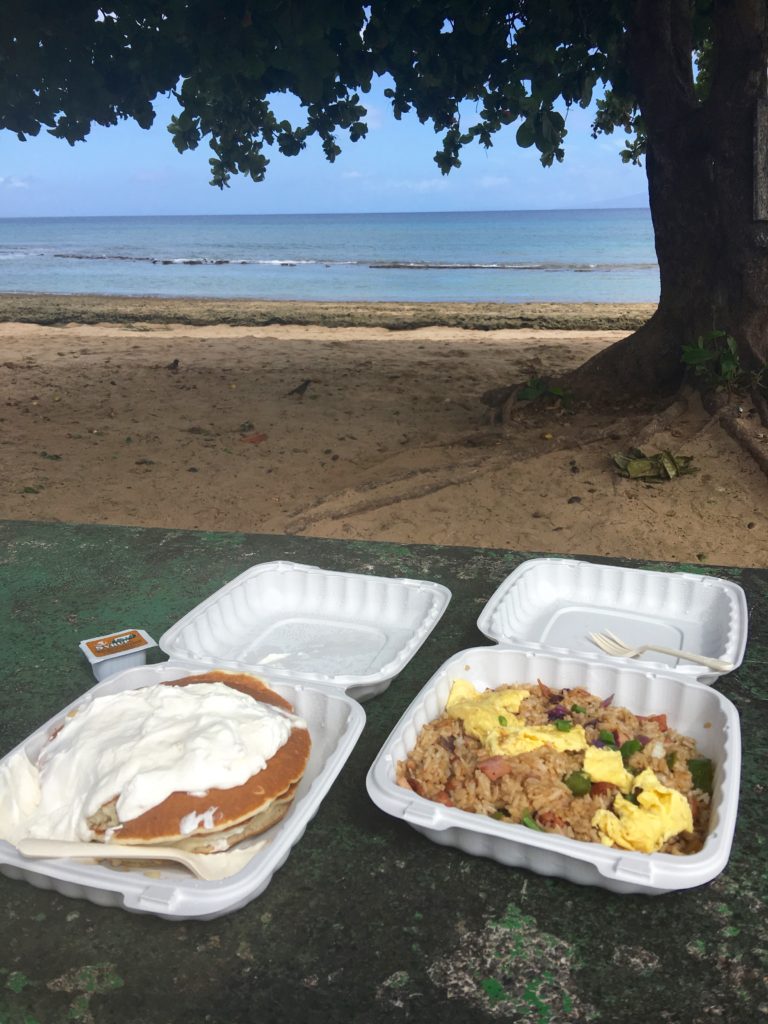 Local Fruit Stands
Be adventurous and stop at the local fruit stands! We picked up some perfectly fresh fruit to enjoy with our lunches during our trip.
If you've been to Maui, comment on the best places where you ate! I'd love to hear.
Thanks for stopping by!
XO BVB