I'm so excited to share our gender reveal with you today! Because we live across the country from our parents, we knew we wanted to keep them involved as much as possible. We were already set to travel back and forth from the west coast to east coast multiple times in the late summer/early fall for multiple weddings so we held off on finding out the gender until one of our trips back east. We didn't find out our baby's gender until I was 21 weeks!
During our 20 week ultrasound, also known as the "anatomy ultrasound," the gender was visible. Our sonogram technician has probably been through this many times over so before the appointment even got started she asked if we wanted to know the gender. The answer was "yes, but not at this moment." She was able to proceed with the ultrasound as normal and once we got to the lower half of the baby's body she let us know to turn our heads. After our appointment concluded, she handed us a sealed envelope with the baby's gender safely tucked inside. It was killing me not to peek knowing it was sitting in my purse for a week!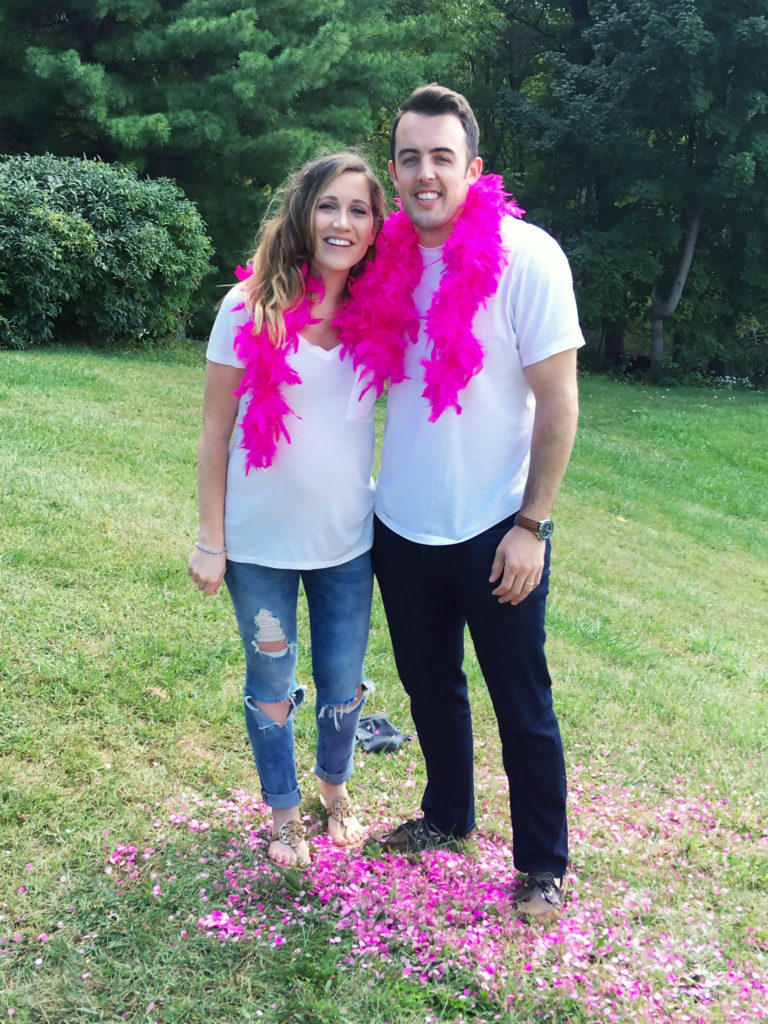 Because we didn't know the gender before getting on the plane, we prepared a reveal for either gender. I sent blue and pink confetti to my parent's house as well as blue and pink chalk powder to use at my in-law's house.
On the day of the reveal, my mom surprised us by decorating the dining room in both pinks and blues. Even the berries (blueberries and strawberries) in our sparkling water kept with the pink and blue theme. The best part was her cake! My mom is super conservative so we all had a big laugh at the cake she made!!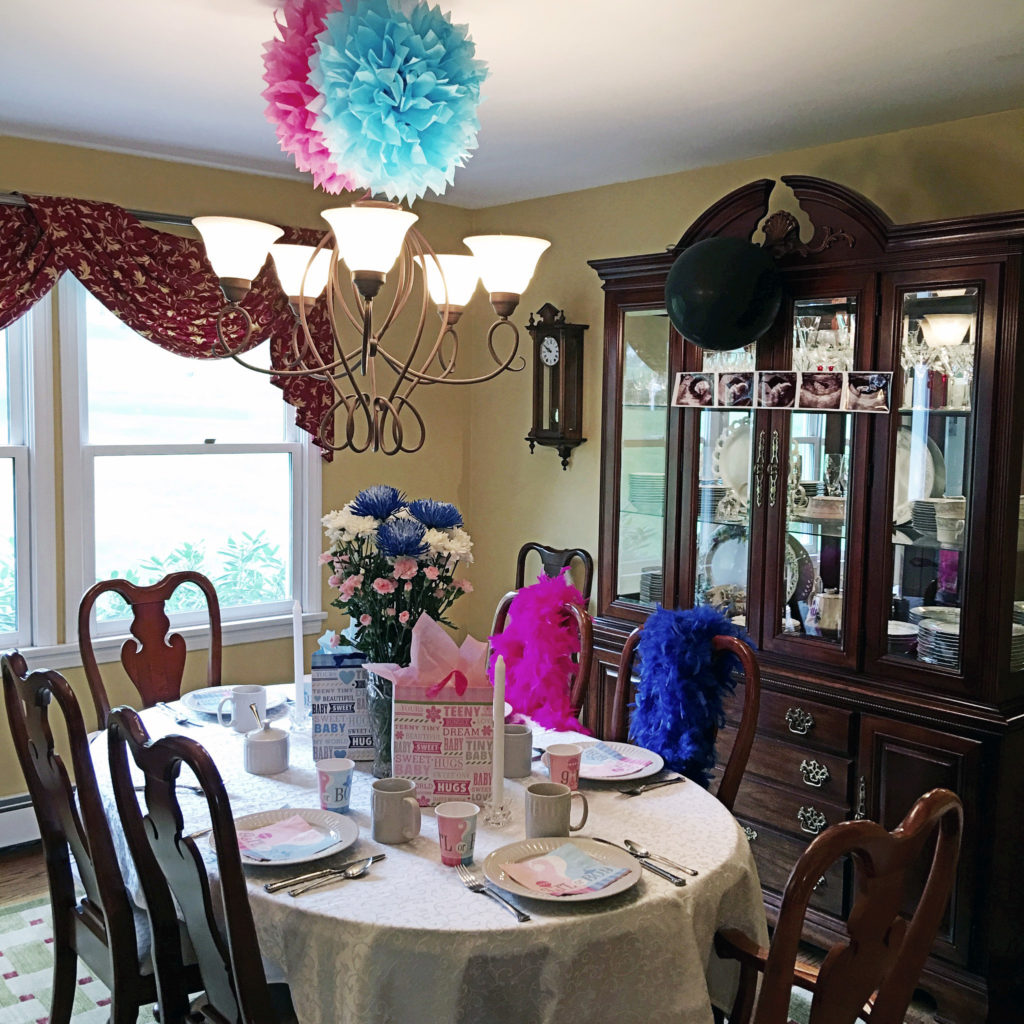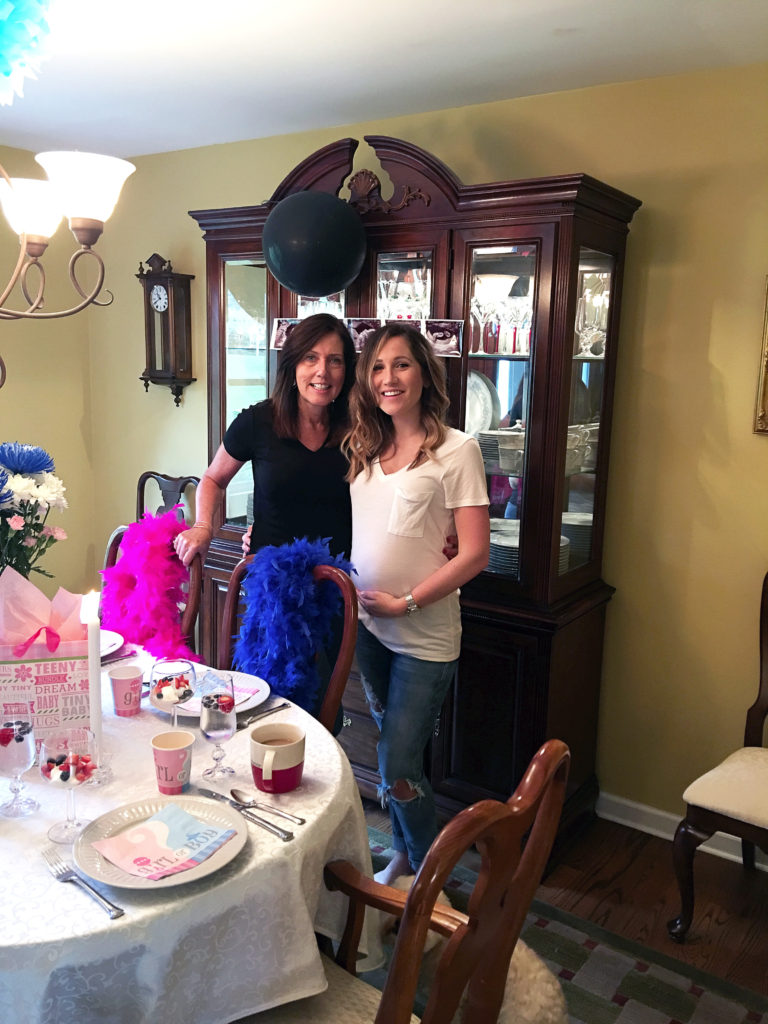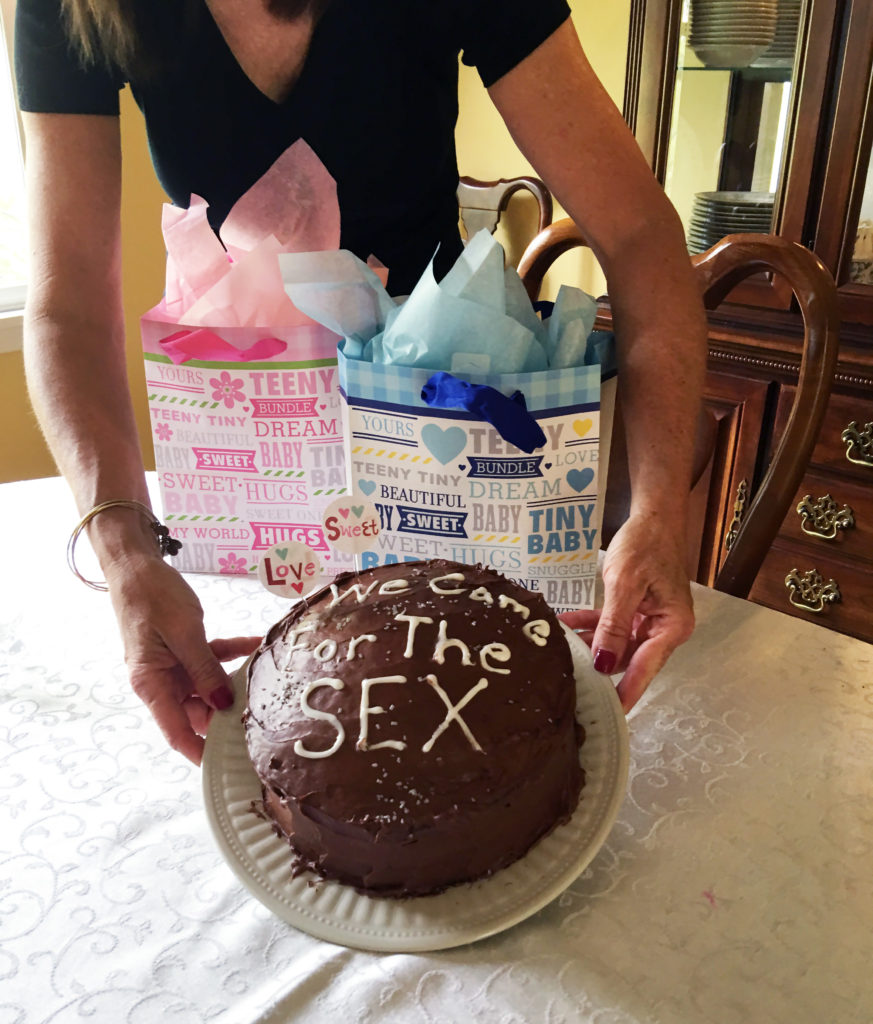 After breakfast we all went outside to finally pop the balloon and know whether we were going to have a son or daughter. I was stressing out because it happened to be a perfectly sunny day and was worried that when we brought out the black balloon that we'd be able to see through it before we popped it. Turns out that wasn't the case – you couldn't see a thing. Once we were all set up with the cameras and video, the balloon was brought out. E shook up the balloon to get the confetti moving, held it above our hands, and then I popped it! We had the shock of our lives! For 5 months we were convinced we were having a boy based on my lack of morning sickness, the way I was carrying like a basketball, and just a general feeling. We were clearly way off! I love the photos from this moment because they capture our utter shock and disbelief. This is the first grandbaby on my side of the family so it's been extra exciting!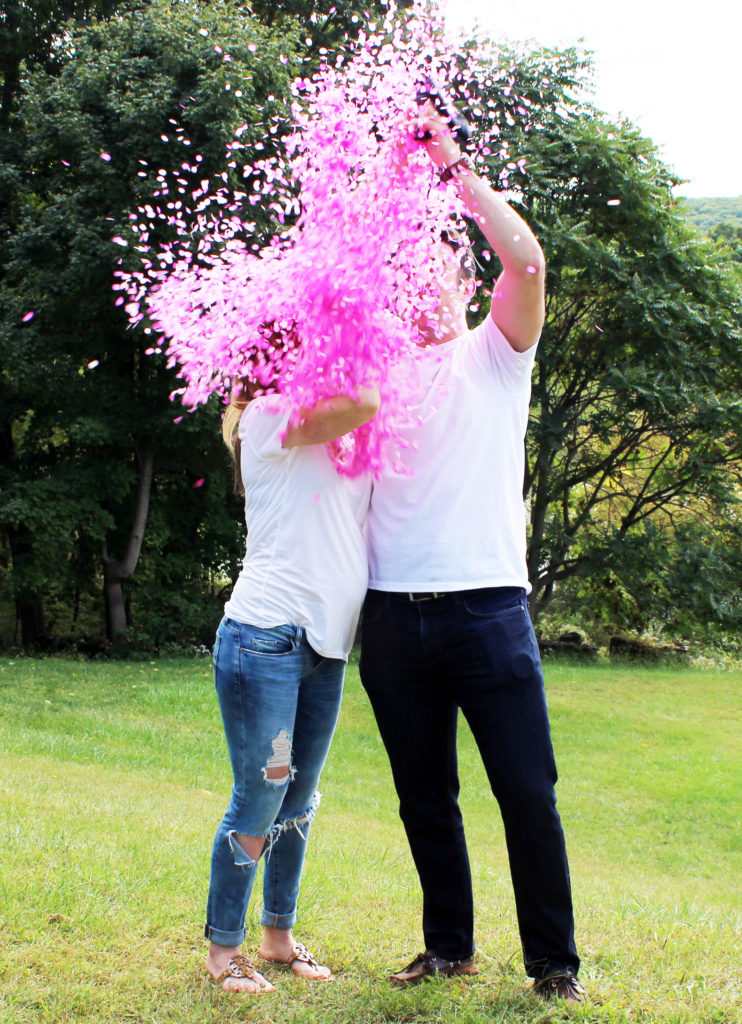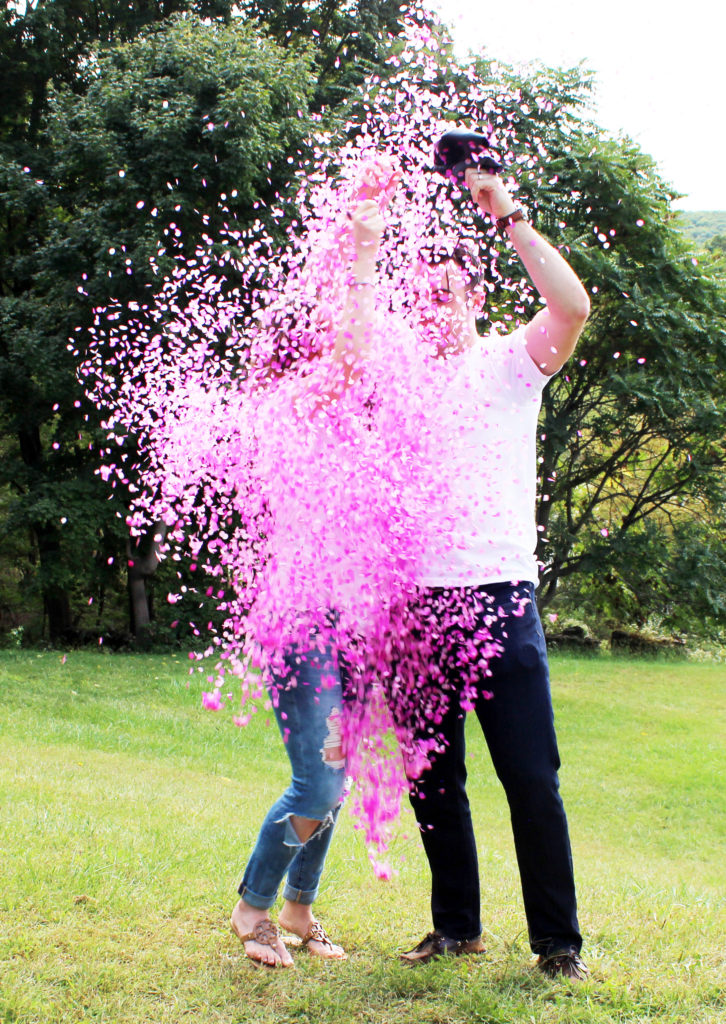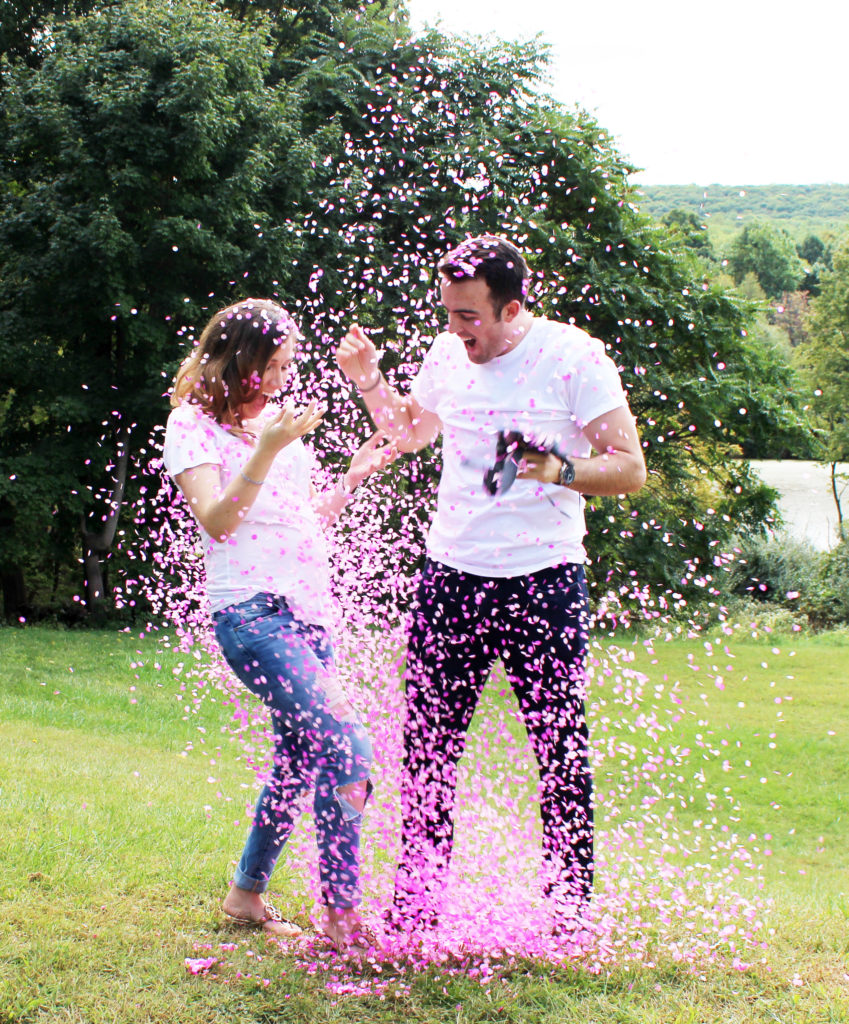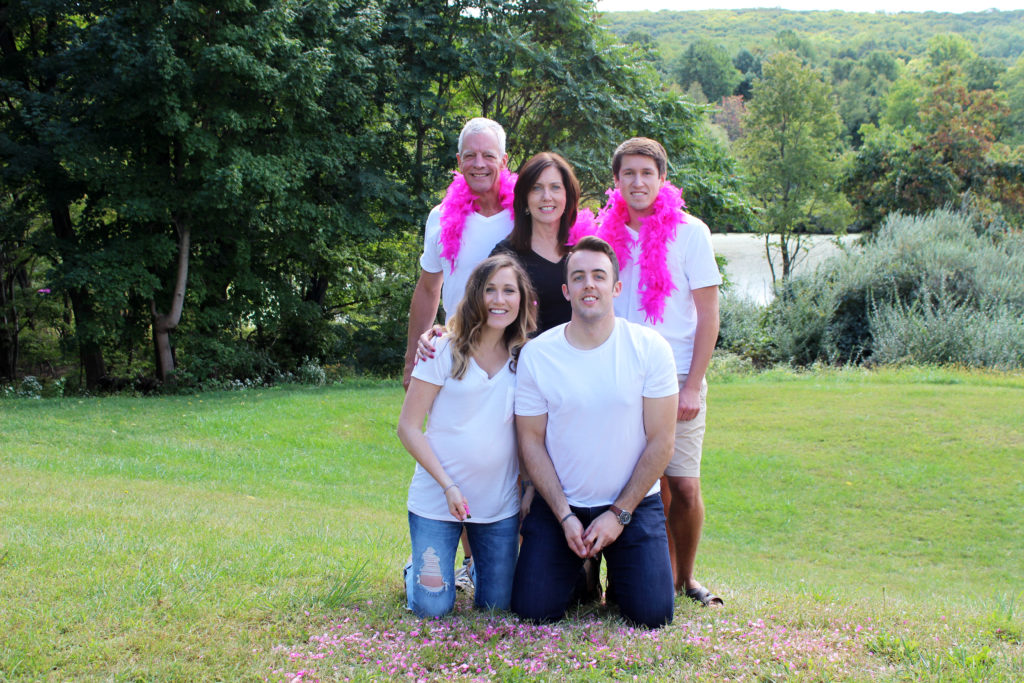 The next day we drove to Connecticut to surprise my in-laws with the exciting news!! Our baby girl will be grand-daughter #4 for them! Someone needs to have a boy next!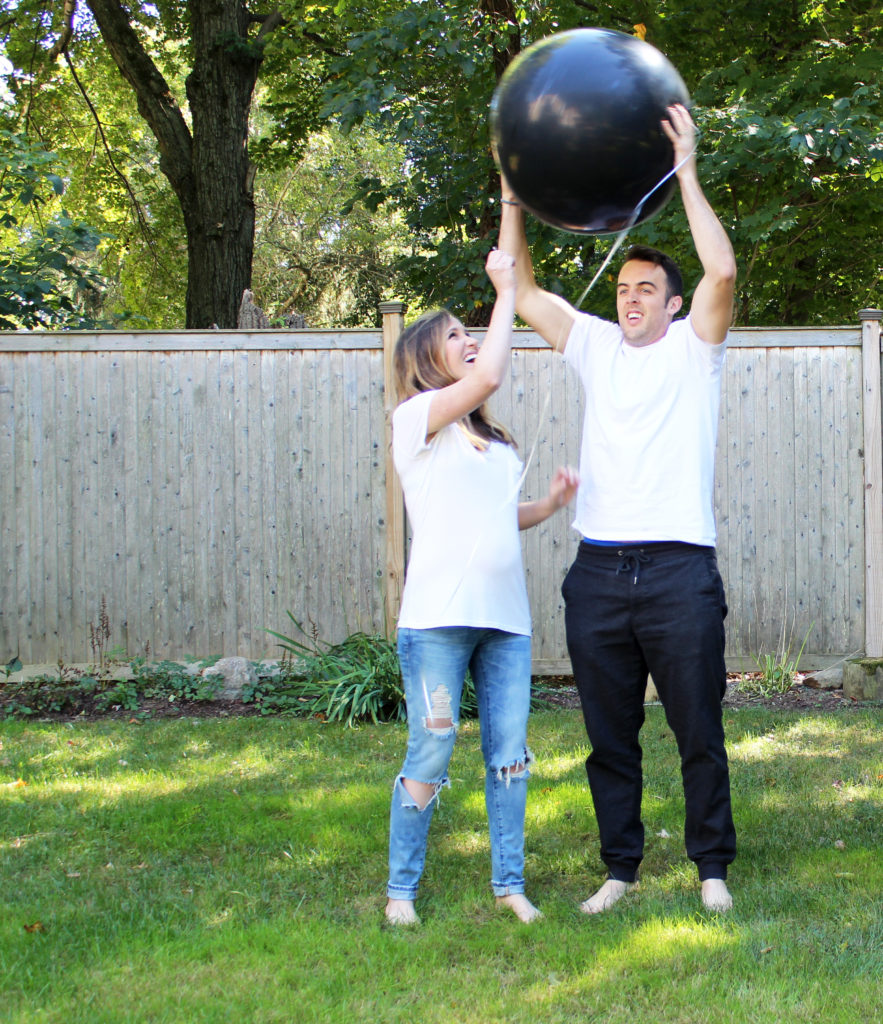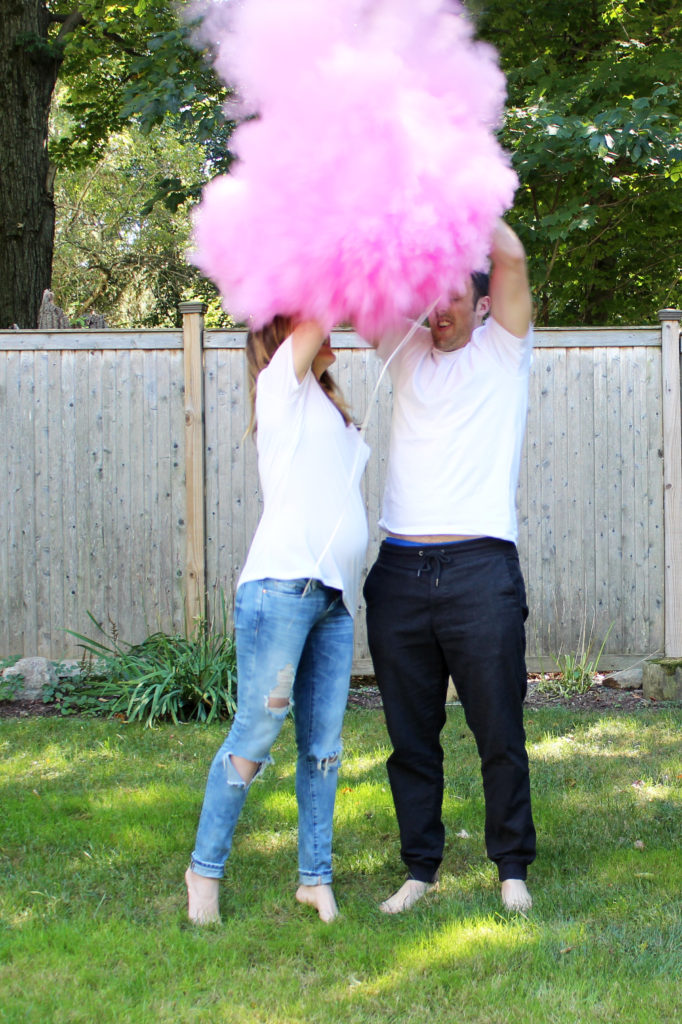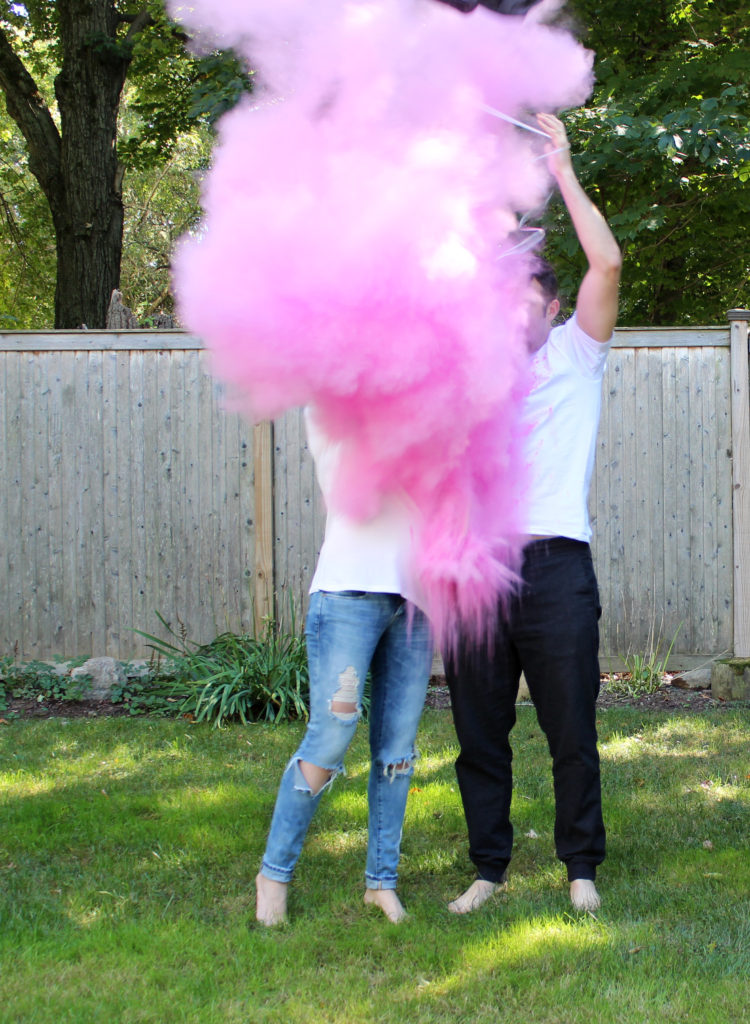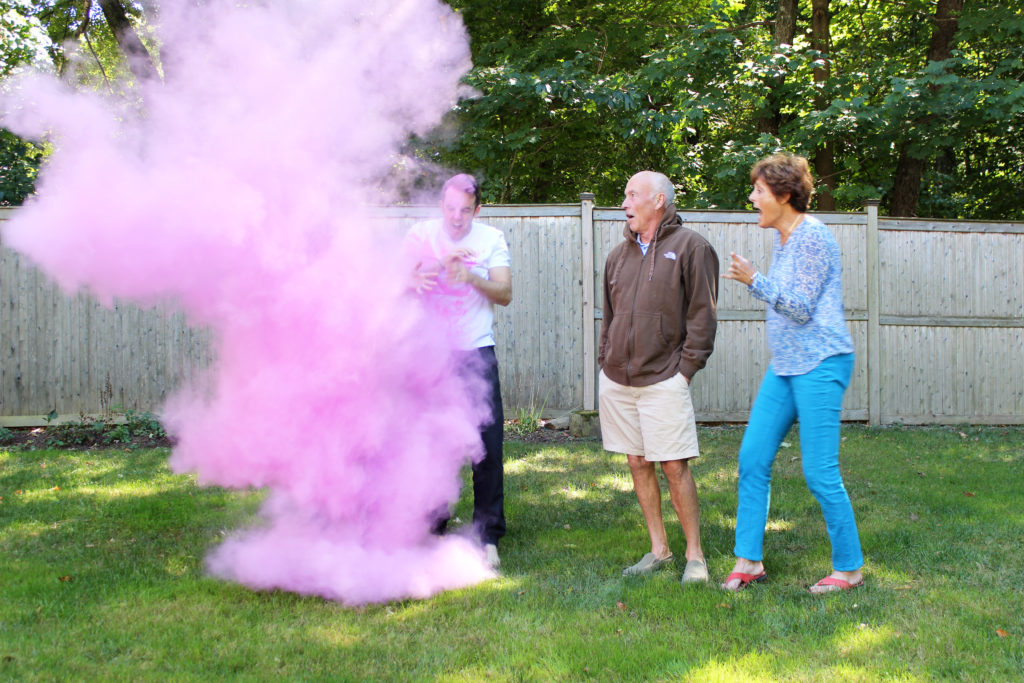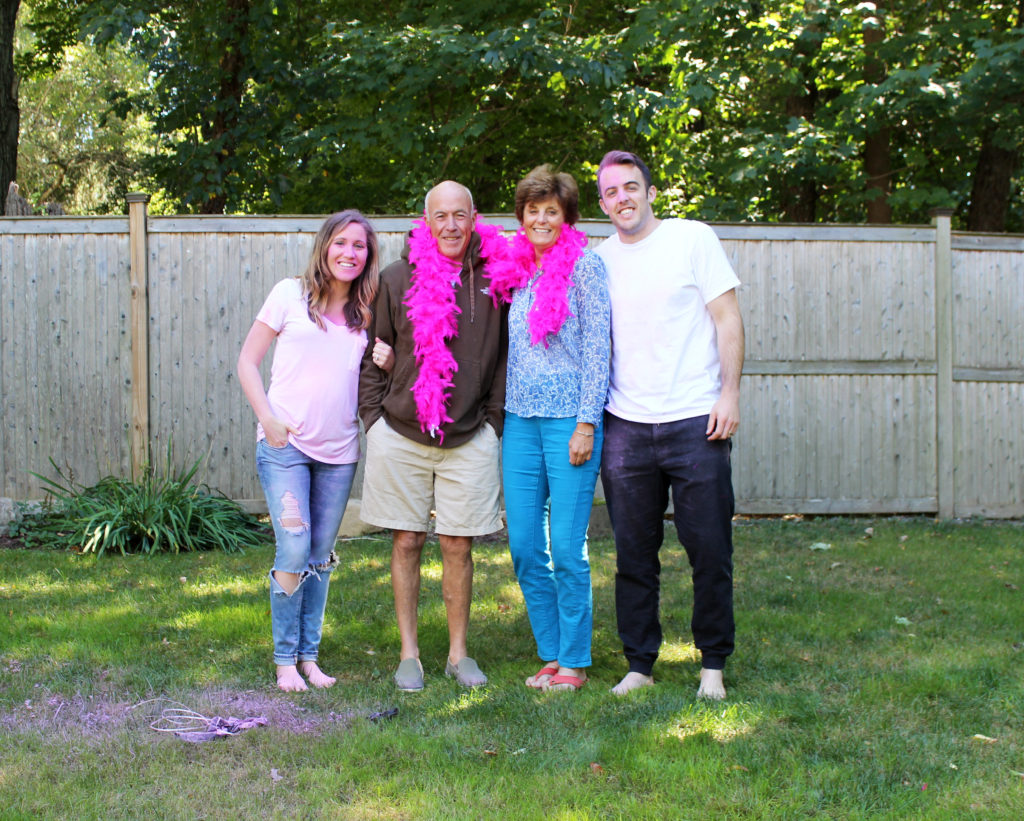 It was one of those I-won't-ever-forget-this-day type of weekends. If you have the chance to find out your baby's gender along with your family, I highly recommend it. Everyone is so excited to welcome this little girl into the family this winter!
I'd love to know how you found out your baby's gender! Tell your story in the comments below.
XO BVB