In the middle of December, E and I met up with Jenna from Jenna Bechtholt Photography to take some maternity photos. I honestly debated for a long time whether or not to invest in maternity photos (they aren't cheap!) and figured we should just take them ourselves. Shockingly, E convinced me otherwise and it's obvious I'm glad that he did. It was money well spent and gave us another memory I'll treasure forever. It always makes me laugh a little the things first-time parents do in order to prep for their first baby. Like, by baby number three…are people still paying big bucks to hire a photographer to take maternity photos?! Probably not. I told E that if we do maternity photos for this child, we have to do them for all of them! As a middle child, I really really like things to be even. Ha!
Ultimately, I went with two very different looks for this shoot. I was always planning on wearing this dress during the shoot. I wore it at my baby shower and I absolutely love the soft color, modest neckline, and the way it flows. Because Christmas was just around the corner, I ordered this dress to take some seasonal photos as well and I'm glad I did – we were able to use them for our Christmas cards! Make sure to choose a look that will show off your bump! You may feel insecure about your growing bod, but I promise you will look back on your photos afterward and smile from ear to ear remembering how it felt when your baby was growing inside you. When it comes to accessories, my advice is to choose pieces that have meaning. Your mom's earrings, your grandmother's broach, your wedding bands. I styled my looks with two pieces of jewelry that have a lot of sentimental value and even though they aren't front-and-center visible in the photos, I know I have them on and it brings me joy.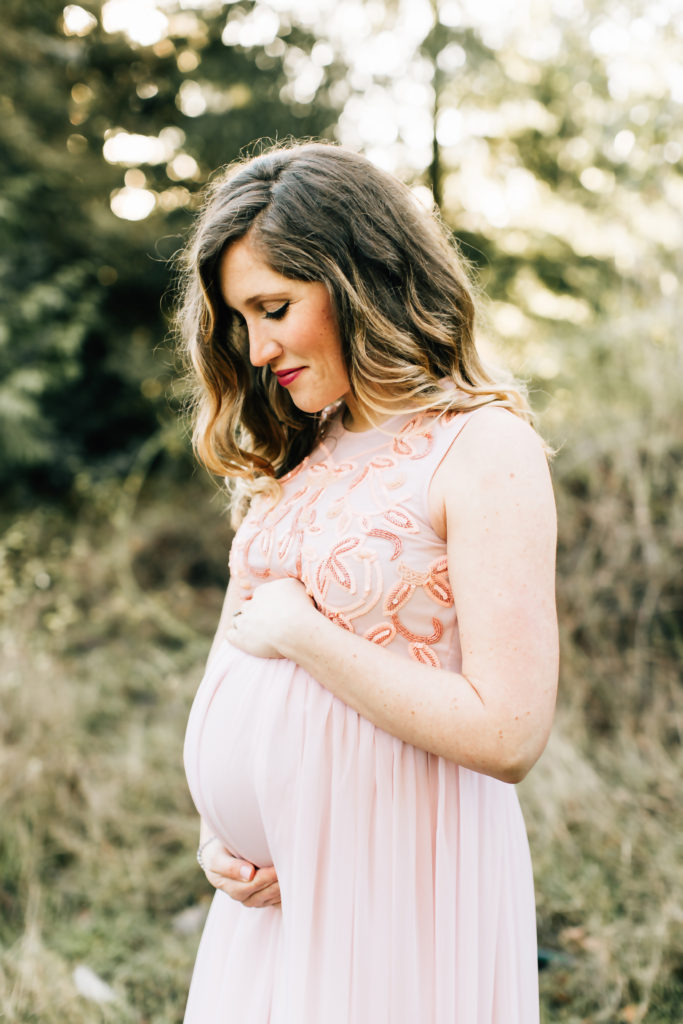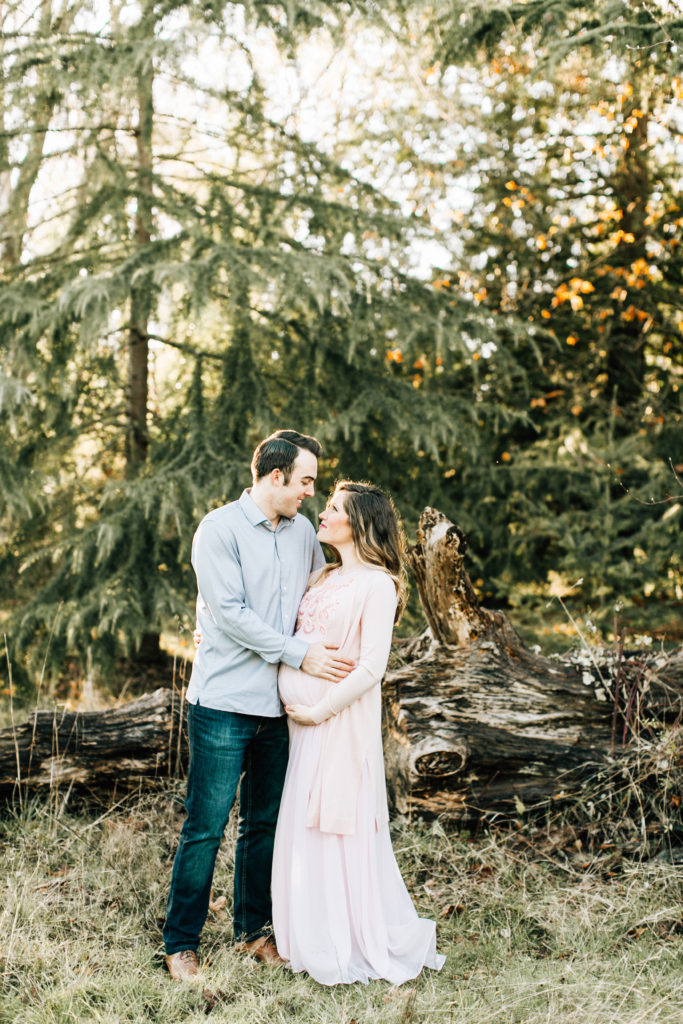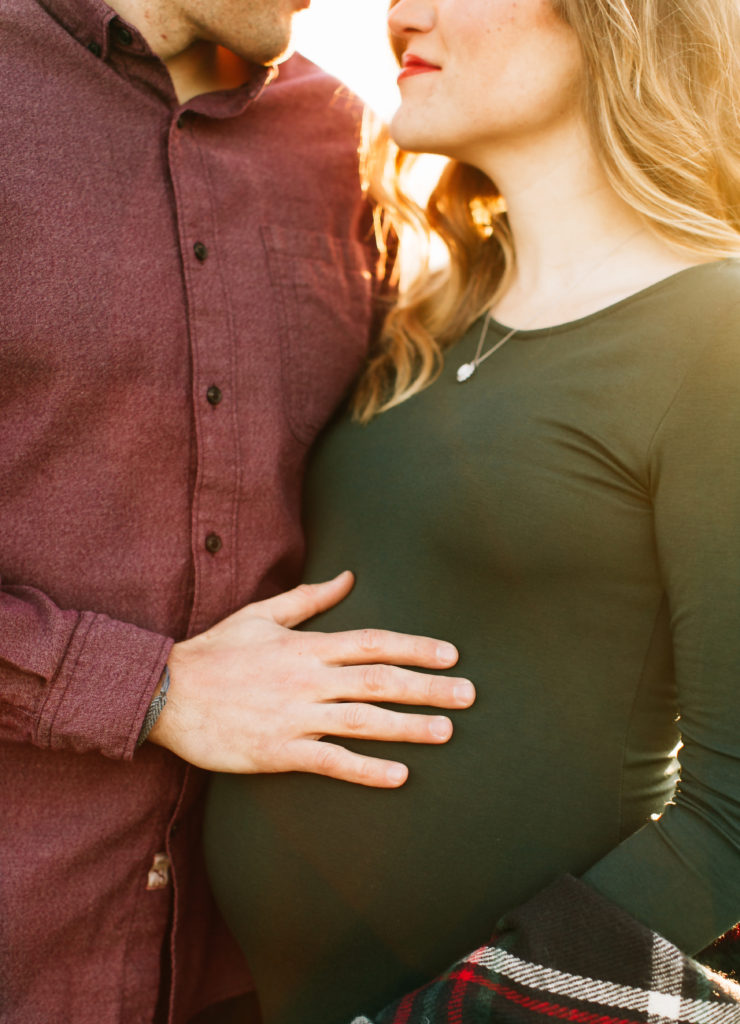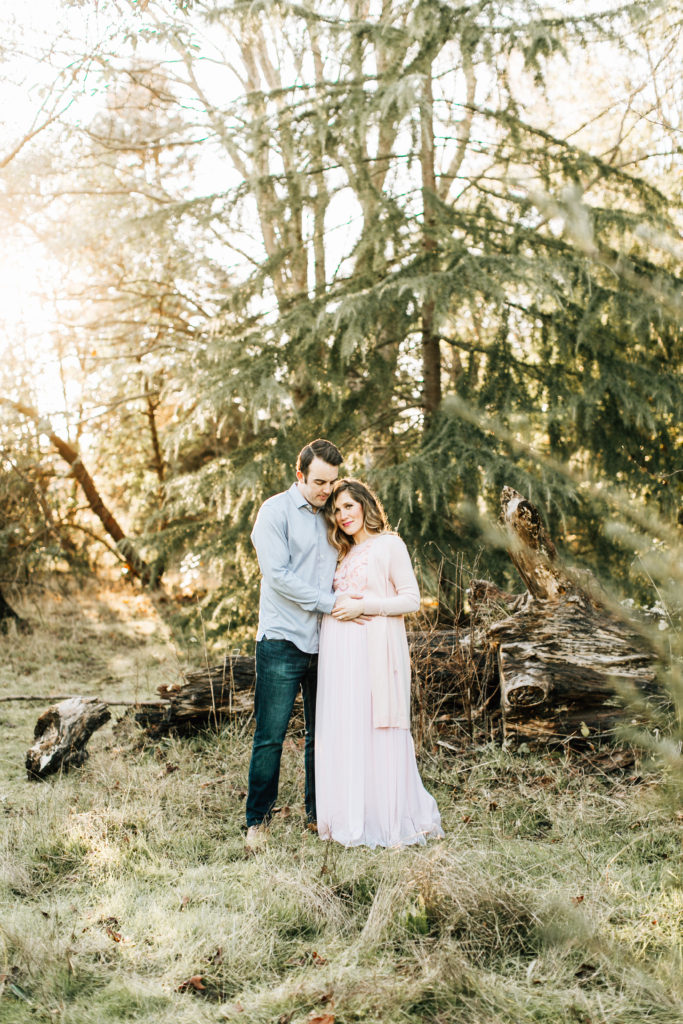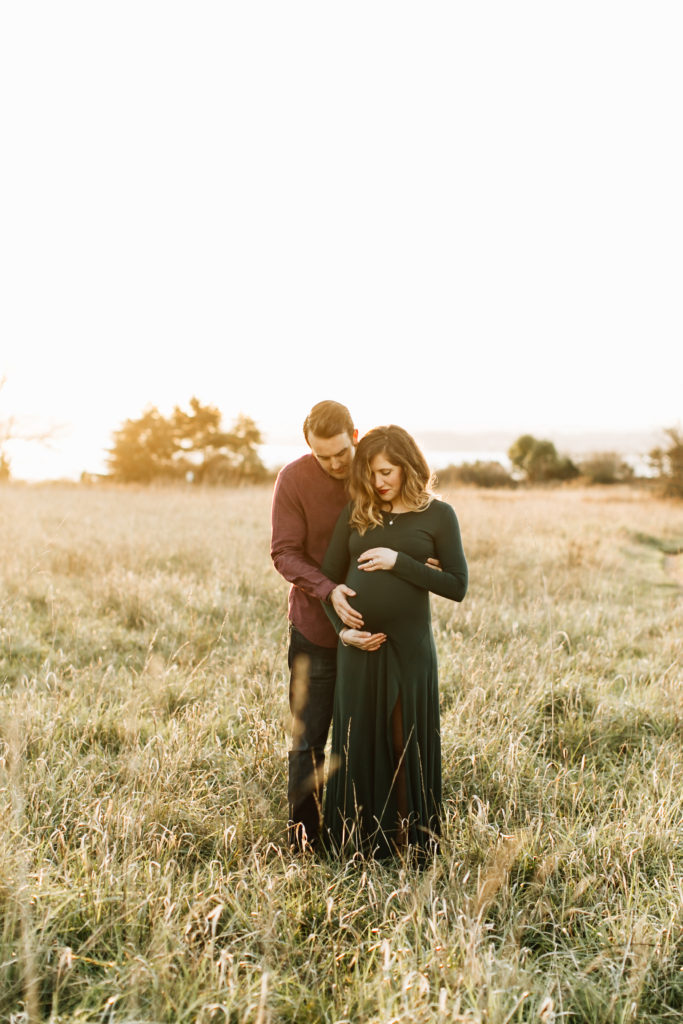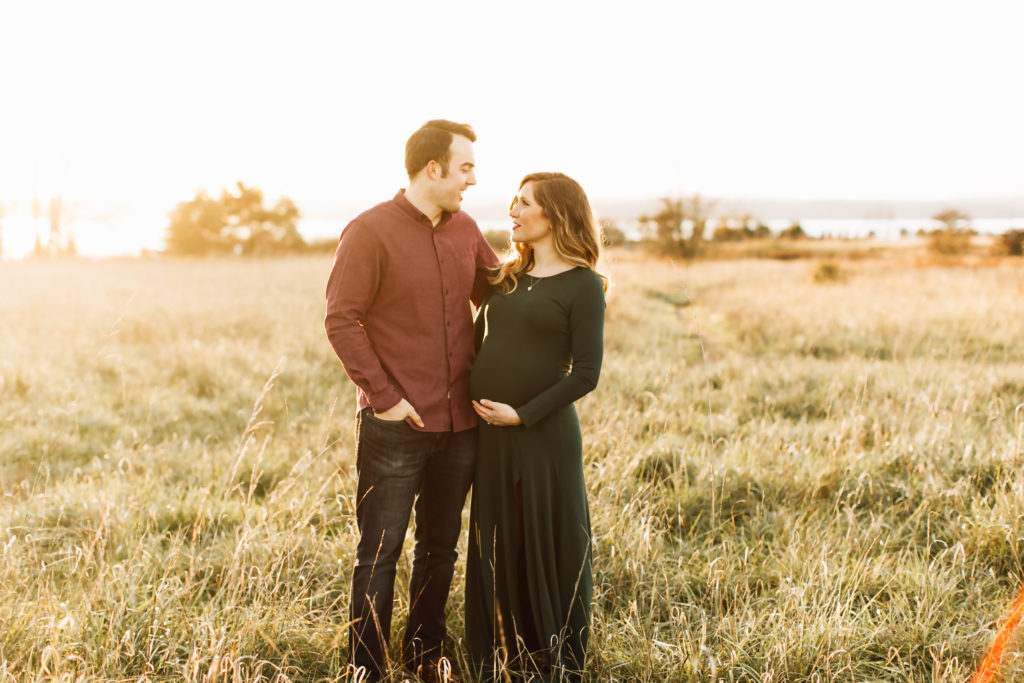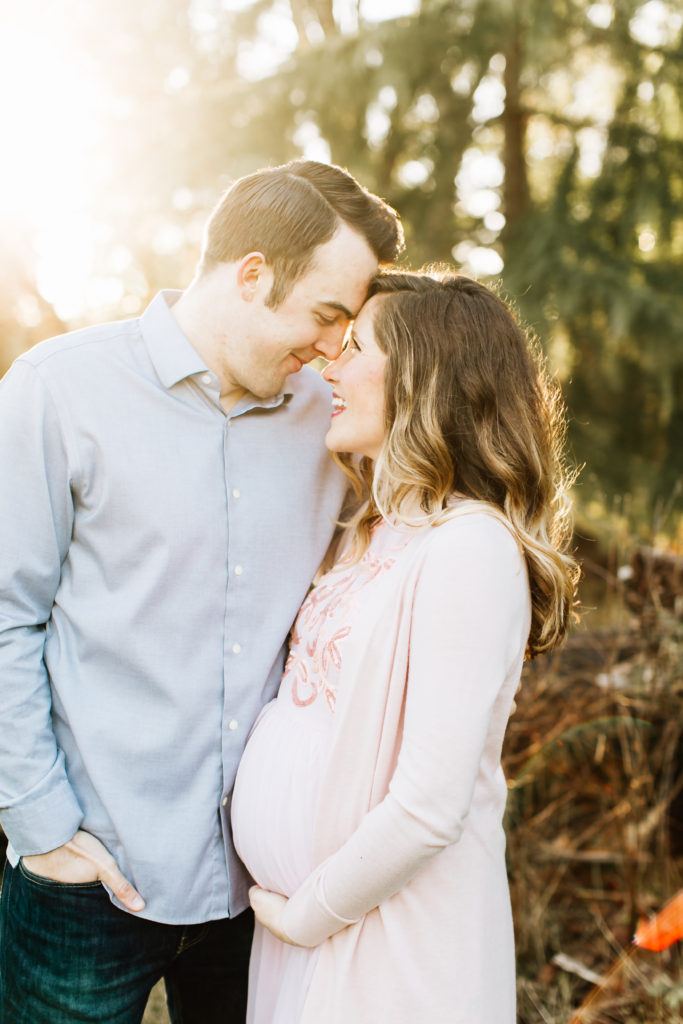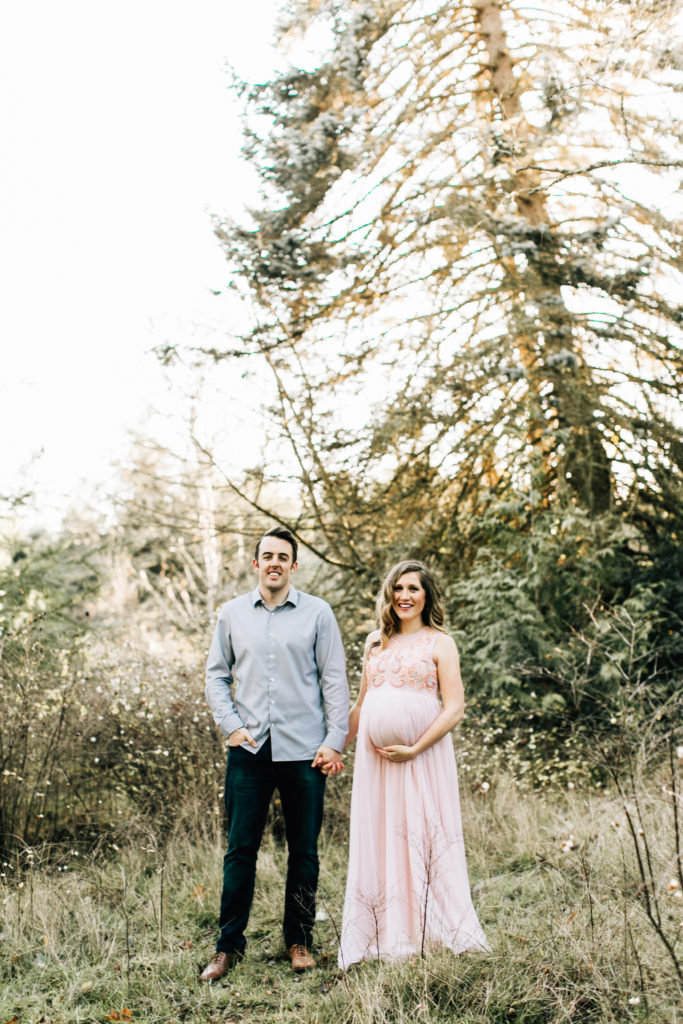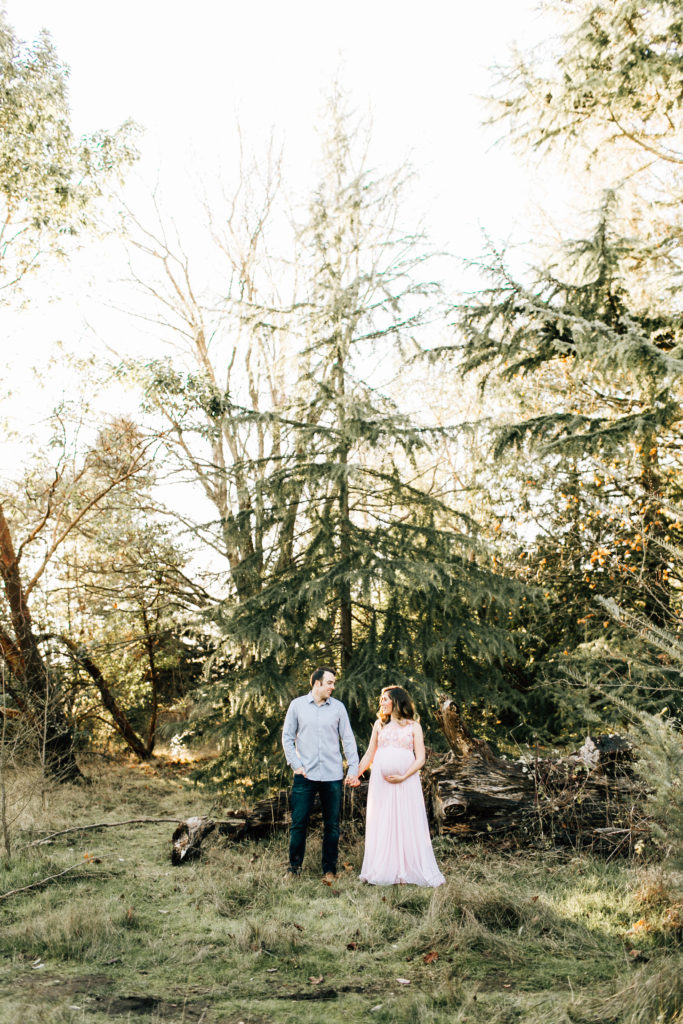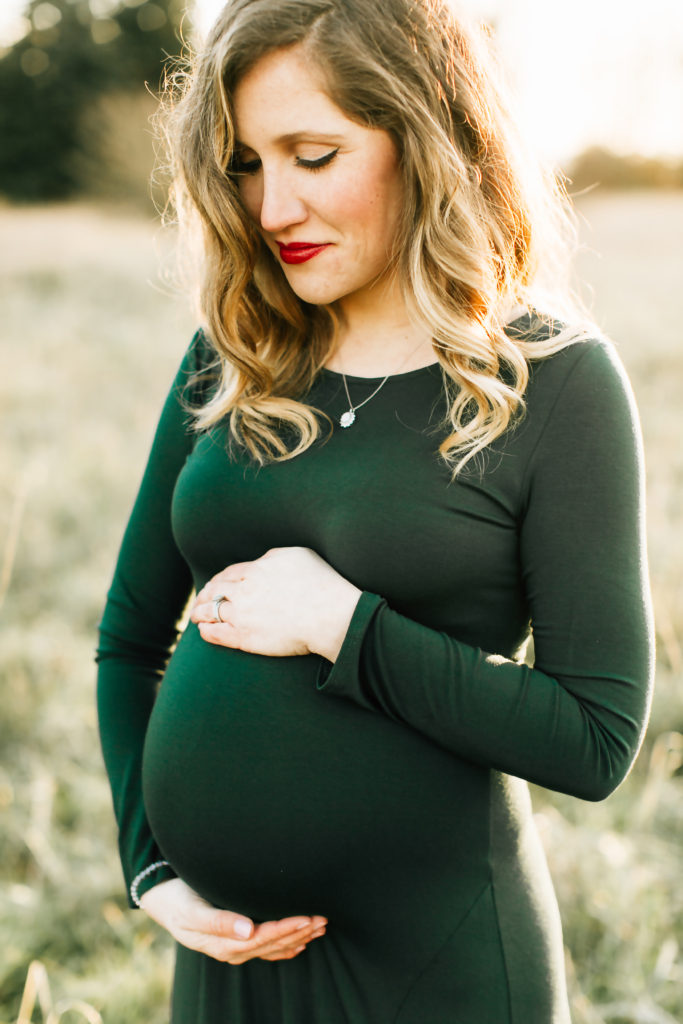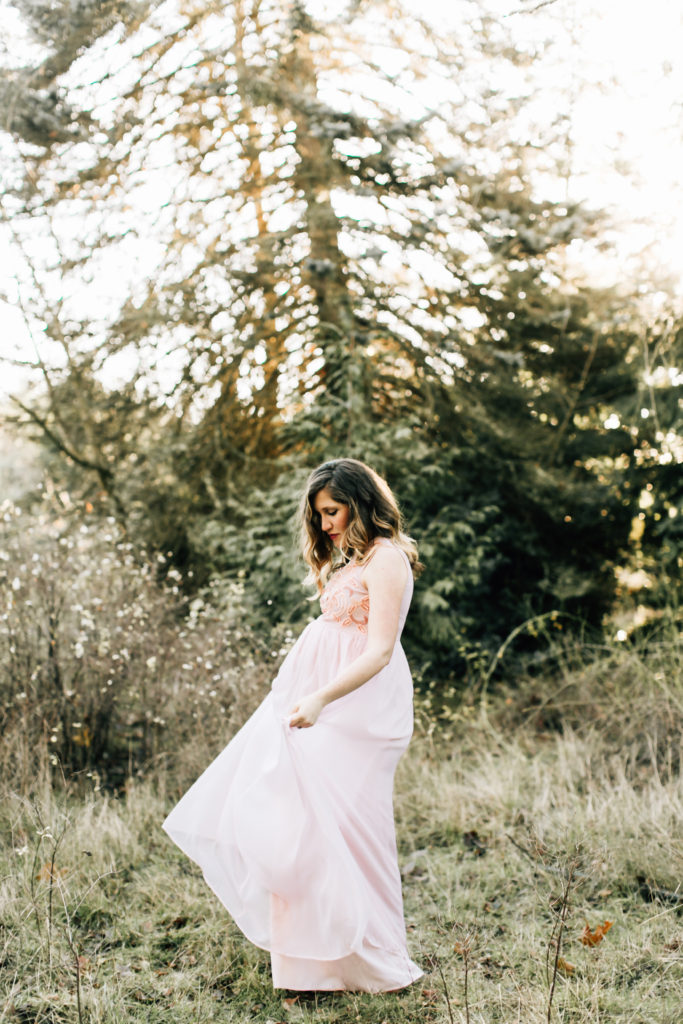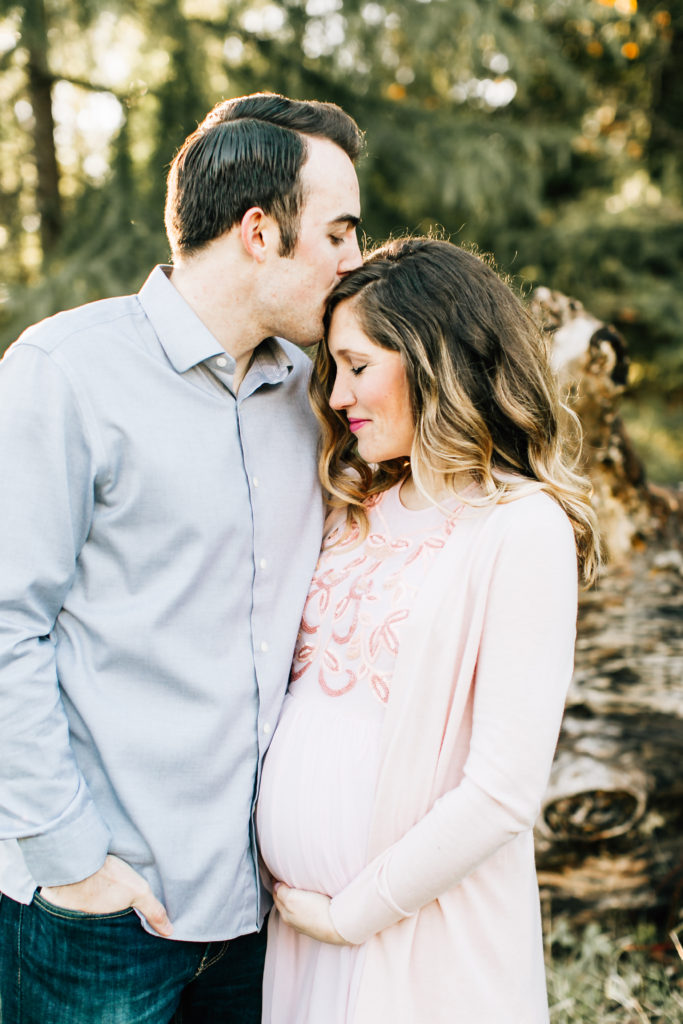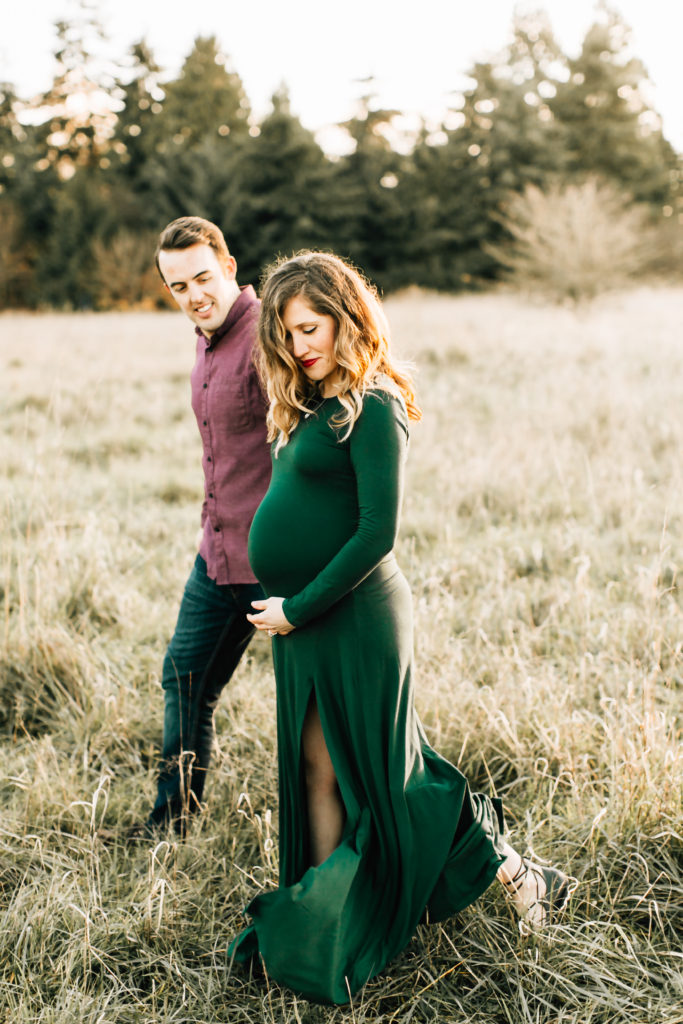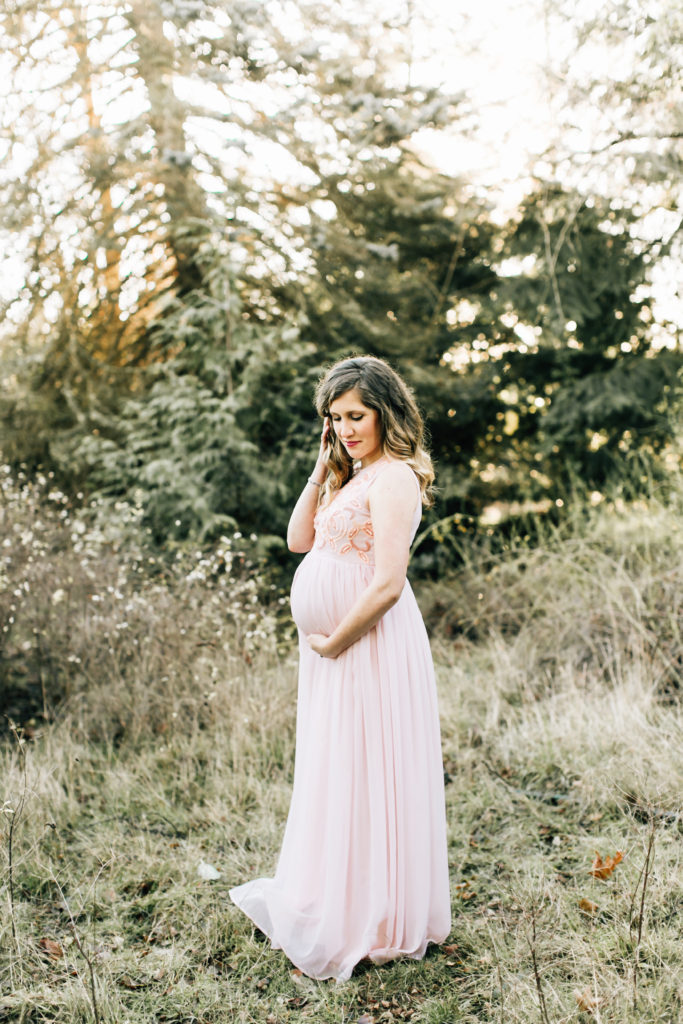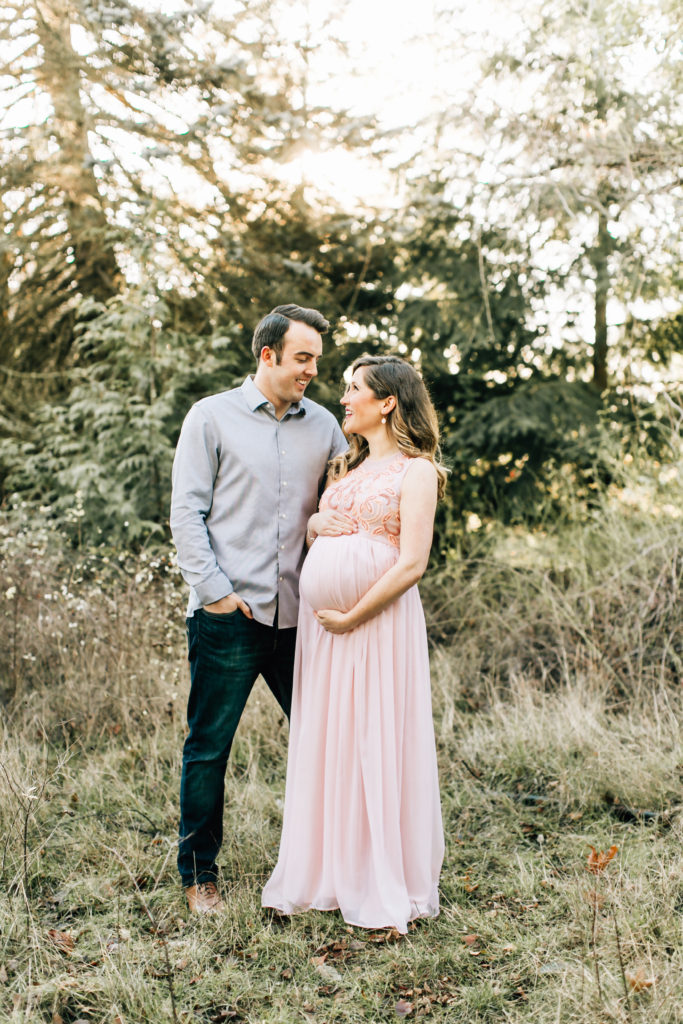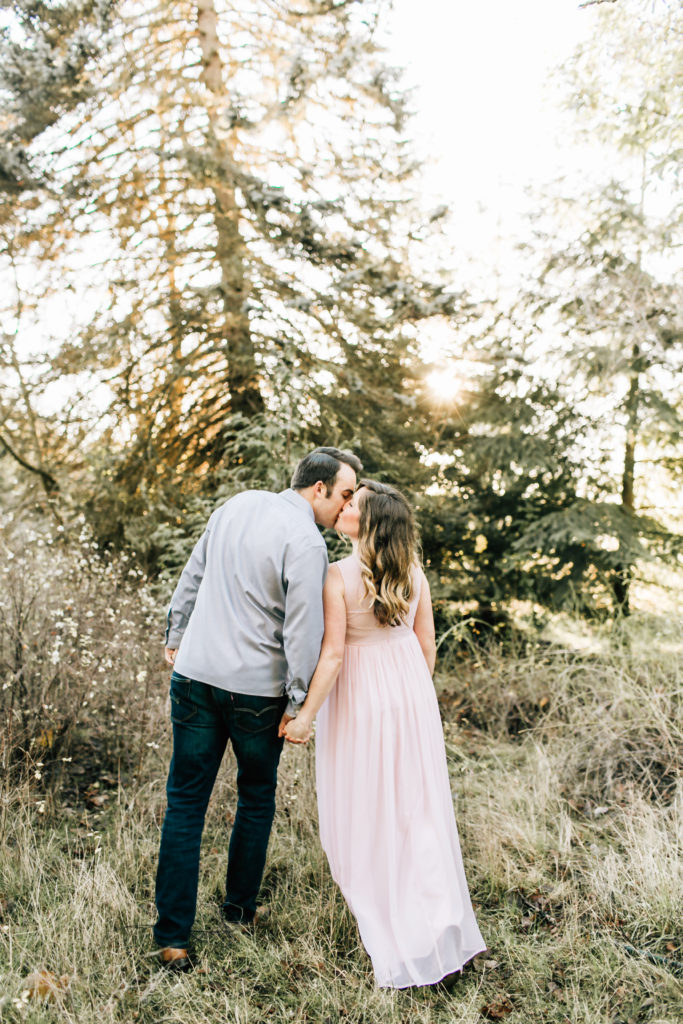 If you live in the Seattle-area, I highly recommend Jenna. She is bubbly and warm, didn't rush us, was a prompt communicator via email, and left us with a memorable afternoon we will remember forever.
Happy Friday and thanks for stopping by!