Hi friends! For some reason I really wanted to wear a flower crown to my high tea baby shower…so I made it myself. It complimented my ethereal dress perfectly…and it's currently on sale for less than $70!!
Figured I would share how I went about making it in case you wanted to make your own for a special event or music festival. You can make it with real or silk flowers. I recommend using real flowers if possible. The whole process took me less than an hour.
SUPPLIES
Floral wire
Floral tape
Floral wire cutters
Fresh, seasonal flowers
Greenery, optional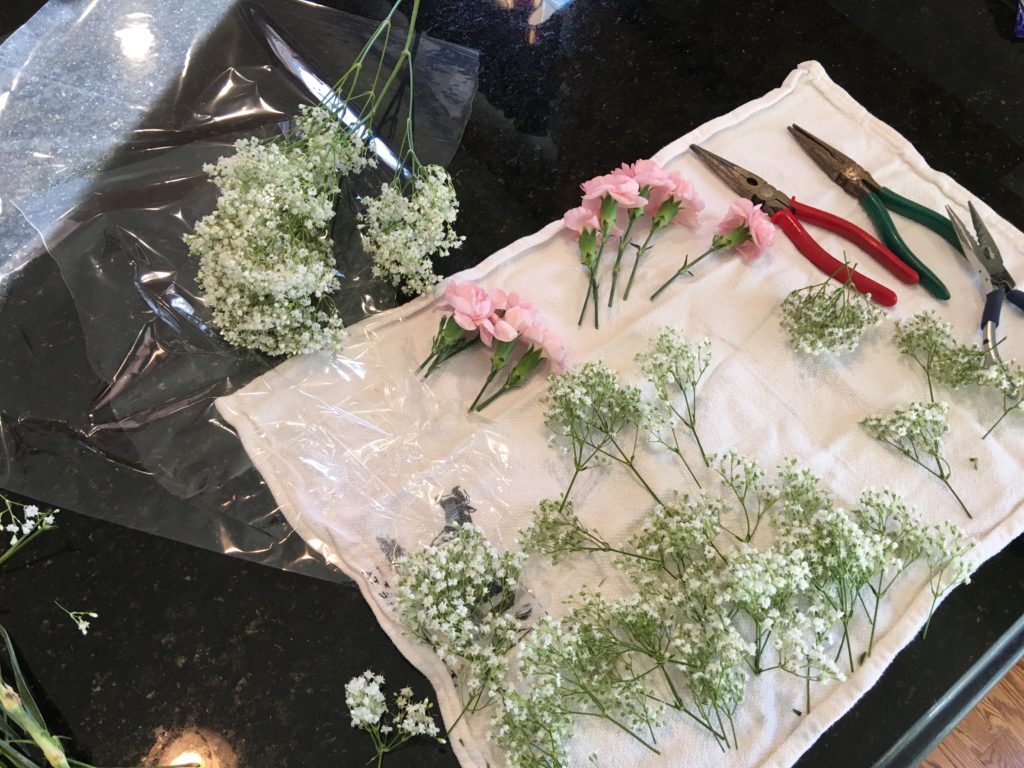 INSTRUCTIONS
1. Take a piece of floral wire and bend it into a circular shape. Rest it on your head to see how long you need the wire to be to form a loose crown around your head. Add an extra inch or two because the flowers will absorb some of the length. I wrapped mine around a few times to be sure the wire was thick/study enough. Cut the wire and tape the circle shut with floral tape.
2. Use the floral tape to cover the wire…especially if you doubled it. You want it all secure. This is a tedious process and my super patient hubby did it for me!
3. Once you have your wire taped all around, it's time to add your flowers. To attach each flower to the crown, make sure the flower stems are at about 3 inches long and that the flowers face outwards (this is important!). Use the floral tape to secure the stem to the crown. Wrap the tape around the stem a few times to make sure that it's secure. Continue this process until you have your desired look!
FINISHED EXAMPLE
Here is a look at my finished product!! I LOVED it and got a ton of compliments. Everyone thought I purchased it from a florist!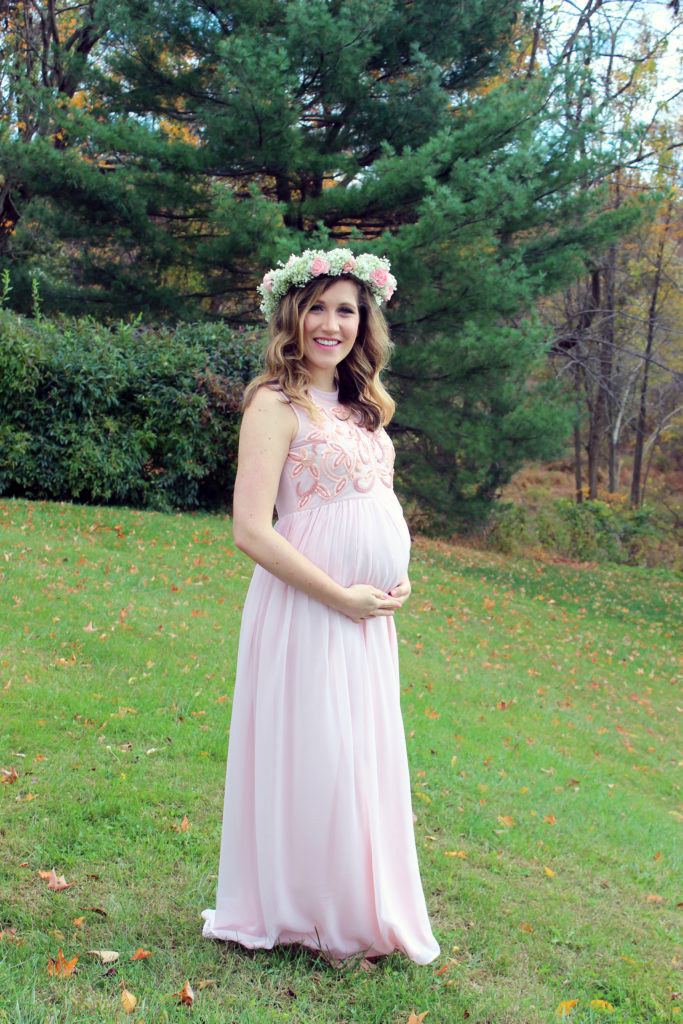 Have you made a flower crown before? Was this helpful! It was so fun to wear to a special event!