Hi Friends! Today I'm bringing you the last of my Hawaiian Island travel posts (you can catch my thoughts on Maui here and here). Just like Maui, we had four and a half days on Kauai. Unlike Maui, we were not as active while visiting Kauai; we saw Kauai as our sit-at-the-beach-all-day-and-read island. While we did indeed spend most of our time at the beach or at the pool, we explored and bit and ate out a lot. I hope enjoy my review of our time on Kauai island!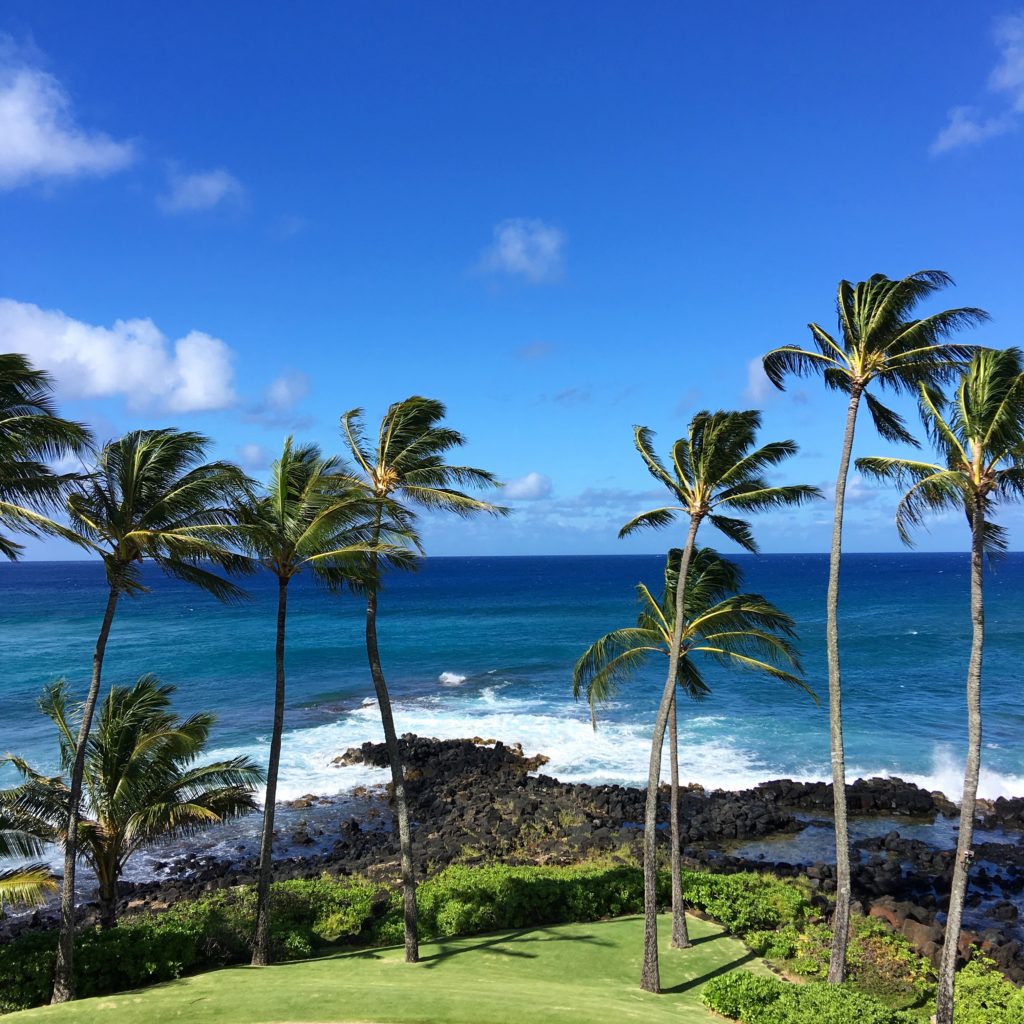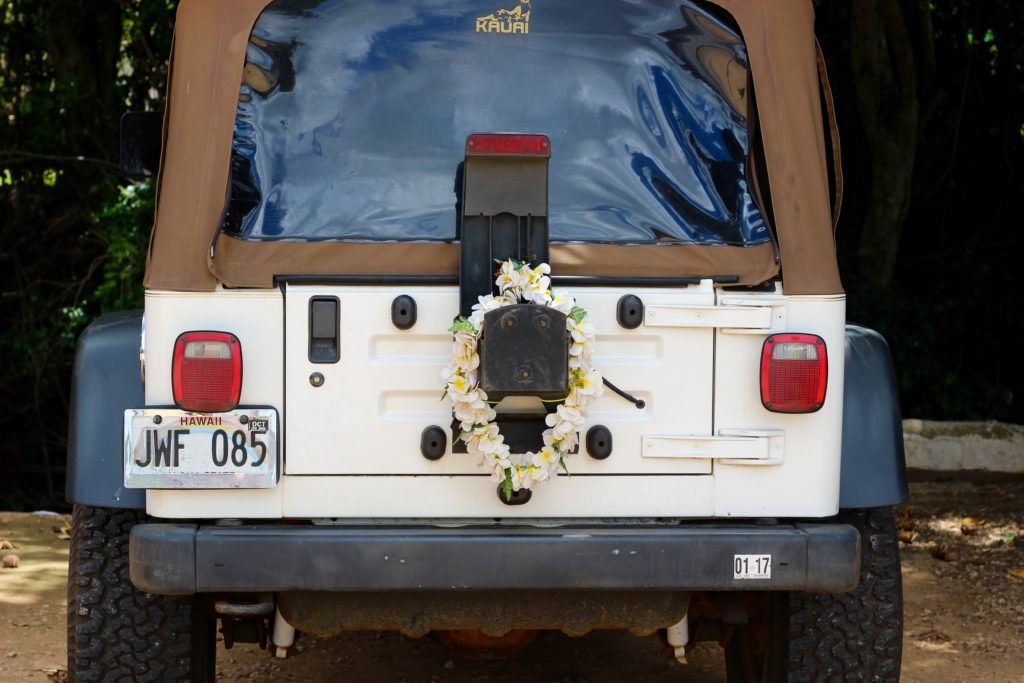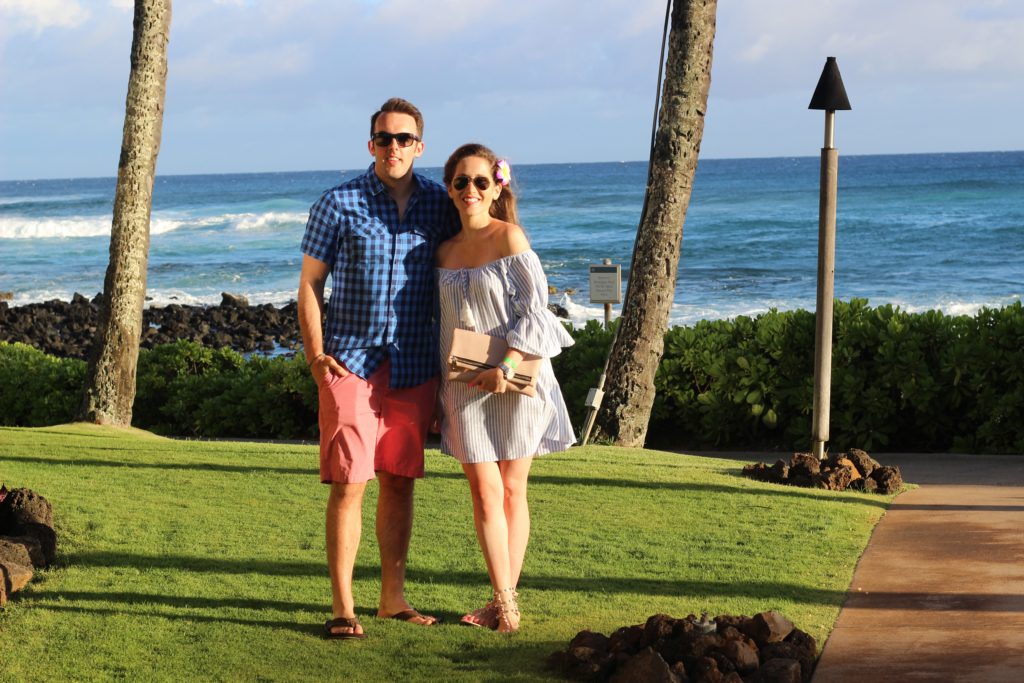 WHERE TO EAT
Bubba Burgers
One of our first nights on the island, we had burgers at Bubbas which is located at the Shops at Kukui'ula. At some level it reminded me of Shake Shak, but of course it had an island vibe. While certainly not fine dining, I ended up loving this place! E got an aptly-name Kauai burger (with grilled pineapple) and I got a standard Bubba burger. We shared fries and a chocolate shake and I was quite pleased. If you are looking for a burger joint on the island, this is the place to go!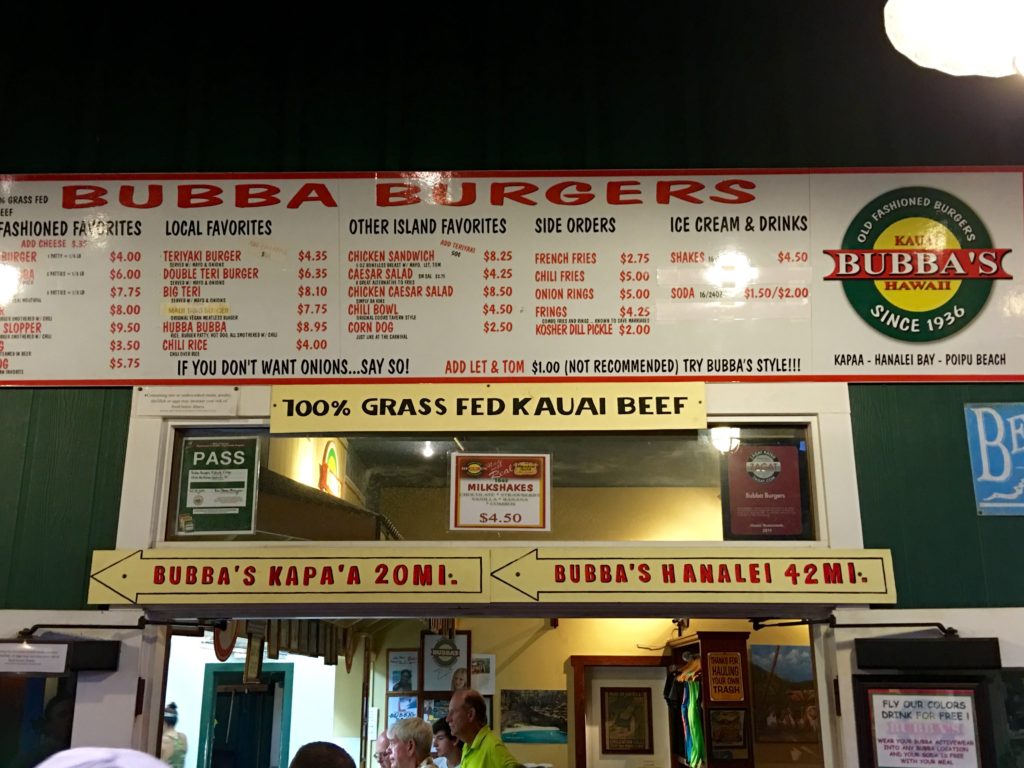 Merriman's Pizza
Merriman's is broken out into two restaurants: the upstairs is a more upscale fish house and the downstairs is an open-air American restaurant. We dined at the casual part of the restaurant. E ordered the pork tacos and I got the margherita flatbread. E's tacos were good, my flatbread was not. I saw someone else order a different flatbread that looked MUCH better, though. Overall, I wouldn't recommend this place.
Uncle's Shave Ice
Another shave ice spot we enjoyed. Loved the coconut flavor the best. It's a hot spot with long lines. This shave ice had a different consistency than the ones we had on Maui. Still very good and refreshing on those hot days we had!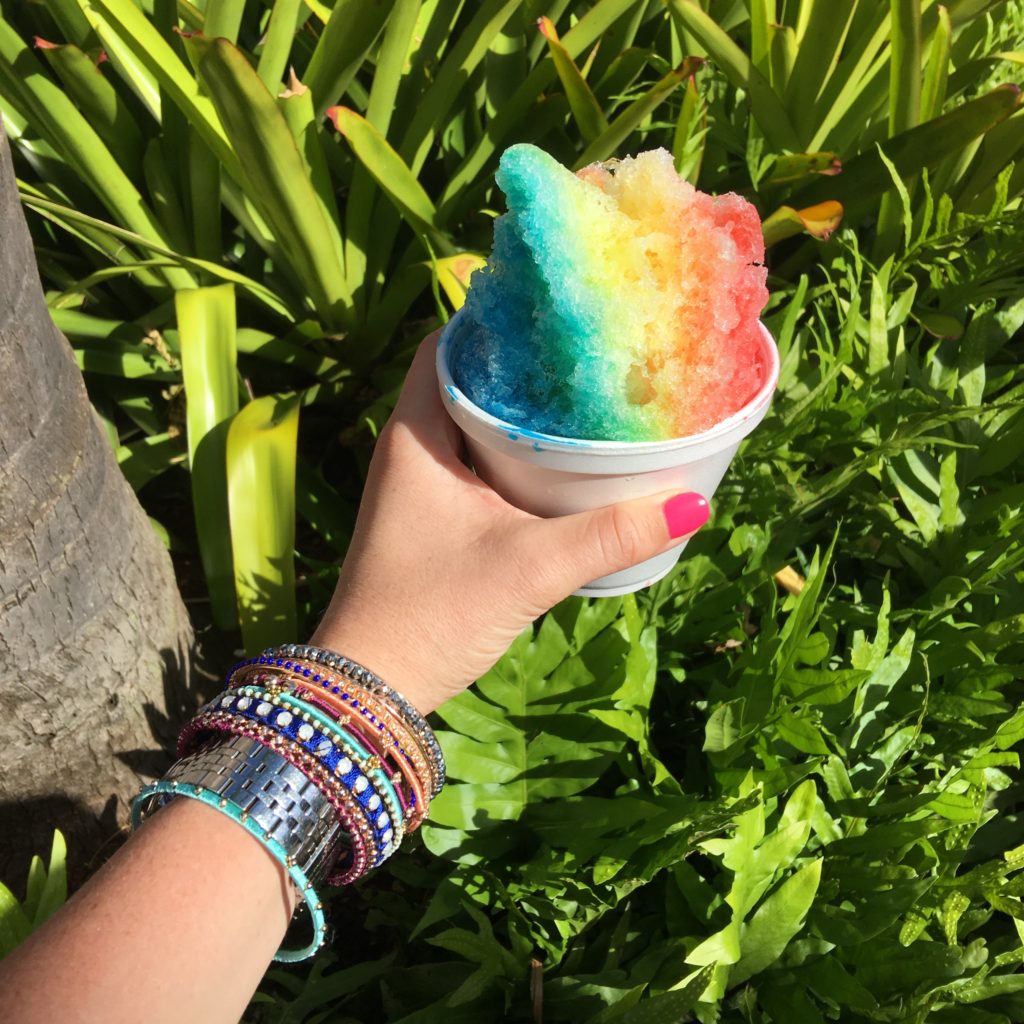 Coconut Donuts in Shops
These donuts were being sold by a local lady in the middle of the Kukui'ula market. They were SO GOOD! You must try and find this lady and these doughnuts. They were doughnuts unlike I've ever tasted before – different but great!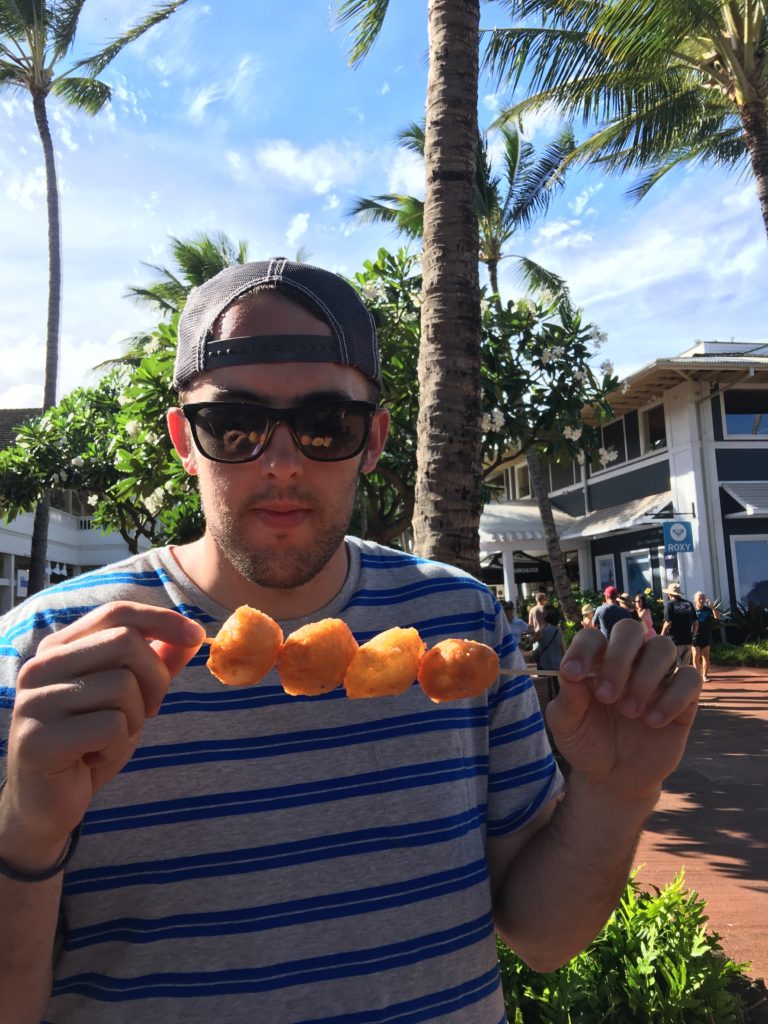 Dondero's in the Grand Hyatt
Originally we had reservations at Tidepools in the Hyatt but after a lot of fish courses in Maui, we were just in the mood for Italian. We were already at the Hyatt so we just popped over to their Italian restaurant, Dondero's, right on the property. E ordered the Chef's Daily Risotto (happened to be with crab that evening) and I got the Pesto Gnocci. I liked mine better than E's but I'm not really into risotto anyways. Both dishes were good, but it almost goes without saying that they won't be like the Italian you are used to if you live on the East Coast or have ever been to Italy.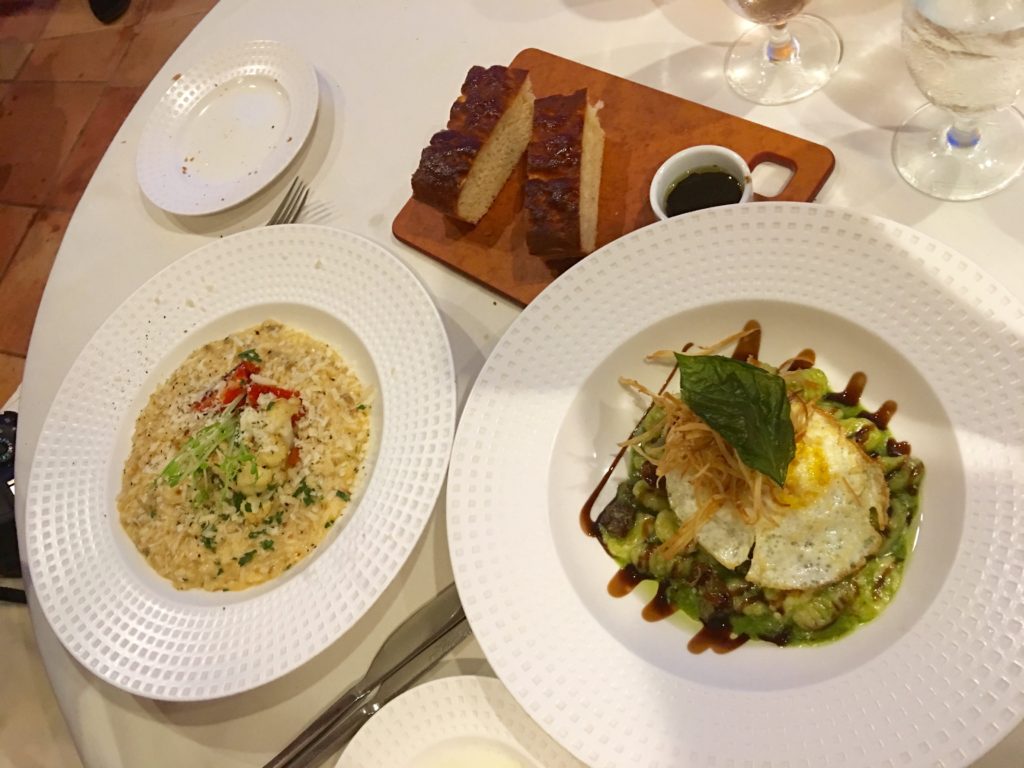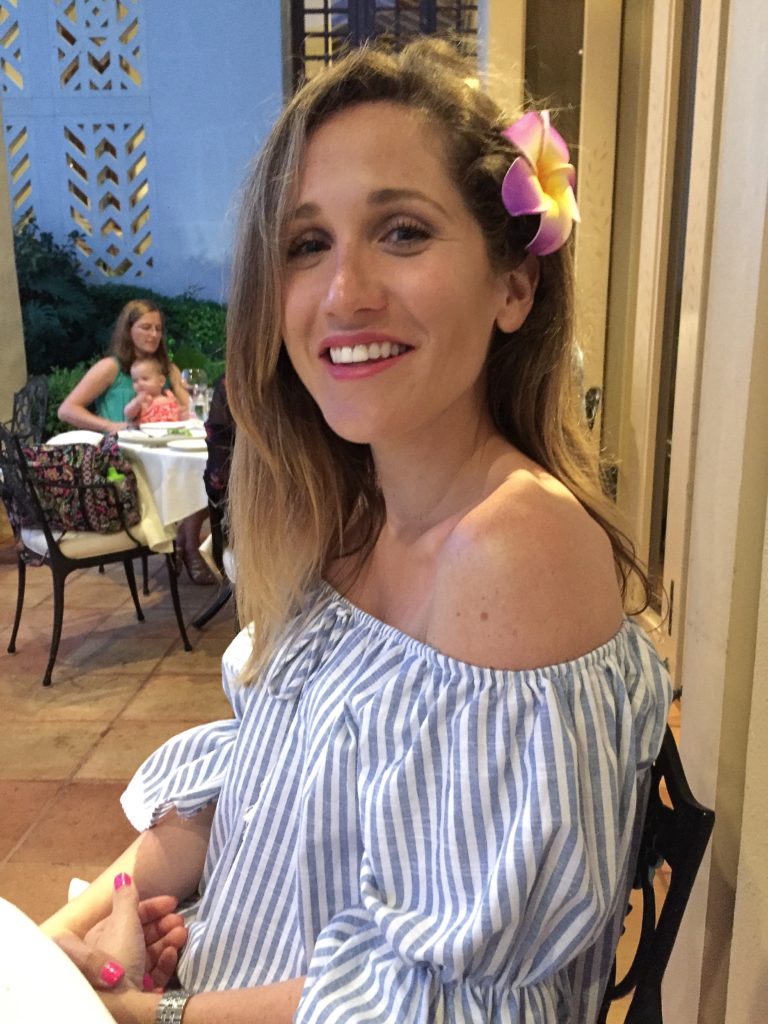 Lava's at the Sheraton
Lava Flow drink: Pretty sure this is "the drink" in Kauai. It's basically a combo of a pina colada and a Shirley temple. It was so good!! I had a few 🙂
Lunch: What was so awesome about our hotel is that it was RIGHT on the beach…and so was this restaurant. We ordered "take out" once, where they brought it to our beach location and the second time we took a break from the sun and ate at the open-air restaurant. We ordered the chicken avocado sandwich with fries and half melon w yogurt. It was one of the most satisfying lunches I had all week!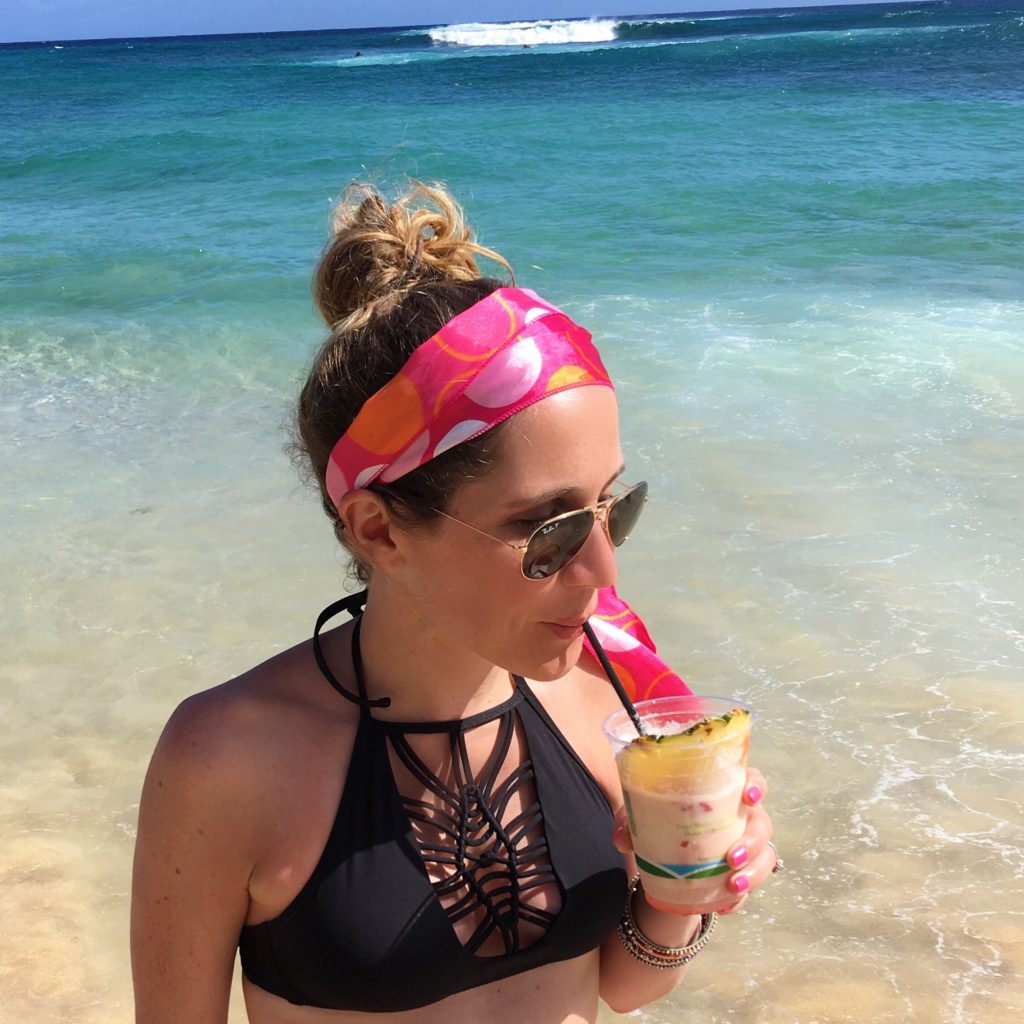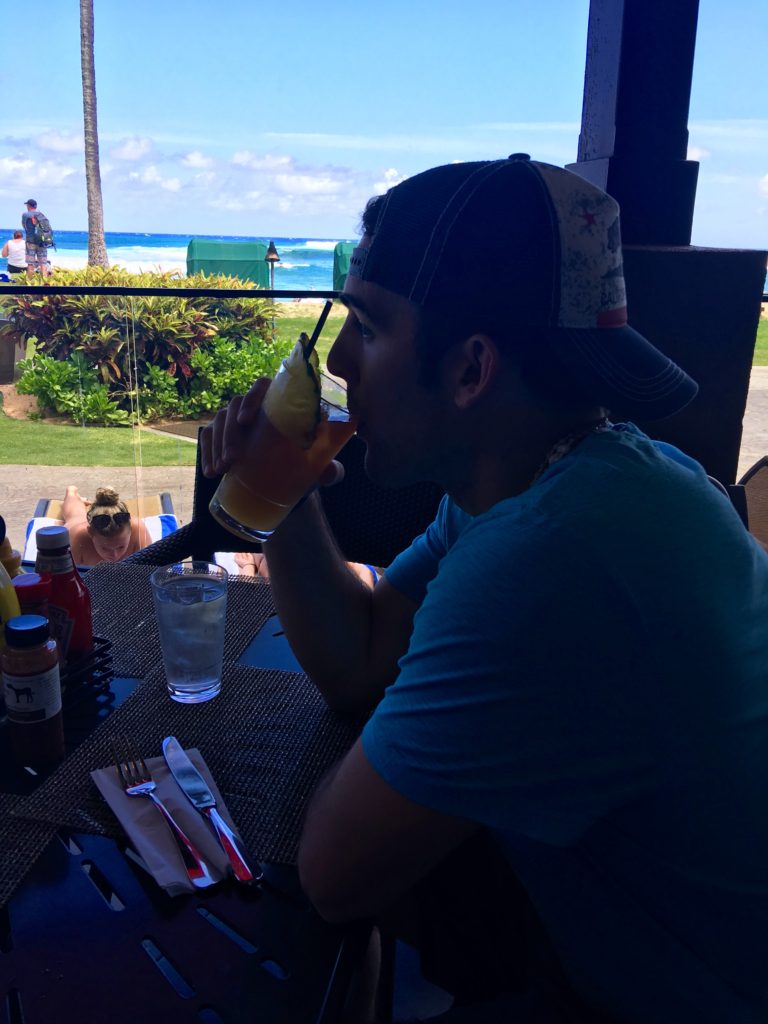 Scorpacciata Pizza Truck
If you can find this pizza truck around the island, you must stop immediately and grab a pizza. It was delicious!!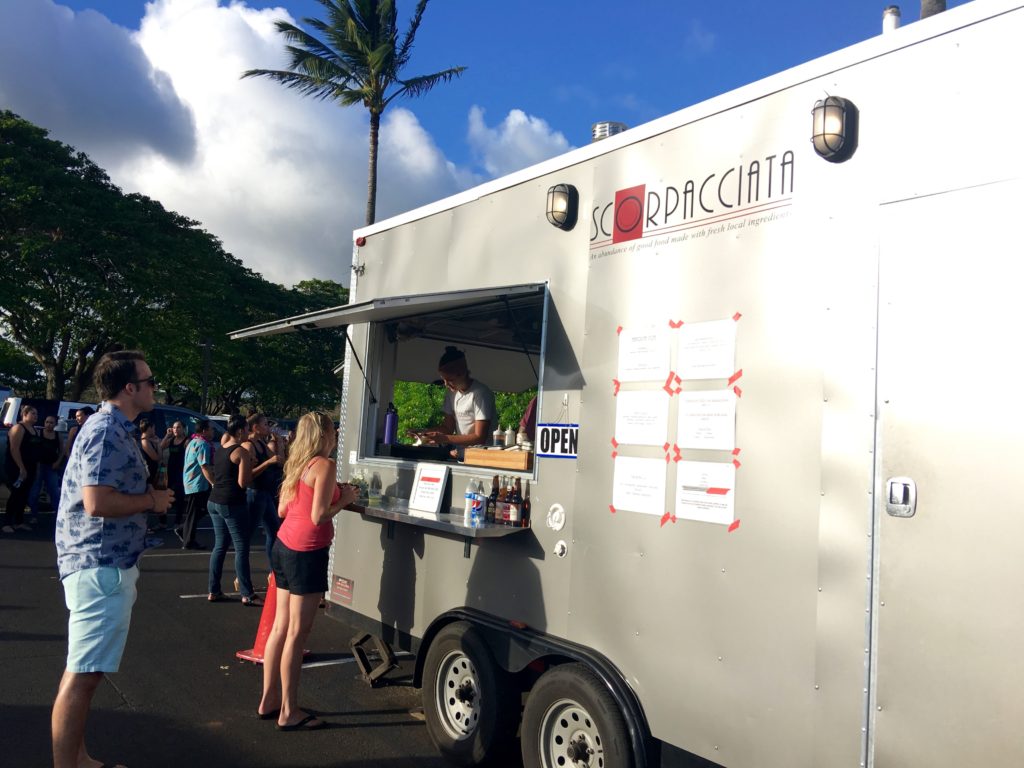 Anake's Juice Bar
If you are staying anywhere near Poipu, you MUST come here. It's a little hard to find; the Juice Bar is inside of a local market…and way in the back. We came here every morning for breakfast and would take it back to our hotel to eat it either on our balcony facing the water, or on the beach! So refreshing and satisfying!! Go here! (Side note – there is a local CrossFit gym next door, if you are interested).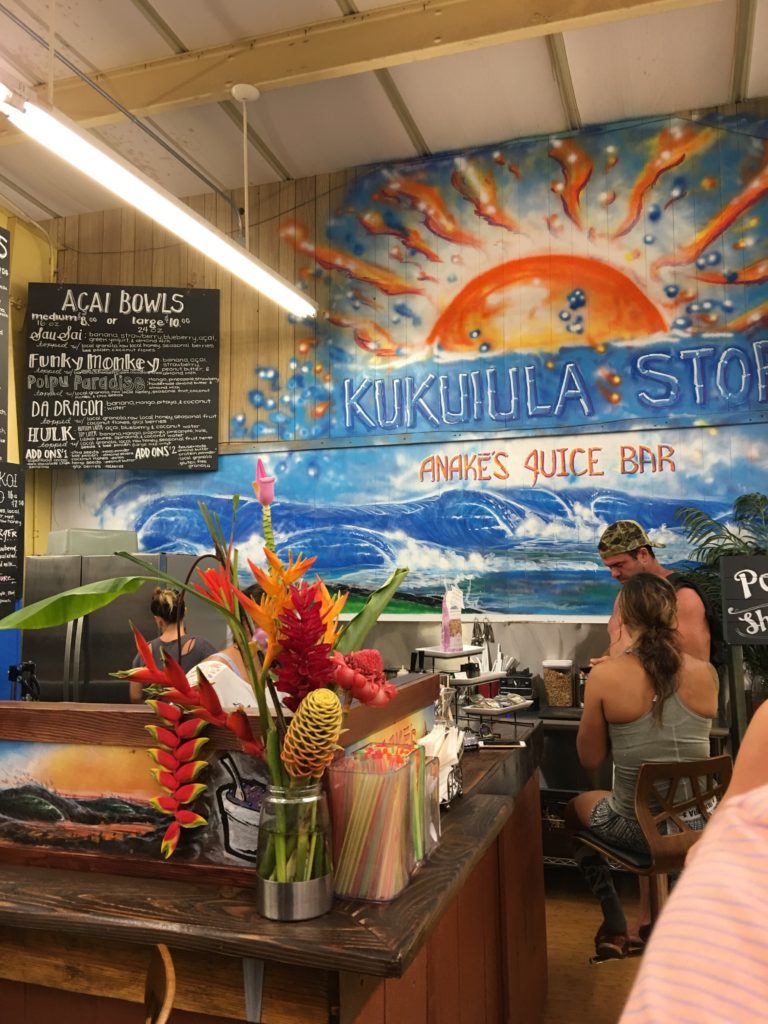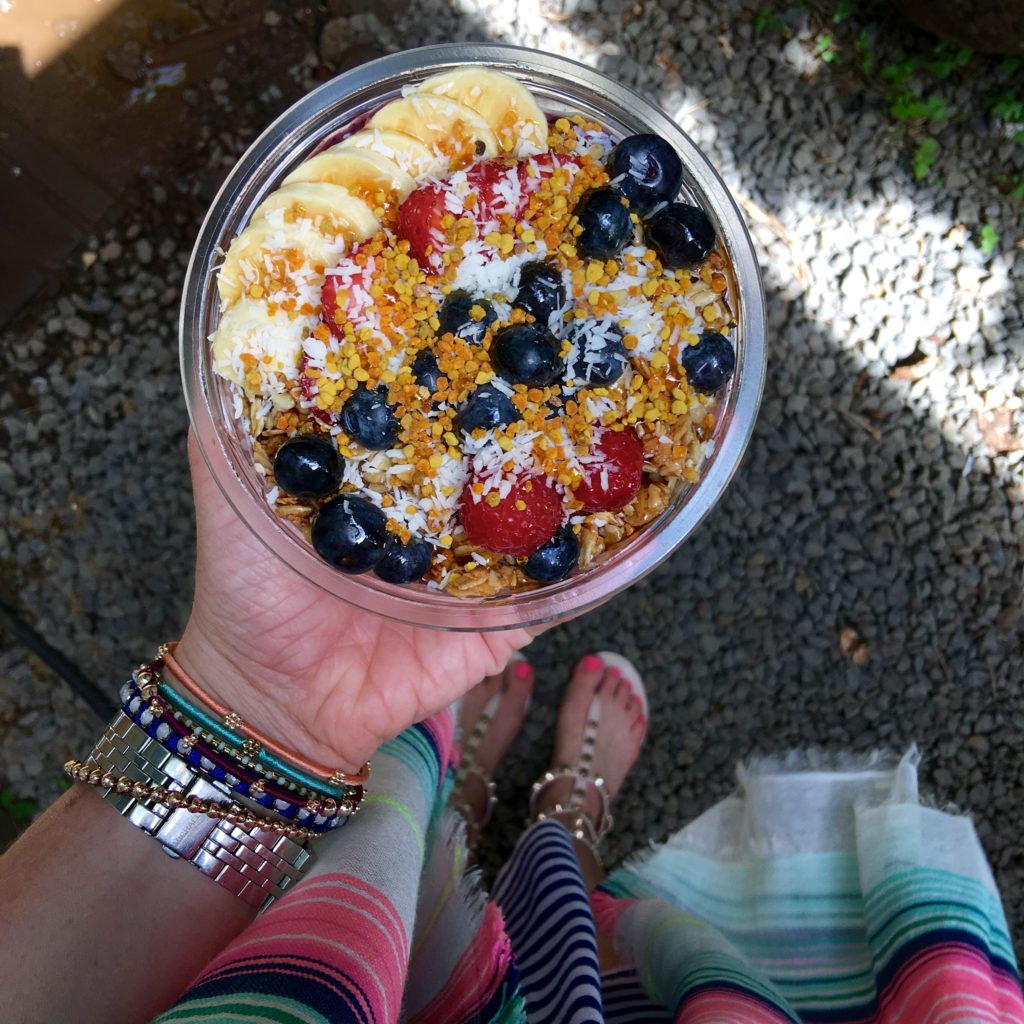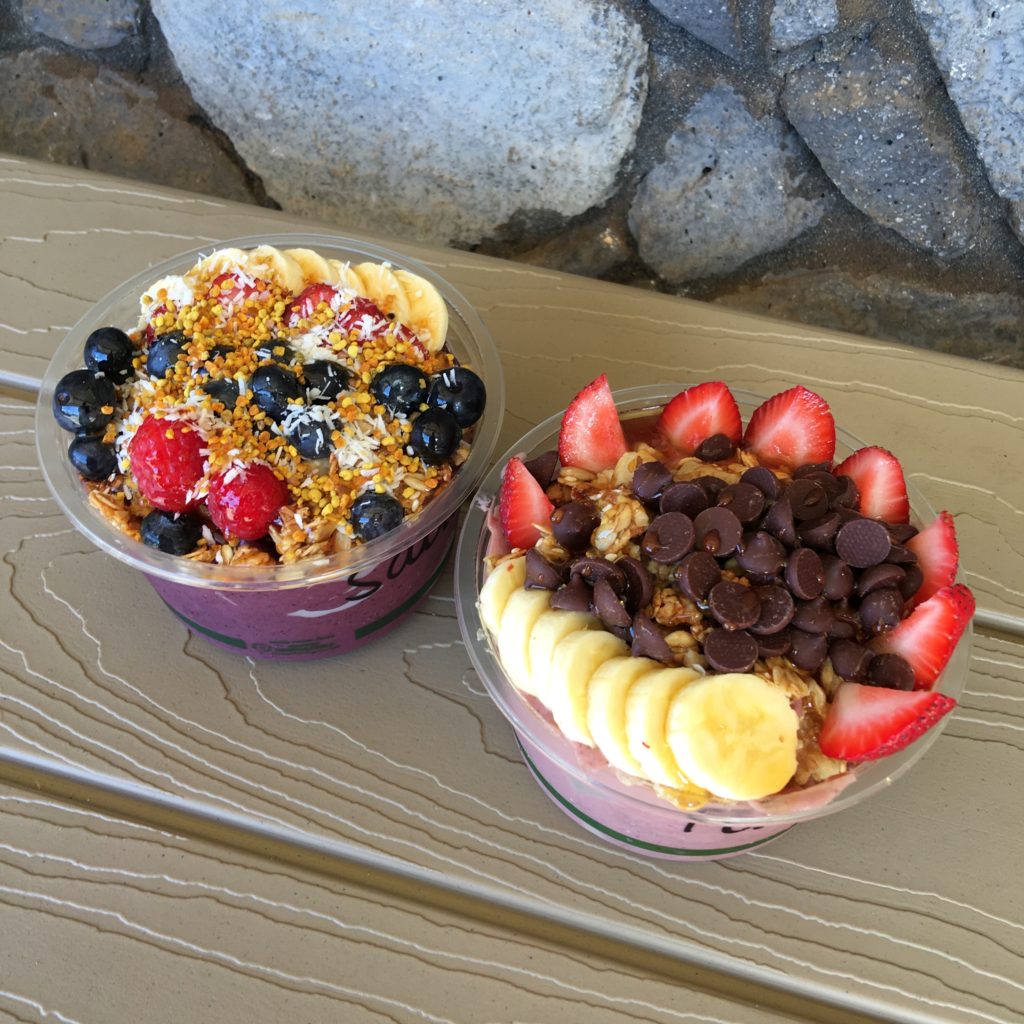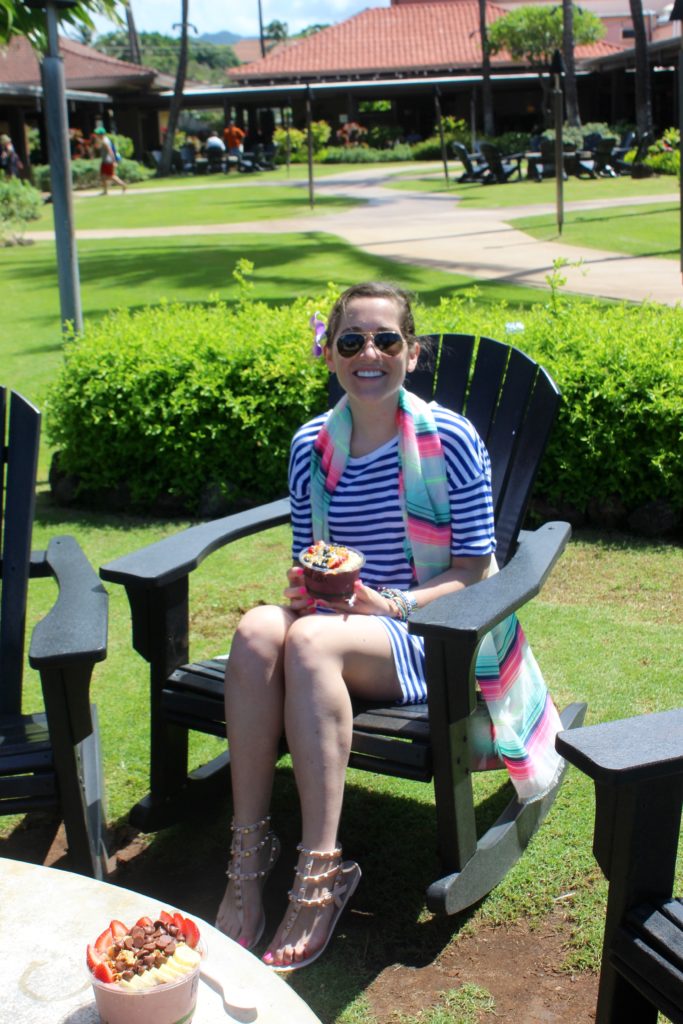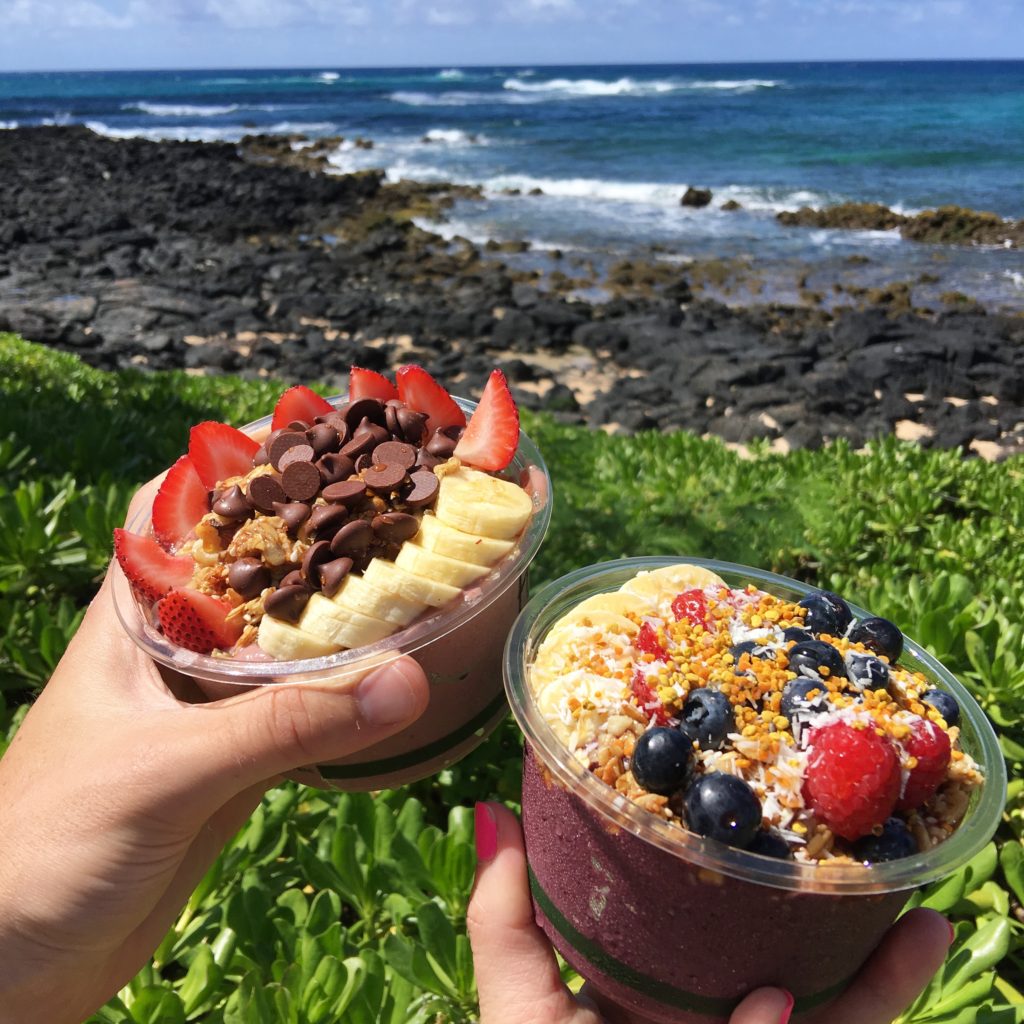 Da Crack
This hole in the wall place is in the same strip as Anake's. It seems a little weird but it had amazing reviews so we tried it out one afternoon – it's local Mexican. The fish they use is caught fresh daily and you could tell. We ordered the shrimp bowl and a pork burrito and loved them both! The portions are generous and in hindsight we could have shared as we weren't able to finish both dishes.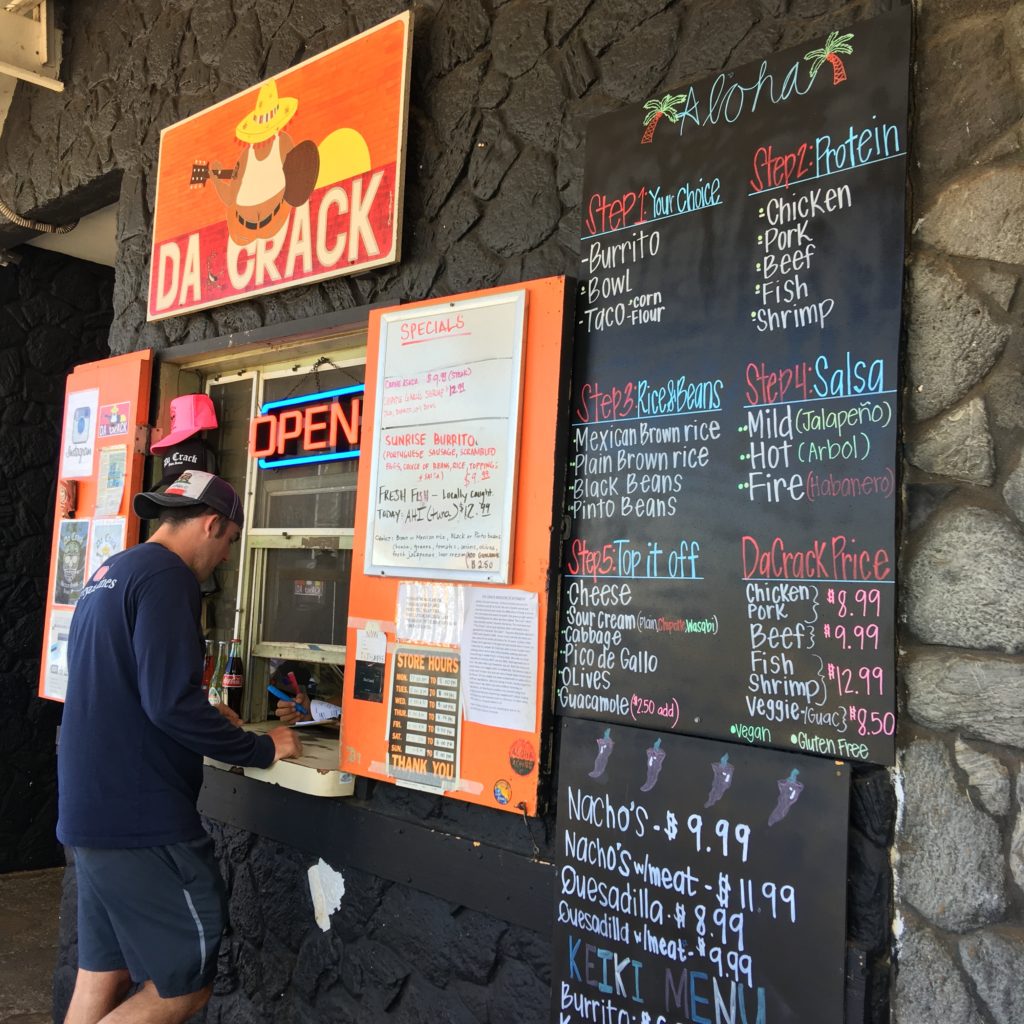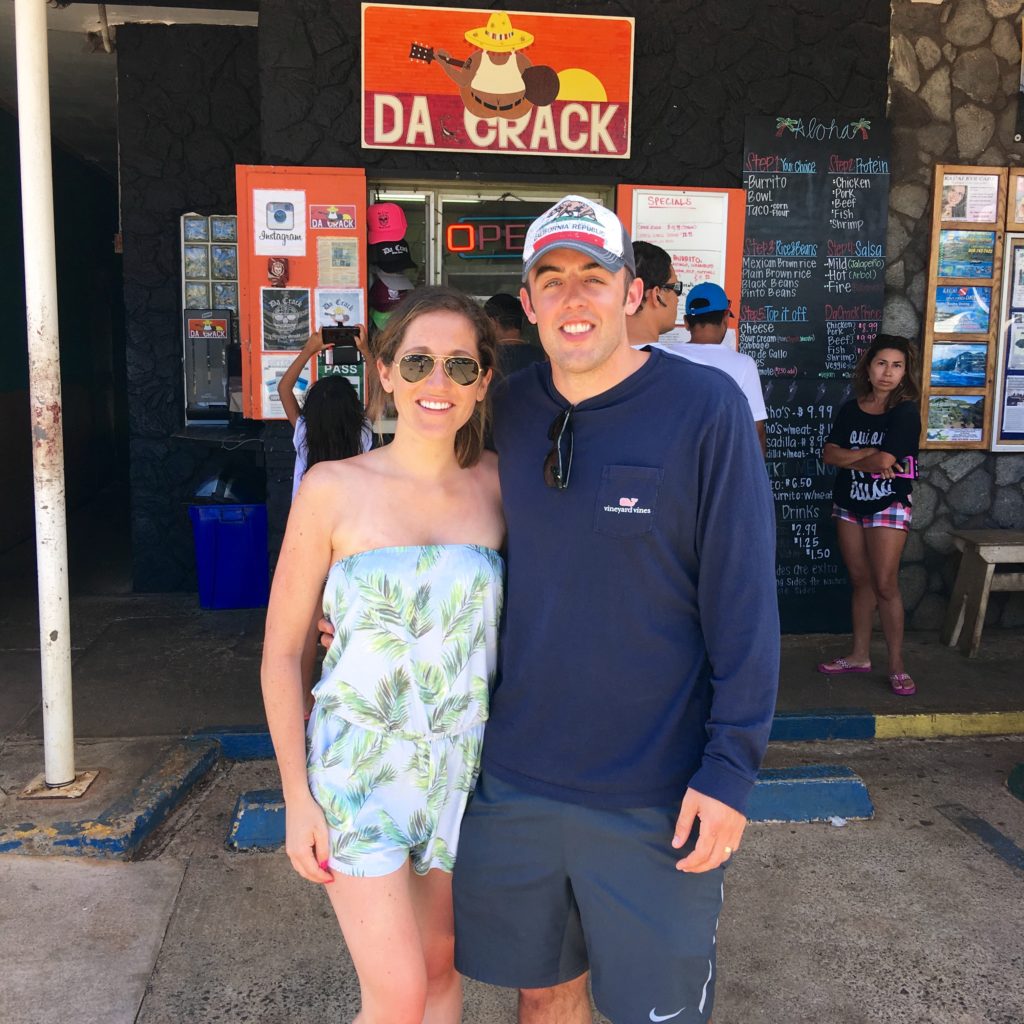 THINGS TO DO
Na Pali Coast
The easiest way to see the Na Pali Coast is via plane or boat. We chose to see the Na Pali coast via boat as we were just up in a plane in Alaska. We booked through Captain Andy's. The water was a bit rough but our captains navigated pretty well. It was so nice to be out on a boat for a day day. We snorkeled and saw swam with the fish and sea life. The highlight was having a few pods of dolphins follow our boat on the way back! It was the closest I've ever been to a dolphin so that memory really sticks out. Breakfast (quiche, pastries) and lunch (chicken, burgers) were provided. Overall, I thought the price was a bit steep for the experience we had, but I think most everything is expensive on Hawaii!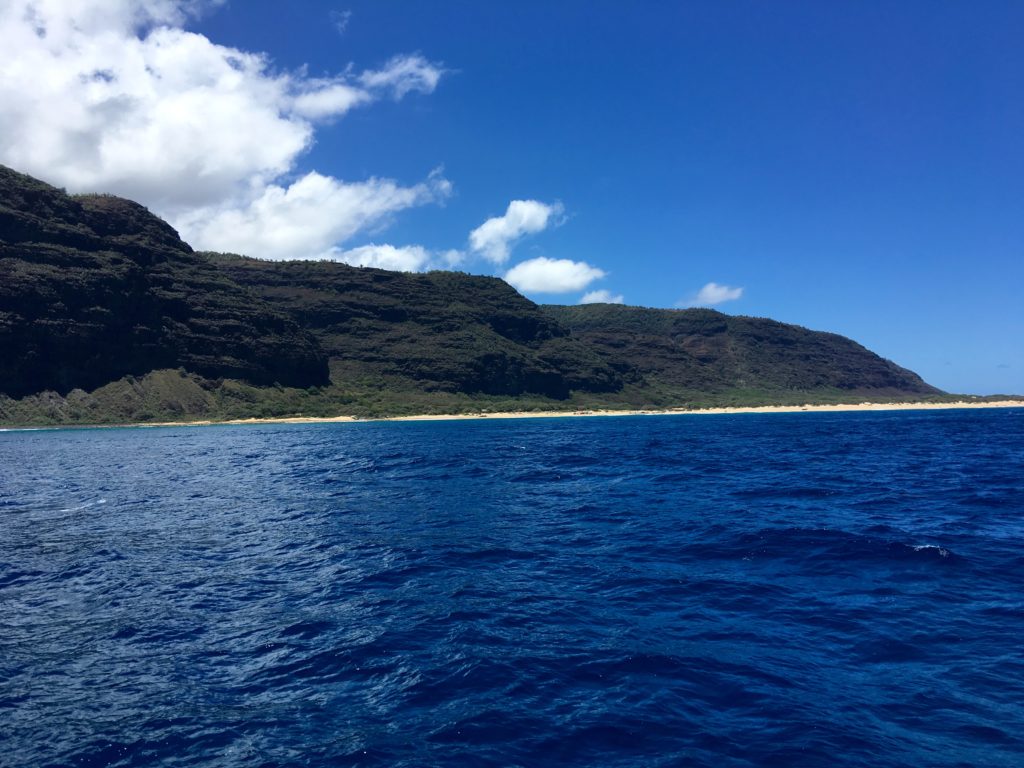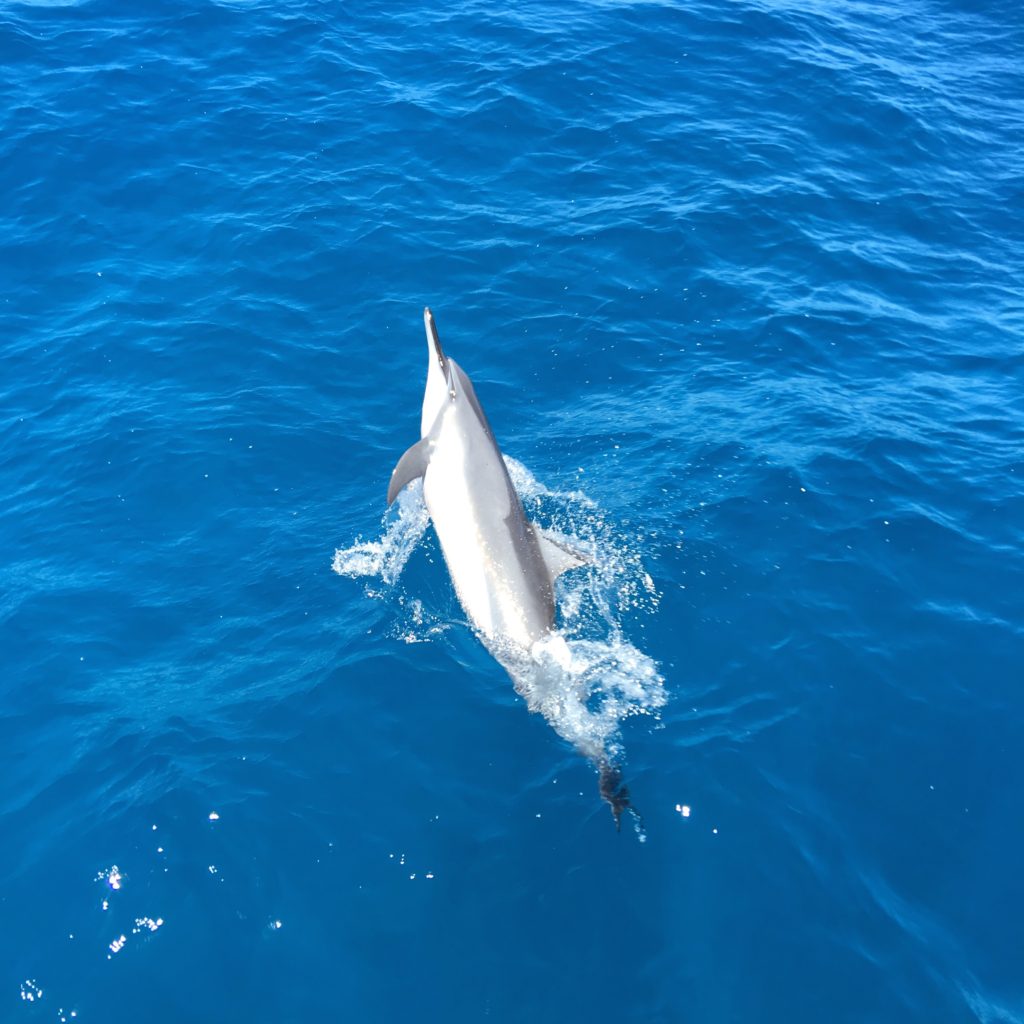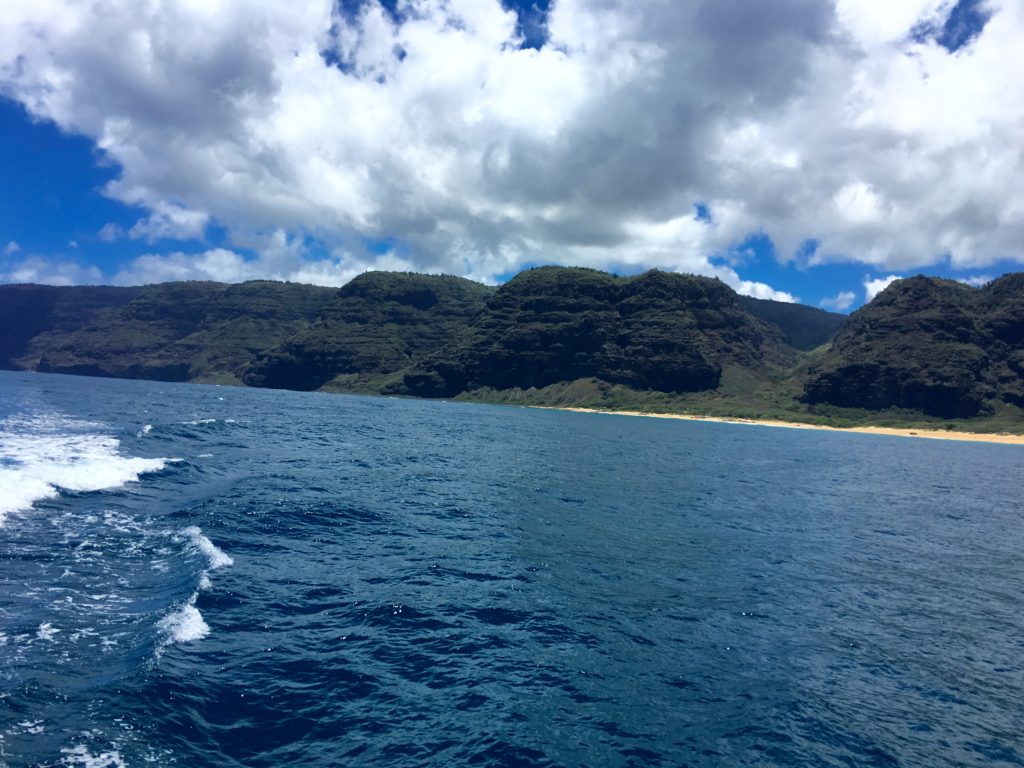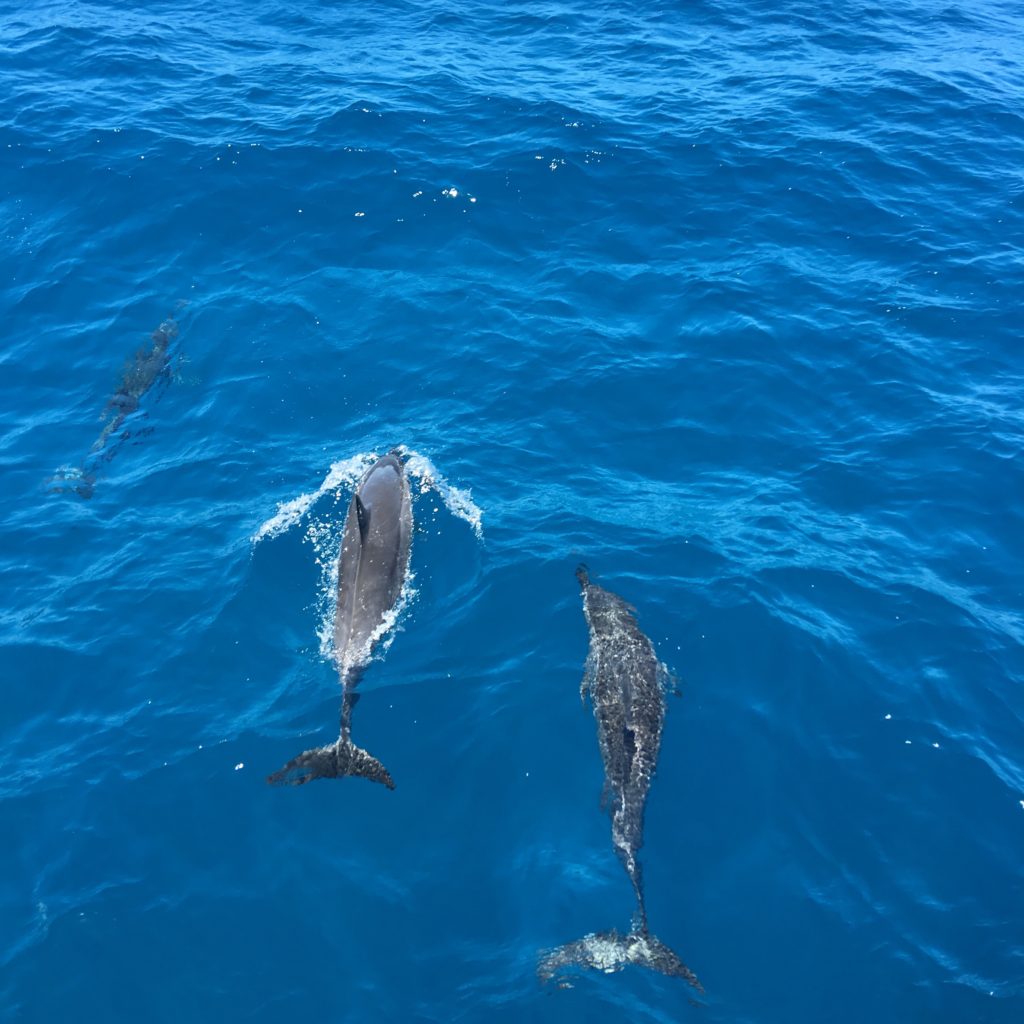 Wailua Falls
If Kauai is the only island you are visiting, it's worth a little trip. We were very adventurous in Maui and saw many waterfalls, so this did not impress us at all. You basically park on the side of the road and look at the waterfall from the edge of the road. It was pretty but only drive out here if you have time to kill. There are probably so many other waterfalls to see in Kauai.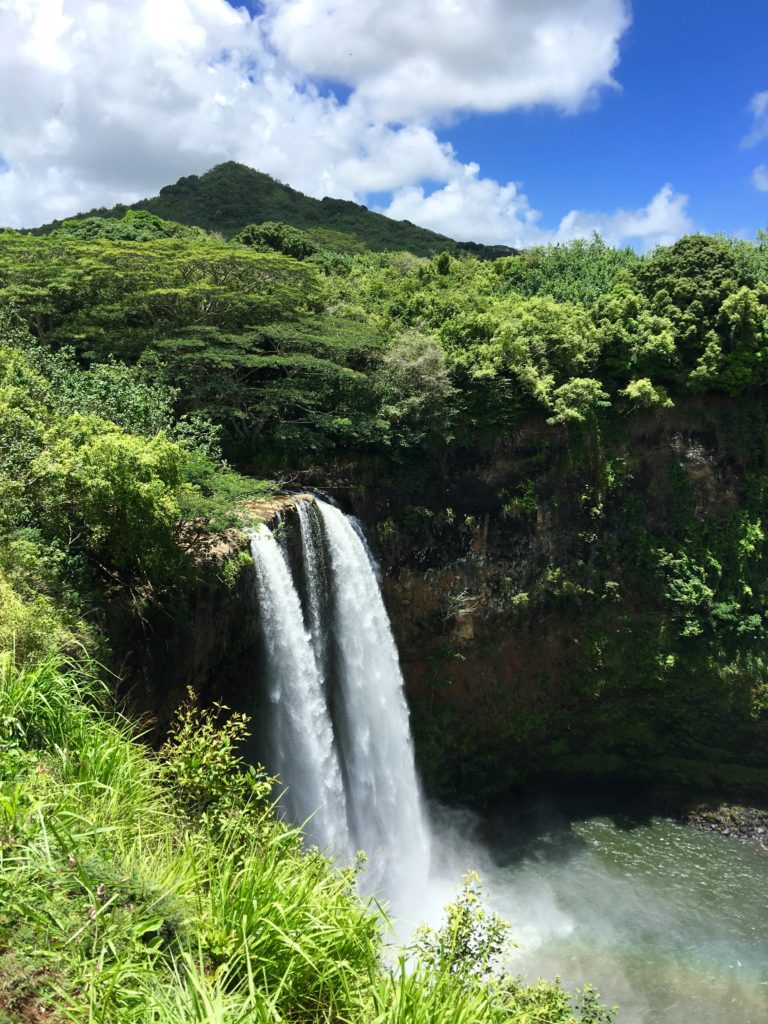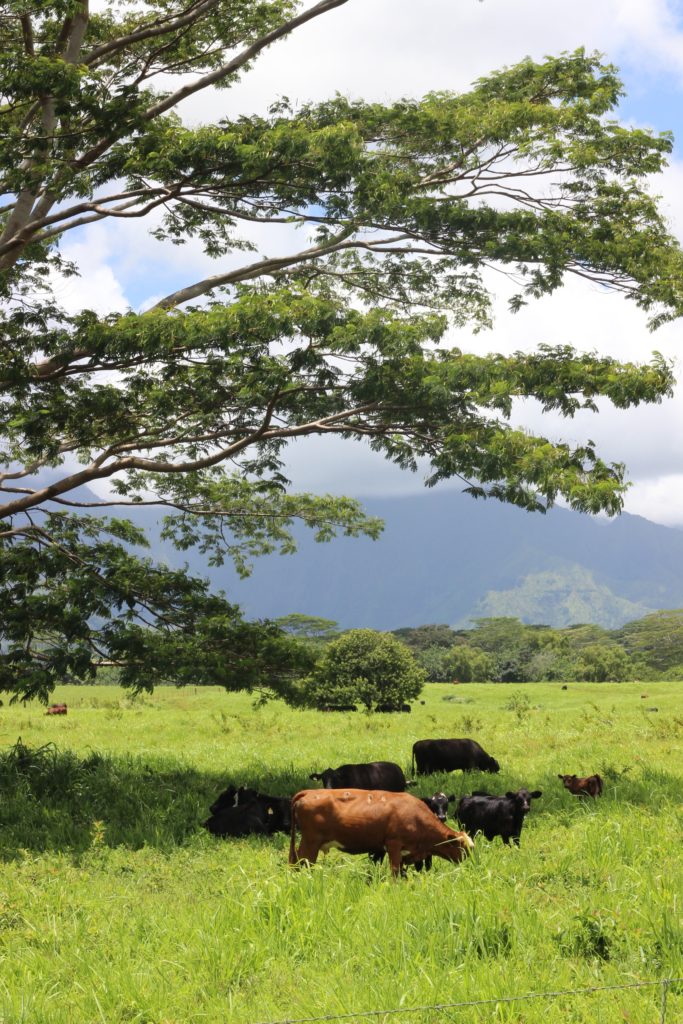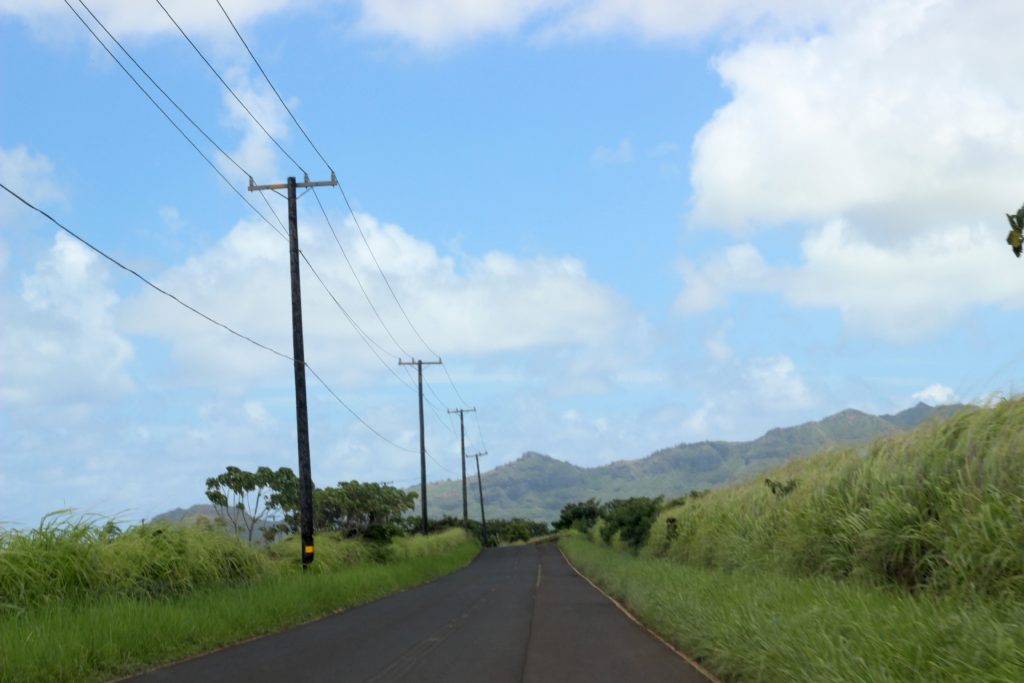 Waimea Canyon
Waimea Canyon is the Polynesian version of the Grand Canyon. We hiked the Grand Canyon last year so we didn't take the time out of our trip to do this. If you haven't had the opportunity to see the Grand Canyon, I would recommend you take the time to visit the Waimea Canyon.
Poipu Beach
Aside from seeing other well-known beaches from our boat tour, the only beach we spent time on was Poipu Beach. We were lucky that our hotel was right on this beach and we spent a lot of time here. Apparently, Poipu is the sunny side of the island so if it's raining on your side of the island, this might be worth a trip. While super pretty, it is an other-wise standard beach.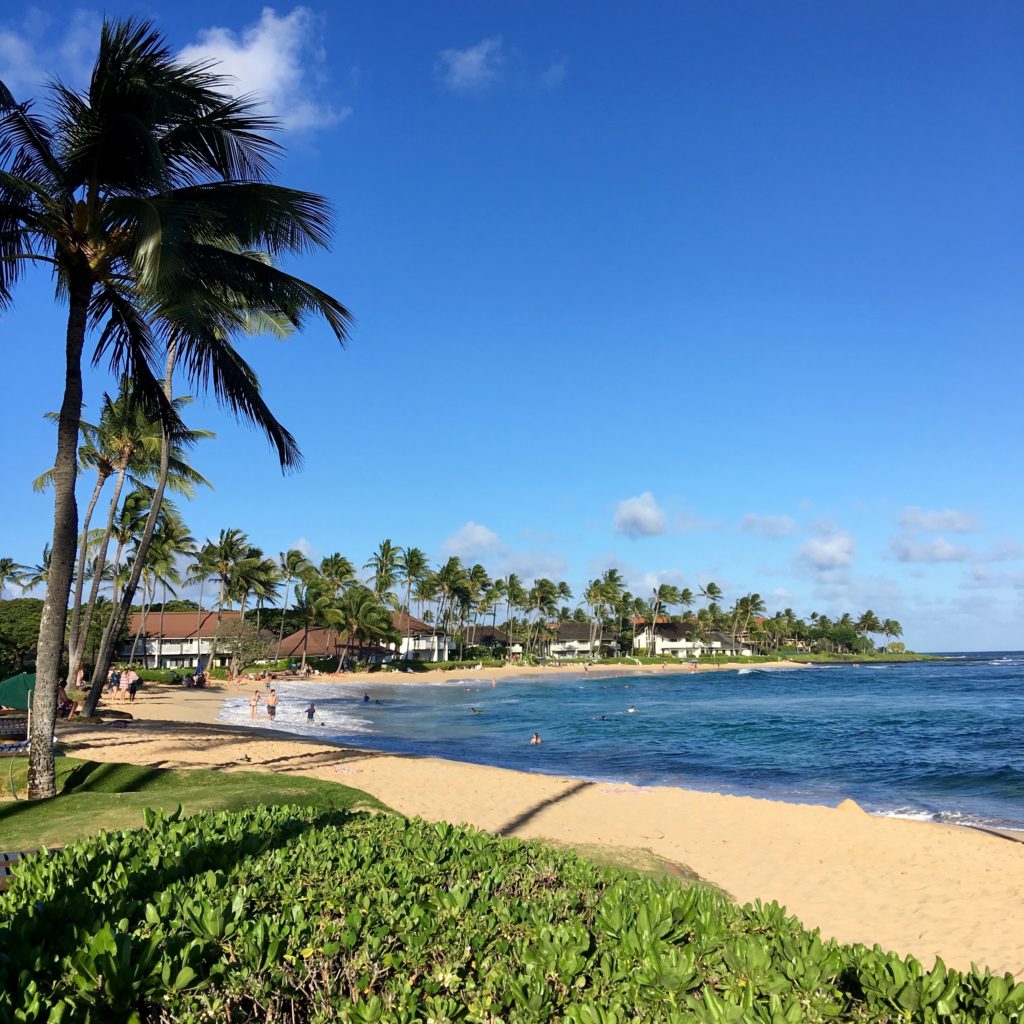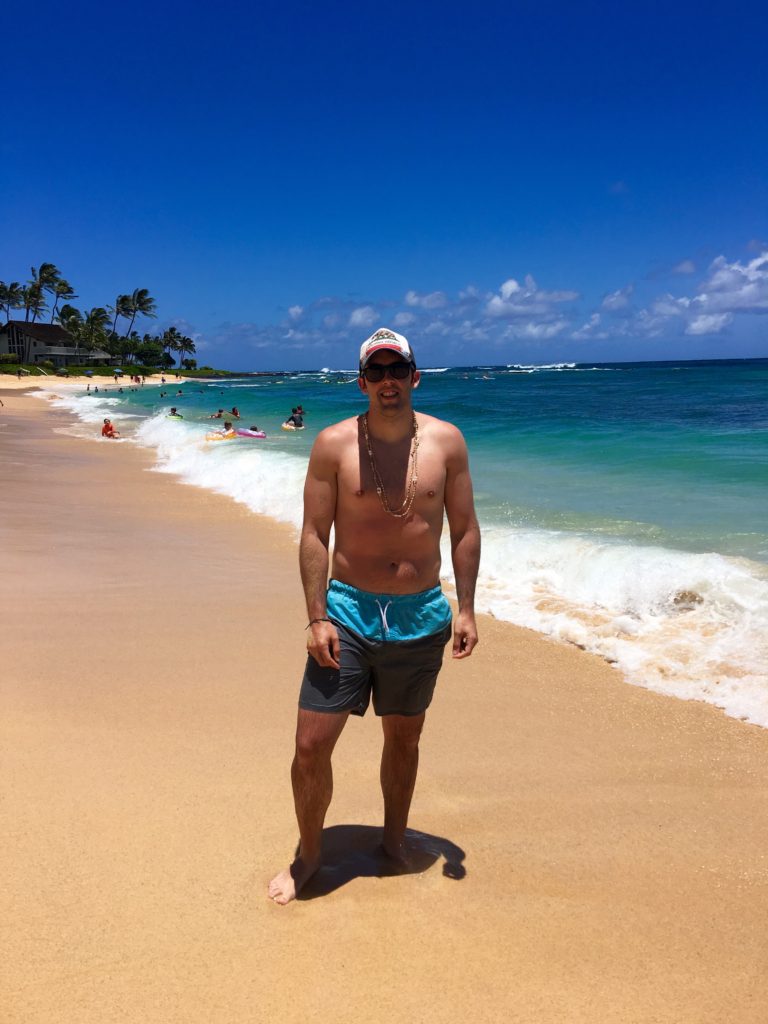 Take run along the water
We took a few runs in the morning hours and enjoyed the peaceful scenery. Running along beautiful Hawaiian beaches beats treadmill running any day of the week!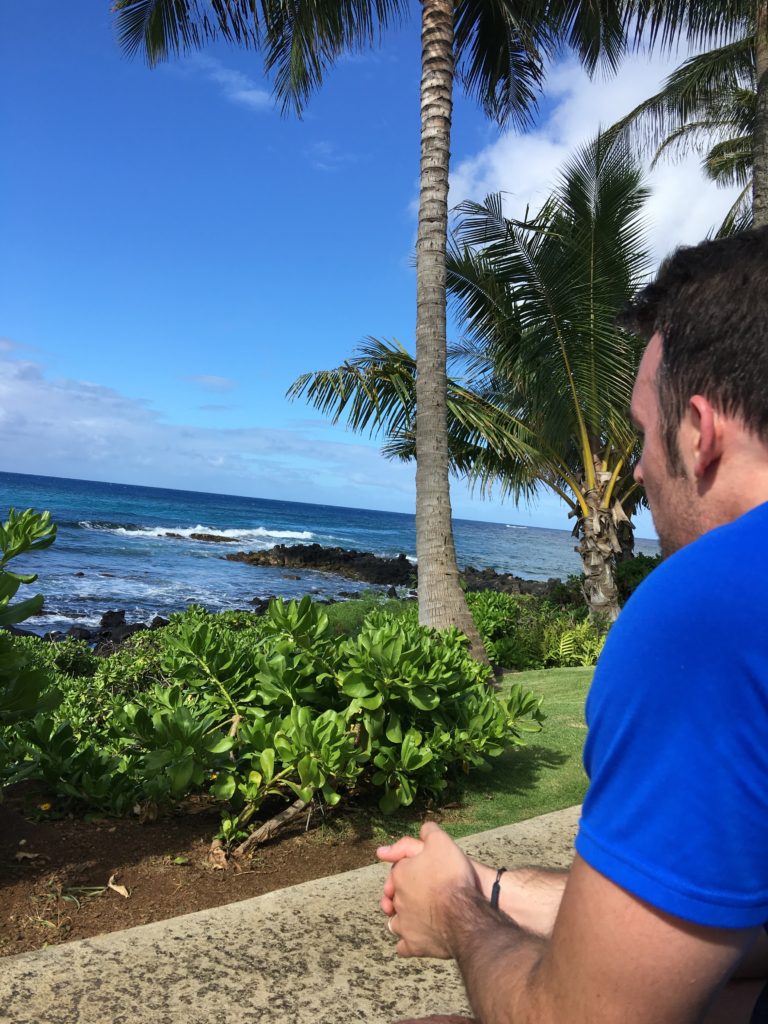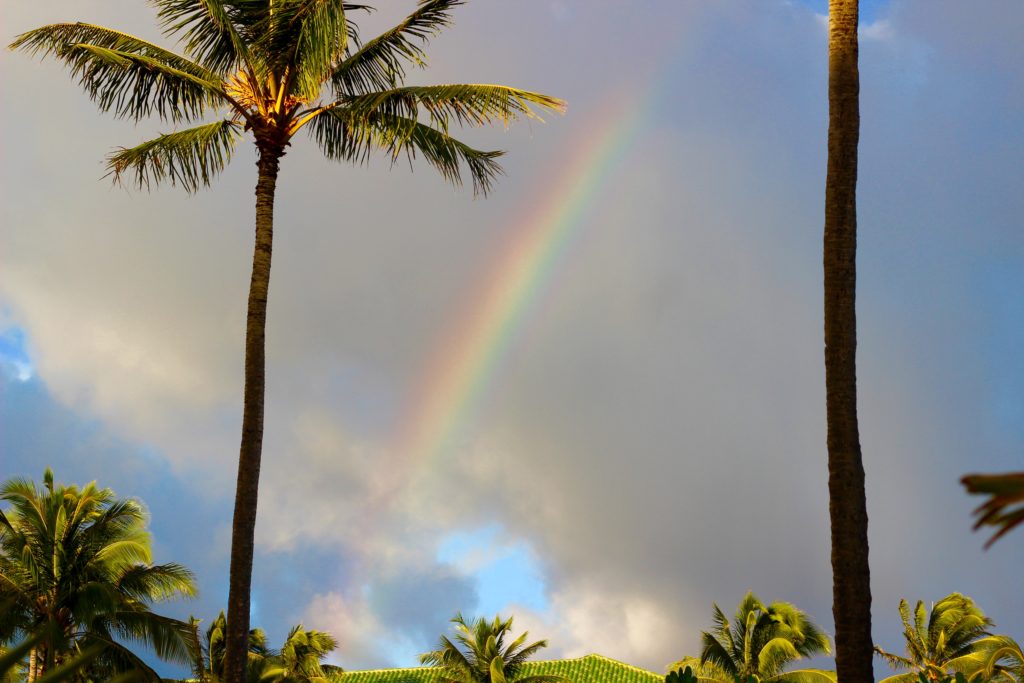 Have you been to Kauai? What did you like best?!
Thanks for stopping by – Happy Monday!
xo BVB