Hi guys! A week ago E and I returned from our first visit to Hawaii. We visited the islands of Maui and Kauai and had different experiences on each island that I will post about soon! I love to get a few new pieces for vacation and this dress just happened to be one of them. It just screams island vacation to me. With its open back, you either need sticky cups or will need to go braless. Beach vacations are the perfect excuse to go au natural, IMO! Anyways, I wore this dress twice while on vacation. I first wore it for a dinner date for fish tacos in Maui. I wore it again in Kauai for a luau. (Technically, it wasn't a real luau. We basically stumbled into a local recital show the local girls were performing in. But instead of ballet and tap like on the mainland, it was all hula!! It was SO CUTE and so much fun – a few pics below. More to come in my Kauai post).
My dress can be found here (more size options here) and my go-to summer sandals here (in 'sand patent').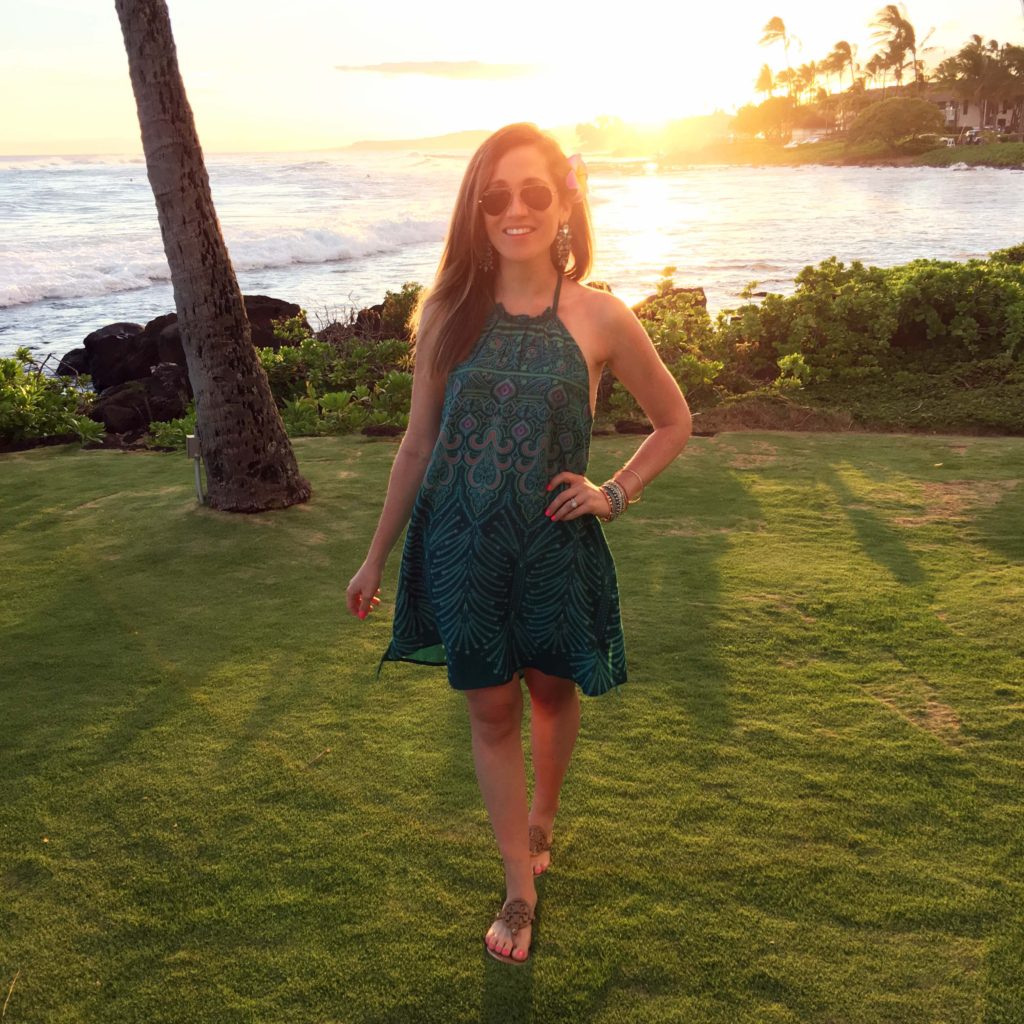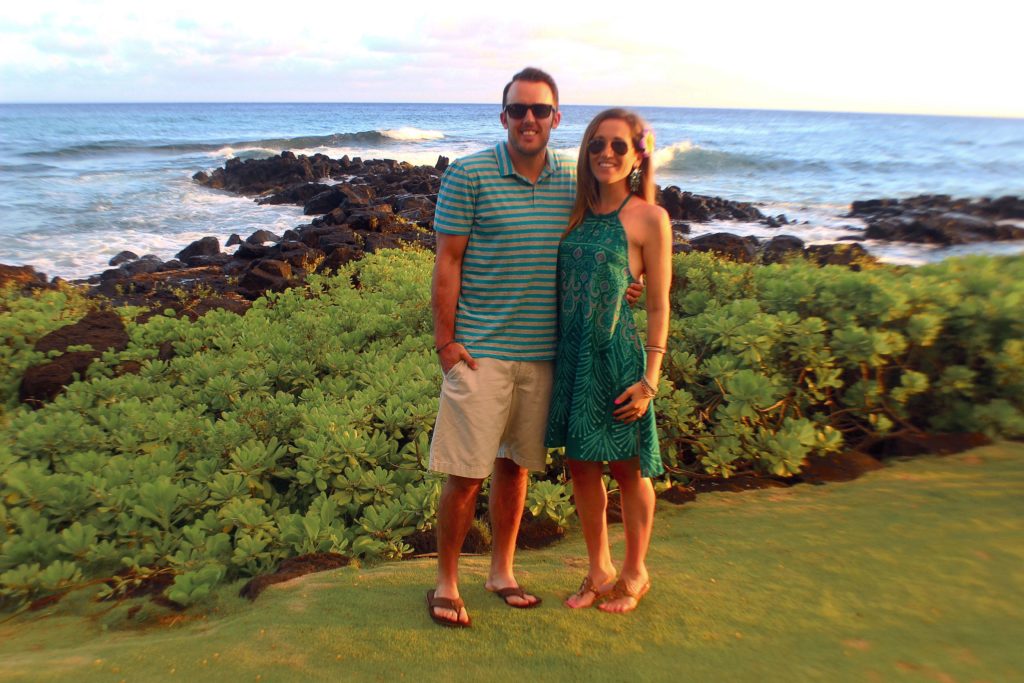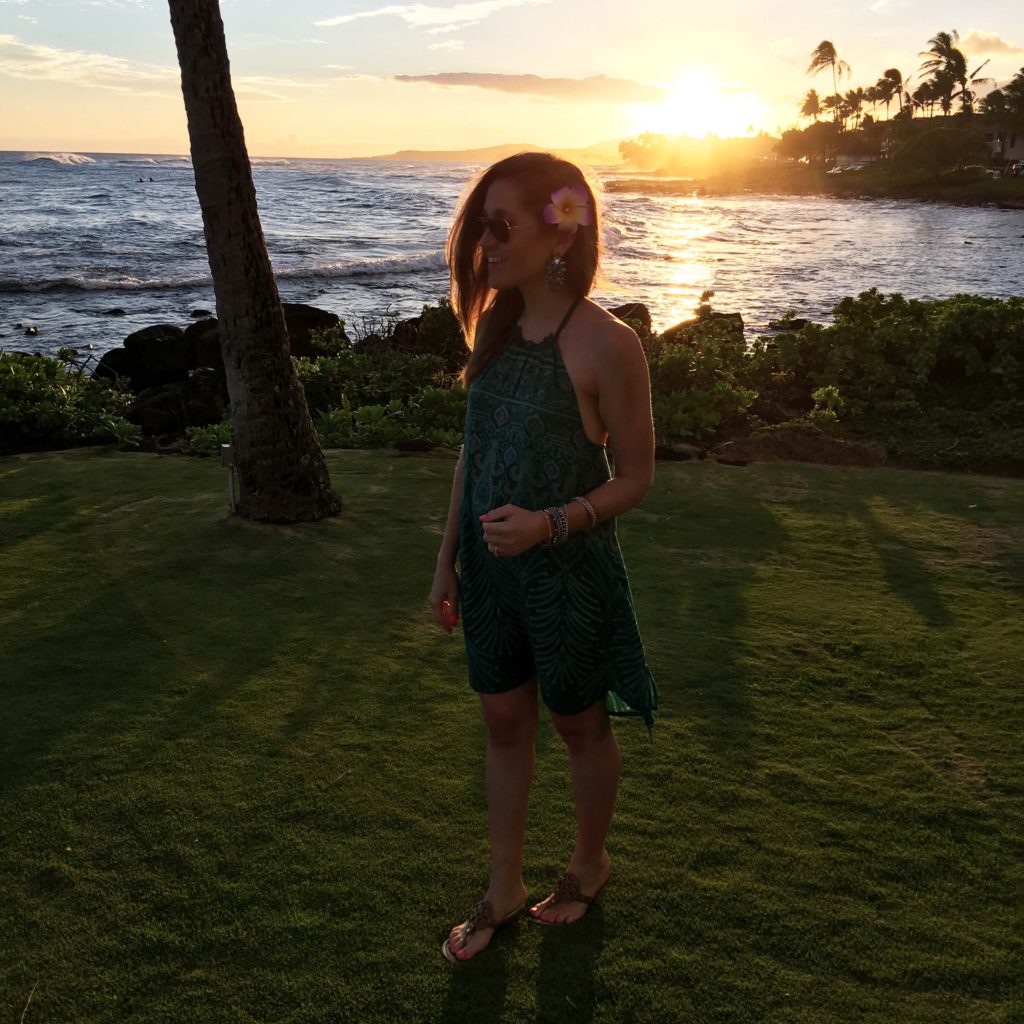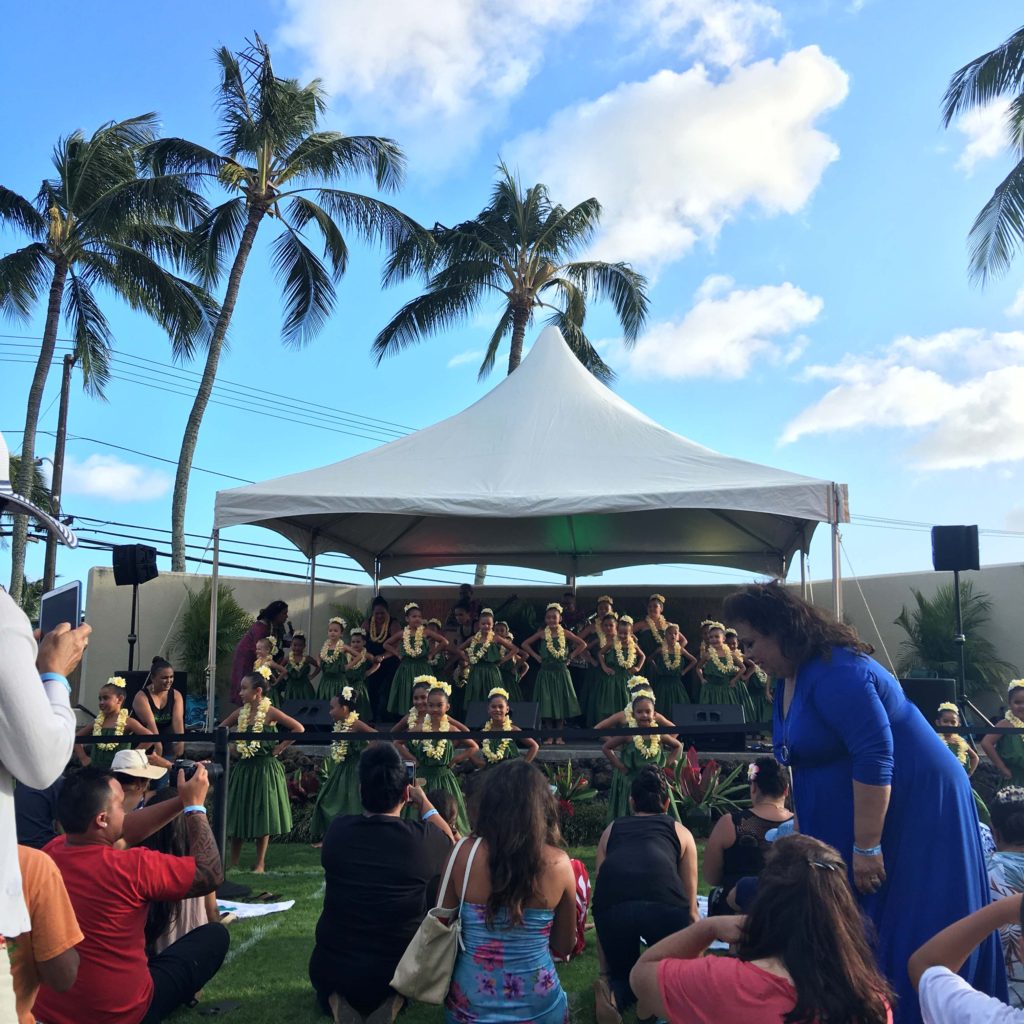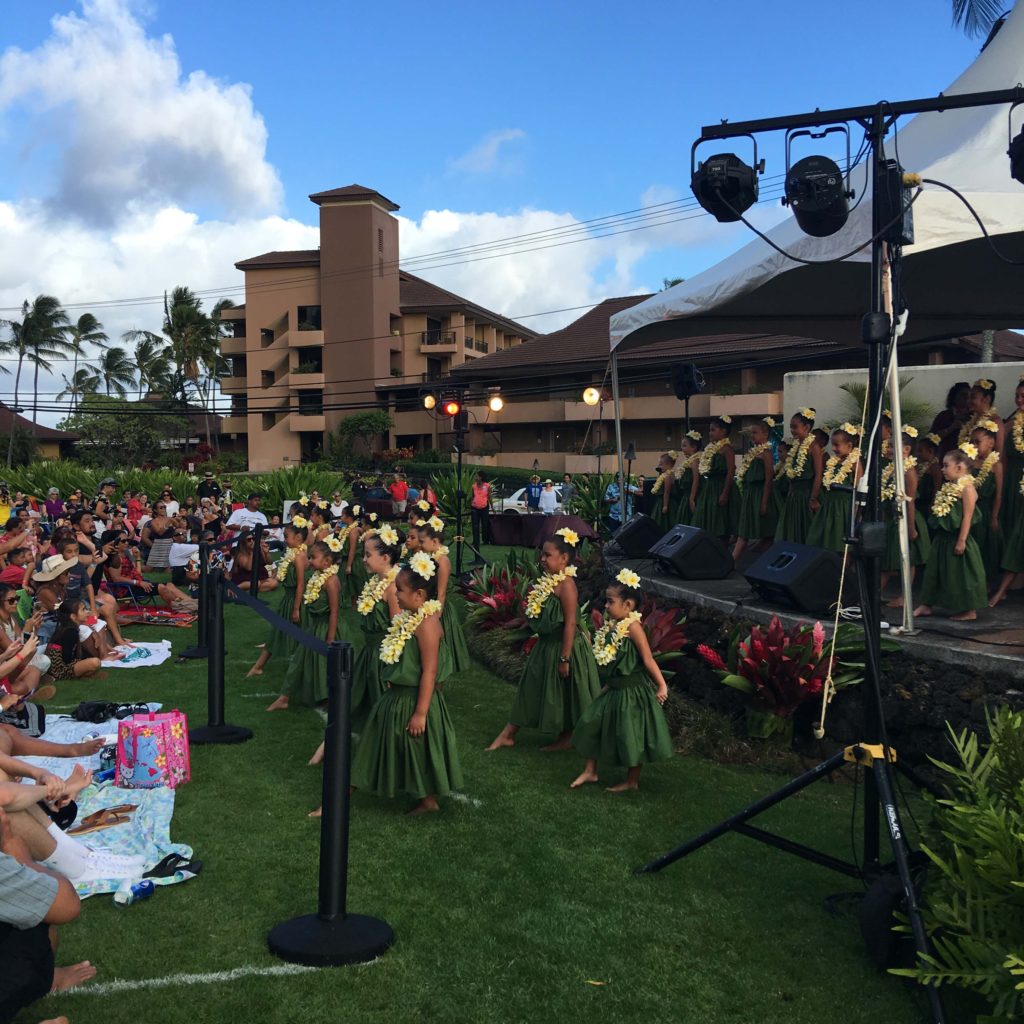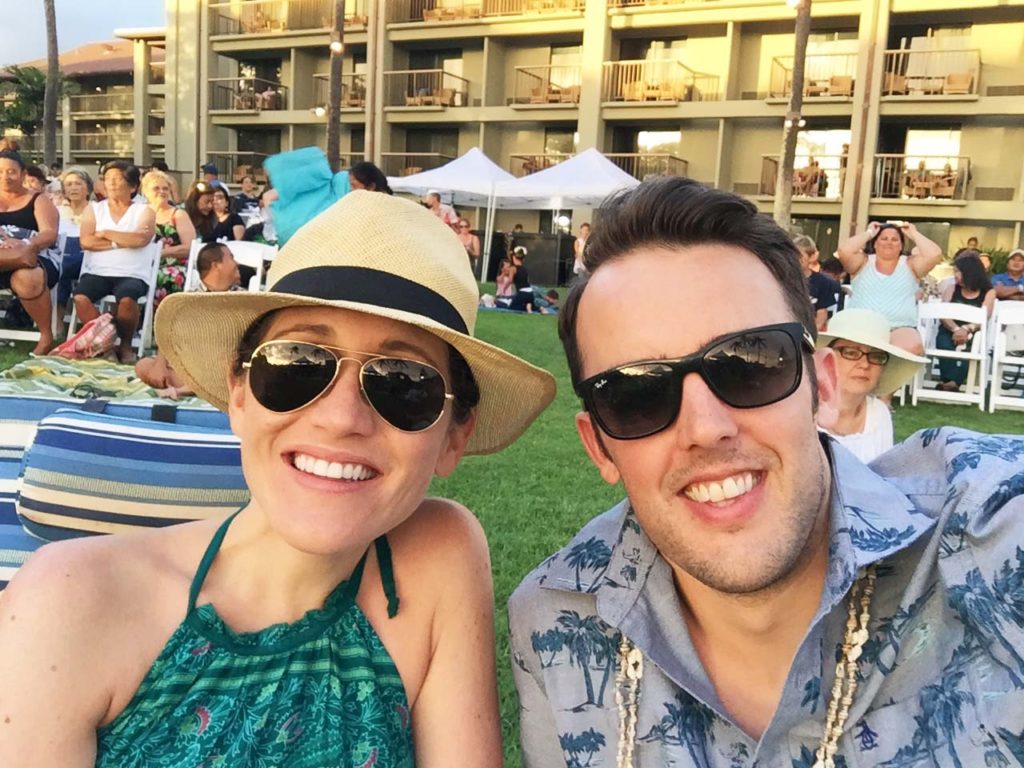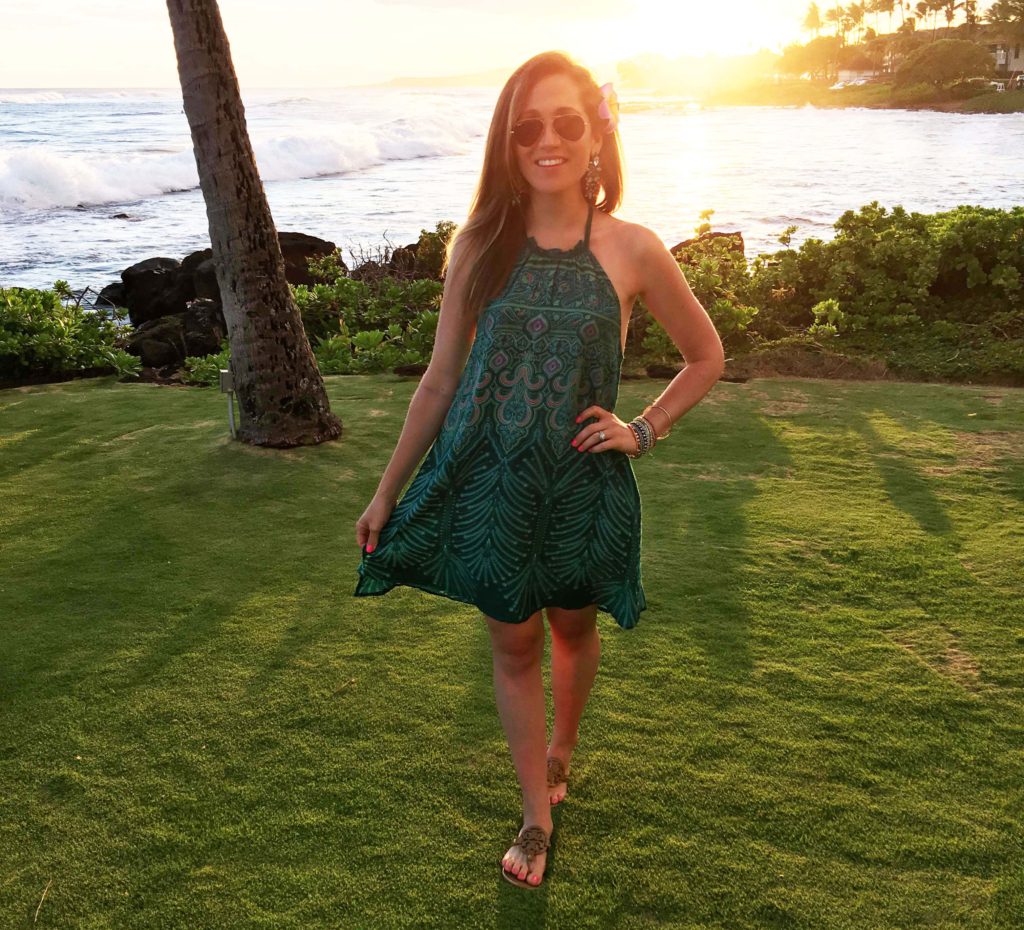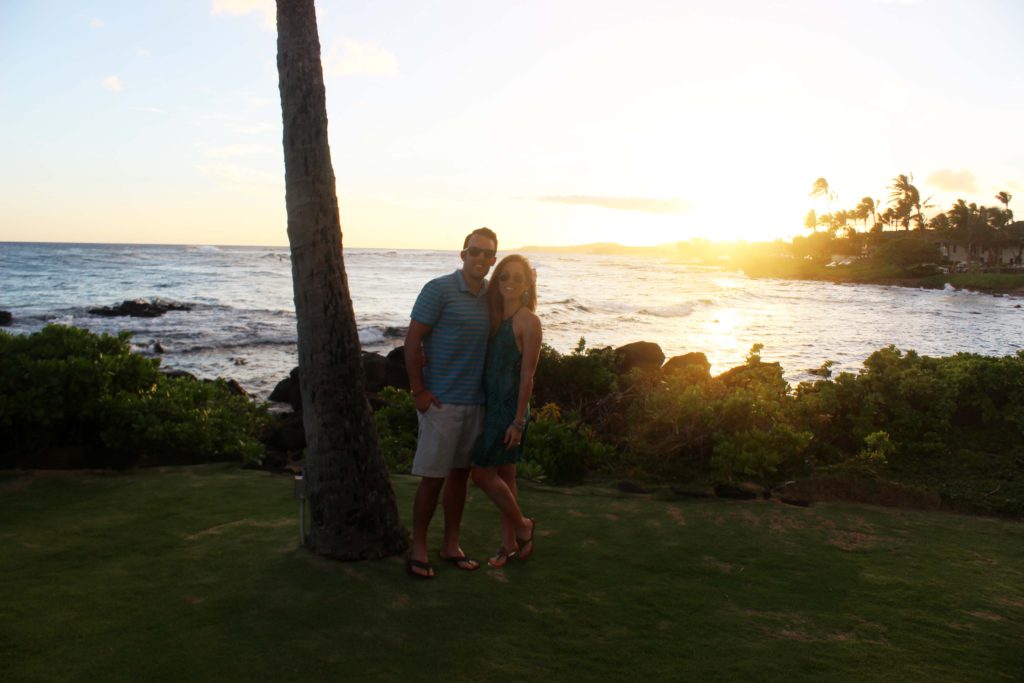 What do you like to treat yourself to in preparation for a summer vacation?? Have you ever been to Hawaii? Let me know in the comments!!
Thanks for stopping by! xo