Hi, friends! I decided to break up my Alaska recap into three separate blog posts – Talkeenta + Denali National Park, Anchorage, and Seward. Our journey in Alaska wasn't the most direct but our trip was planned around specific activities so it was what was required:
Day 1: Flew into Anchorage in the evening, then drove two hours north to Talkeetna and spent the night.
Day 2: Mid/late afternoon drove back to Anchorage from Talkeetna and spent the night.
Day 3-4: Drove three hours south to Seward from Anchorage and spent two nights.
Day 5: Drove back north to Anchorage and flew home that evening.
As you can tell, we did a lot of back and forth driving but man oh man was it worth it. There is probably a better way to plan your visit to Alaska but if you are only able to carve out a few days to see some highlights, we highly suggest our route!
—-
We landed in Anchorage late at night with a two hour drive ahead of us to Talkeetna. We picked up our rental (free upgrade woo!) and headed out. Alaska is one hour behind PT which made the long drive was pretty brutal – yes that one extra hour definitely affected us! I tried my best to stay awake so E didn't have to drive in the dark alone…I failed. Thankfully, he got us to our cabin in Talkeetna with no issues. It was so refreshing to wake up our anniversary morning in the middle of nowhere. Just our cabin in the wilderness, a sunny sky, and my favorite guy. A perfect start to our third anniversary celebration.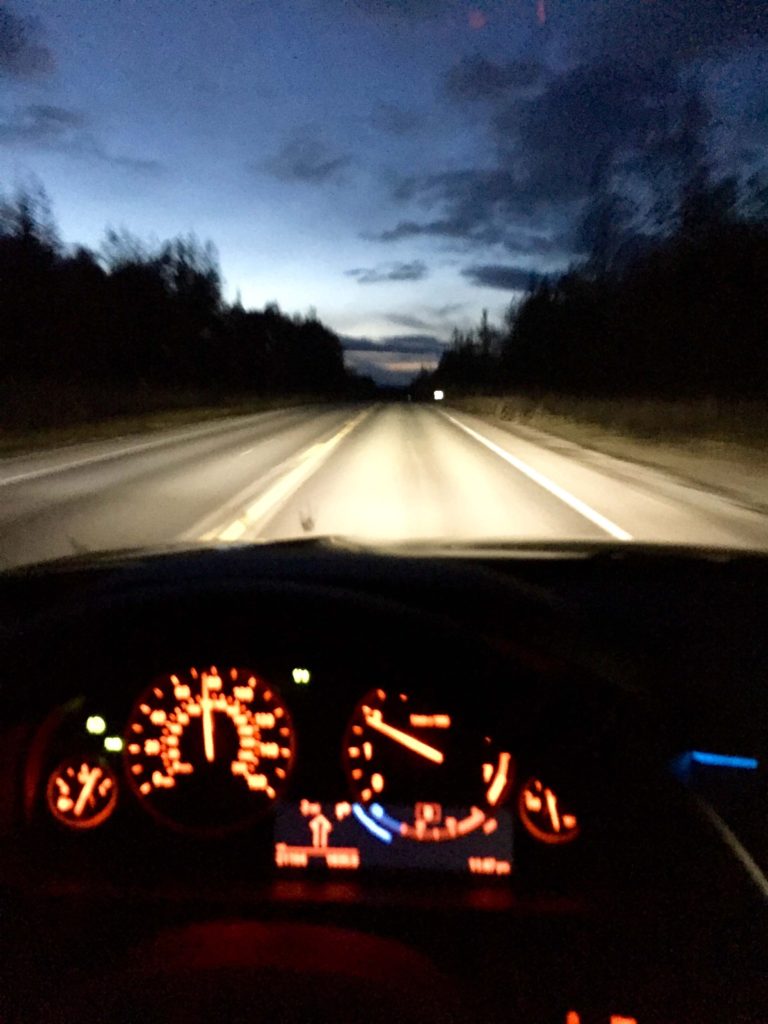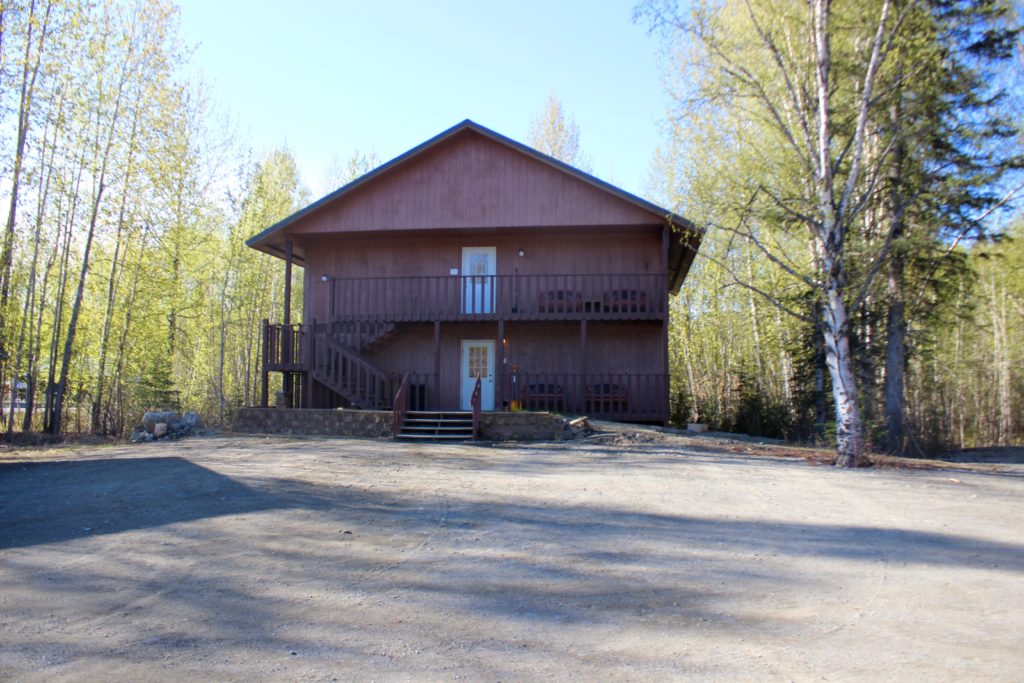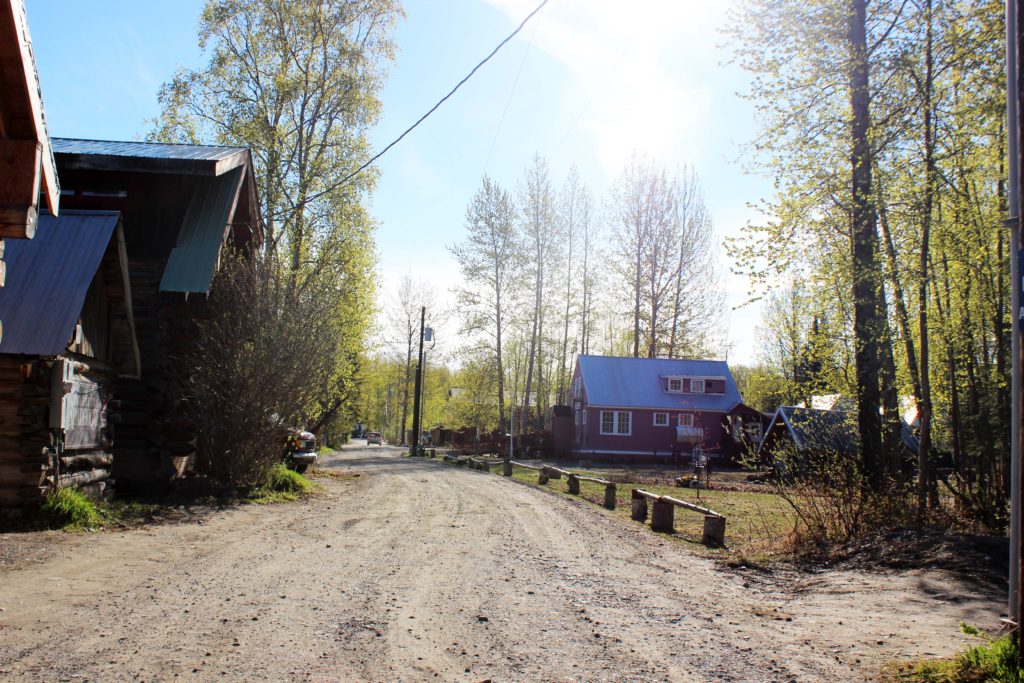 We had breakfast at The Talkeetna Roadhouse, which was an experience. Explorers from all over the world dined together, family-style, anxious and excited for our adventures ahead. Everyone had similar but different activities planned and it was fun to just *feel* the excitement in the air. We filled up on eggs and bacon, coffee, and pastries (because, vacation) and headed on our merry way.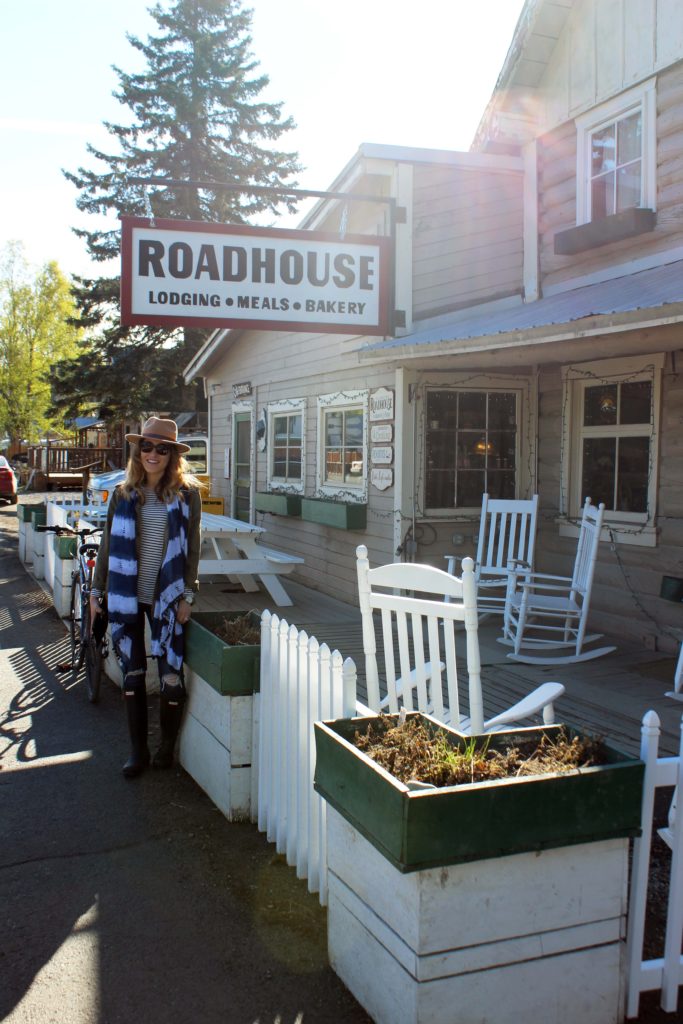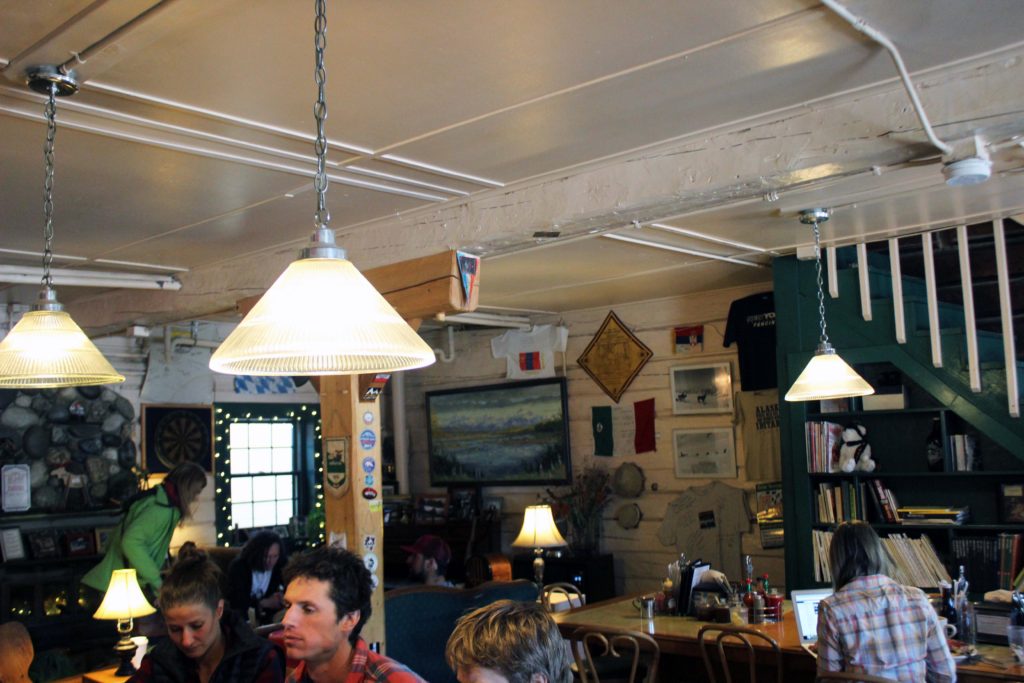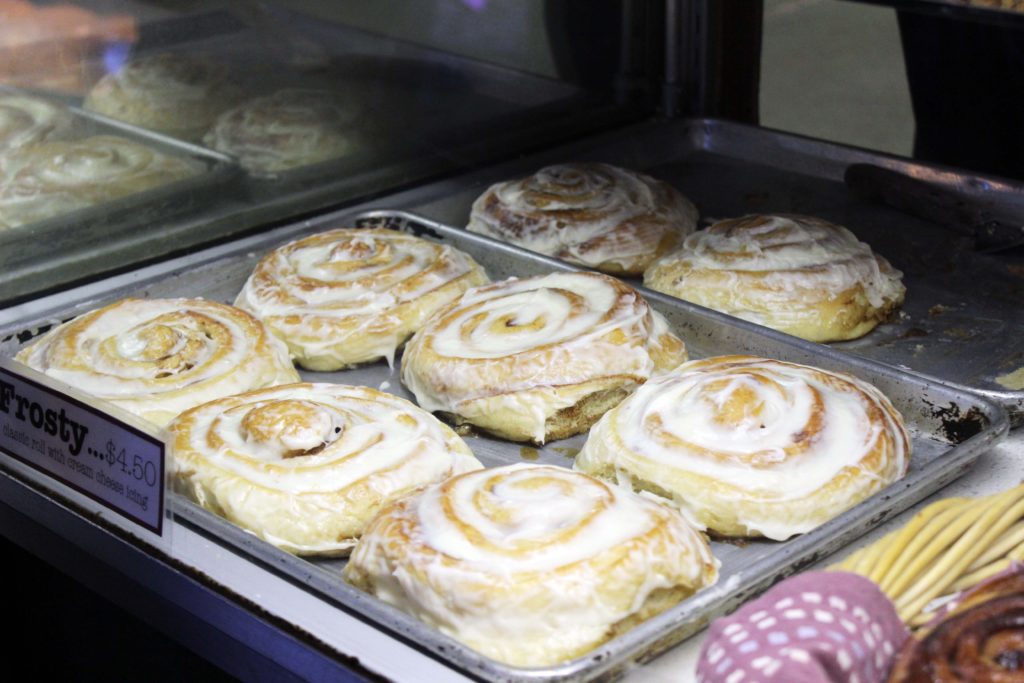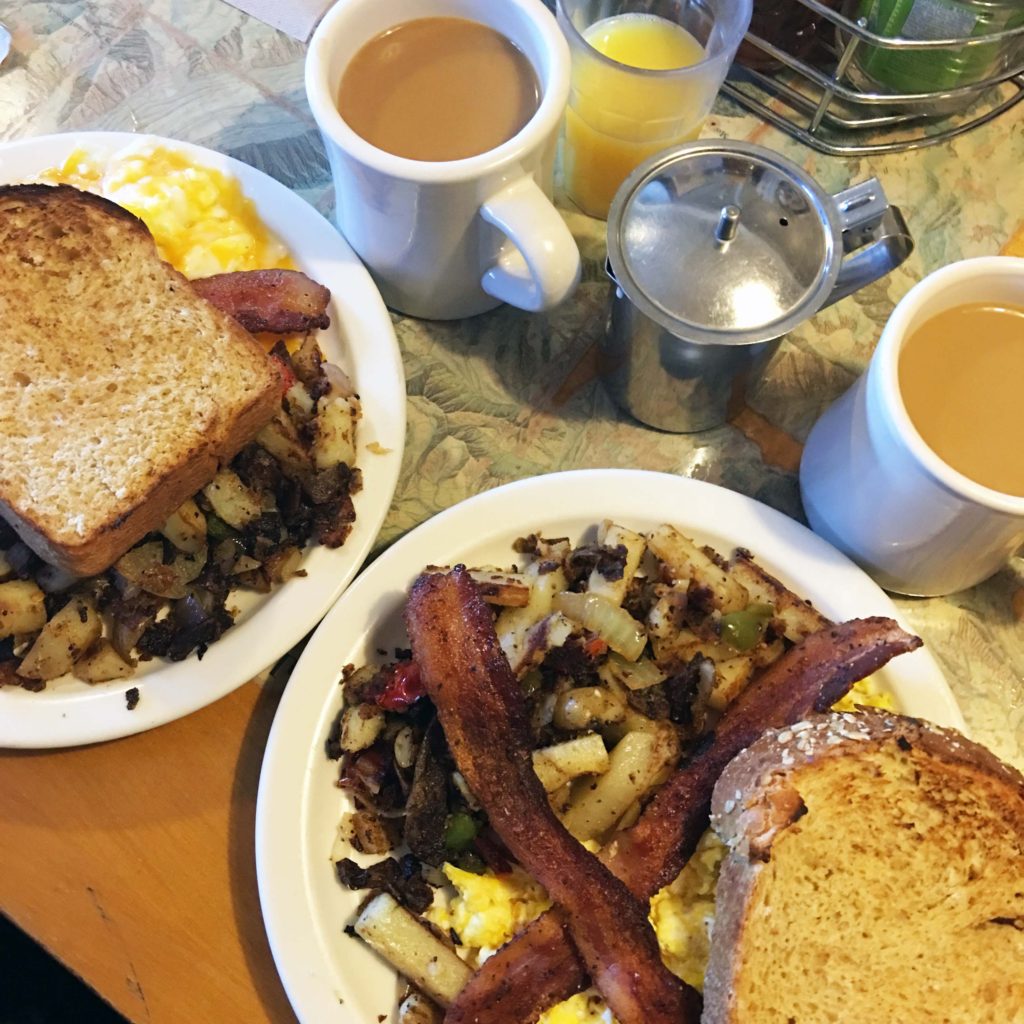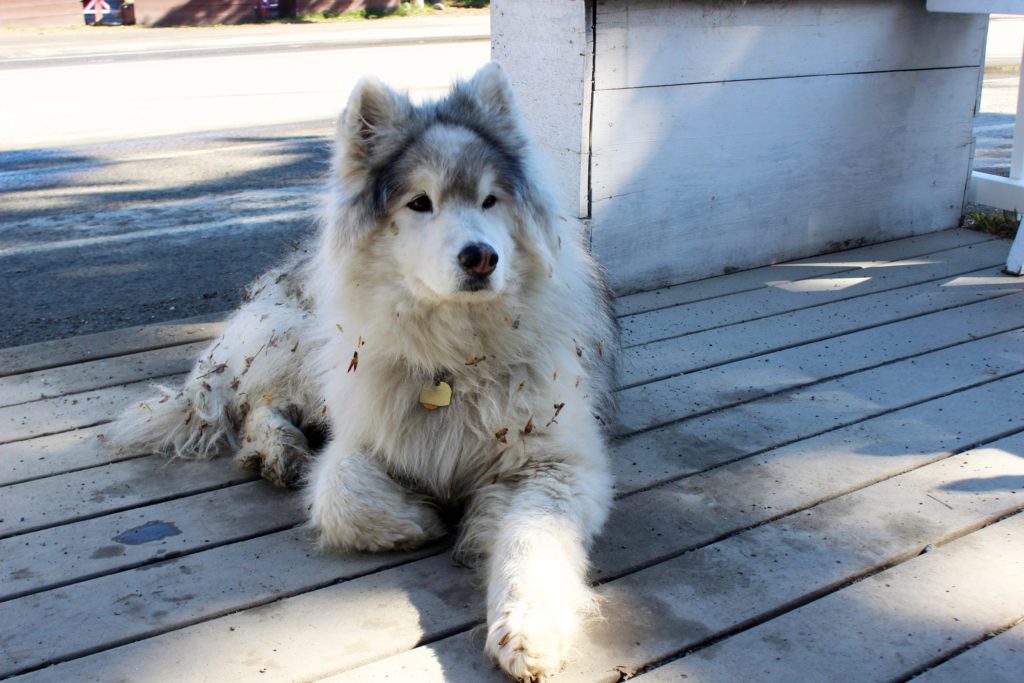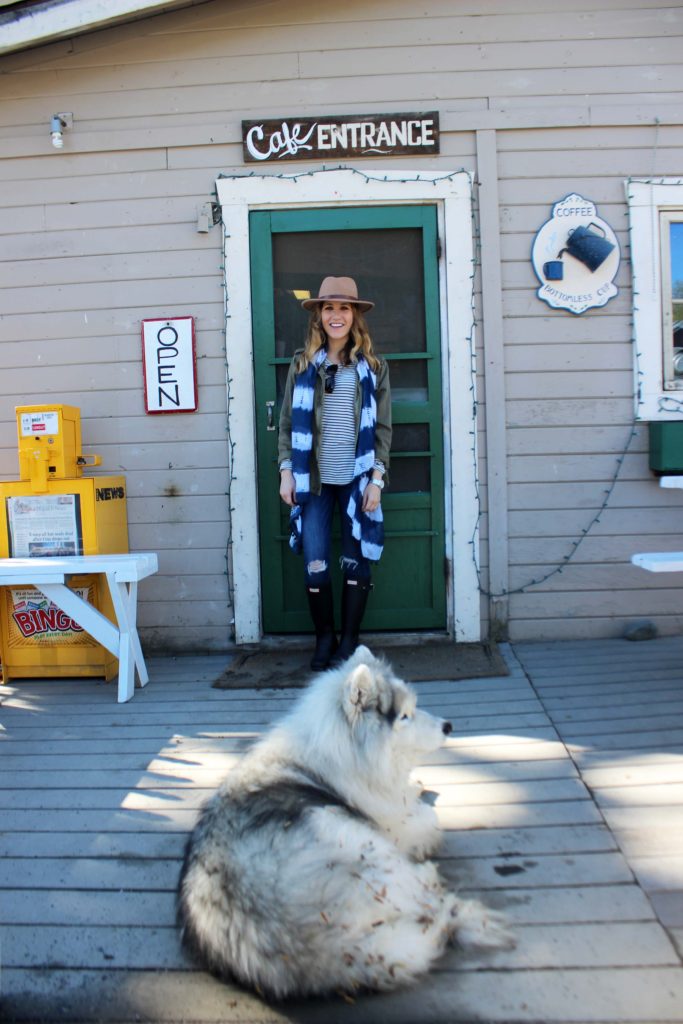 To celebrate our third wedding anniversary, E had reserved a flight around Denali National Park in a DeHavilland Beaver plane, where we would soar through Denali National Park and land on an actual glacier! I was Christmas-morning excited for this bucket list adventure he planned for us. I'd be lying if I didn't say nervous energy was also coursing through my body. We soon met our pilot (a woman!) and the three other folks we would share this once-in-a-lifetime experience with. It still amazes me this is our pilot's JOB!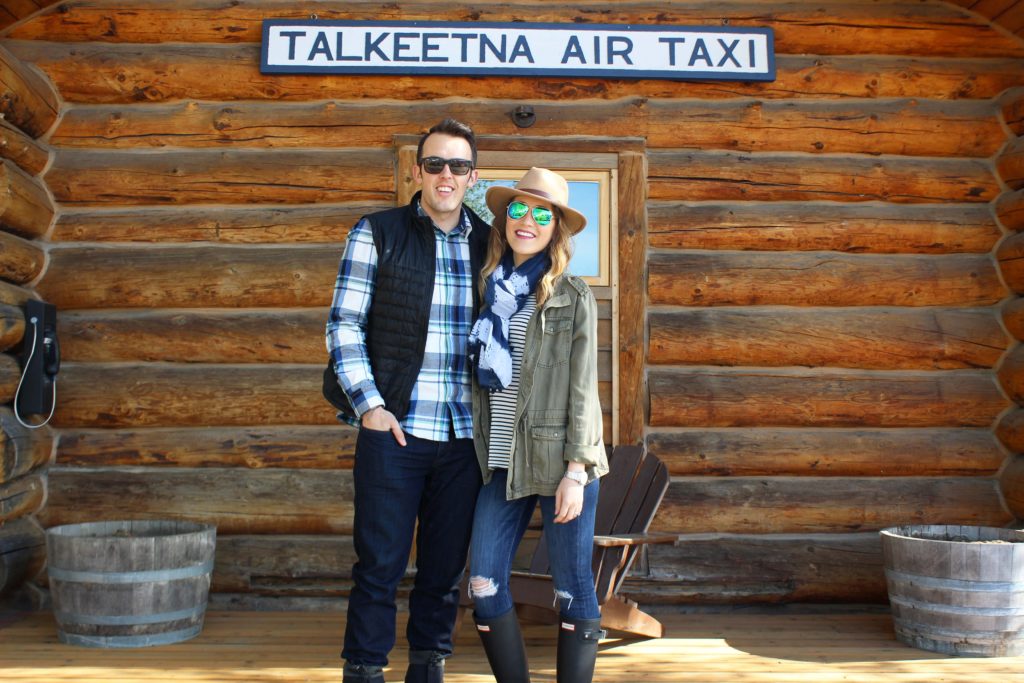 After a quick flight safety chat, we found ourselves seated on the plane, headsets on. The plane is not pressurized so as we climbed in elevation I could feel my heart beat a little faster; it was probably nerves but I thought I was losing my breathing air! Ha! #dramatic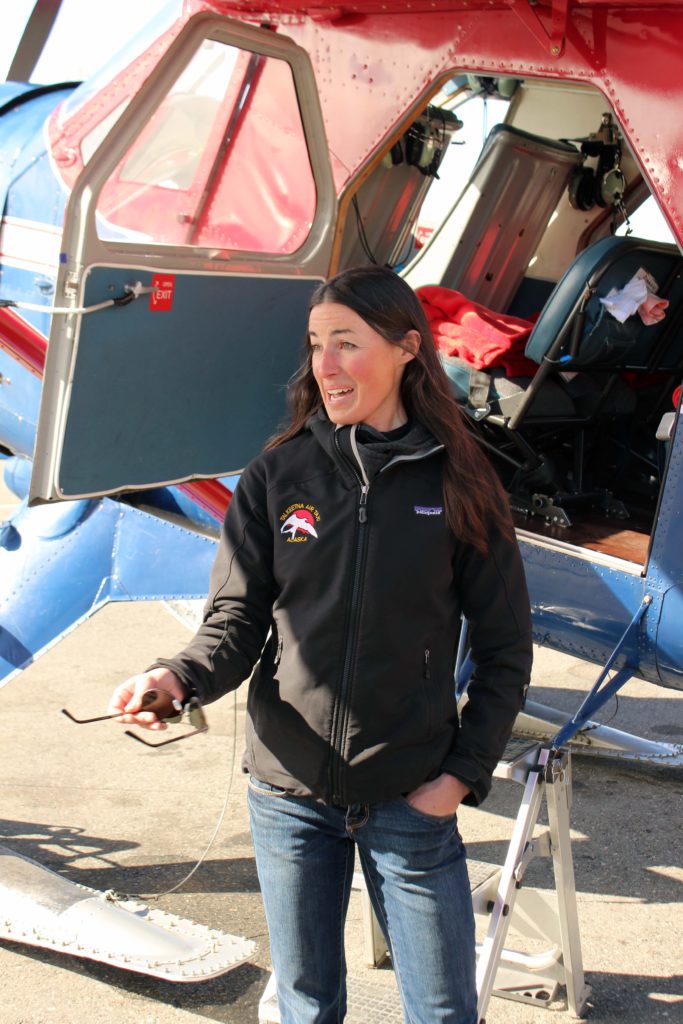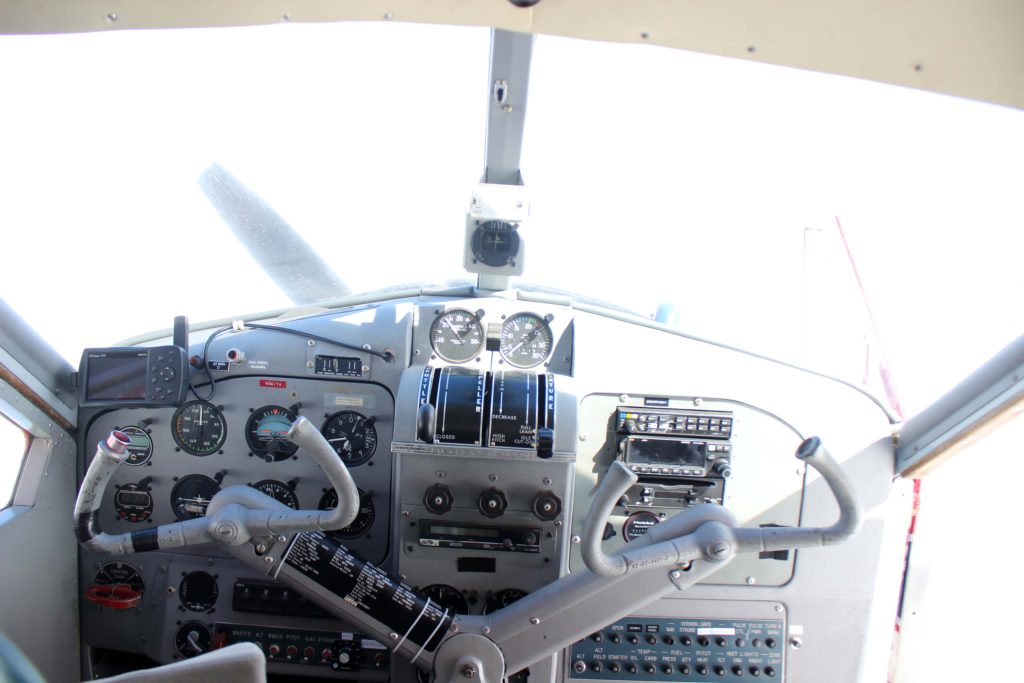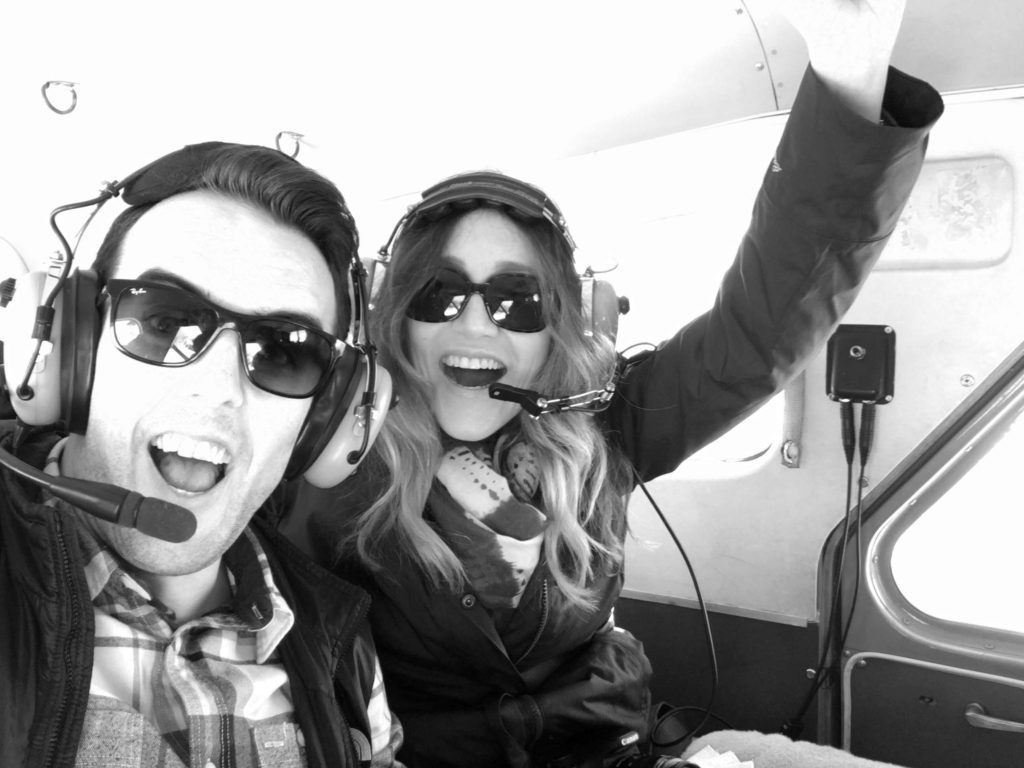 We soared through the marshland of Alaska, on the lookout for any wildlife. Our pilot informed us that 60% of Alaska is marshland. Who knew? The views were vibrant and the only words coming out of our mouths were "Wow…" and "Look over here" and "Woooow" (again). Little did we know how much better it would get.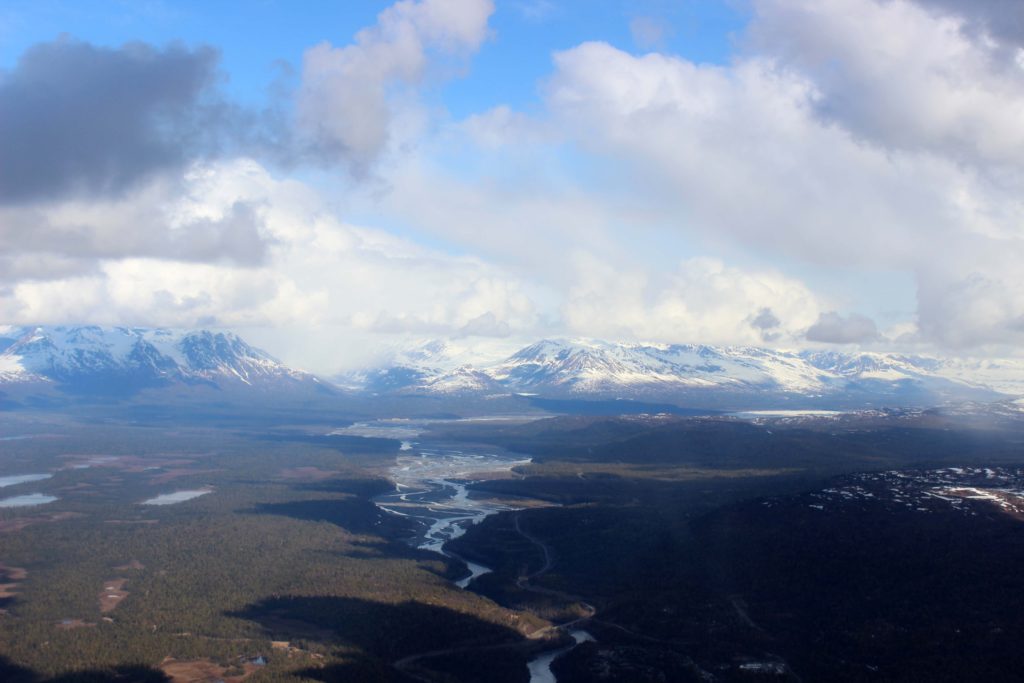 Once we reached the mountain ranges of Denali National Park, it was game over. Each stunning view overshadowed the next. Because our plane was so small, we were able to get up close to the glaciers for optimal viewing. We circled around Mt. McKinley – or as President Obama would say, Mt. Denali – which is the highest mountain peak in North America, with a summit elevation of 20,310 feet. It is so tall that the peak of the mountain has it's own weather pattern. Flying so close to the mountain sparked a new desire to summit a mountain. Maybe one day. Putting that on the bucket list…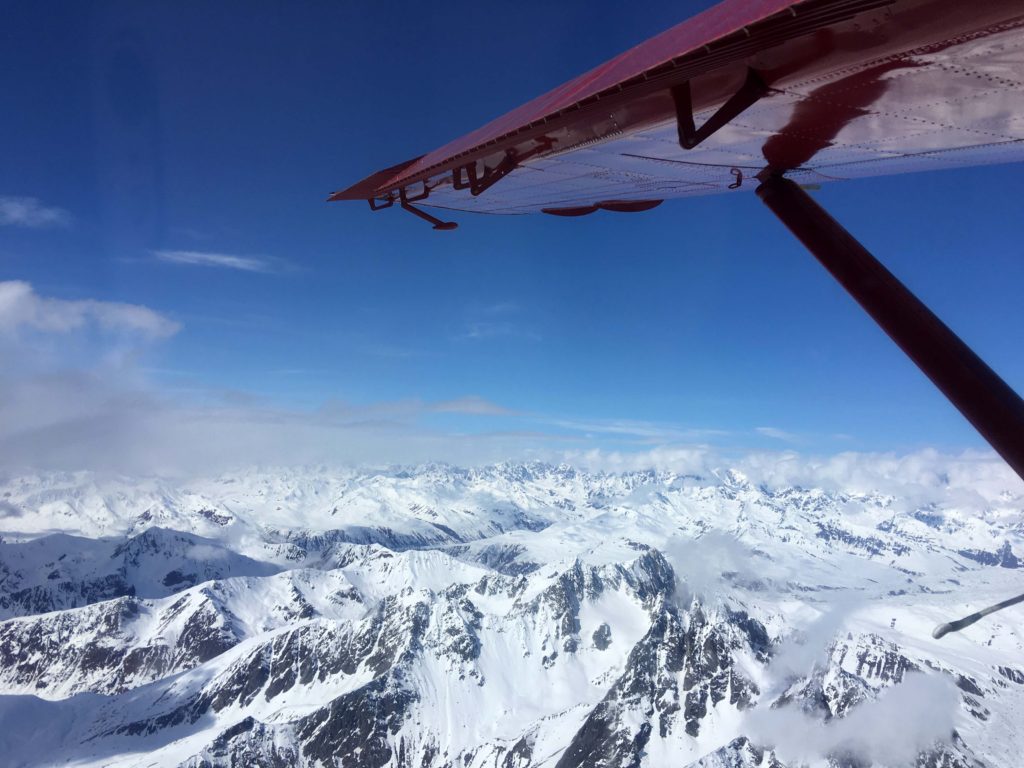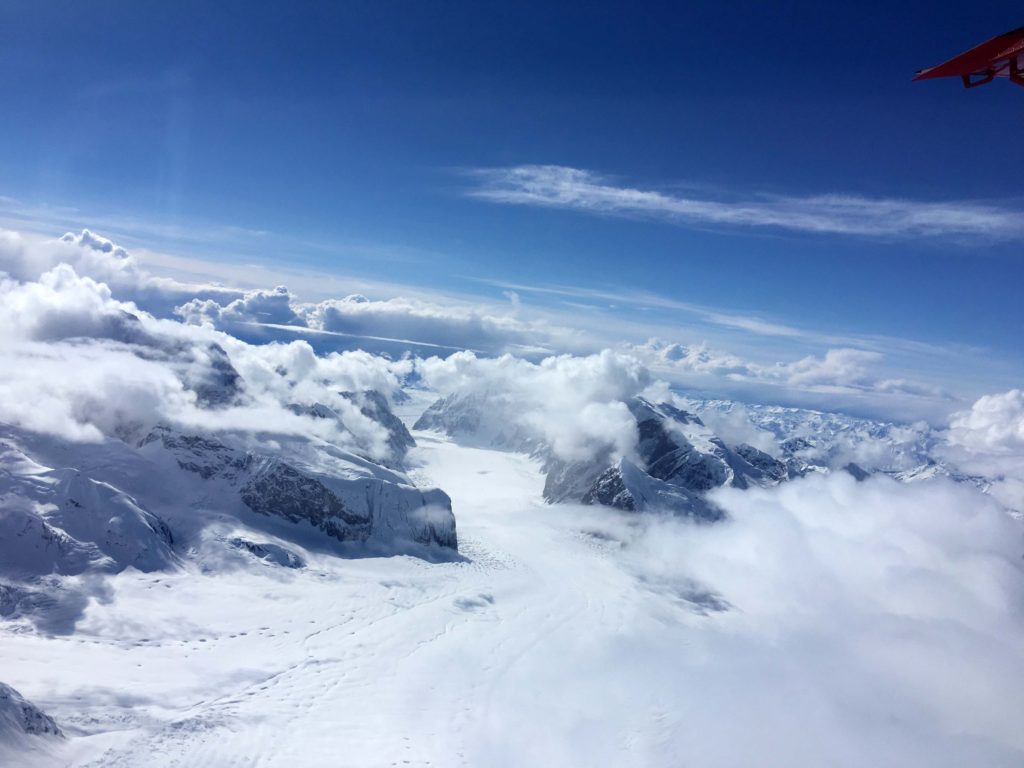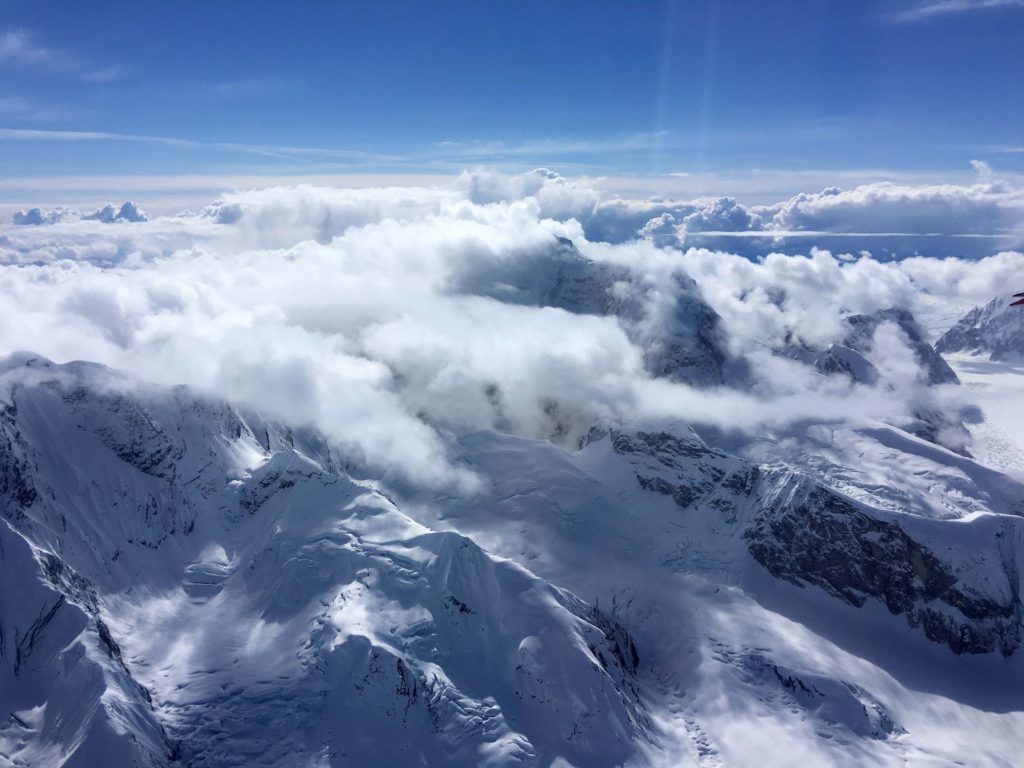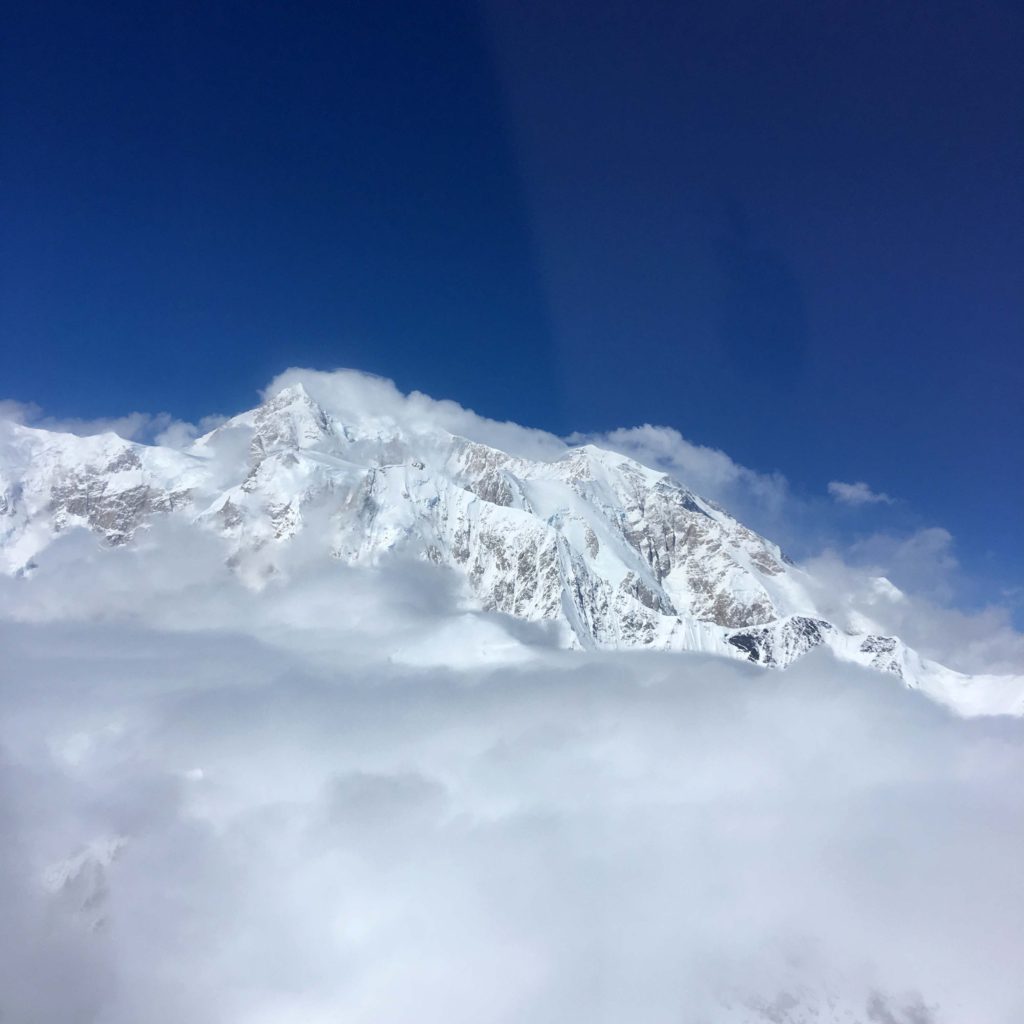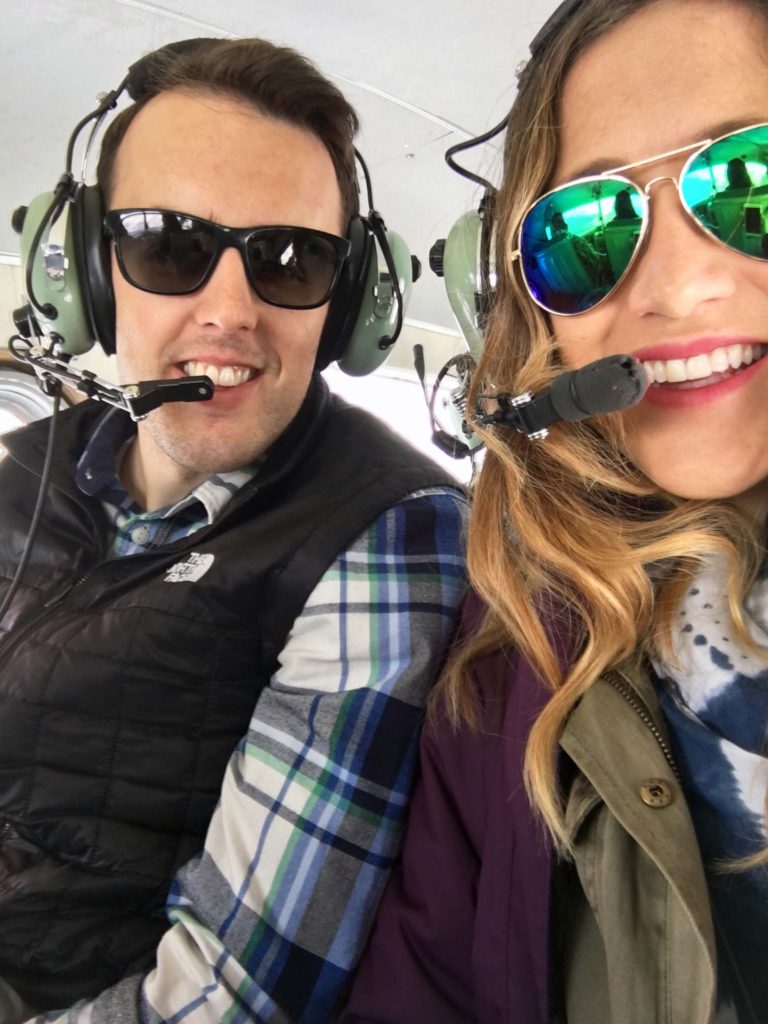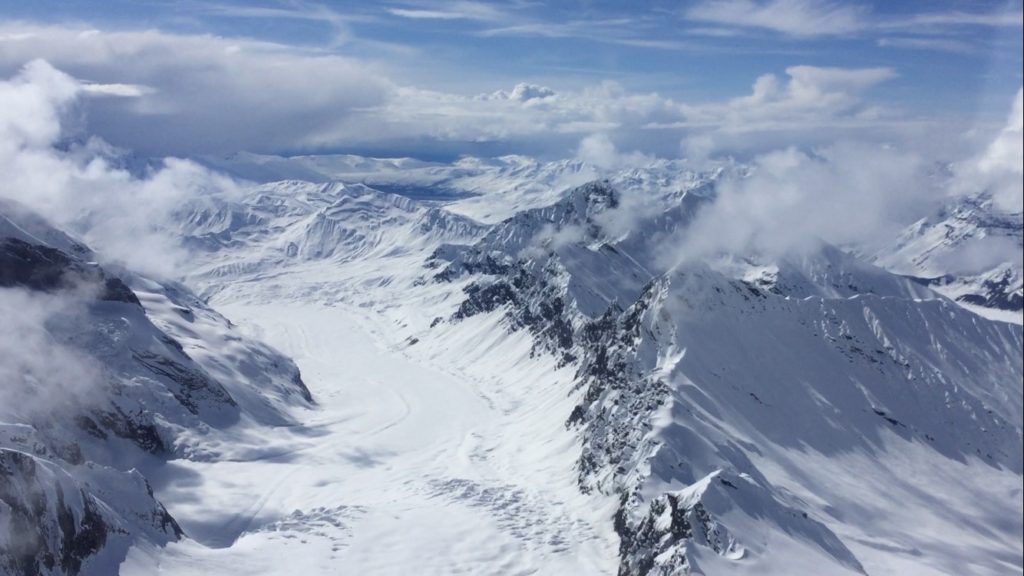 The absolute highlight was landing on a glacier!! The glacier is covered in a few hundred feet of snow so it was safe to get out of the plane and explore for a bit. It was an incredible experience to exit the plane and run around the glacier with not a soul in sight, making the first snow marks as far as the eye could see. Our flight-friends stayed close to the plane but E and I explored a bit further away, feeling like the only people in the world. My only regret is that I didn't lay down and make a snow angel. I'm serious.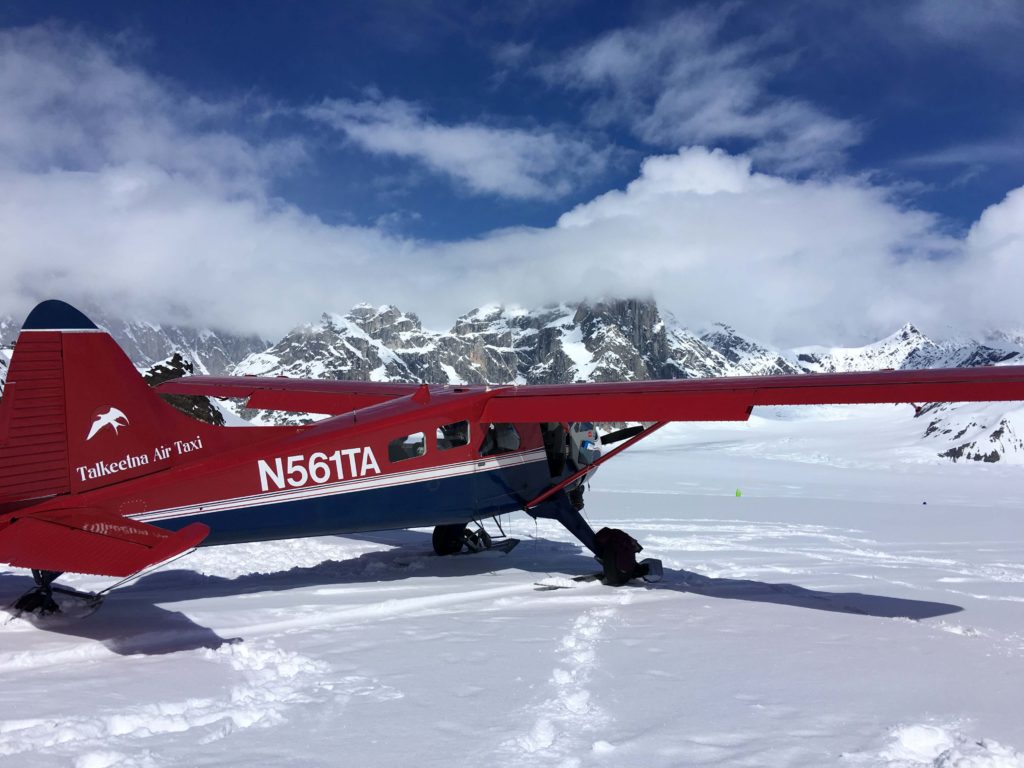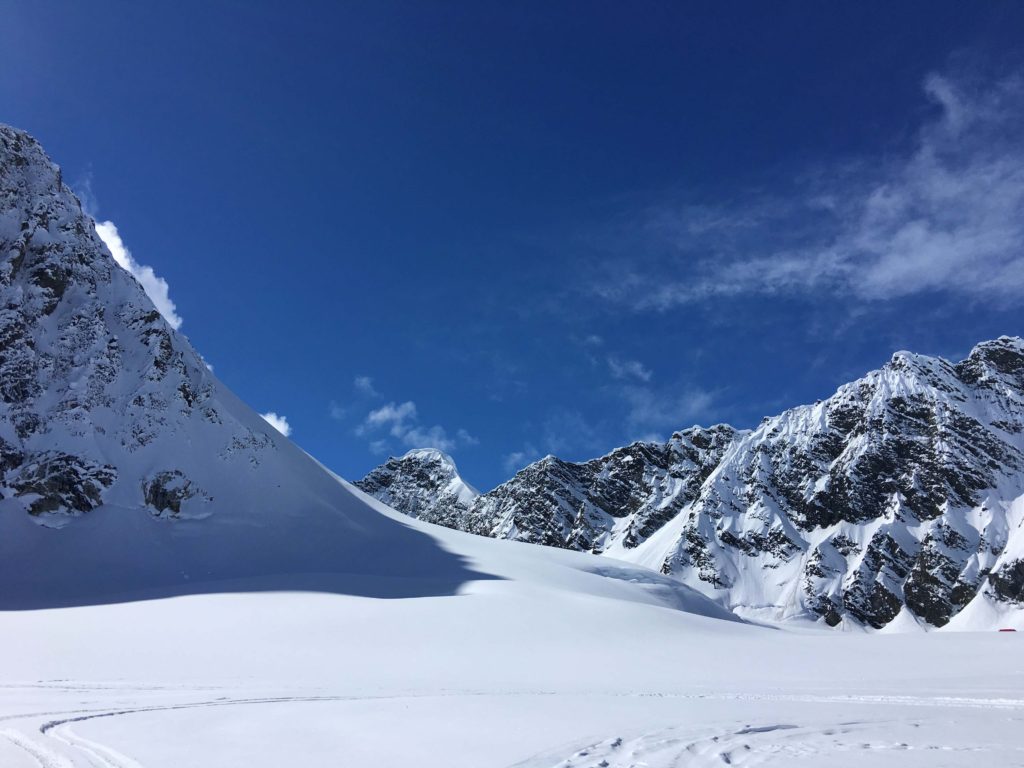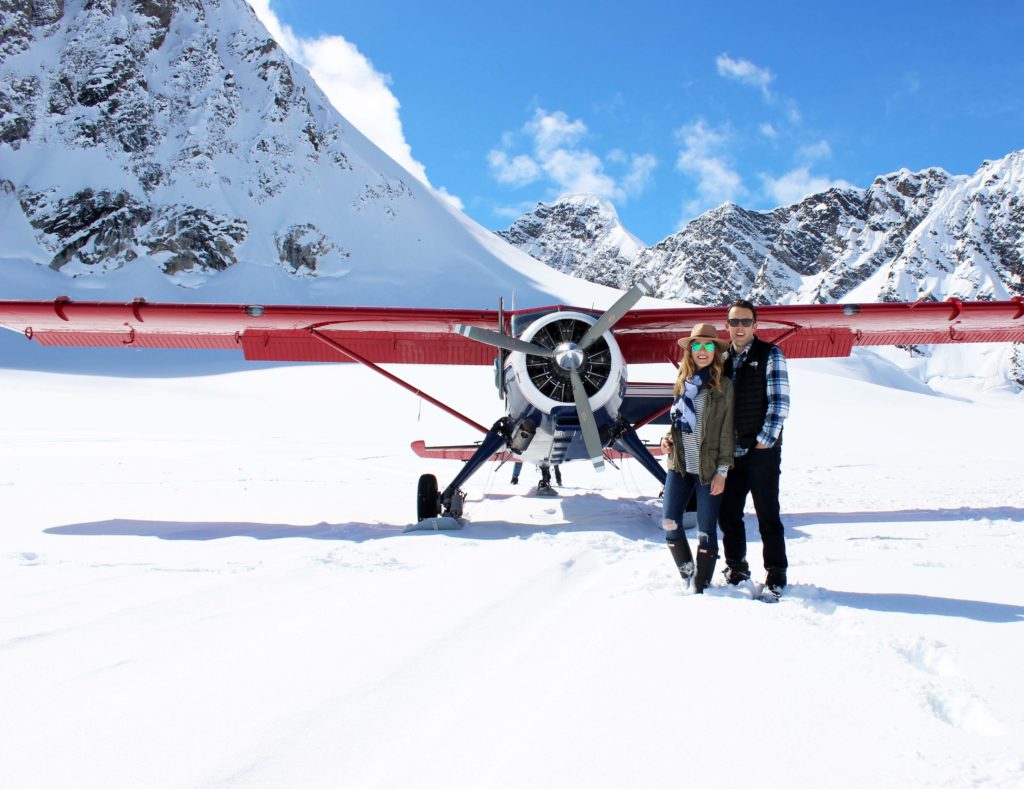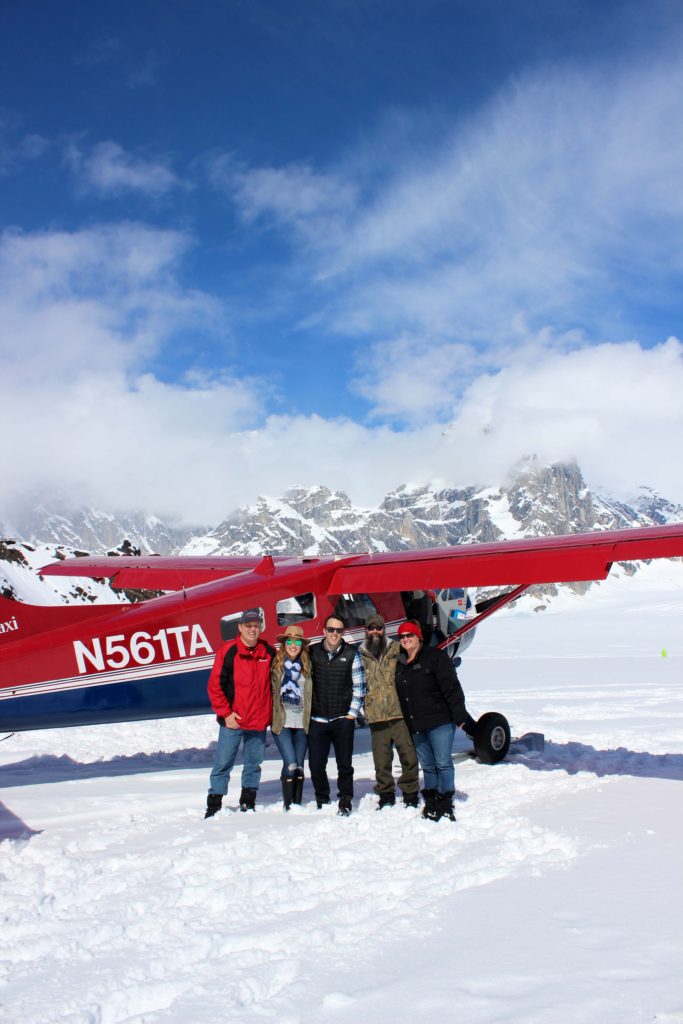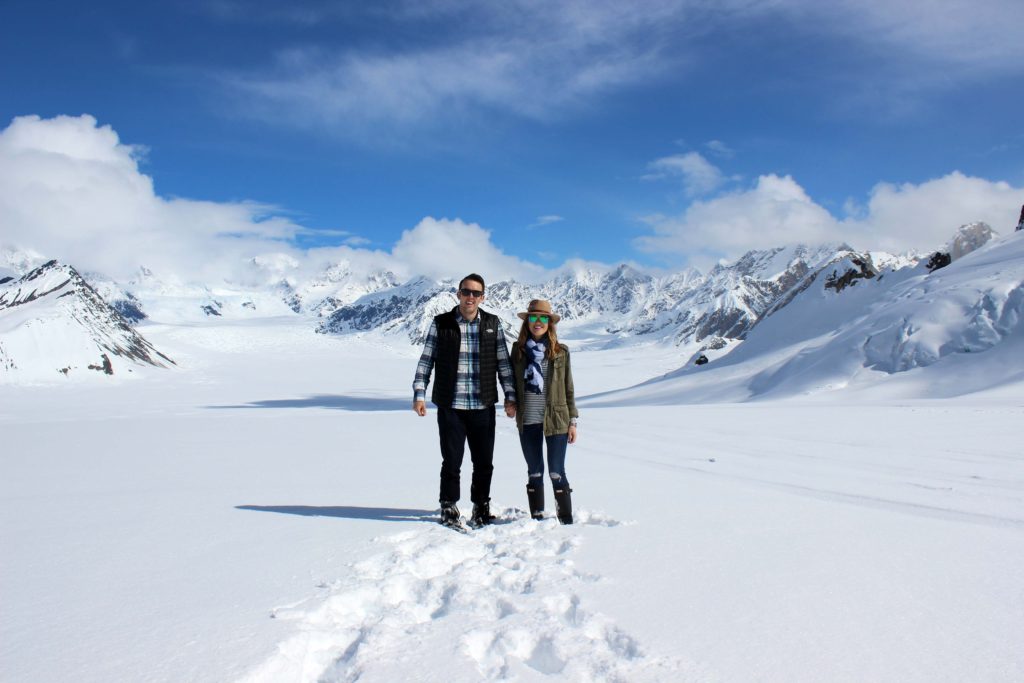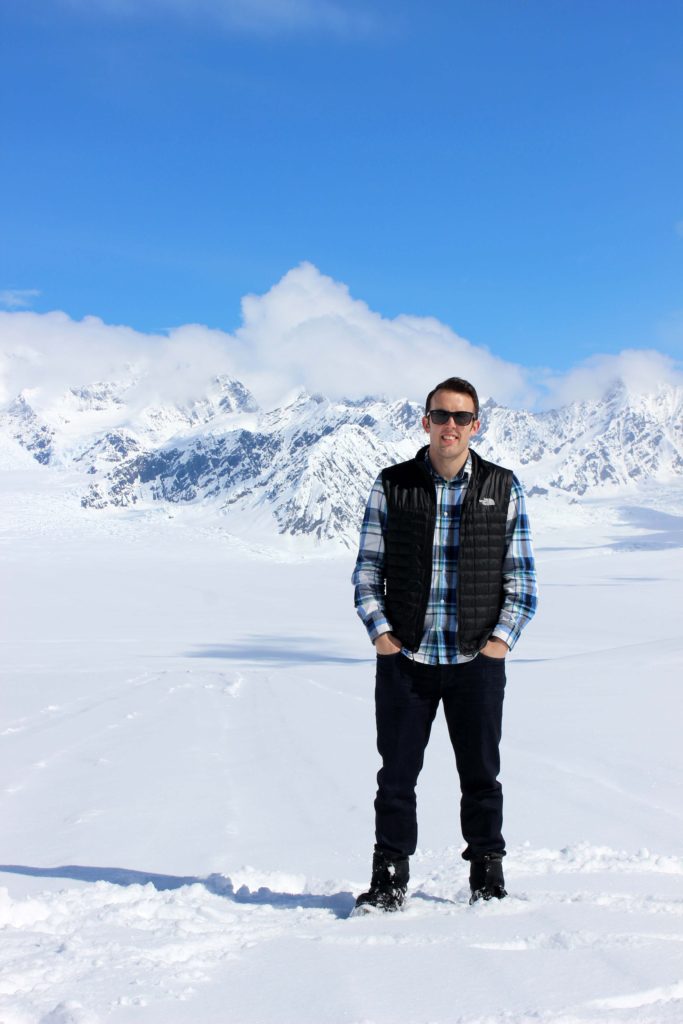 After we had our fun, we piled back into the plane for a few more loops around various mountain peaks in Denali National Park. It was amazing to be one of the only planes in the air! Since we visited a few weeks before peak season, we had the skies to ourselves. I would absolutely recommend this activity with Talkeetna Air Taxi if your vacation plans ever include a trip to Alaska!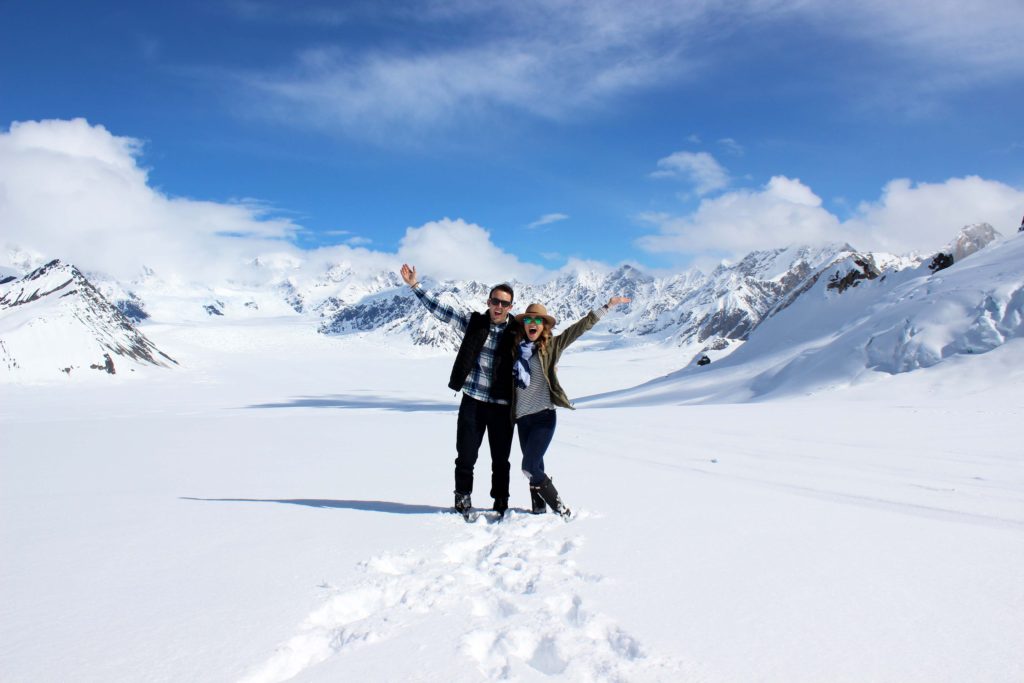 SHOP THE LOOK