Today's post is all about Seward, Alaska as I finish up recapping our anniversary trip back in May.
Day 1: Flew into Anchorage in the evening, then drove two hours north to Talkeetna and spent the night.
Day 2: Mid/late afternoon drove back to Anchorage from Talkeetna and spent the night.
Day 3-4: Drove three hours south to Seward from Anchorage and spent two nights.
Day 5: Drove back north to Anchorage and flew home that evening.
Seward, Alaska is a sight to be seen. It is a tiny harbor town about 125 miles from Anchorage situated on Resurrection Bay. It is also well-known for being mile zero of the popular dog sled trail, The Iditard. Seward's climate is predominately rainy year-round, which we are now no strangers to living in Seattle. We were fortunate to experience Seward in a multitude of weather patterns – overcast, rainy, and sunny – which made for some cool experiences and photo opportunities.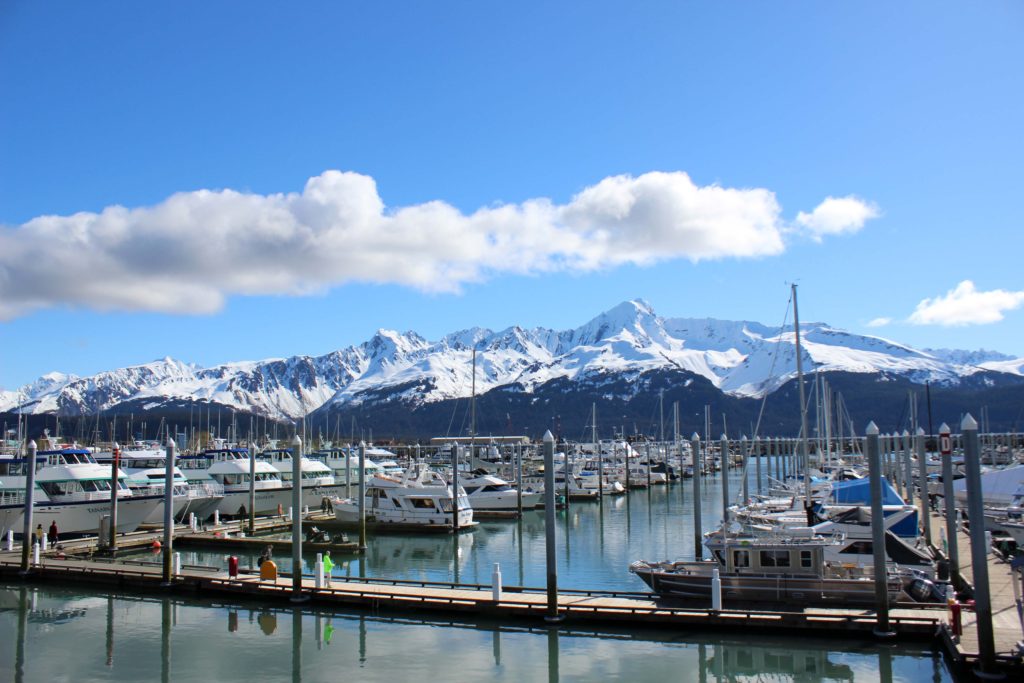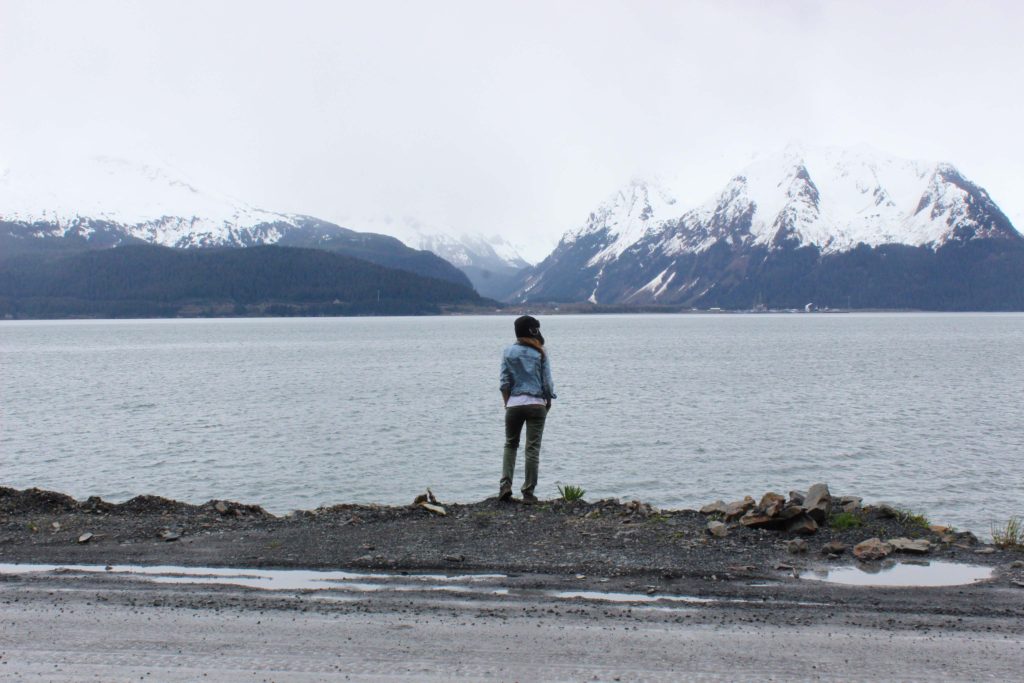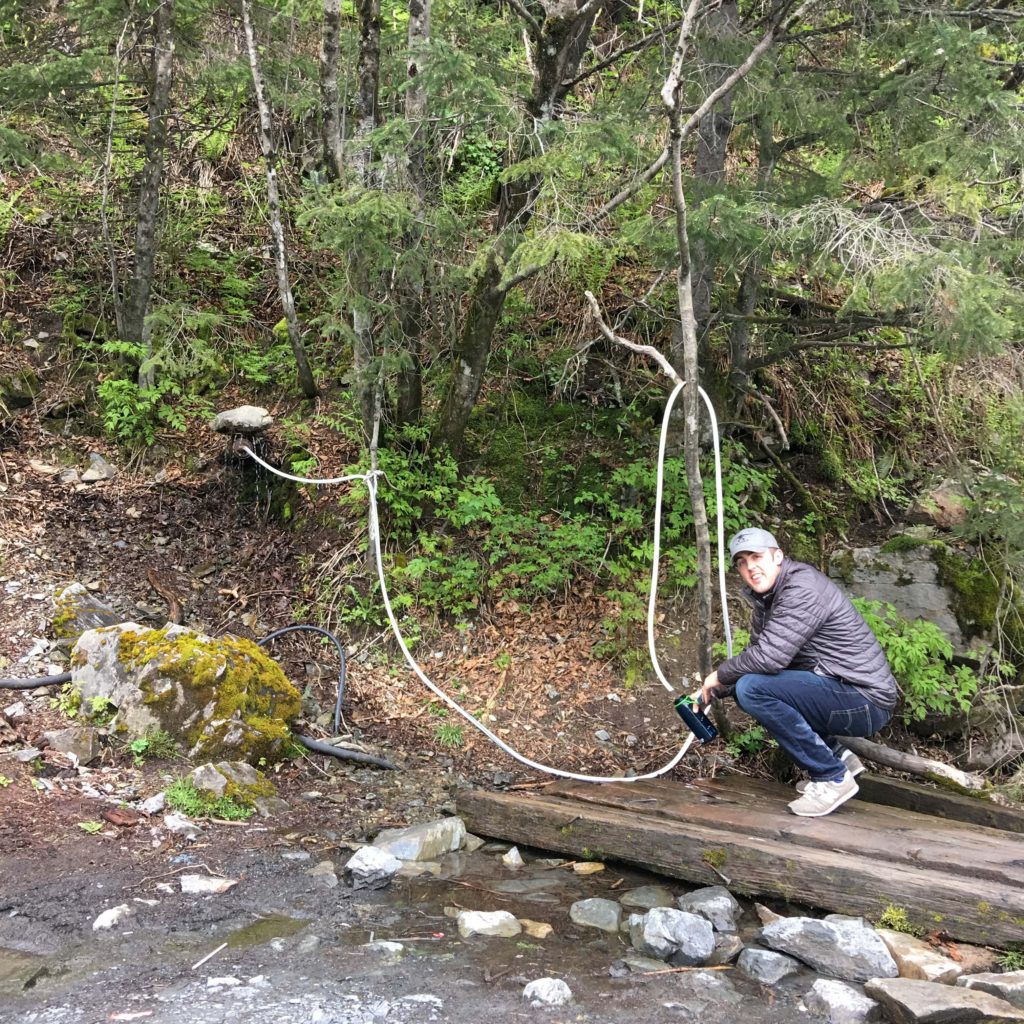 We stayed at Angel's Rest of Resurrection Bay in the Gatehouse cabin, one that I can't recommend strongly enough. It's a private no-frills cabin equipped with a full kitchen, private ensuite bathroom, grill and balcony, fire pit, and best of all floor to ceiling window facing Resurrection Bay from the bed. Because there was a full kitchen and a grill outside, we shopped at the local store for food and cooked all of own our meals. How could we not with that view?! If you visit Seward, you MUST stay here!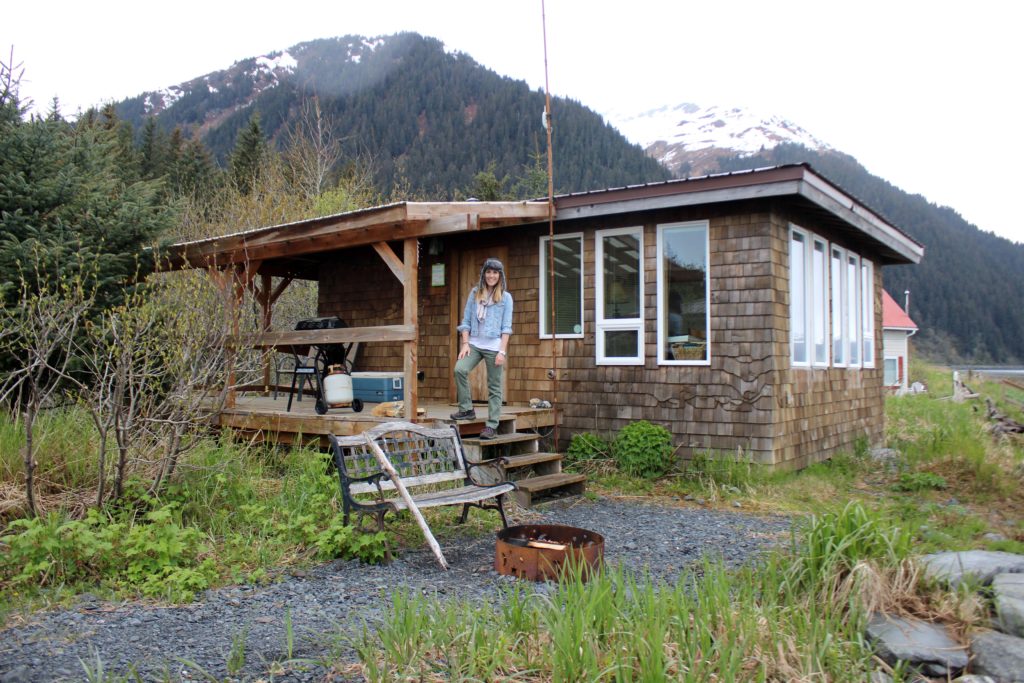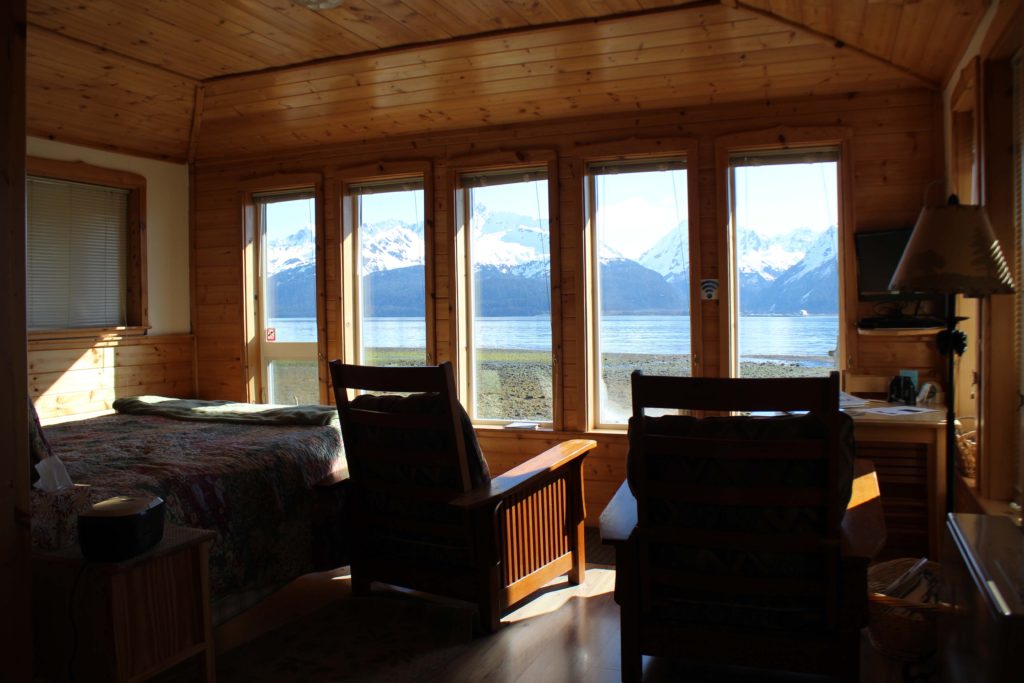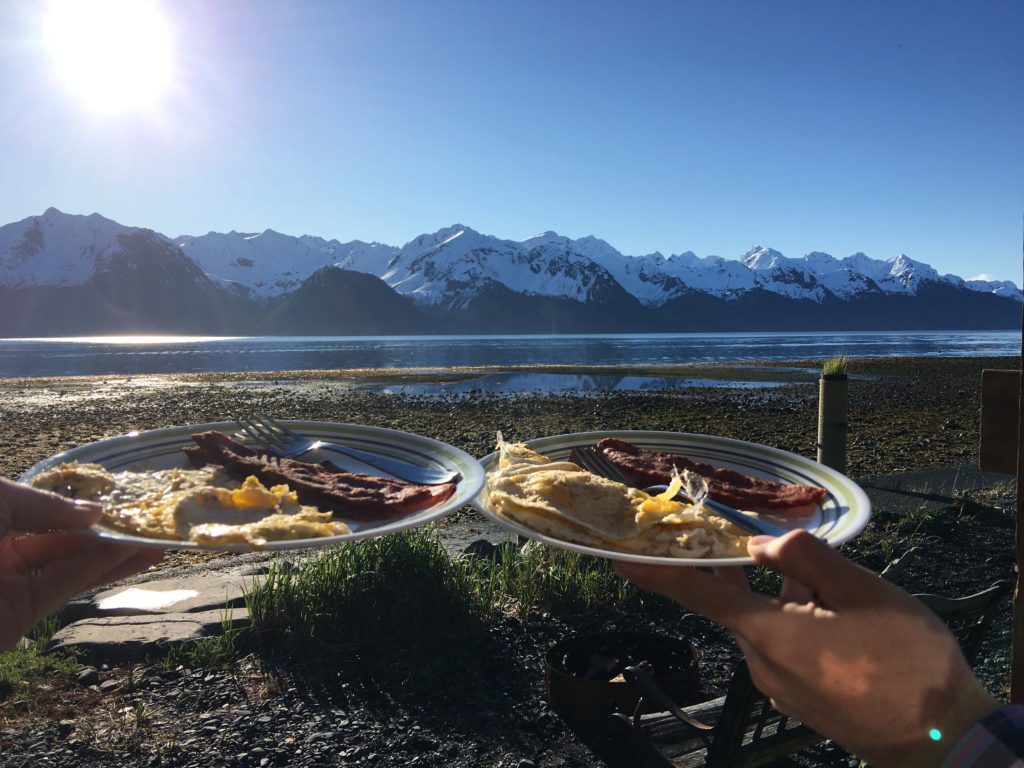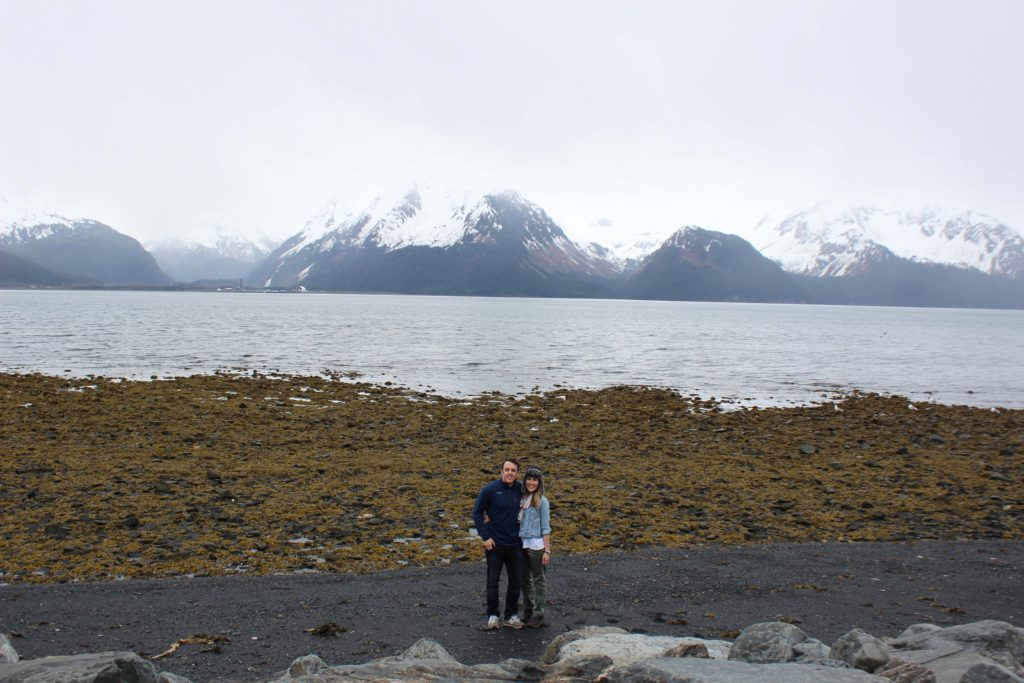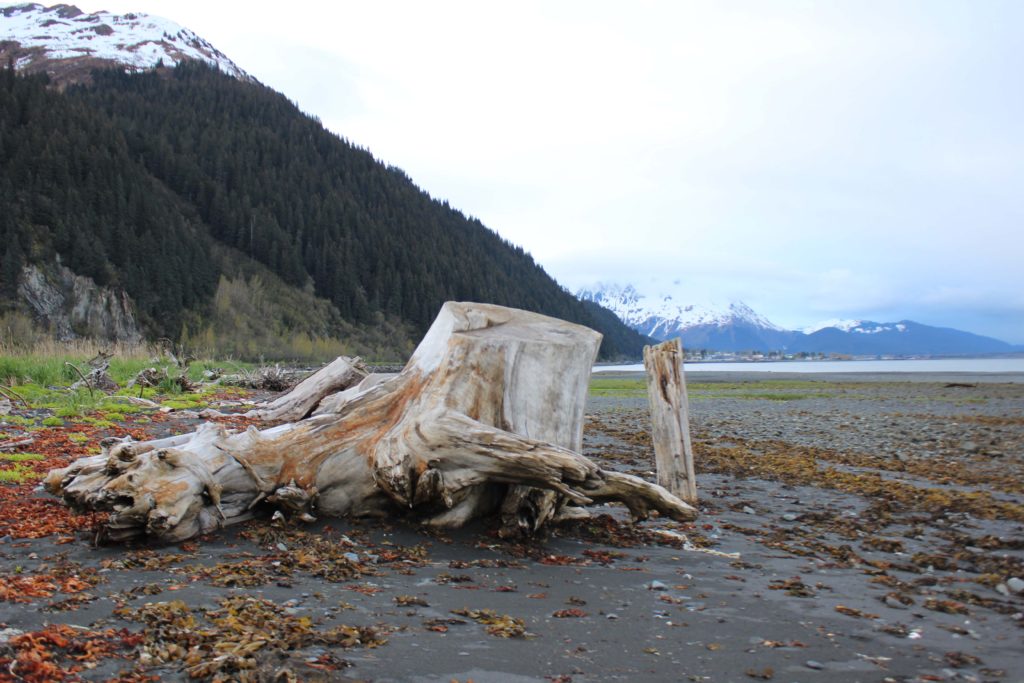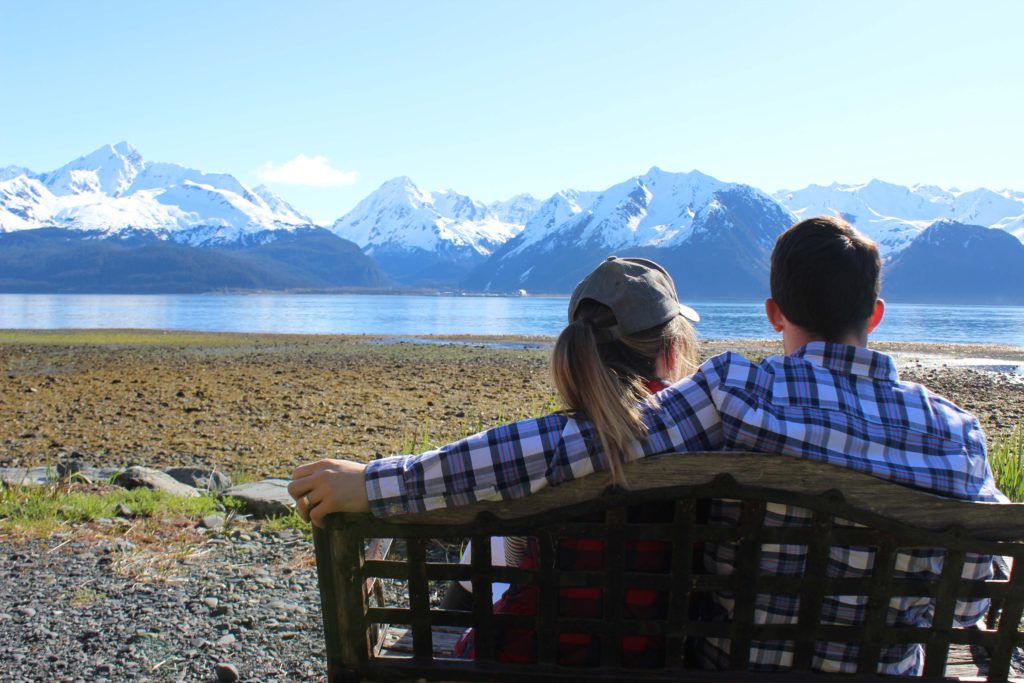 One afternoon we took a four-hour sea life boat tour adventure with Kenai Fjords Tours. While we didn't catch any whales, we did see bald eagles, sea otters, sea lions, mountain goats, and various other wildlife we were unable to name. The seas were very rough this day and a large portion of the passengers got sea sick! It was definitely an adventure; E even had to take Dramamine. We felt most at ease outside the boat than in the cabin so that's where we stayed – and where the good views were anyways! Even though the waters were a bit rough during our trip, we still recommend this popular activity, which includes lunch.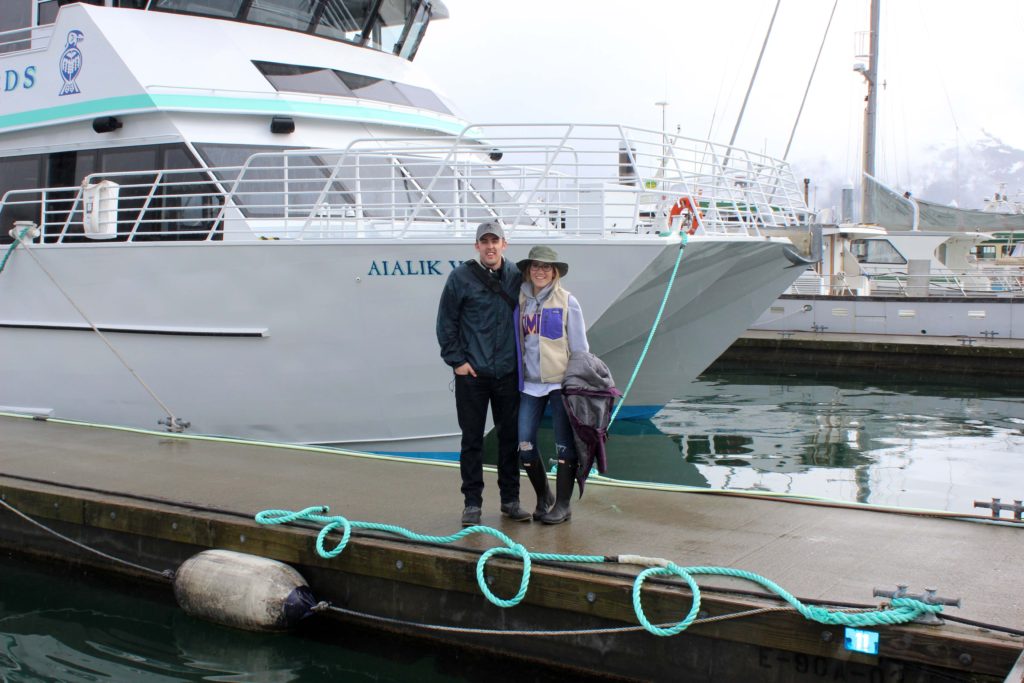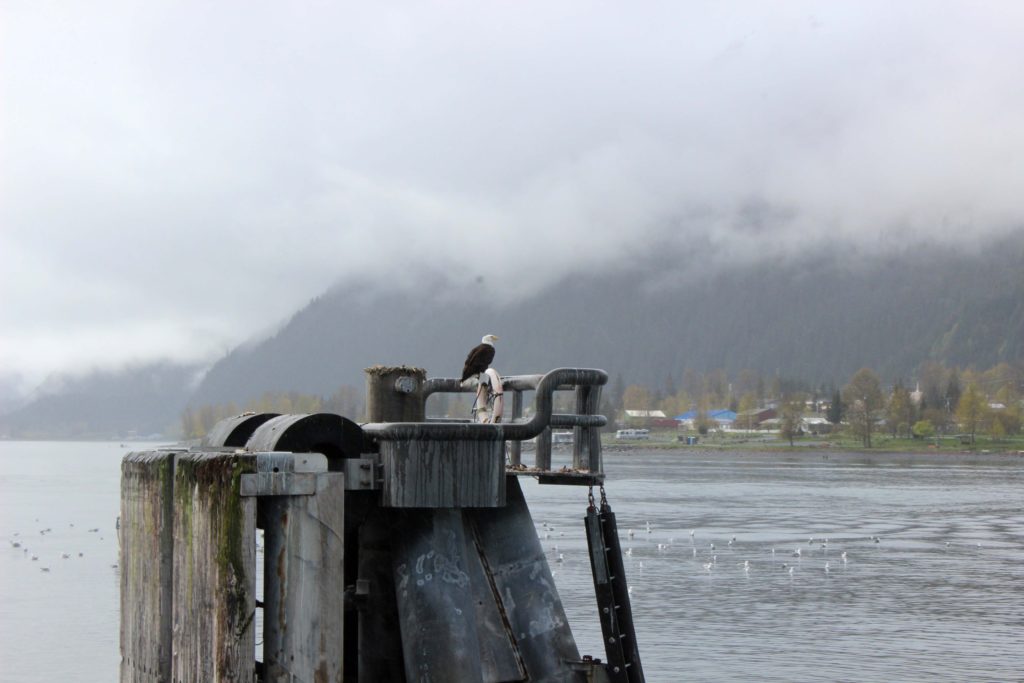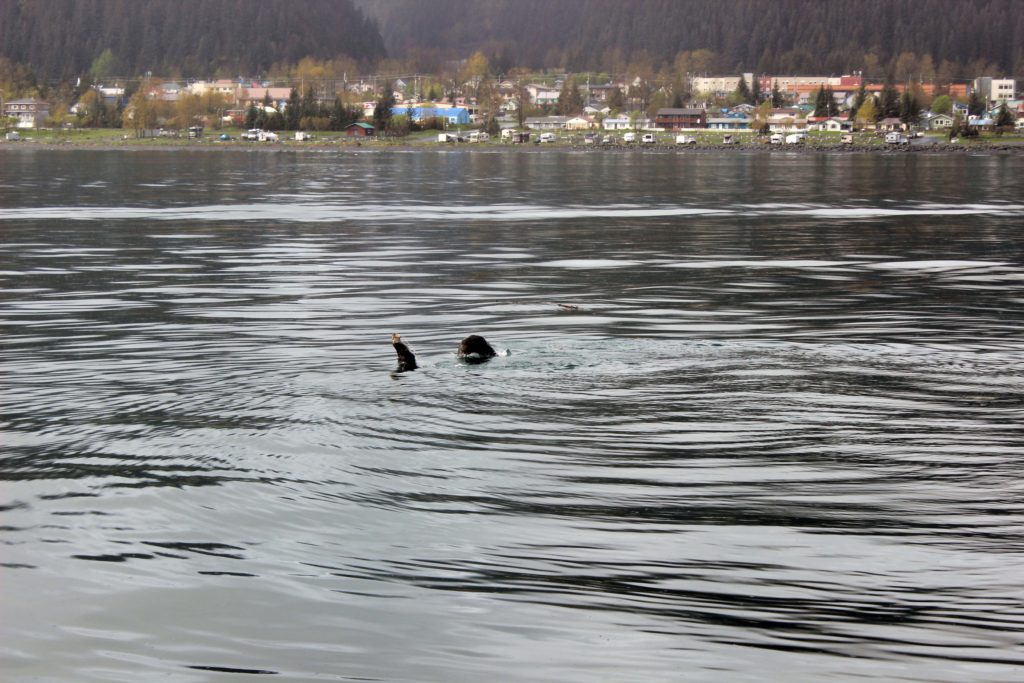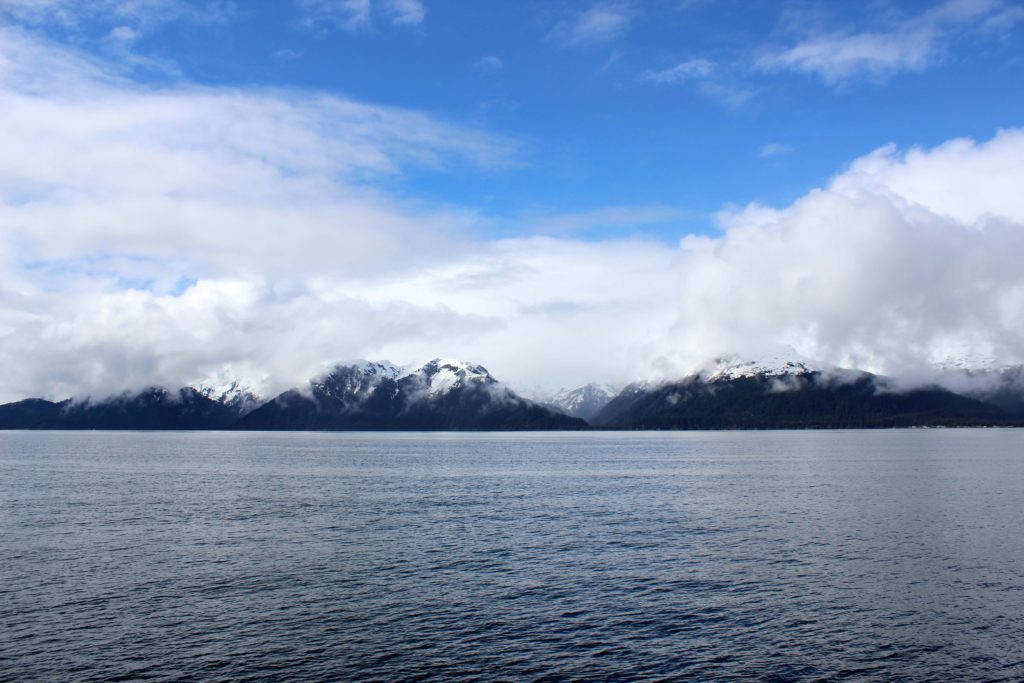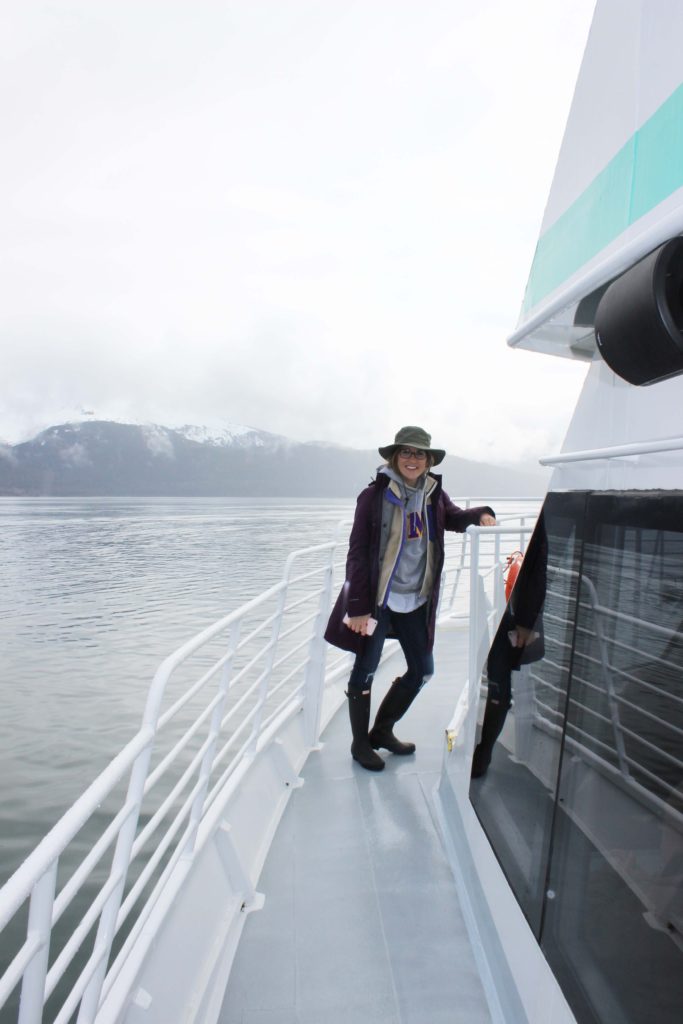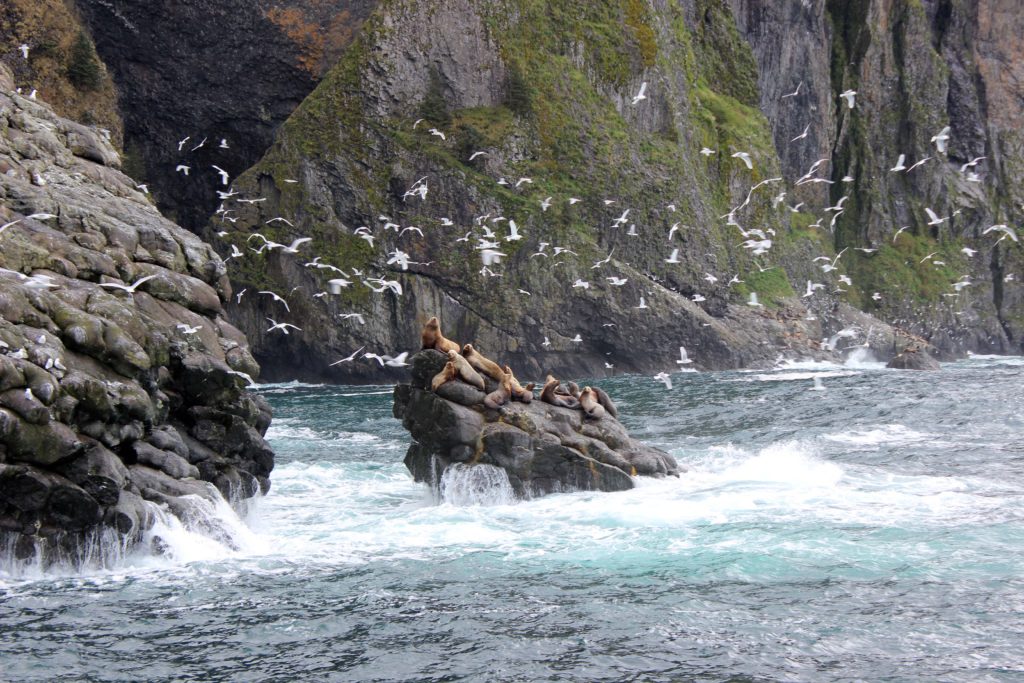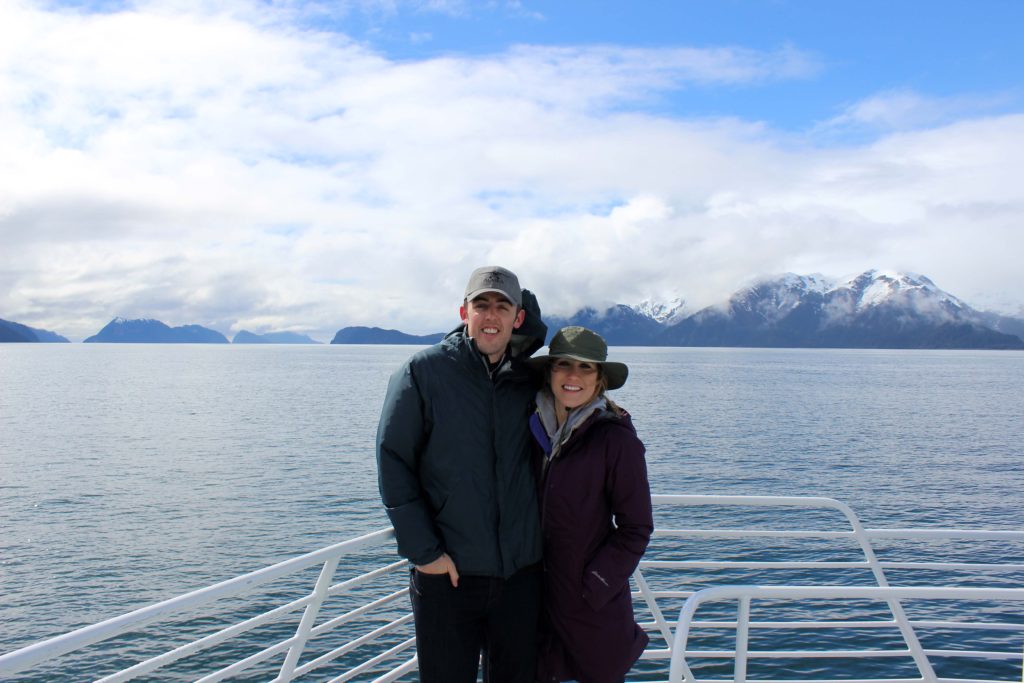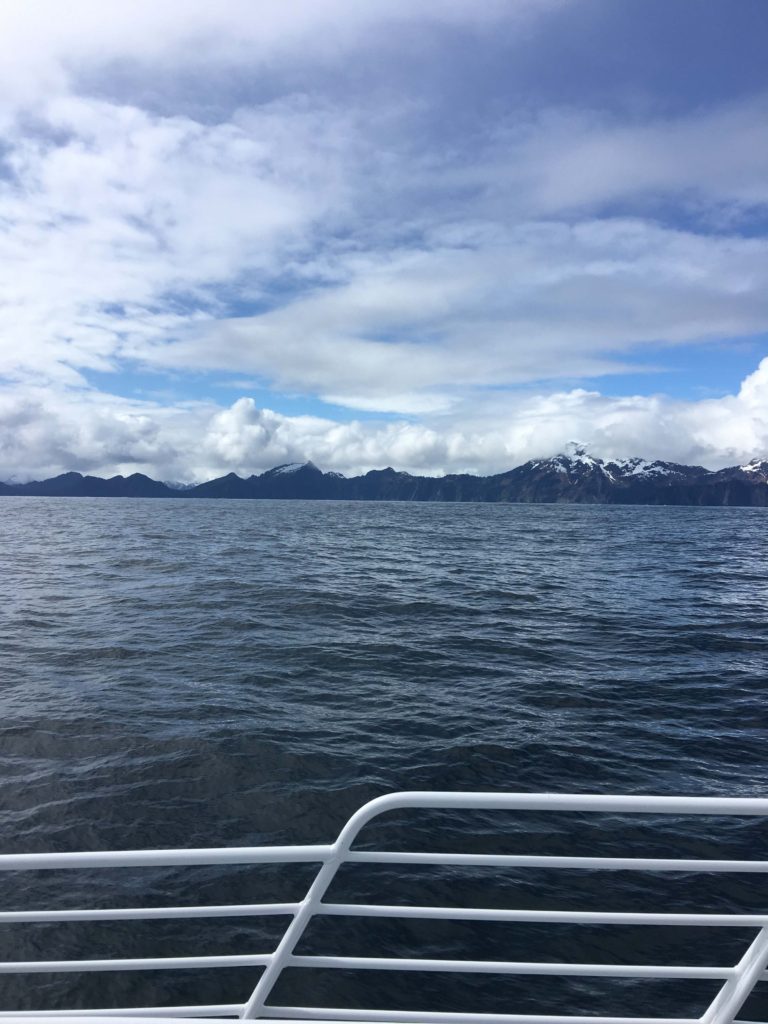 The hosts of our cabin rental offered fishing equipment to use at our leisure. On an overcast early morning, we took them up on their offer. While we had a lot of fun remembering how to properly cast a fishing rod, I'm sad to report we were *highly* unsuccessful in catching our dinner. 😉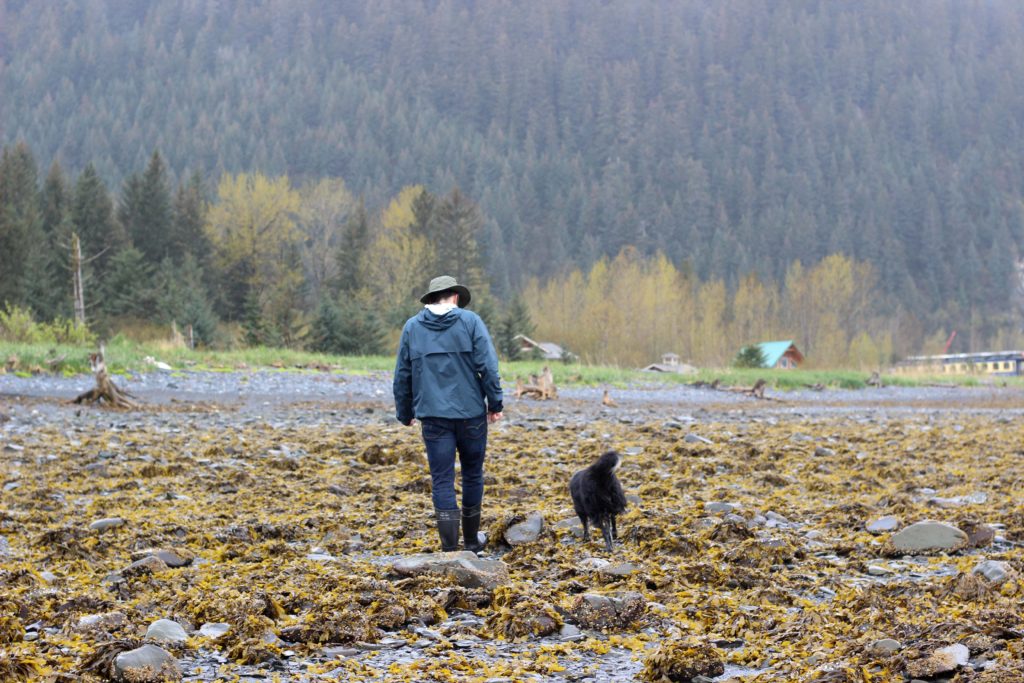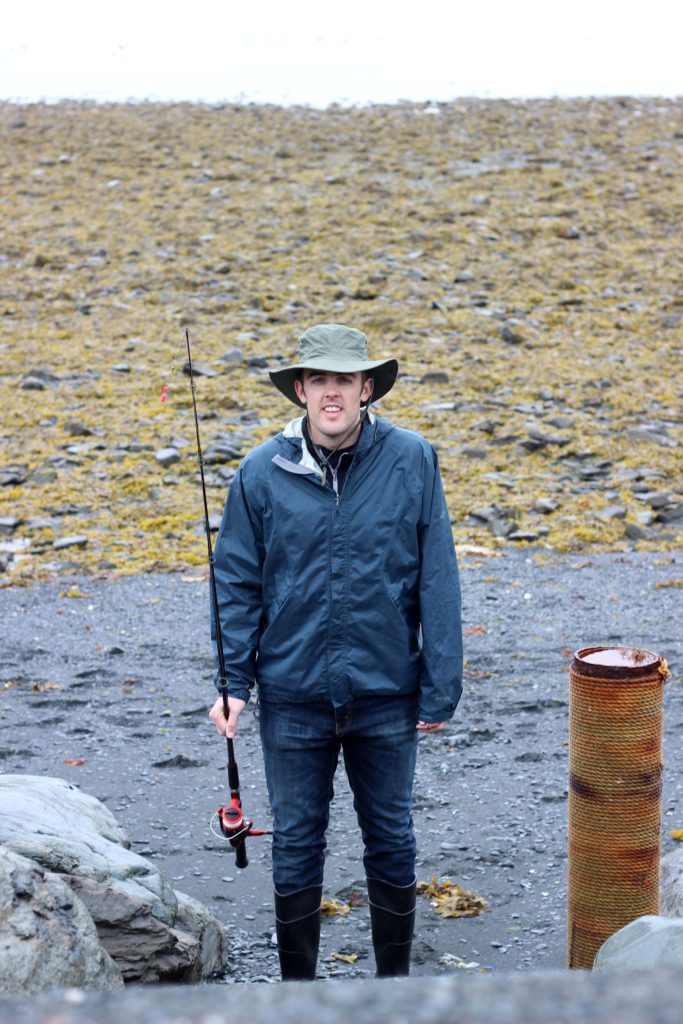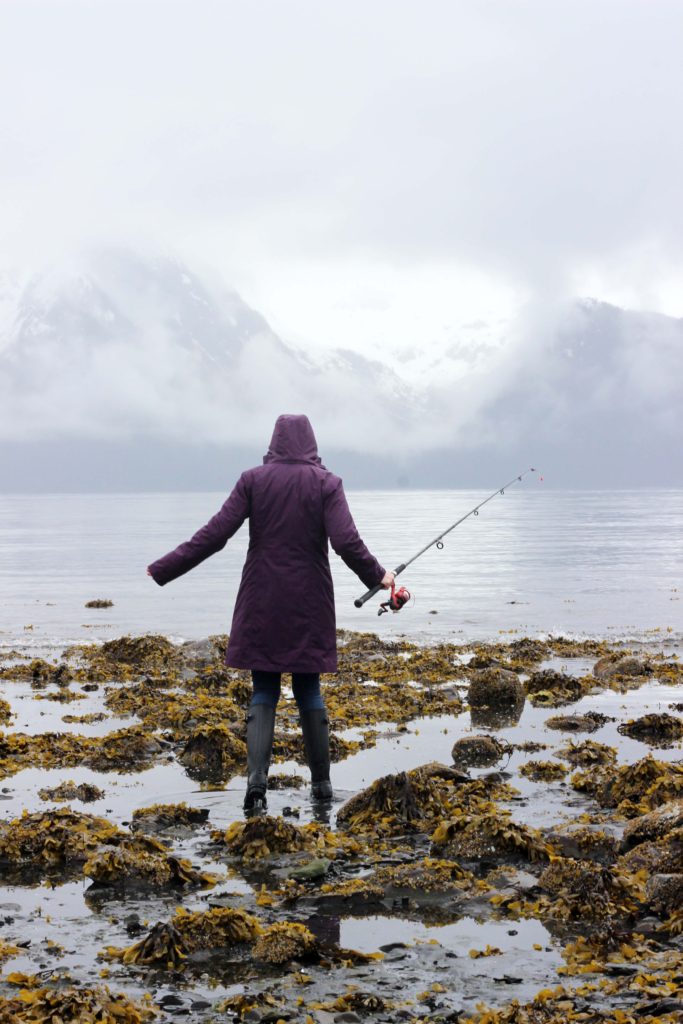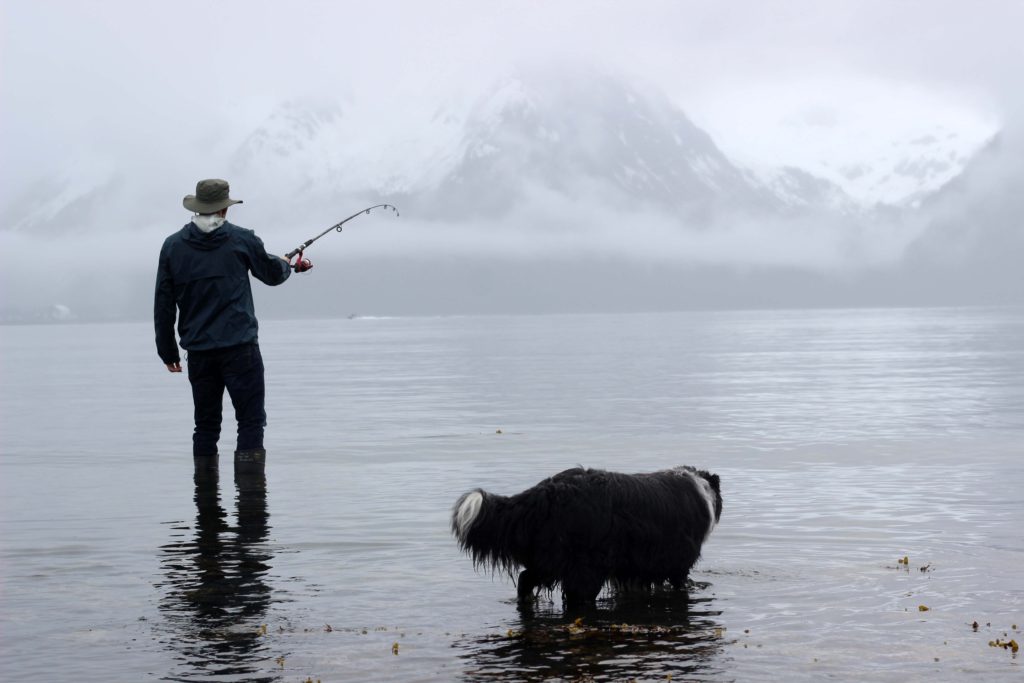 Overall, Seward far exceeded our expectations. We highly recommend you put this stop on your Alaskan bucket list!