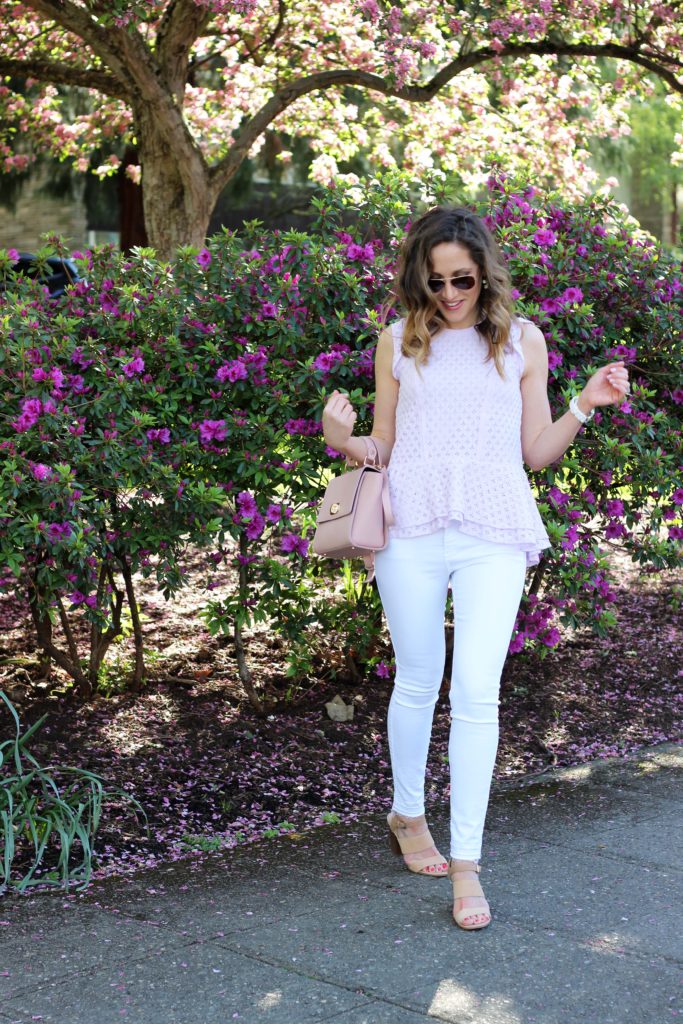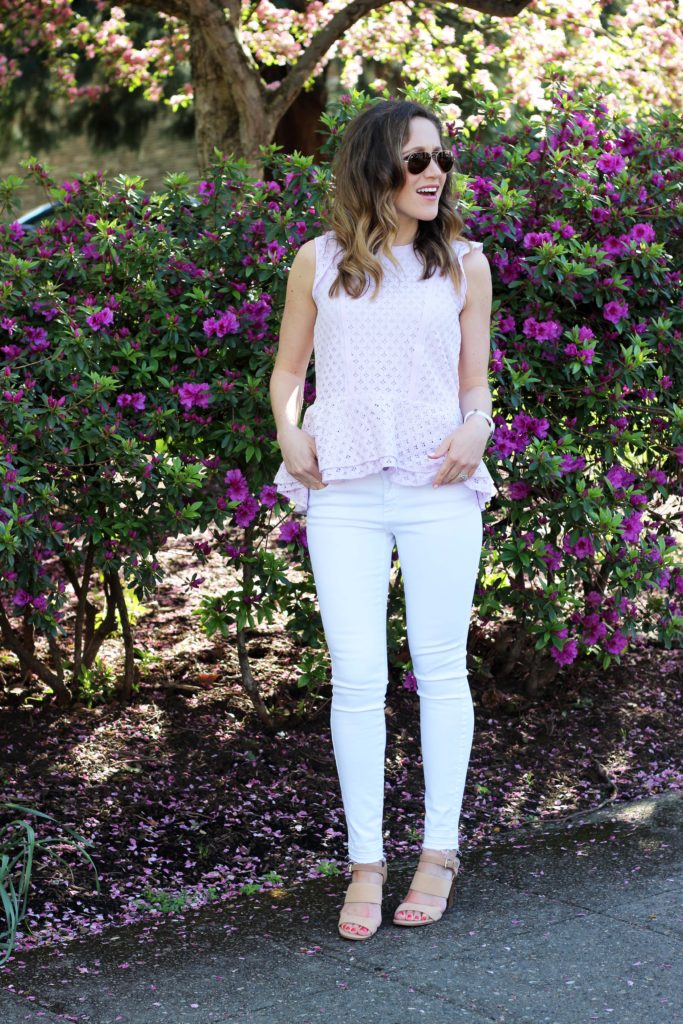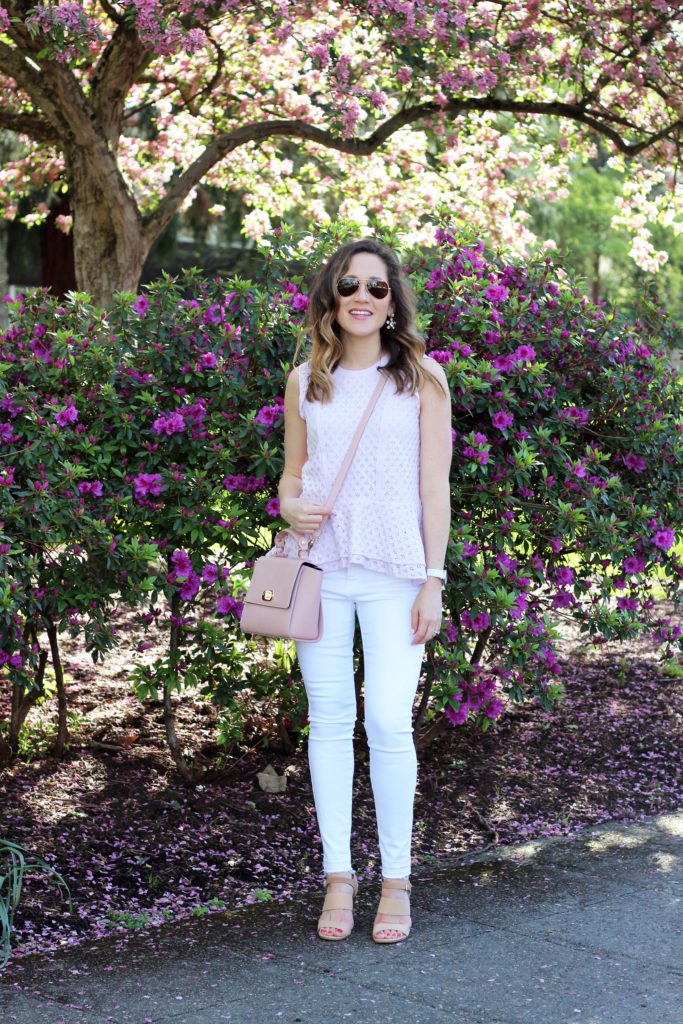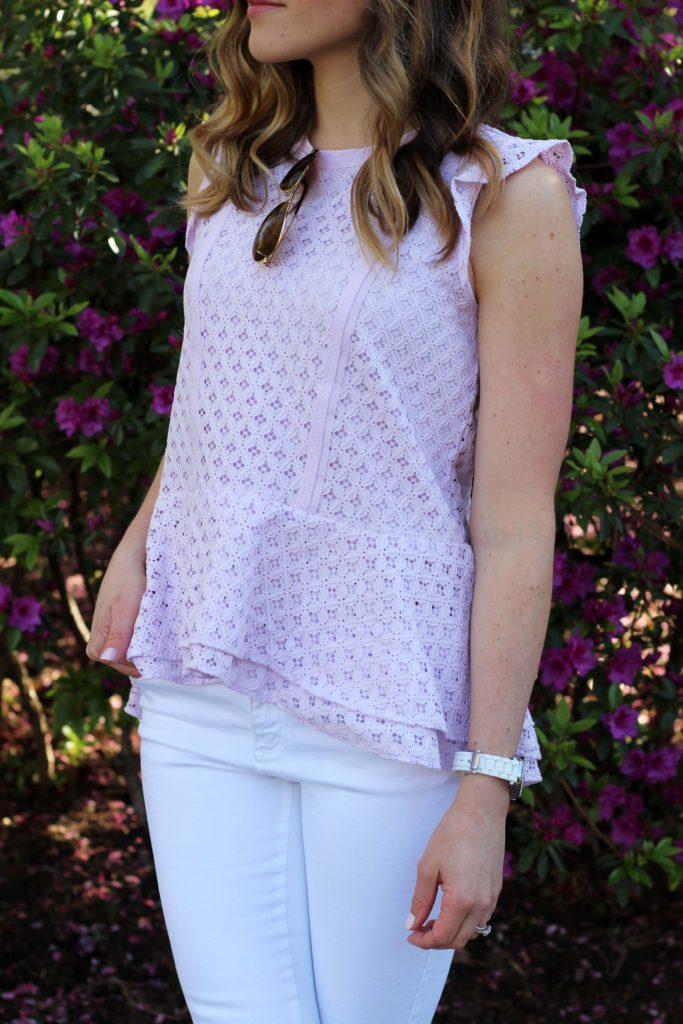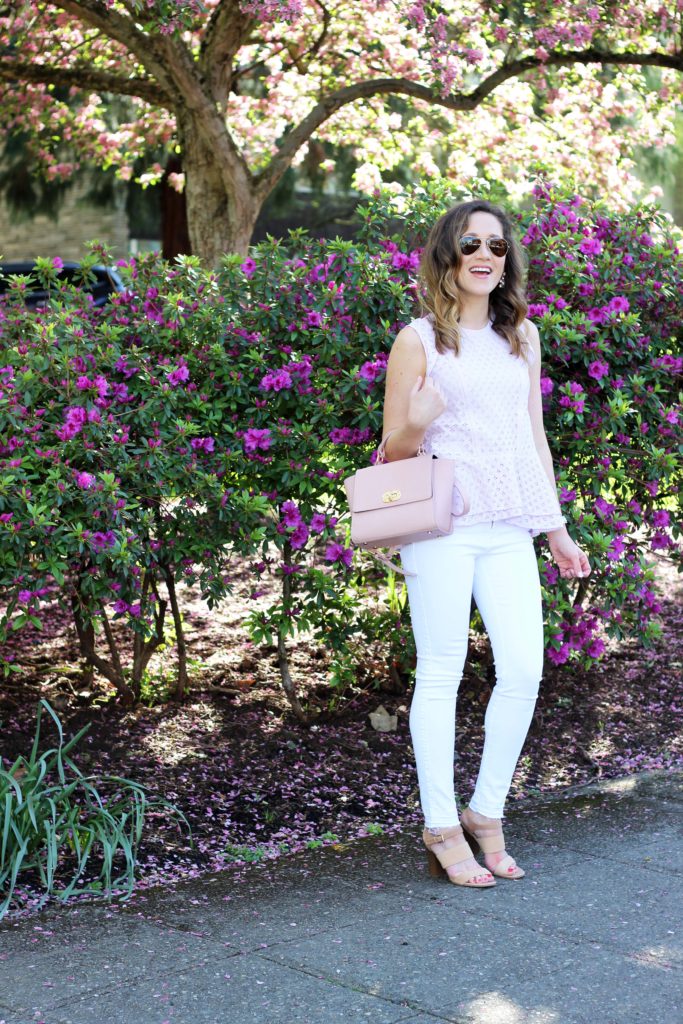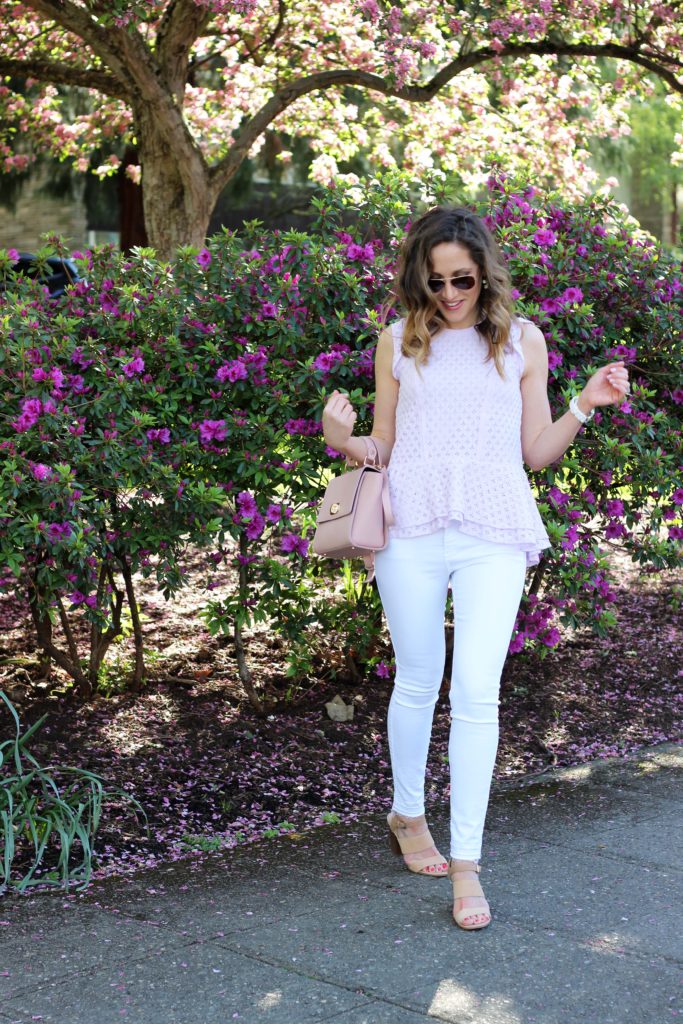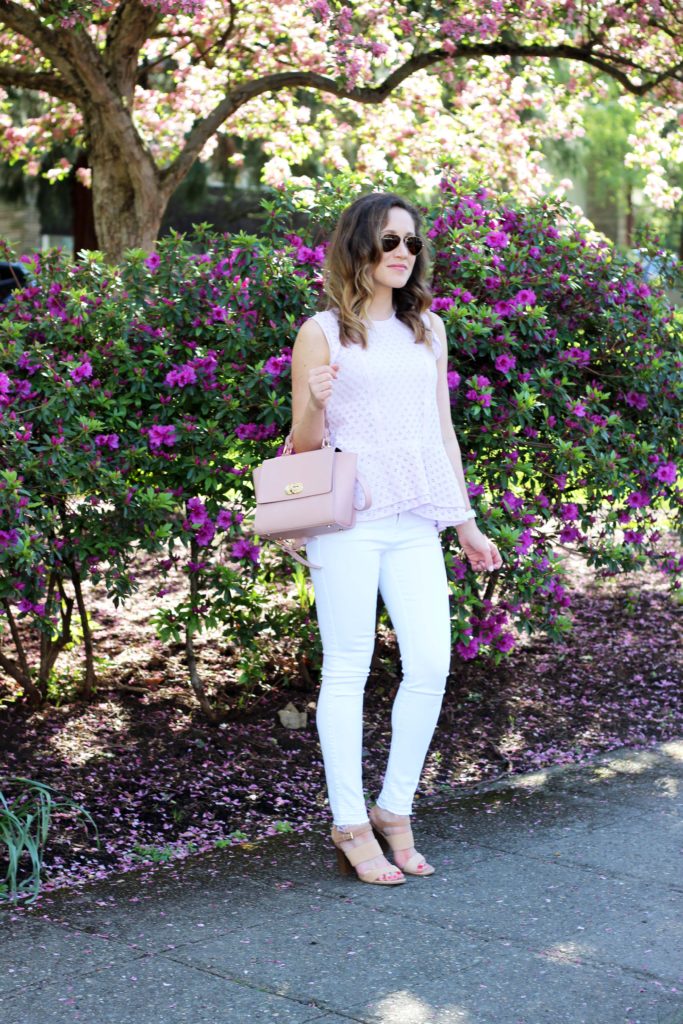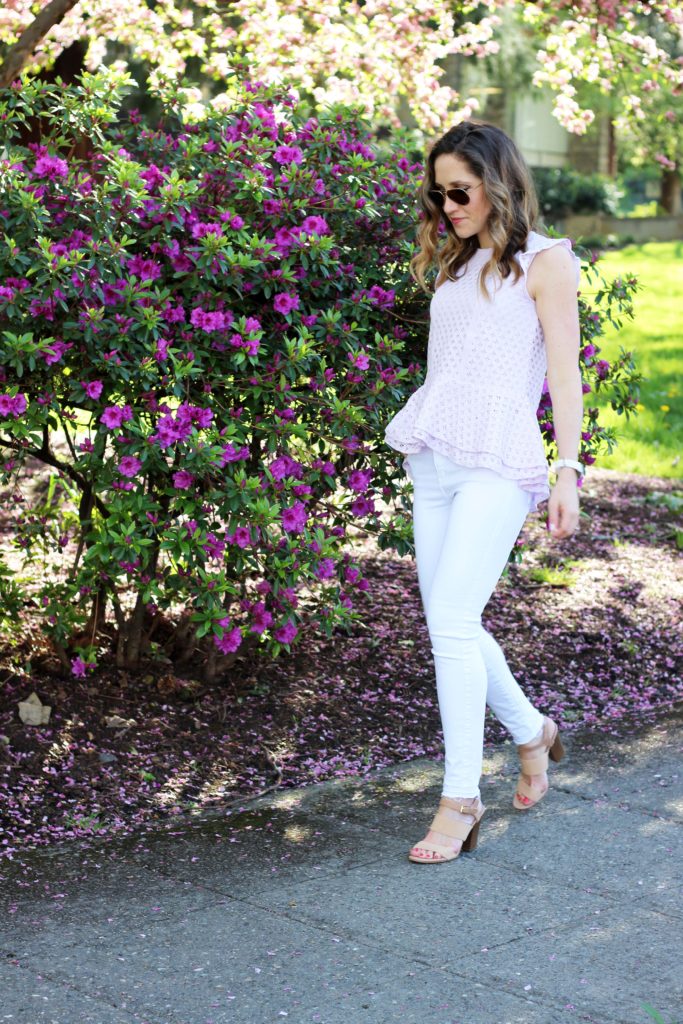 OUTFIT DETAILS
Lace Peplum Top // White Denim, similar // Blush Purse, very similar $22 // Ray Ban Aviators // Nude Block Heels, similar // White Fossil Watch // Silicone Watch Strap // J. Crew Earrings, similar $29
Happy Friday! I can't believe this is my only post this week. Oy. My goal in the next few weeks is that my blog posts are published at a regular cadence. I'm thinking every Monday, Wednesday Thursday….or every Tuesday Friday — will likely stick with the latter at this point! Some exciting things have happened in the last week or so — first, I started a new job in Seattle and second, I surprised my best friend at her bridal shower on the east coast last weekend! I was worried I wouldn't be able to keep it a surprise but by the look on her face the day of her bridal shower, I knew she was 100% not expecting me! Her reaction alone made the long haul across the country very much worth it. I have three good girlfriends getting married this year – and one having a baby! – and I'm soo sad I will miss most (read: all) of the events going forward. Thankfully, I will be able to at least attend each of their weddings!
I shot this look so long ago so the good news is that this beautiful peplum top is currently on sale! I looooove this top and have to stop myself from wearing it too often. It runs big so size down.
I hope you have a wonderful weekend! We have my in-laws visiting this weekend so I'm excited to show them around the city! Bummed that after three beautiful weeks of sun, rain is in the forecast for their visit. I'm going to continue to pray it holds out because Seattle really shows off when it is sunny!!