Hello, friends! Happy 2016!! A little late to the party, I know, though the first few days of 2016 I've spent mostly in bed recovering from an exceptionally aggressive cold. Looks like I'm over the hump and excited for all the new things a new year brings. A blank slate. A fresh story. I'm excited!!
2015 Top 9 Instagram
Fun memories of vacation, moving to Seattle and my start of fashion blogging. Sounds about right. Already eager to imagine what my #2016topnine will be. Other 2015 highlights included seeing THREE of my best friends become engaged to the loves of their life, our second wedding anniversary trip to the Grand Canyon, watching my little brother move to the Phillipines for a few months, and meeting our baby niece Amy. What a year!!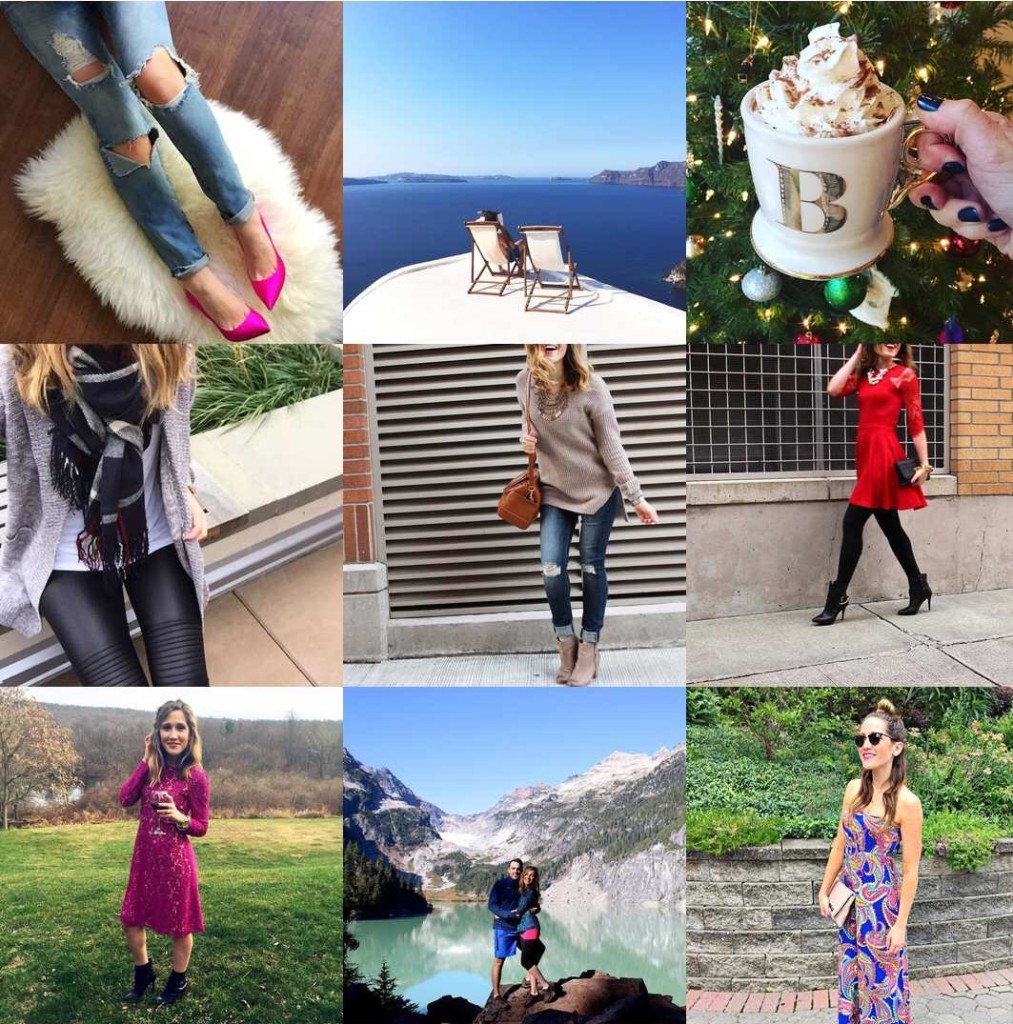 2016 Resolutions
1. Perfect a from-scratch signature cocktail. I will be shaking up the tastiest Cosmopolitan by December 2016. Feel free to visit and put me to the test 😉
2. Perfect the blowout. Thankfully, my momma gifted me this blow dryer so I'm already starting in good hands. Too bad my current blowout 'technique' involves me swirling the blow dryer all over my head until dry, resulting in a disastrous lion's mane. (Anyone else?!) This will take a lot of practice.
3. Daily devotionals with my husband. We purchased the devotional "Jesus Calling" sometime last year and used it fairly often though it got spotty the busier our schedules got. This year we agreed that spending some time with the Lord, together, each morning is our priority. Frankly, it amazes and delights me how much deeper in love we fall with each other, while spending time with our Savior.
That's it! Three specific and measurable resolutions. xo