Happy November friends! Like everyone else, it always amazes me how fast the months fly by. Can you believe the holiday season is right around the corner?! I've never been SO excited for holiday gatherings in my entire life. Moving across the country, away from all our family + friends, has made us acutely aware how precious those relationships are and I can't wait to squeeze each of them soon.
ANYWHO!
I have found the very, very best pair of distressed denim you will ever purchase!
All the right rips in all the right places. They have a go-with-everything wash that will compliment every sweater, tshirt, top, blazer, etc. etc. you have in your closet. Because they are boyfriend style, I would suggest you purchase them one size smaller than your regular size; they will be snug in the legs (perfect in waist) but I promise they'll stretch out. That said, if you prefer jeans to be on the looser size, order your regular size. Even better, Nordstrom has free shipping both ways so might as well order two sizes and send one back!
I wear these every chance I get and I promise you will as well. Purchase them now & thank me later 😉 AND send me pics of how you style them once they come in!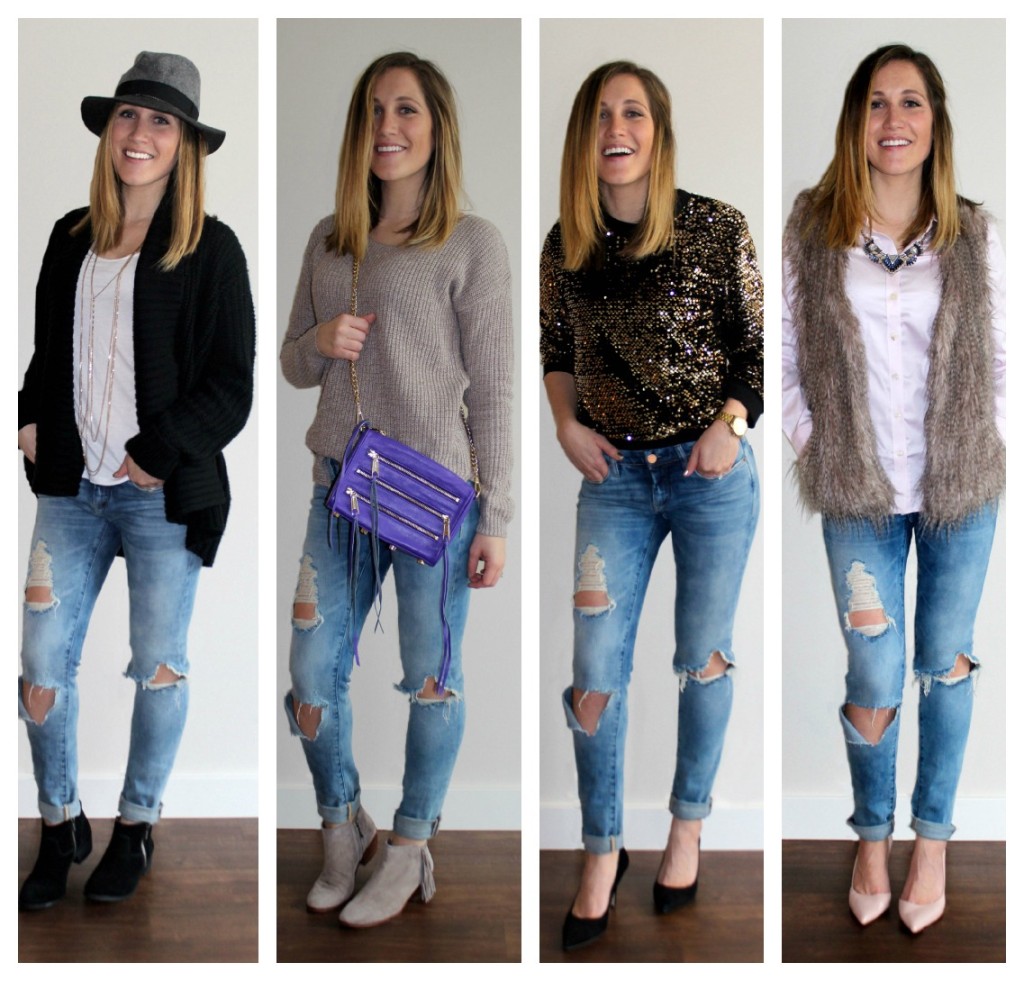 SHOP THE POST