The whole point in moving to a new city is exploring, right? My thoughts exactly! Well then, last weekend my husband and I went to Cinerama. It's a massive single theater and it's awesome! We had 3D tickets to see Everest and it was such a great experience. Although the movie theater seats do not recline like they did in New Jersey, we had the best time….likely because I got to stuff my face with popcorn. A tub a popcorn + a dark movie theater = a judgement free zone to shove handfuls of popcorn in your face. Haha. Random fact, here in Seattle you can get half chocolate covered, half regular popcorn so we obviously had to try it. Though I do love a salty/sweet combo, it was a bit too sweet for me. Luckily, my husband is a gem and went back to the concession stand and brought back an entire tub of regular.
The movie Everest takes you through the story of two 1996 expedition teams and their journey to summit the mountain. I won't give the story away, but I will say the movie left us inspired and wanting to climb a mountain ourselves. While I might not be signing up for the next climbing gym, there are plenty of figurative mountains left to climb in every day life and it got me energized to tackle them.
For any kind of date, it's always nice to put in a little extra effort. I know it always boosts my confidence to look my best, even in super casual clothes. For this movie date, I choose faux leather leggings, a chambray tunic and a sparkly cropped sweatshirt because it always gets a little cold in theaters!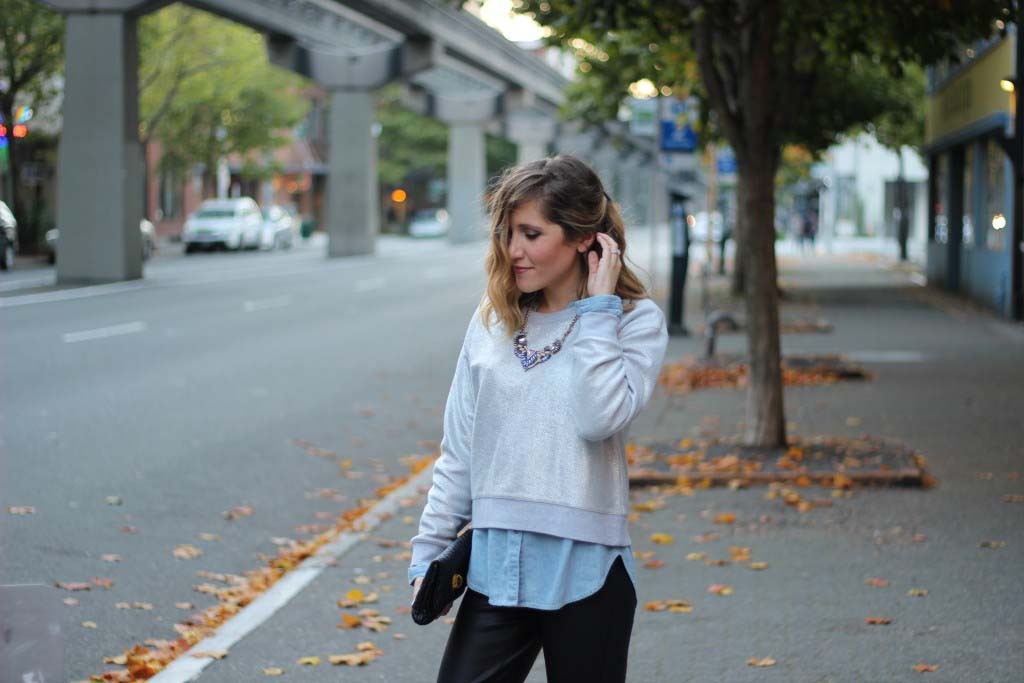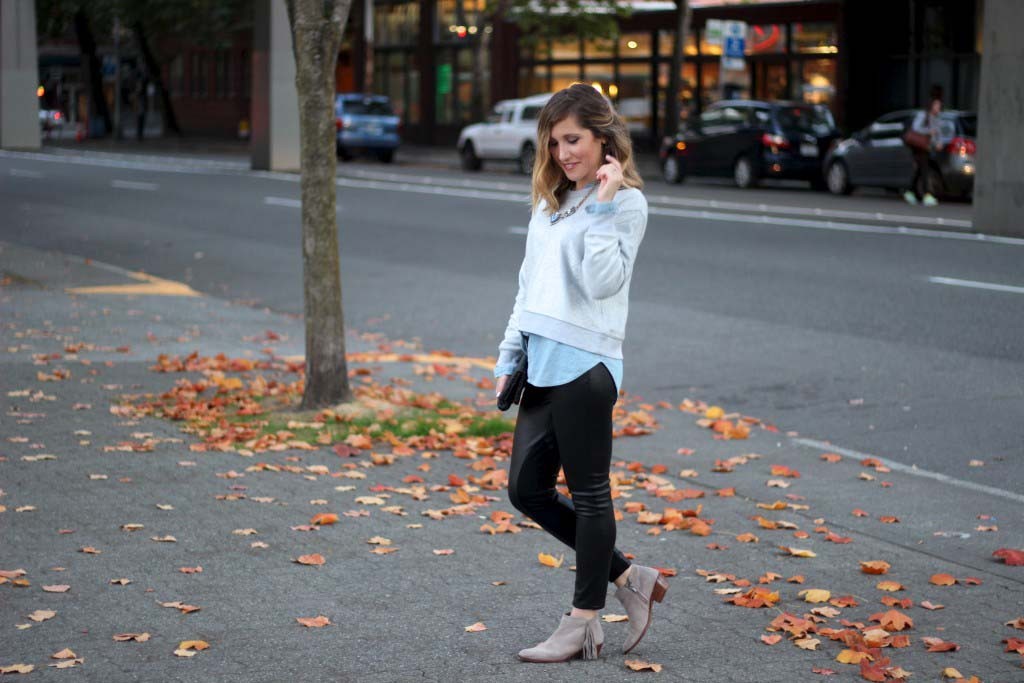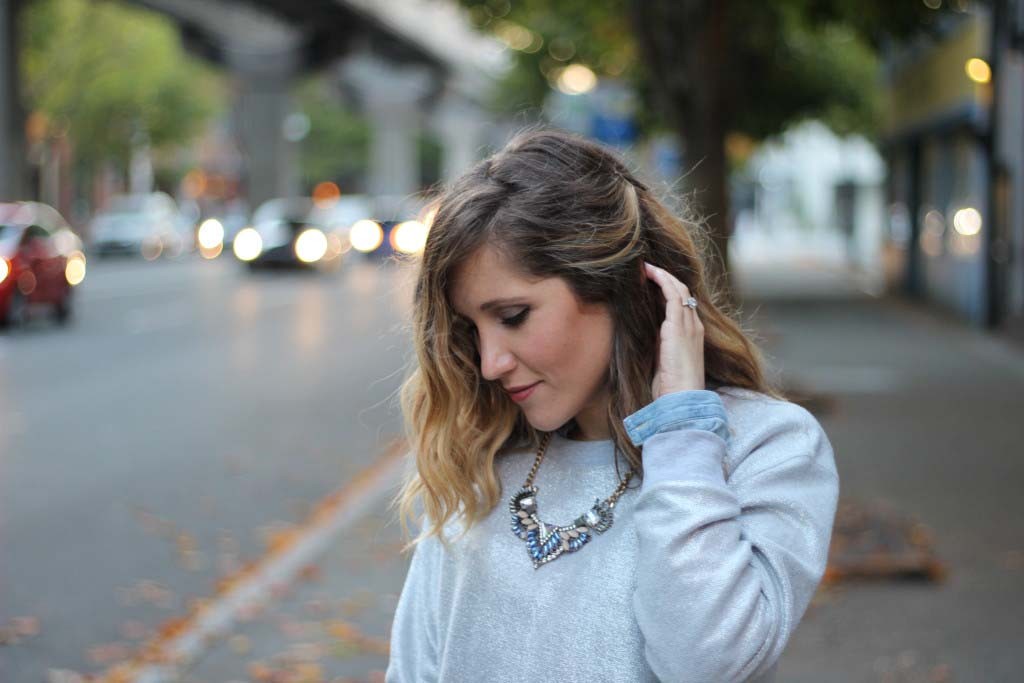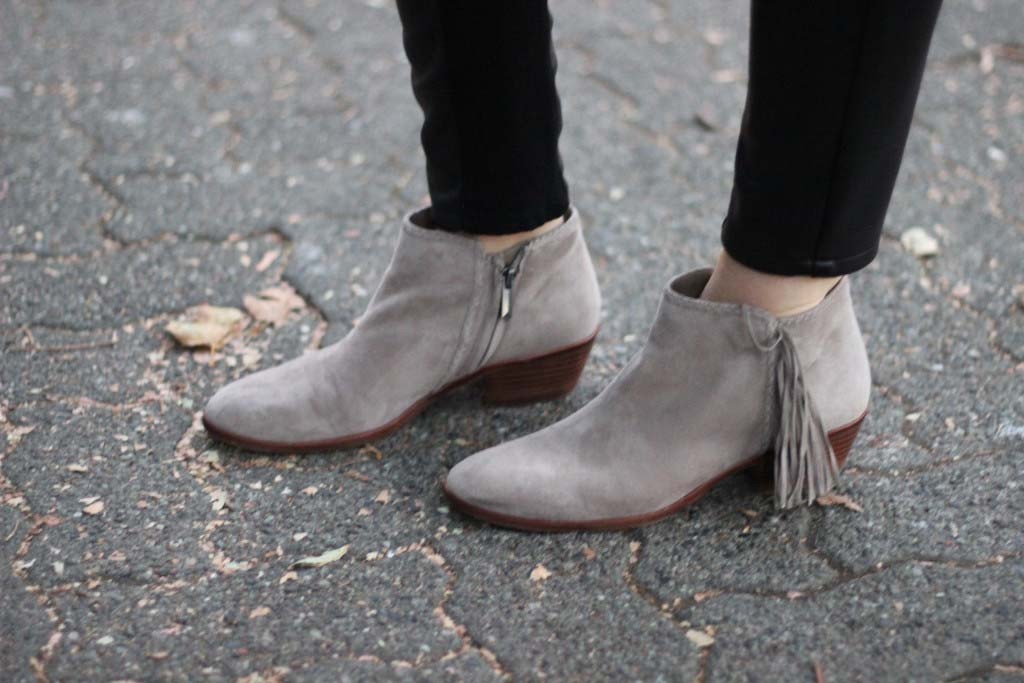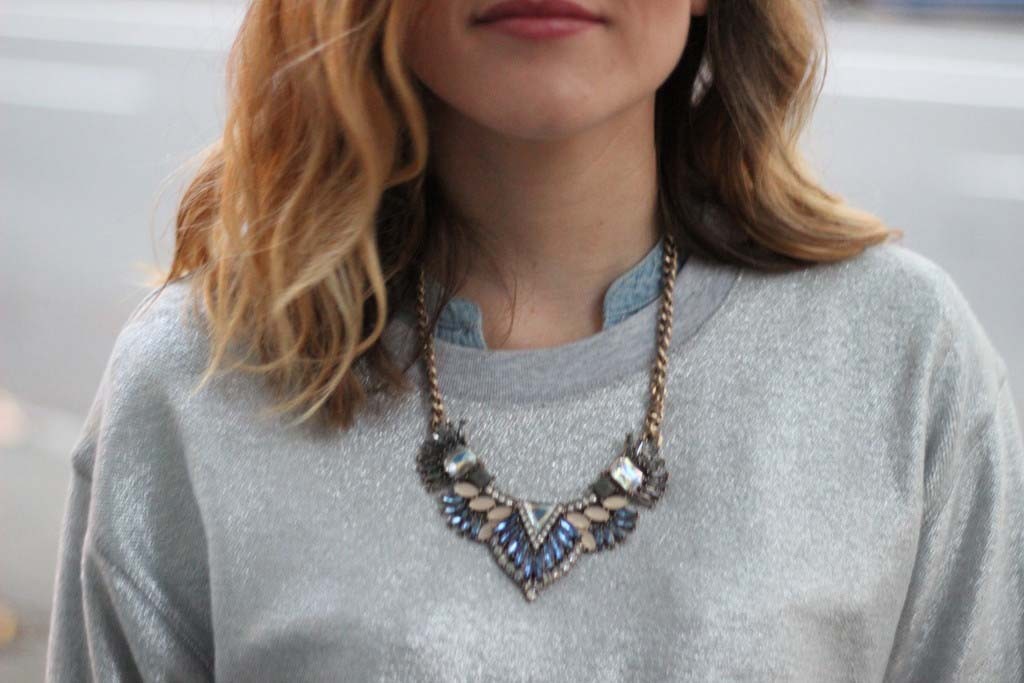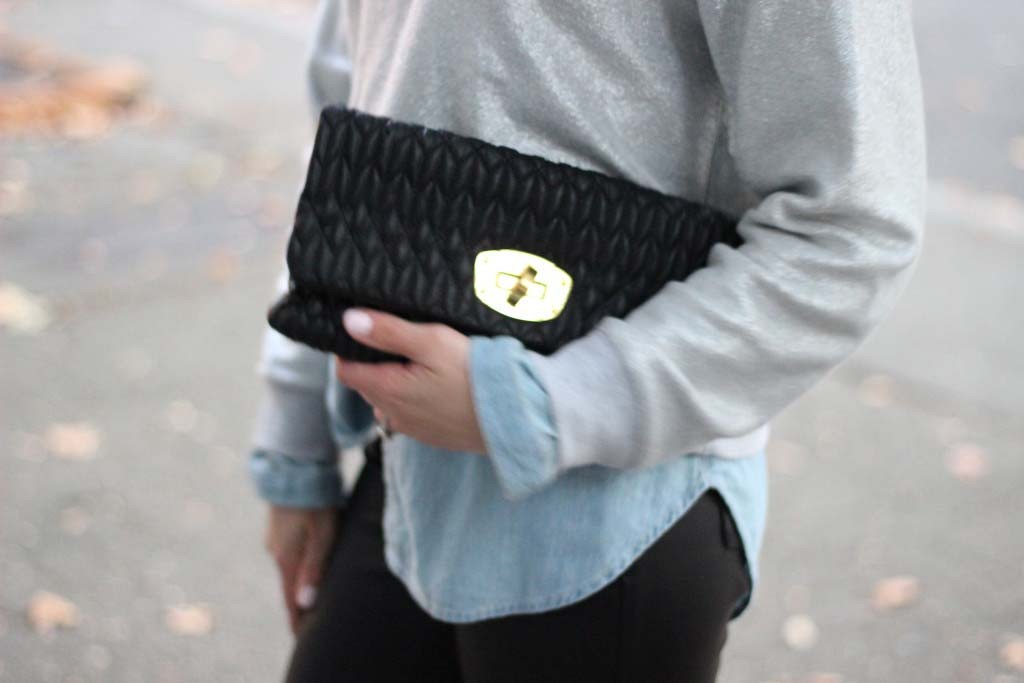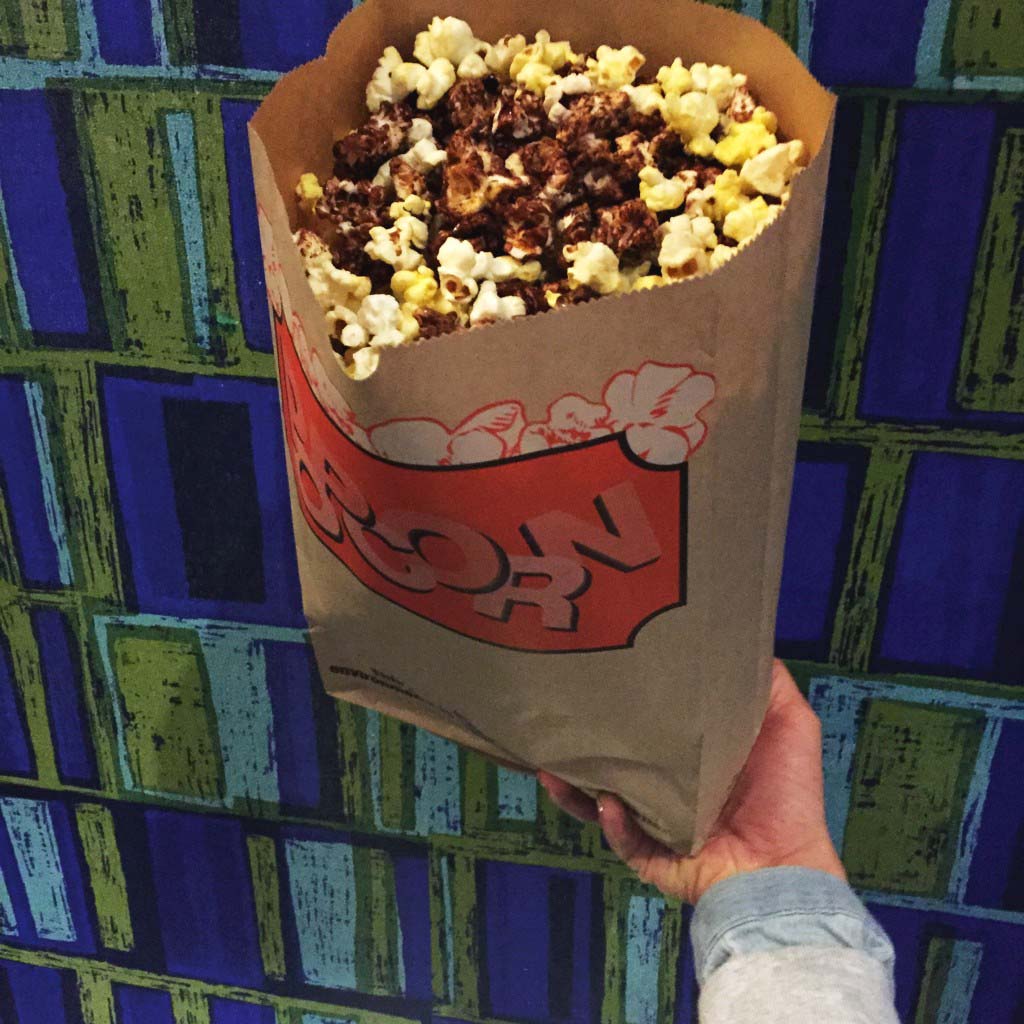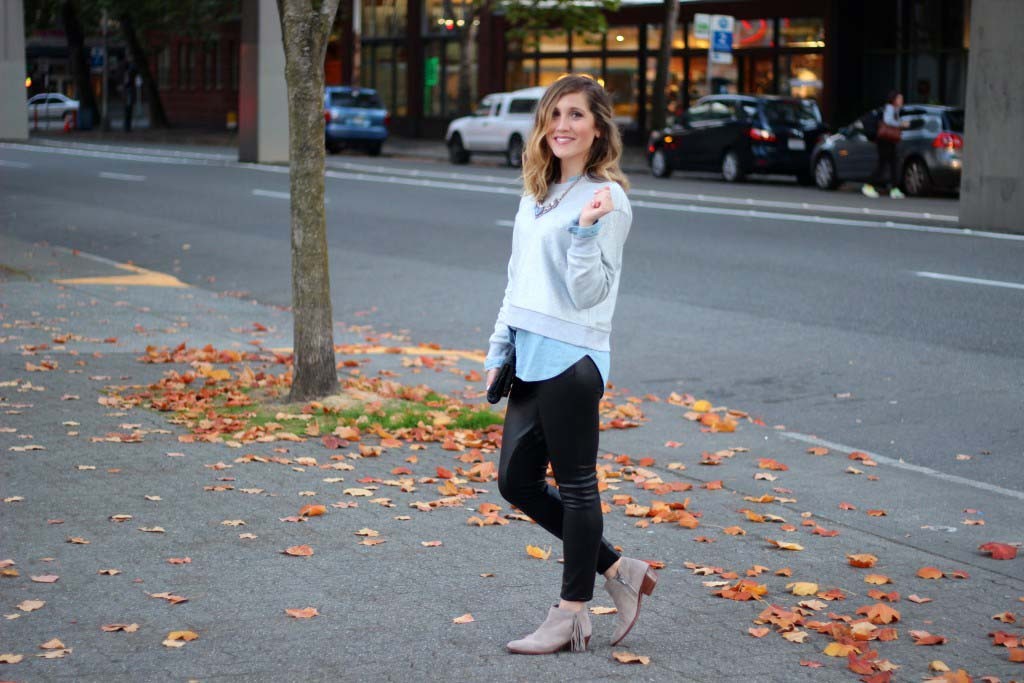 SHOP THE LOOK